What is a Business Resource Group at Capital One?
How do you cultivate a culture of belonging in the workplace? Here at Capital One, we know our differences are what make us stronger — more innovative, more nimble and more resilient. By building a team as diverse as the communities and customers we serve, we can offer better products, services and customer experiences. But how do we attract, develop and support all associates and help them succeed in their careers at Capital One? Our 7 Business Resource Groups (BRGs) are just one example of our supportive and purposeful approach.
Our BRGs were created to help support our growing diverse population and include over 100 chapters across our nationwide people centers. Because each Business Resource Group is as unique as the population it serves, they offer a range of activities, networking opportunities, special events and learning programs. And they aren't just open to a specific populations—all Capital One associates are able and encouraged to join as an Ally of any group that interests them.
Additionally, Capital One is expanding our focus on intersectionality—or the way in which different facets of a person's identity combine to create unique life experiences—to more deeply understand how identifying with more than one group shapes our interactions at work and our life experiences. Whether associates participate as a full Member, an Ally or in multiple groups, all associates are able to enjoy and attend events sponsored by the Business Resource Groups. Let's dive into each group and talk about how they help support Capital One associates!
CapAbilities
CapAbilities is our Business Resource Group focused on removing barriers of inclusion for people with disabilities. This vibrant workplace community offers support and resources for associates with disabilities, caregivers of individuals with disabilities and allies. They endeavor to combat stereotypes, advocate for full inclusion of people with disabilities in the workplace and beyond, and engage with local communities and nonprofits to advance shared initiatives and goals.
In the past few years, some of their initiatives have been especially impactful. In 2018, CapAbilities increased accessibility for hearing imparied associates by introducing real-time captioning during large meetings for both in-person and remote attendees. Additionally, they piloted, Gray Matter, a subgroup within Capabilities that focuses specifically on supporting mental health. Gray Matter has been pivotal in creating panel series that features experts in the mental health field and highlights associate stories.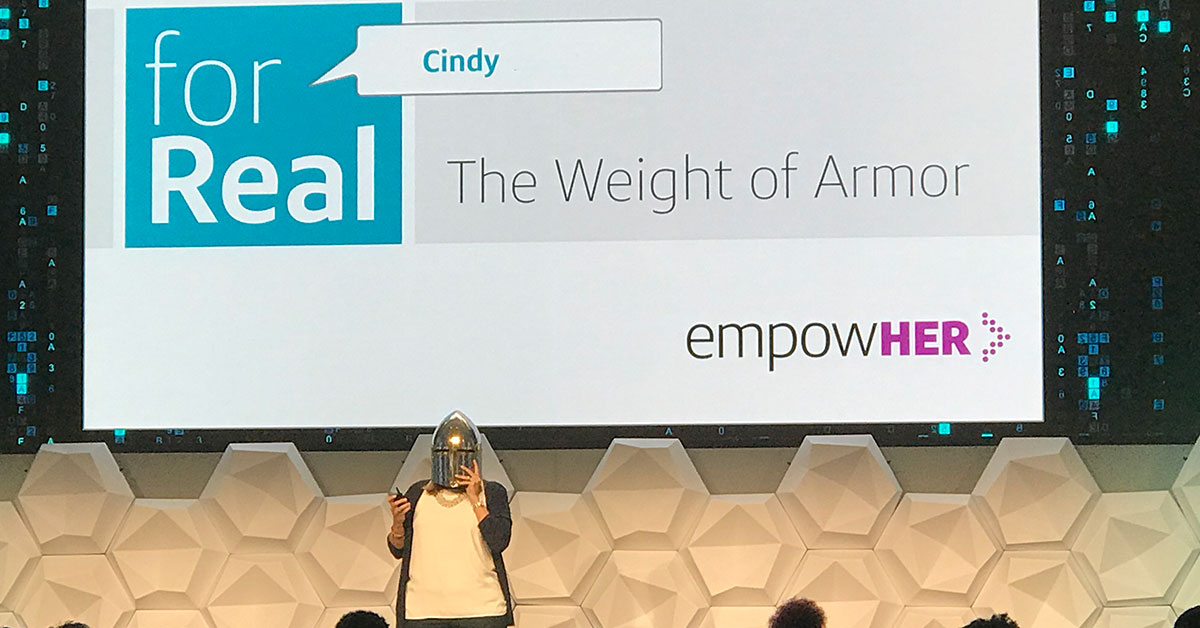 empowHER
Our women's Business Resource Group, empowHER, is dedicated to creating a space where female associates and allies can find and provide support and advice, while working together to continue the advancement of women within and outside of the company. Almost half of Capital One associates are a member or ally of empowHER's 17 domestic and 4 international chapters.
The three main goals of empowHER are:
Attract—Make Capital One a destination employer for women at all levels
Engage—Create an environment at Capital One where women have a strong sense of belonging and are included, valued and engaged
Develop—Help foster a culture in which women are given meaningful opportunities to grow, develop and reach career goals
With these goals in mind, empowHER offers many community and development programs, as well as networking opportunities, to engage and inspire women at Capital One.
EmpowHER is committed to a deeper understanding of intersectionality and how the often complex intersections of our identities impact us at work. EmpowHER strives to work with the rest of Capital One's BRGs to further this dialogue through co-sponsored events and initiatives. In partnership with Origins, empowHER sponsored a wildly popular speaker series featuring company leaders who identify as introverts.
¡Hola!
¡Hola! empowers Hispanic/Latinx associates and allies at Capital One to thrive in and outside Capital One. Driven to help associates in achieving their full career potential through leadership development opportunities, executive speakers, networking events, one-on-one mentoring and coaching, ¡Hola! sponsors the Hispanic Leadership Development Program and the Hispanic Leaders Coaching Program. Since 2016, more than 100 associates have graduated from these 6-month programs, and of those, approximately 35% have been promoted.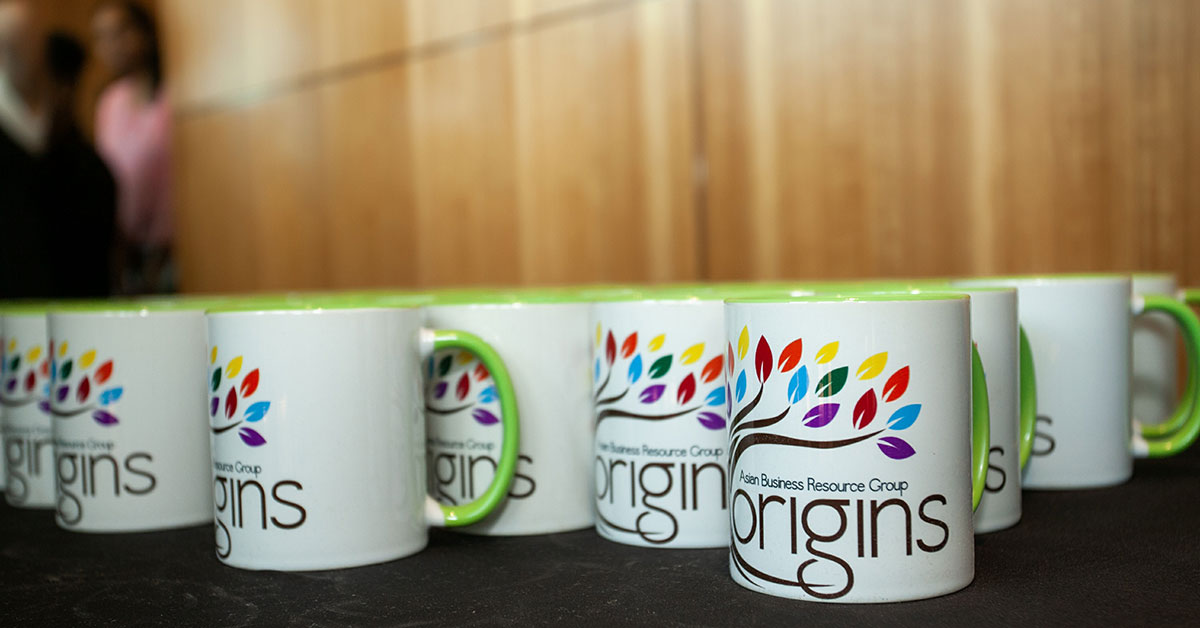 Origins
Dedicated to engaging and empowering Asian and Pacific Islander associates and allies, the Origins Business Resource Group sponsors several leadership development initiatives and programs. Two of these programs, the East Asian Growth and Leadership Effort (EAGLE) and Leadership Essentials for Accelerated Progress (LEAP) have helped thousands of Capital One associates advance their careers. The EAGLE program is focused on meeting the unique development needs of first-generation Asian associates with an eye on mentoring, building career competencies and technical training. LEAP supports high potential associates in their career advancement by deepening their leadership skills through training, coaching and targeted development.
Out Front
Out Front fosters open channels of communication with leaders and allies across Capital One, and raises awareness of LGBTQ+ associates and issues across Capital One and in our communities. Members of Out Front lend their leadership and vision to internal leaders, while equipping allies with fresh perspective and empathy. By partnering with the external groups and partners, Out Front hopes to make Capital One a beacon and voice for the broader LGBTQ+ community. What does that look like in practice? Chapter members and allies sponsor and participate in a number of Pride parades and related events around the country.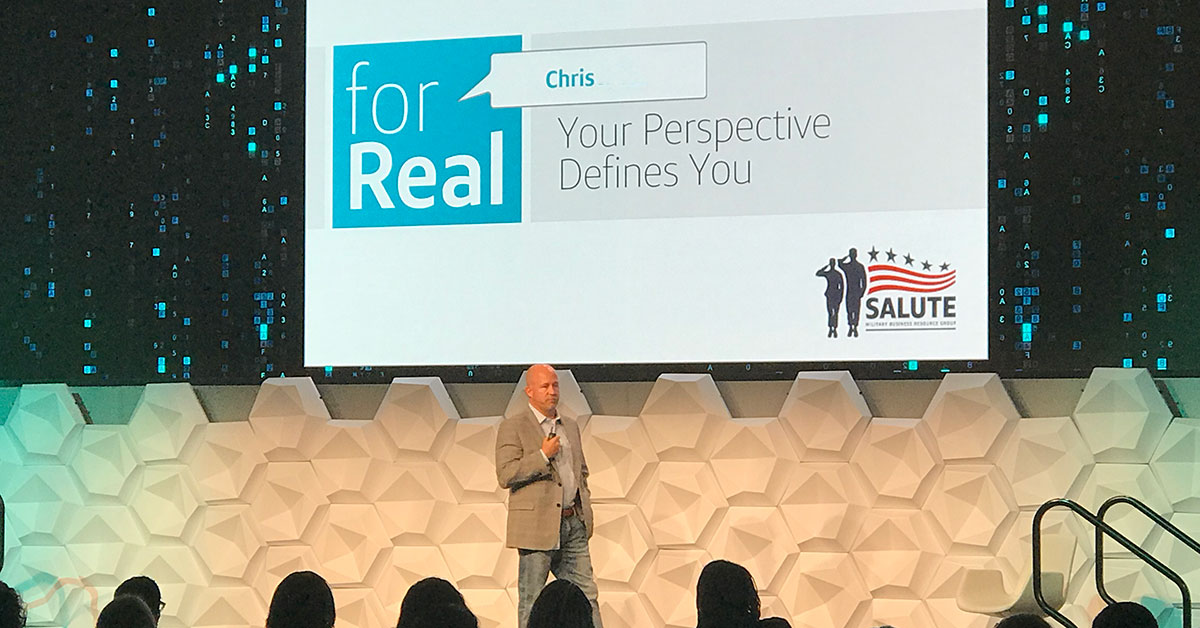 Salute
The needs of the Veteran community, military spouses and their allies are represented in Capital One's Business Resource Group, Salute. This active network proactively supports our hiring efforts, helps new associates make a successful transition into their roles at Capital One and supports the ongoing growth and development of this community inside Capital One. Volunteerism is one of the core values supported by this BRG—volunteer projects have included hosting networking receptions for veterans and military spouses, participating in mock interviews and resume reviews for disabled veterans and preparing care packages for active duty service members.
Voices
Our Business Resource Group, Voices, is focused on supporting Black associates. It aims to create an inclusive environment at Capital One where Black associates can drive change, break barriers and make an impact. Voices sponsors the Magellan Program, a customized, comprehensive nine-month offering that provides associates with the tools to manage and enhance their career, while focusing on leadership development, strategic thinking and influencing competencies. Since its inception in 2007, the program boasts more than 450 graduates!
Capital One Business Resource Groups are an integral part of our culture, and support, engage and develop associates at all levels. Our Chief Diversity and Inclusion Officer, Meghan Welch, is committed to supporting not only our BRGs, but our overall Diversity & Inclusion strategy as well. We'll continue to focus on attracting world-class talent, developing tomorrow's leaders, and engaging and retaining our diverse workforce.
Copyright ©2020 Capital One. Opinions are those of the individual author. Statements are deemed accurate at the time of posting. Unless otherwise noted, Capital One is not affiliated with, or endorsed by, any company mentioned. All trademarks and intellectual property used or displayed are the property of their respective owners.