Supporting parents and caregivers through &family
Early into the pandemic, Tasha realized she needed help. She was adjusting to working from home, assisting her daughter with virtual school and running errands for her elderly parents.
"I was at my capacity," said Tasha, a process management manager for Capital One's card business.
While searching through Capital One resources for help, Tasha found an event about parenting teens during the pandemic by &family, our newest Business Resource Group (BRG) that ensures working parents and caregivers feel valued, heard and supported.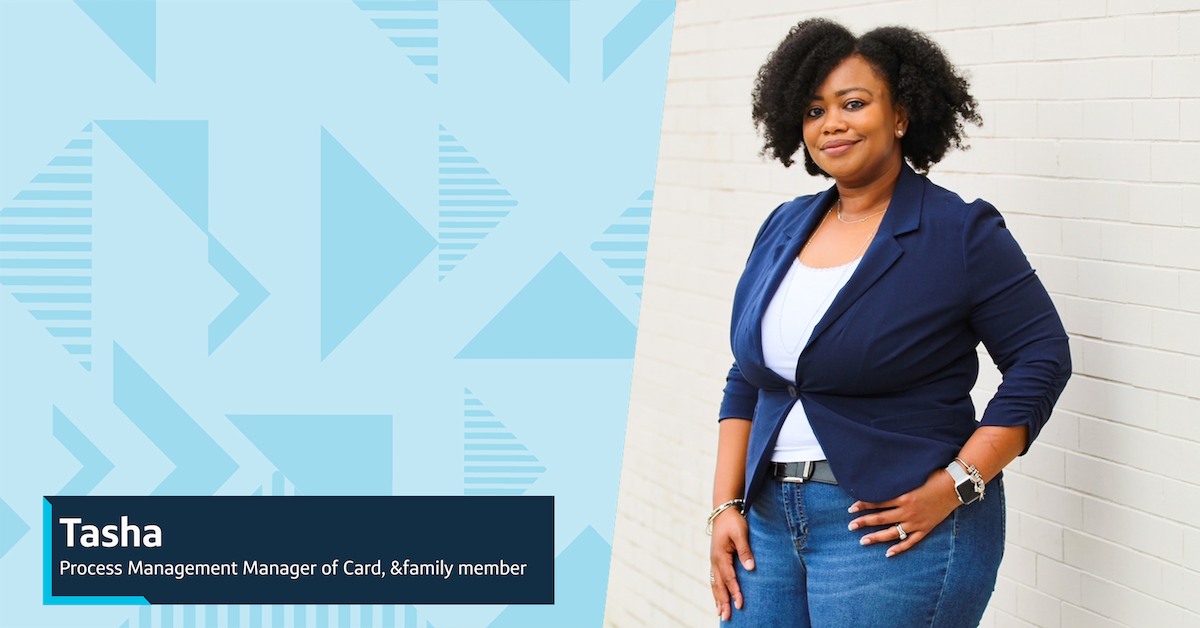 Tasha, now a leader for &family, is joined by about 3,700 other members of the BRG who are empowering associates to prioritize their work and family.
"&family gives me a community who understand what it's like to be a working parent and be the child of aging parents," Tasha said. "They understand I'm raising a teenager while developing my career. I've found my village of supporters."
Responding to associate needs
The idea for &family came after another associate, Karen, joined Capital One in 2018 as a senior manager for Finance. Karen, who has three daughters, noticed there wasn't one enterprise-wide group dedicated to parents and caregivers.
When the pandemic hit in early 2020, Karen was motivated to turn her ideas into actions, and organized a series of workshops covering topics like teaching kids how to handle obstacles, raising children with healthy self-esteem and parenting when you're exhausted.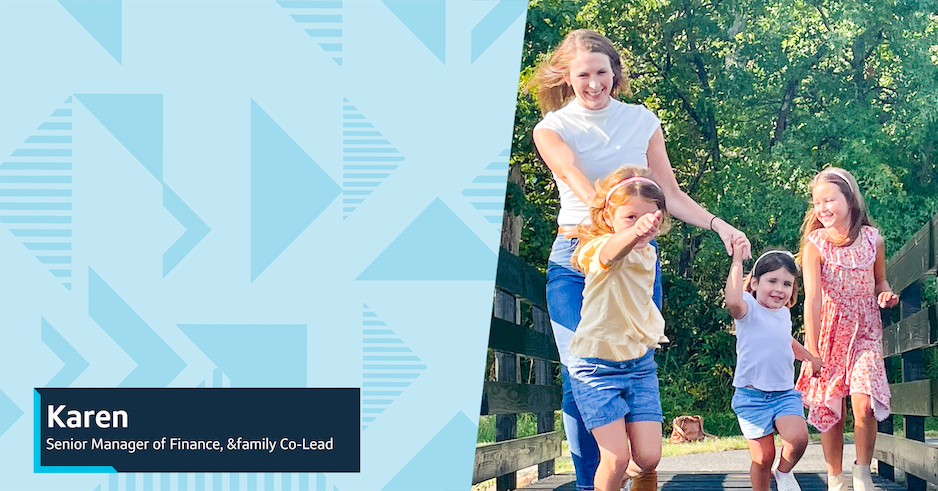 "My goal was to create something that prioritized family in every shape and form," Karen said. "So many of us are caregivers in some capacity, and I wanted us to have a space for us to ask each other questions, vent and grow stronger together."
Through the events, Karen met Ryan, a director of accounting policy, who was looking for a supportive group to discuss helping his then-8-year-old daughter with school. The two realized Karen's workshops could grow into a group dedicated to supporting associates manage work, kids and other family needs.
They drafted &family's goals: create an inclusive and equitable community that advocates for untapped needs, deliver engaging content and connect colleagues to existing benefits and resources. They met with BRGs, Capital One leaders and colleagues to discuss family resources and gain enterprise-wide support.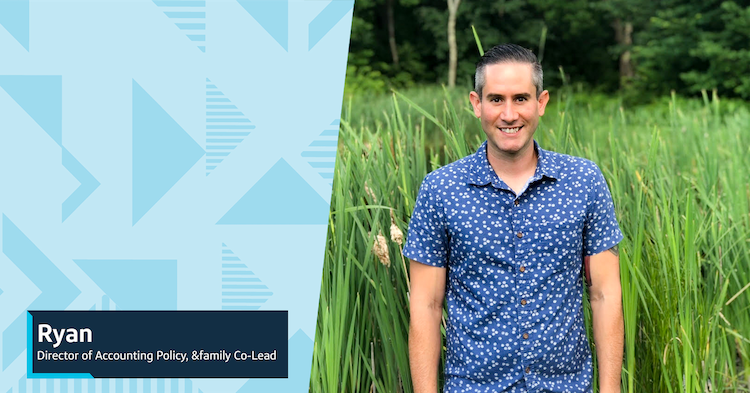 "Whenever we were pitching &family or told someone about our group, they always wanted to know how they could help," Ryan said. "We didn't have to sell the idea to anyone. It's been nothing but unconditional support."
Danielle Dietz, managing vice president of investor relations and an executive sponsor of &family, was one of the Capital One leaders immediately drawn to the BRG. Danielle, who has 5- and 10-year-old daughters, has a passion for ensuring everyone feels comfortable and supported in taking time for their family.
"We all have lives outside of Capital One, and I want all of us to feel like we can be the same person at work and home," she said. "The whole genesis of &family is we're all humans with complex, interesting lives. We celebrate that. It makes Capital One a better place."
Cultivating confident associates and family members
A staple of &family's leadership committee has been listening to its community to determine what kind of events and resources would best help others. In the past two years, the group has partnered with many of our BRGs to host dozens of programs on topics like supporting neurodivergent learners, caring for loved ones with illness, reducing burnout, planning for LGBTQ+ families and overviews of benefits.
One of Tasha's favorite events, which she helped organize, was Bring Your Kid to Work Week. The week included self-paced, virtual activities for kids of all ages to learn about what their parents do for work.
"As much as &family helps me bring my authentic self to work, it also helps me show my daughter a professional side of me that she doesn't get to see often," Tasha said. "I want her to see how good it feels when you love what you do."
Srinath, a senior manager of software engineering, started attending &family events in 2021 to improve communication with his 8-year-old twins. He's attended workshops on motivating better moods during the holiday season, supporting students with transitions and caring for elderly parents. But his favorite events are the monthly coffee chats, where associates talk about the joys and challenges of raising children and caring for our families.
Through &family, Srinath has learned how to gain his kids' trust by acknowledging their fears and insecurities without immediately trying to solve all their problems.
"&family captures so much of what happens in my life as a parent and caregiver," Srinath said. "With &family's unconditional support, I can confidently tell myself, 'I can do this. I can be a great parent and have a great career.'"
Copyright © 2023 Opinions are those of the individual author. Statements are deemed accurate at the time of posting. Unless otherwise noted, Capital One is not affiliated with, or endorsed by, any company mentioned. All trademarks and intellectual property used or displayed are the property of their respective owners.