What Life At Capital One is like for Working Moms
What makes the transition from motherhood to working mother less stressful? It's more than the benefit of 18 weeks maternity leave for full-time associates and private rooms in Capital One people centers for breastfeeding and pumping. Working mothers find a supportive place here at Capital One to do their most important job best–being a mom.
Returning from maternity leave is often fraught with exhaustion, uncertainty, and self-doubt. Kristen Przano is one of many working moms who found vulnerability and support in the face of personal struggle. Przano wrestled with postpartum depression, followed by a personal fight to embrace vulnerability.
With the empathy and encouragement of her manager, Przano felt empowered. She was told that she was cared for "first and foremost as a human being," which is reflective of the support and mission that surrounds our working mothers–and all associates for that matter–in bringing their whole self to work.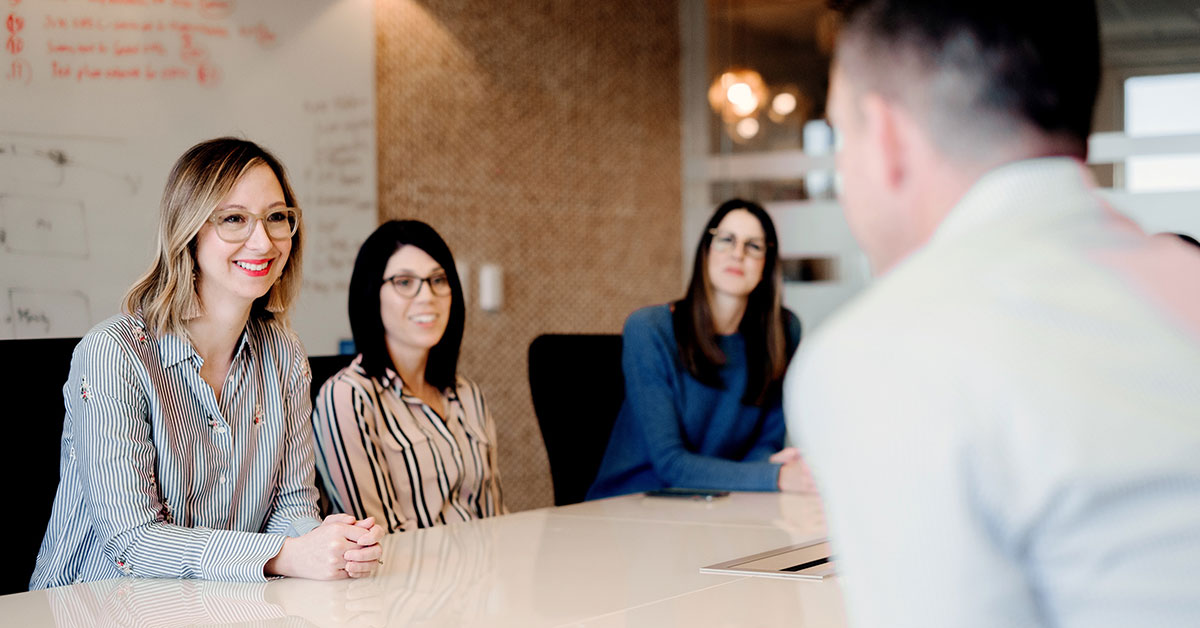 Benefits for Working Mothers
Like Przano's story shows, our associates aren't only team members—they're friends, mothers, fathers, sons, daughters and community leaders with interests and needs as vast as their backgrounds. And we wouldn't have it any other way. We understand that life extends beyond our walls, which is why we've built a culture around caring—especially for new parents. Capital One provides a range of supportive programs and services that make the various roles we play in our lives, both work and personal, more manageable and meaningful. We do this so our associates don't have to miss life's important moments.
We offer wide-ranging benefit options to provide peace of mind to our associates. Flexible and comprehensive, these benefits are a reflection of our associates' needs, and help them take control of their health and well-being. We continue to provide unique benefits, such as full domestic partner coverage, adoption and surrogacy reimbursement, fertility assistance and expanded benefits for part-time associates.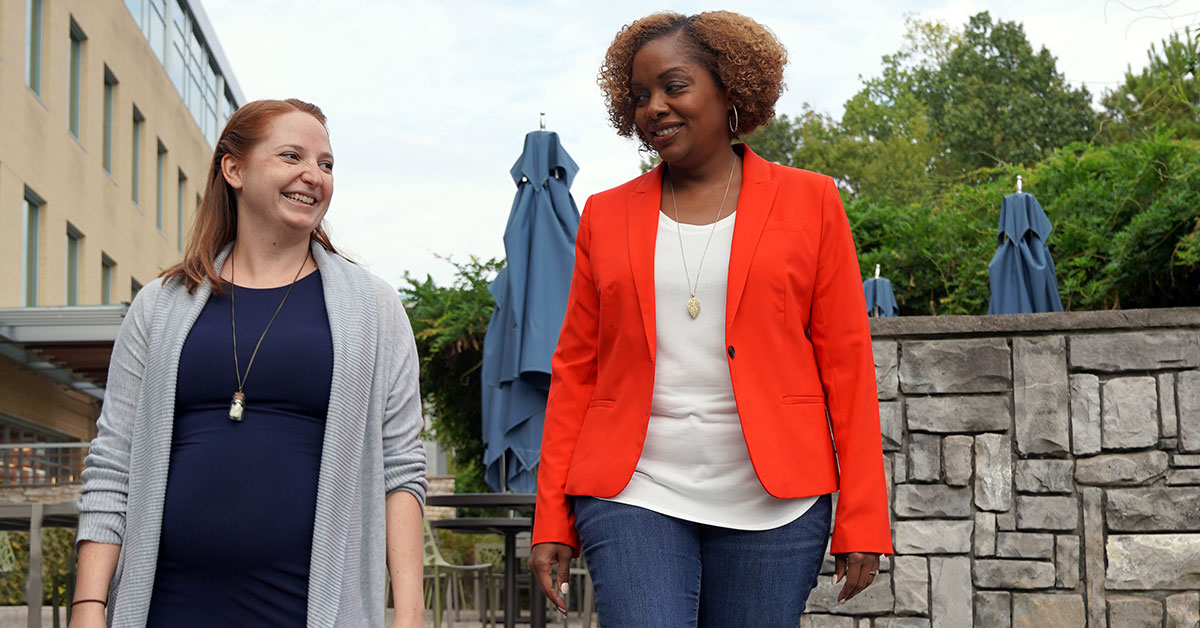 Parental leave for working moms
Mothers can take up to 18 weeks of paid maternity leave at 100 percent pay for the birth of their child. We also offer prospective mothers the opportunity to enroll in our Future Moms Program, which gives our associates access to registered nurses who can answer questions, and help make good choices and follow their health care provider's plan of care. All of which supports a safe delivery and a healthy child.
Other parental leave programs include leave for new fathers, adoption, foster care and birth via a surrogate for up to 8 weeks of paid leave at 100 percent of pay.
Capital One also partners with Milk Stork to support our moms who need to travel. Through this partnership, we provide moms with everything they need to ship a day's supply of fresh breast milk home to their babies while they are traveling for business for free. This prevents the need to pre-pump enough of a milk supply to provide milk, as well as deplete a mother's reserves supply. It also prevents mothers from having to deal with any travel hassle in transporting milk, because even though you're allowed to carry breast milk on a plane, needed accessories like ice packs can cause travel issues–making things more of a hassle.
Adoption and Surrogacy
Providing our associates with comprehensive and diverse options is core to Capital One's benefits strategy, and adoption and surrogacy offerings are an important part of that plan. By providing these benefits, we foster an inclusive environment where all associates feel supported no matter how their family grows.
While becoming a parent is never expense-free, adoptive parents and those who use a surrogate are often faced with significant initial costs that can create additional stress and hardship. To help support our associates' journey to parenthood, we offer financial support and resources as they celebrate this important milestone. We also know it's important for associates to spend time bonding with their newest family member, so we provide paid time off for associates welcoming a new child into their lives.
In 2017, we proudly enhanced our adoption reimbursement program and added a surrogacy reimbursement program. Full-time associates are eligible for up to $35,000 per child, with a lifetime limit of three combined surrogacy or adoption reimbursement requests.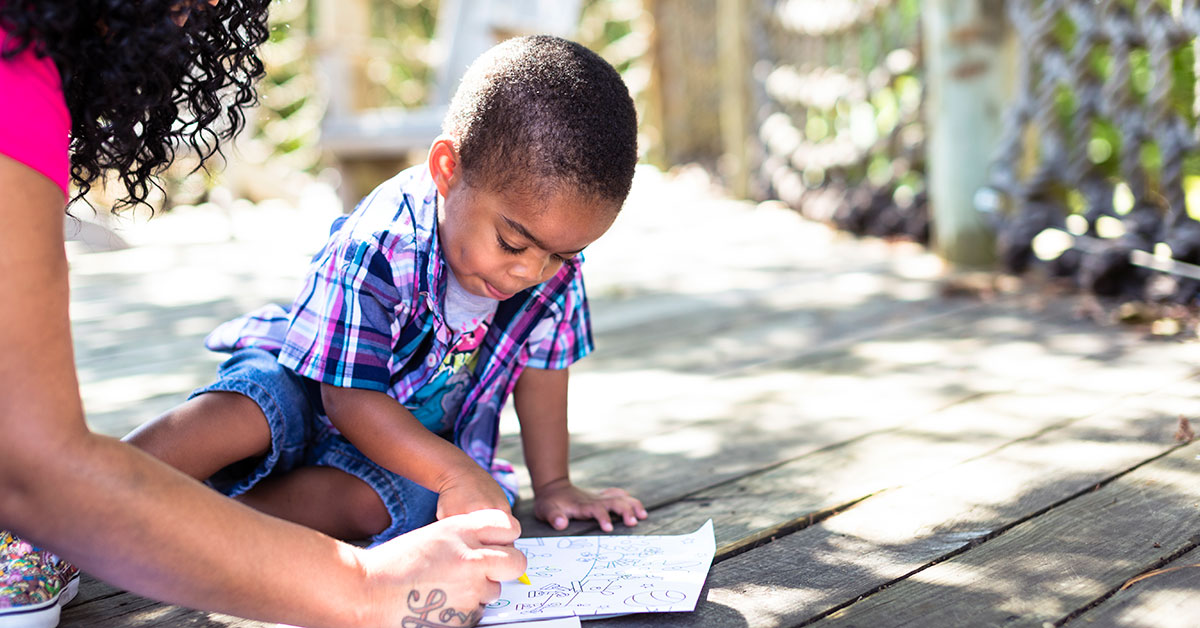 Work/Life Balance
It can be challenging to juggle work and family responsibilities, especially when something comes up at home, like an interruption in normal care arrangements. We want to help associates live their best lives in and out of the workplace. That's why our benefits include solutions that support them as they take care of their family at every stage.
We've partnered with Bright Horizons Care AdvantageTM to offer programs and perks that help associates navigate the needs at home over time. Associates are encouraged to find care through help like Sitter City, and also have access to back-up care if plans fall through. With Back-Up Child and Adult/Elder Care, they can connect to free backup programs for up to 15 days a year if their normal caretaking routine is disrupted.
Mothers First
In the midst of working well and mothering well, one working mother was asked, "How do you work so hard and put so much effort into your job and then have to go home and still work?" Her response was this: "When I get home and those little arms are wrapped around my neck, I not only get more energy and purpose, but profound peace."
Dedicated to helping associates live well, the parental benefits offered at Capital One are pieces of a bigger truth – we put "mothers" before "working" when it comes to working mothers.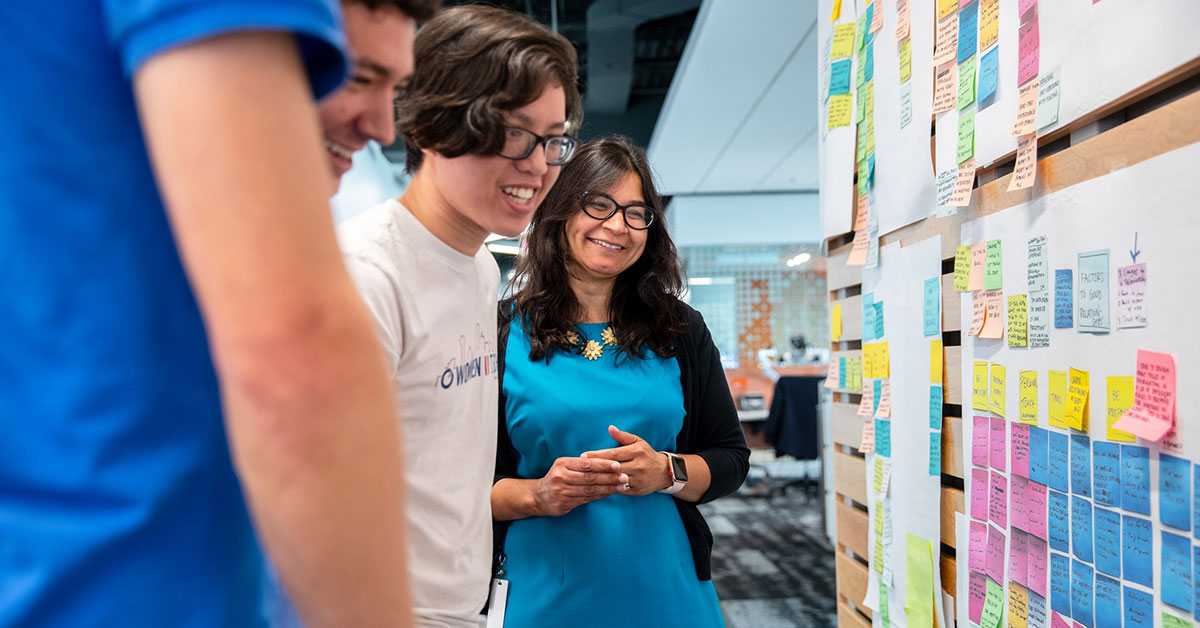 Working Mother names Capital One as One of 2019 100 Best Companies
We value our working mothers so-much-so that others notice. Working Mother revealed its annual list of the 2019 100 Best Companies, representing more than 2 million employees in the U.S. This year's winners are focusing on inclusive benefits for families, including gender-neutral parental leave, gradual phase-back after leave, and accessible, affordable childcare. We were among the 100 companies that earned a spot on this year's list.
"Our 100 Best Companies are the standard of excellence and continue to pave the way with the work they are doing on behalf of working parents and caregivers in the U.S.," says Subha Barry, president of Working Mother Media. "We celebrate their efforts and applaud them for addressing the needs of this important and ever-growing sector of talent."
Capital One's Working Mother of the Year
Companies on the Working Mother "100 Best Companies" list were invited to select and honor a mom who demonstrates a deep commitment to work, family and community, and shows leadership in making a real difference. This year, we honor Jyotisana Dhawan, Sr. Manager, Software Engineering. On October 17, Jyotisana and the "100 Best Companies" Working Mothers of the Year were recognized at the Working Mother WorkBeyond Gala Dinner in New York City.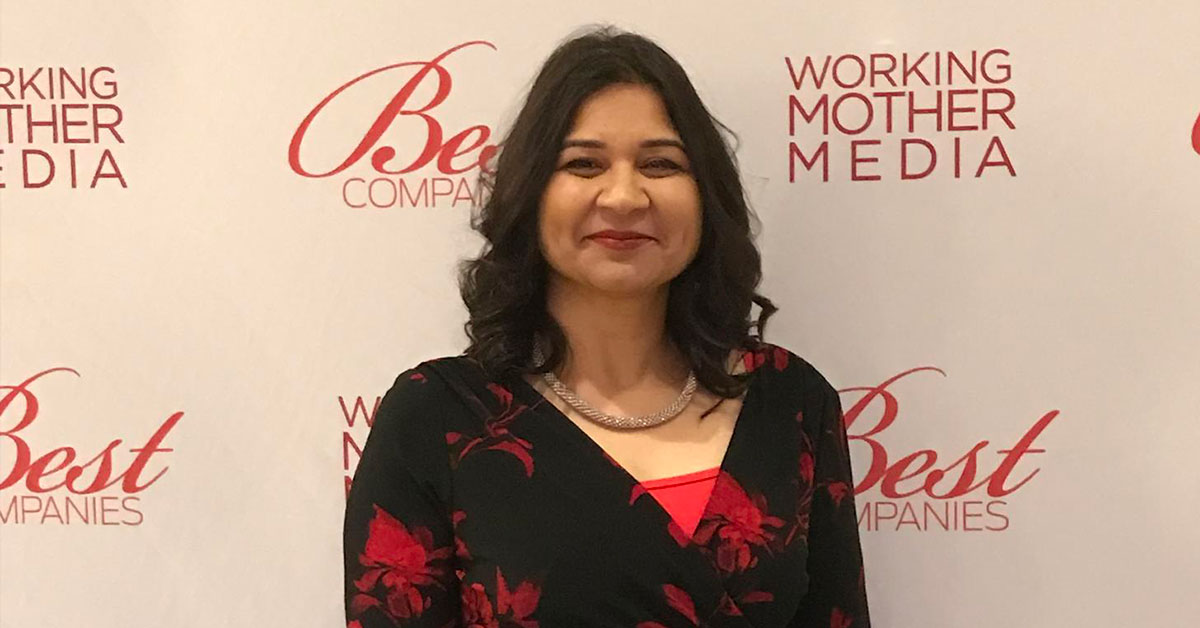 What makes Jyotisana our working mother of the year
At work, Jyotisana is a software engineer where she and her team help drive Financial Services' digital loan servicing outreach efforts, manage written correspondence for our entire Auto business, and maintain multiple platforms that associates use to provide high-quality service to our customers. At home, Jyotisana is a wife and mother of three (including a set of twins!) and has done an amazing job balancing that with her demanding career.
Jyotisana is also a member of our Women in Tech network. In 2016 she launched MentoringForHER, a program that provides one-on-one and group mentorship support for working women engineers. In the last three years MentoringForHER has grown from 20 to 80+ associates and this year it expanded to all women in Technology as well as being adopted across our Women's Business Resource Group chapters. The program has helped women understand the importance of mentorship in their career development.
Jyotisana has found support throughout her journey—including from her current leader, who shares his thoughts: "My mother had a profound impact on my life. I remember how she balanced so many things to keep our family whole after the early passing of my dad, and this led me to hold motherhood in the highest regard," said Sanjiv Yajnik, President of Financial Services. "Jyotisana is an amazing mom and forward-leaning member of our team. I love that in addition to driving innovation and finding her own balance between work and family life, she simultaneously created an impactful mentoring program for women engineers and became an inspiration for us all. We are lucky to have her in Financial Services." Congratulations Jyotisana on all your accomplishments, both at home and at work!
Copyright ©2020 Capital One. Opinions are those of the individual author. Statements are deemed accurate at the time of posting. Unless otherwise noted, Capital One is not affiliated with, or endorsed by, any company mentioned. All trademarks and intellectual property used or displayed are the property of their respective owners.