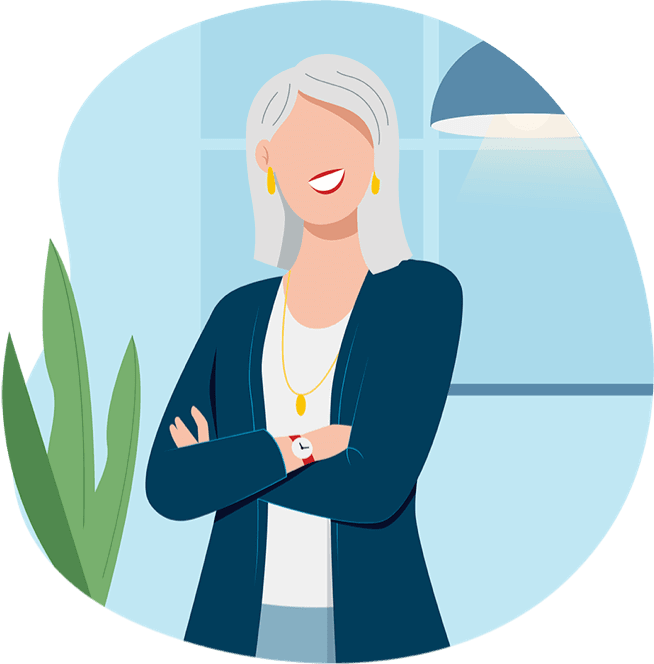 From start-up to stand-out
The 90's were an exciting time for everyone. At Capital One, we were just getting started. But even back then, we were already thinking about the future. Figuring out how we could harness data on a massive scale and use innovation to build a tech company that does banking–and a whole lot more besides.
Building on our success
After going public with our IPO in 1994, our associates helped us build one of the nation's largest credit card businesses. We dove into auto finance, expanded into the U.K. and Canada, and then turned our attention to retail banking–all while helping customers, associates and communities succeed and grow.
Still growing, still innovating
Fast forward to today. We're a Fortune 100 company and one of the largest banks in the U.S. We're still founder-led. And we're still innovating, too. In fact, J.D. Power recently ranked Capital One highest among the nation's largest retail banks for offering a consistently strong digital experience, compelling products and great customer satisfaction.
Our next chapter, it's yours to write
When we're looking for innovation, we look to our associates. After all, their diverse array of backgrounds, opinions and perspectives are what enable us to innovate for the good of the customers and communities we serve. That's why our culture and values have such an important part to play in keeping every associate inspired to change banking for good.
"Find a company that you feel is fostering an environment where a growth mindset isn't just a talking point, but instead a way of life. I feel this in my work daily." Pete T., Software Engineering Director
Accelerating our ambitions
A decade ago, we stepped up our technology investments and transformation. We rebuilt our tech stack. We embraced agile practices to improve the workflow of our teams. And we harnessed the power of APIs, microservices and automation to build and deploy software.
In 2020, we were one of the first enterprise companies in America to fully exit all our data centers and move to the cloud. Our investments in modern data environments, machine learning capabilities and artificial intelligence continued–and now we're considered one of the most cloud-capable companies in the world.
When the pandemic hit, our previous investments in technology meant we were ready to respond to the unique needs of our customers, businesses and associates. Part of this saw us seamlessly shift 40,000 associates to a fully remote working model–all while keeping up the high caliber of customer support we're known for.
Now you can find us architecting foundational platforms. Standardizing software delivery. Building enterprise capabilities. And designing physical and digital workspaces that use the latest technology to foster rapid innovation and fluid collaboration. Innovation, every day. That's life at Capital One.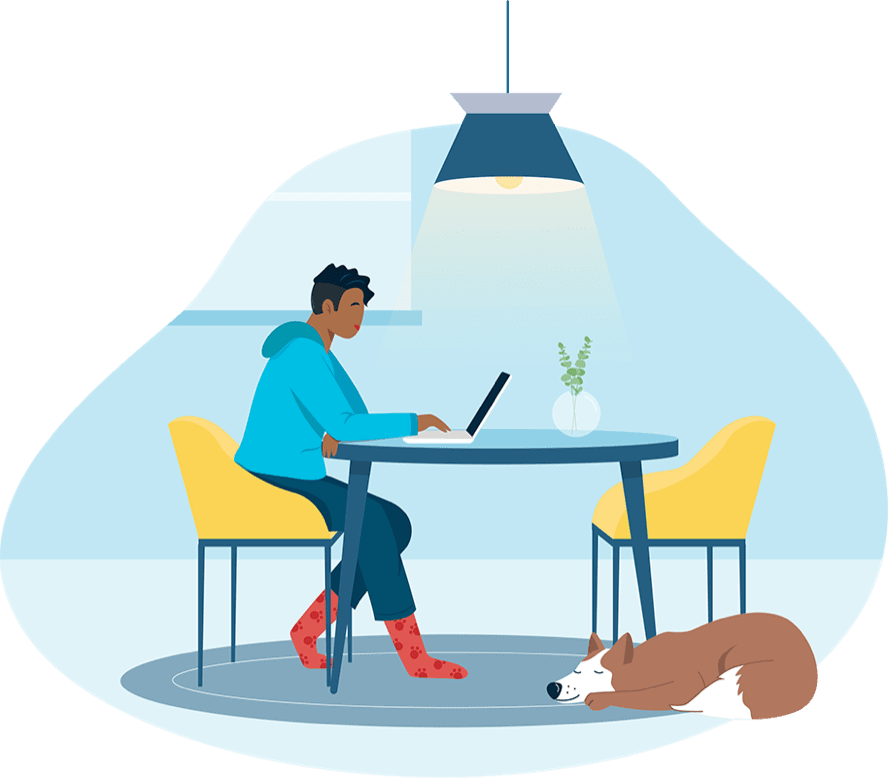 700 new patents granted to Capital One in 2021–almost all of which were related to software or technology.
Adversity breeds innovation
During the pandemic, when coming into a branch wasn't always an option, two of our Retail Bank associates invented a mechanism to double ATM withdrawal limits. They rapidly scaled the solution and applied it across our entire portfolio. Thanks to their innovative thinking, more than 575,000 customers benefited from higher ATM limits and $6 million ATM fees were waived for customers using other banks.
Learn more about the amazing things we're doing with tech
Innovation for all, by all
The diverse backgrounds, voices and experiences of our team rally around a shared sense of purpose–to make banking better for every customer. From Tech to Retail Bank, and from project manager to president, the ideas that fuel innovations truly do come from every corner of Capital One. Here are just a few of the ways we keep the inspiration flowing.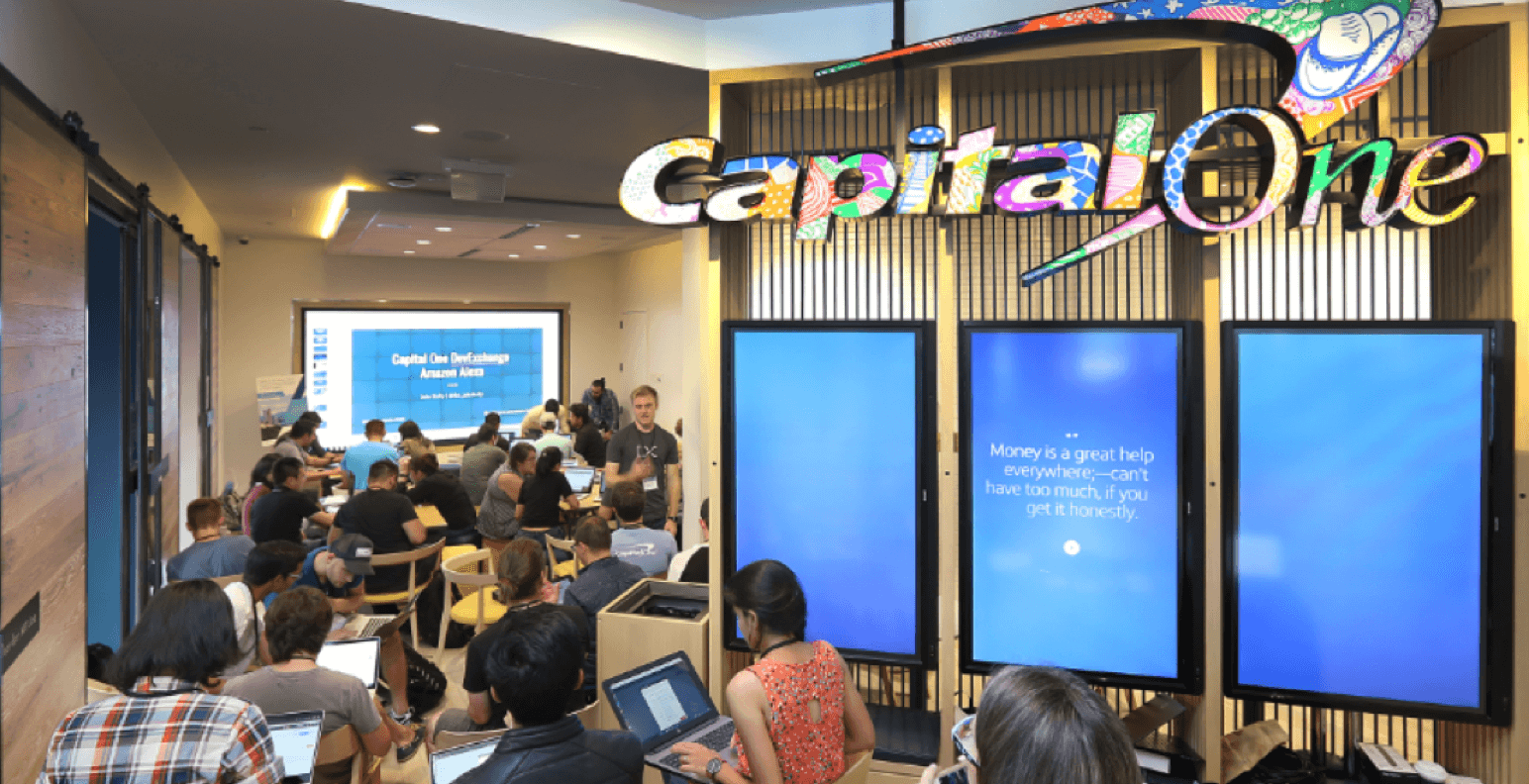 Hackathons
Hackathons give tech and non-tech teams the opportunity to come together and develop ideas that increase our digital capabilities and improve our processes. For instance, our recent HRTechnovation hackathon saw us addressing existing barriers to associate experiences and efficiency, and creating tech-based solutions to meet these challenges head-on.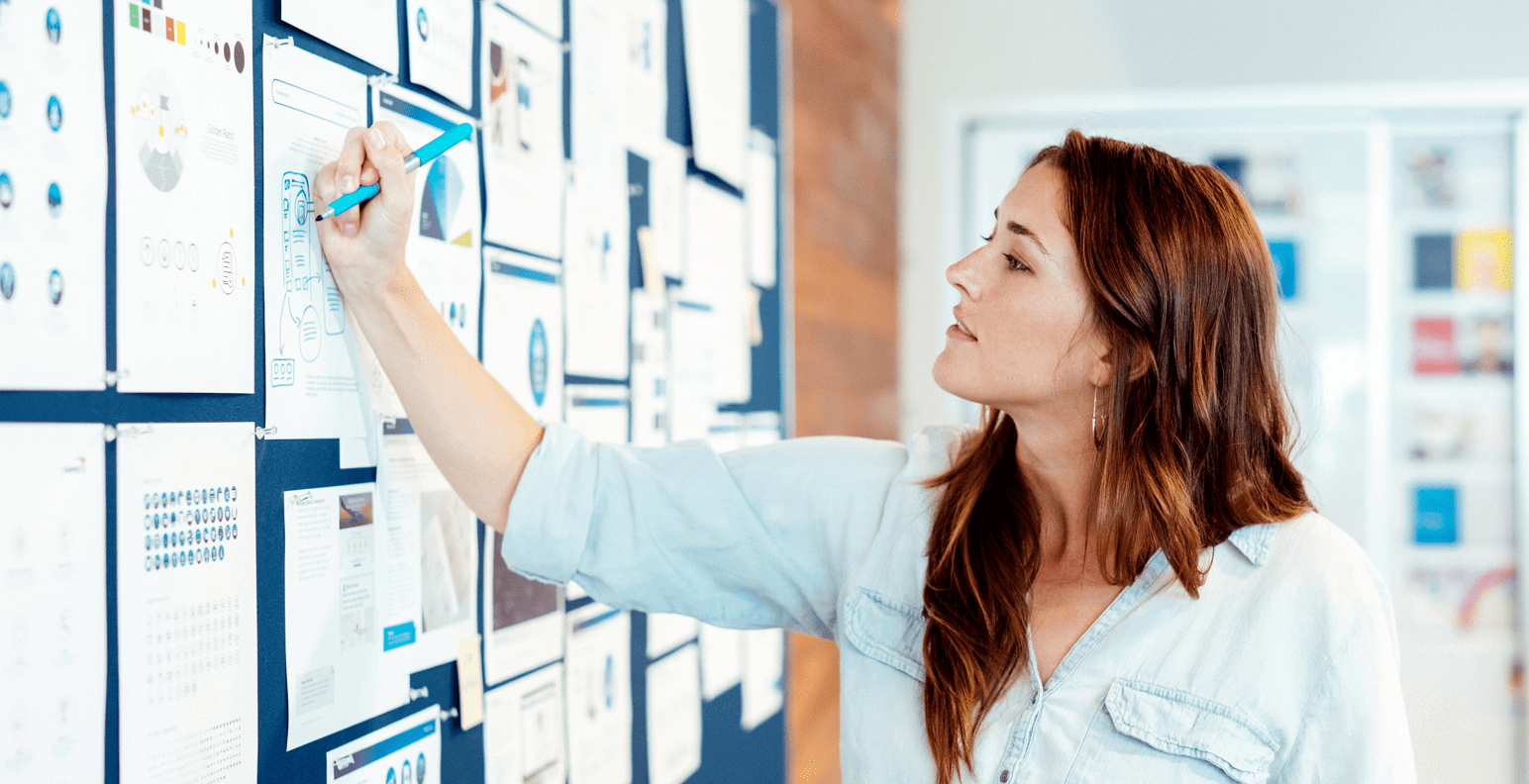 Labs
Capital One Labs is our experimental product and technology team that operates like a start-up within the broader company. By partnering with different parts of our business and hosting hackathons, Labs helps us to source ideas, actively engage with mentors and subject matter experts early in the development process and elevate stand-out ideas to a cross-functional group of investment leaders.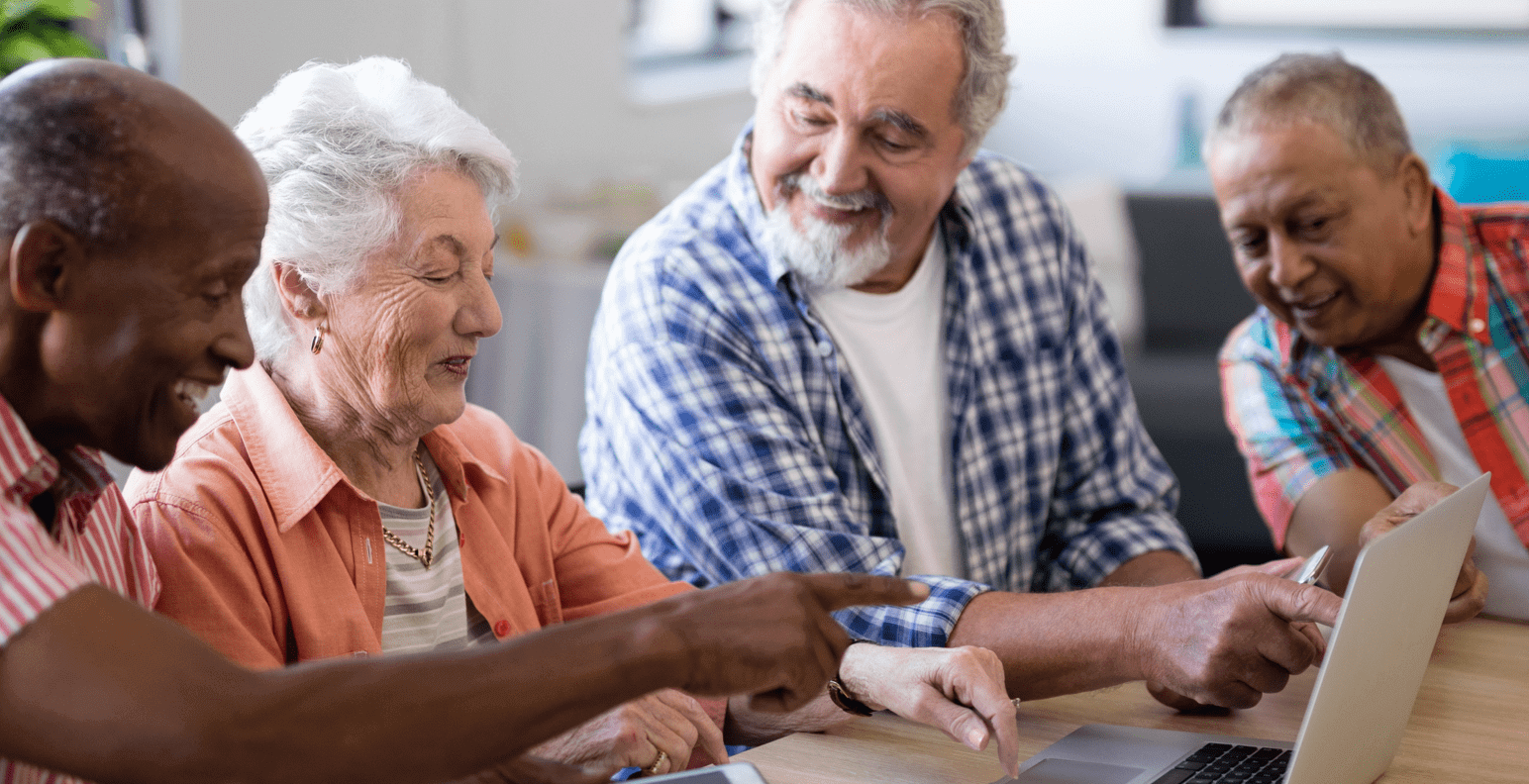 Ready, Set, Bank
Ready, Set, Bank is the perfect example of a product that came from a hackathon. An online video course that empowers older adults to be successful and confident with online banking, Ready, Set, Bank found huge success during the pandemic as more customers went online to fulfil their banking needs.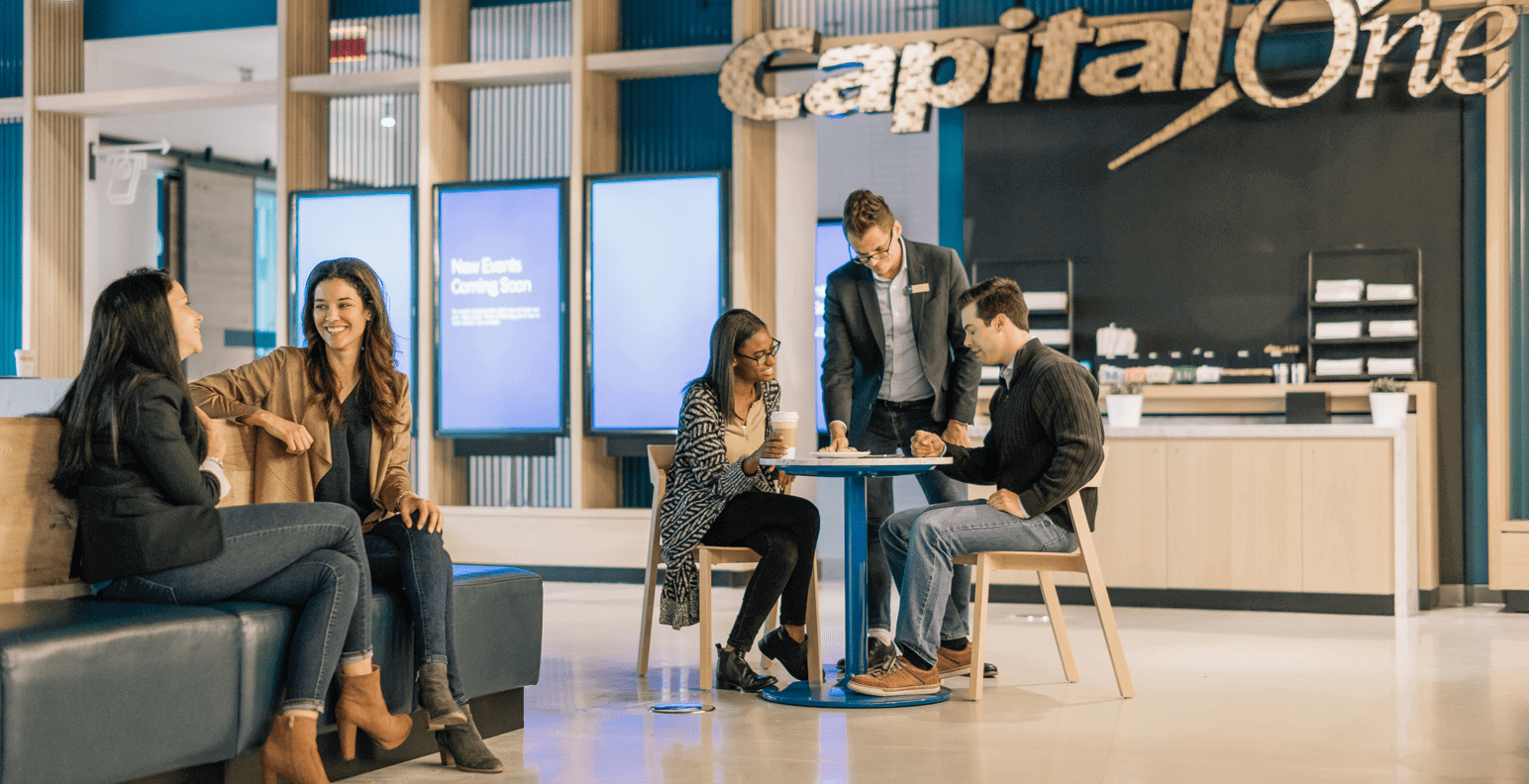 Cafés
Proving that not all innovations have to be purely tech-based, our network of 45+ Capital One Cafés is reimagining banking experiences by empowering customers to feel more confident in their relationship with money through financial wellness programs and Money Coaching–a free program that pairs customers with a certified coach to create a personalized action plan.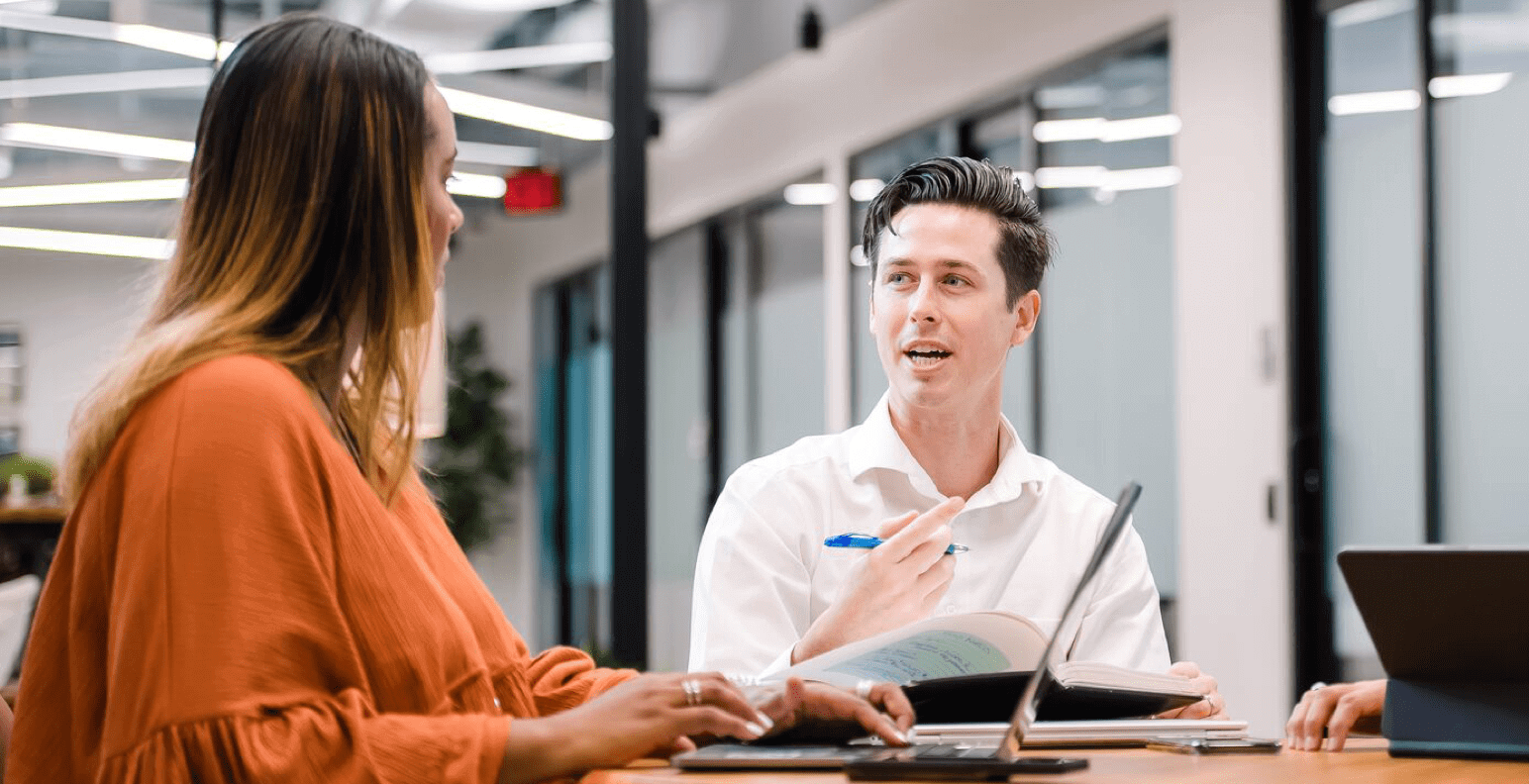 OnePatents
Let's face it–patenting and protecting an idea can be a long and complicated process. That's why we set-up OnePatents–a program that allows us to partner with associates and make the patenting process as smooth and stress-free as possible. What's more, associates can scoop a cash bonus for each new idea that becomes an issued patent.
Awarding and applauding bright ideas
When associates share their passions, ideas and unique experiences with us, we sit up and take notice. And if an associate or team goes above and beyond to challenge the status quo? That's when we start handing out the silverware. Here's a quick look at how innovation is recognized and rewarded at Capital One.
Disruptive opportunity
OnePatents Derby and Awards
Now in its fifth year, the OnePatents Derby allows associates from every part of the business to submit their ideas and inventions to us–whatever they might be. The inventor (or team of inventors) that submits the qualifying entry with the most legal and business value receives a generous cash bonus. Over the past four years, 1,472 associates have submitted over 1,800 ideas during the Derby–and made an immeasurable difference to our organization.
Work & Culture
Circle of Excellence
The Circle of Excellence is the highest internal honor associates can receive. It's more than an award—it celebrates and elevates associates and teams that dare to innovate and create positive change. Alongside a wealth of great prizes, associates have the opportunity to attend a virtual ceremony where they can share their story with our CEO and Chief Enterprise Services Officer.
Work & Culture
Onederful Program
Celebrating the smaller, every day wins of our associates is where the Onederful recognition program comes in. Through the Onederful program, we're able to recognize and reward the contributions and achievements of thousands of Capital One associates every year.
We're getting recognized
Company Awards
Associates aren't just recognized internally for their innovation and achievements. The fact is, their inspirational, collaborative approach shines bright across all of banking, and has helped us earn all kinds of industry accolades and awards.
Start your journey
We're excited about where it may take you! Begin your job search or connect with us about future opportunities.