How career risks lead to rewards at Capital One
At Capital One, innovation and resilience are closely connected. Associates across all levels are willing to experiment, become a novice and grow again and again as they try new methods to keep our business moving forward.
Learn from a few associates how Capital One's approach to growth and innovation has supported them in taking risks, pivoting their careers and changing banking for good.
Taking on a new business while going back to school
After nearly 25 years at Capital One, Belinda McDowell is used to putting herself in learning situations. She's worked for different lines of Tech business, enrolled in classes and became vice president and head of operations for Capital One Software, our newest line of business, in 2021.
The job initially required Belinda to manage the lifecycle of a product as she and other leaders built the Capital One Software team.
"We are a company that supports people taking chances," Belinda said. "Things might not always work out or be the best fit, but we understand it's part of your larger journey here."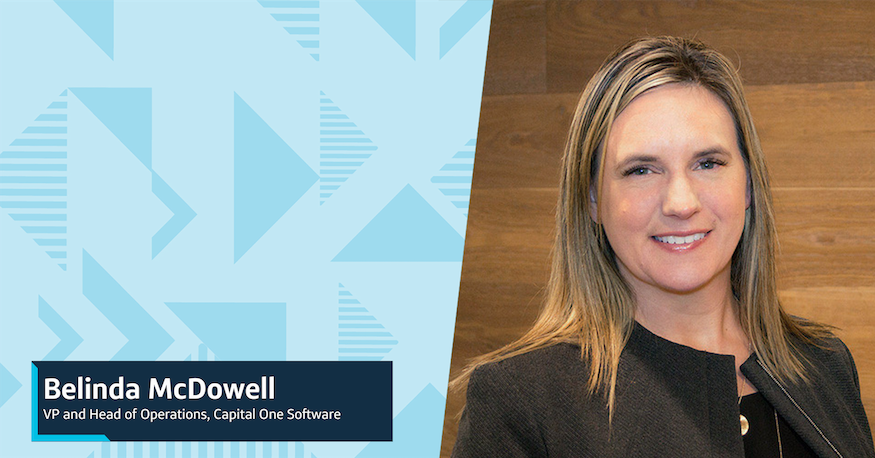 Belinda has tried different work before—like a stint in direct marketing at Capital One. Even when some career moves weren't the right fit, she's picked up new skills and built her network.
"If you had asked me a year ago if I would move away from building products to being on the business side, then I would not have believed you," Belinda said. "It was uncomfortable and scary but so rewarding. Capital One always creates space for associates to embrace a beginner's mindset."
Belinda has also adopted that beginner's mindset outside her job responsibilities. Since 2020, she's been using Capital One's tuition assistance benefit to take classes on writing, human-centered design and social media marketing.
"It was nerve-wracking to enroll in these courses where most of the students are in a completely different phase of life," Belinda said. "The risk paid off. I've come away a much more well-rounded person. Capital One gave me that strength."
Learning from successes and failures
Aaron, a senior risk associate, had both spectacular wins and meaningful learning opportunities in his first two years at Capital One.
He successfully reduced the manual data entry process the Identity and Access Risk team's customers had to complete. On the other hand, when he tried to migrate data from spreadsheets to Tableau, a data visualization software, he failed to make the process more efficient. But Aaron's team saw his efforts as a success.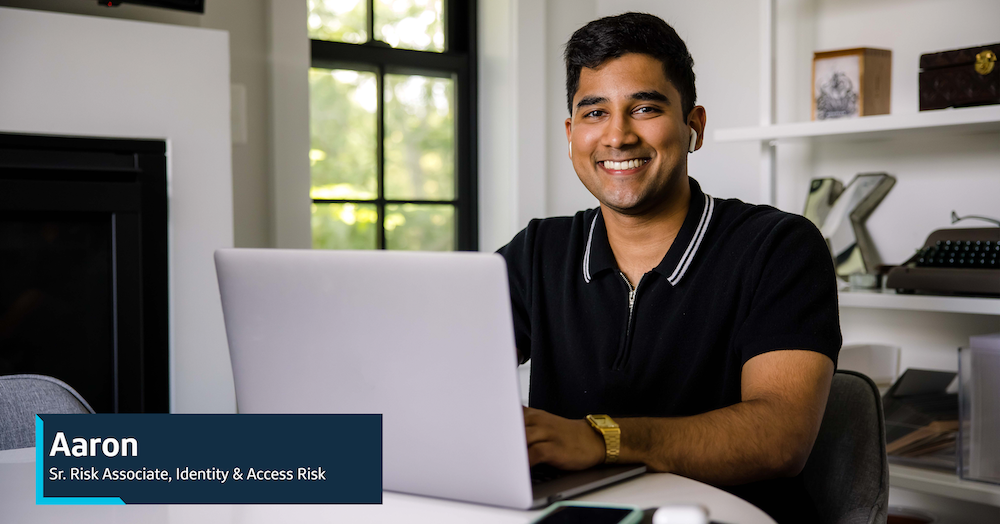 "My manager and colleagues told me how much they appreciated my efforts," Aaron said. "They didn't see it as a sunk cost. I tried to improve a process, and while it didn't work, I learned a lot about different data analytics platforms."
Since joining Capital One in 2020, Aaron's colleagues have constantly encouraged him to innovate on existing processes. He's even experienced that support while volunteering as the engagement co-lead for the Washington, D.C. chapter of Origins, our Business Resource Group for Asian and Pacific Islander associates and allies.
While he doesn't have much event-planning experience, Aaron adopts a beginner's mindset. Colleagues in Origins are happy to assist in organizing celebrations, associate panels and guest speakers.
"I'm grateful that Capital One offers you the time to develop, learn a new skill and implement that in your work," Aaron said. "Don't be afraid to try something new here."
Finding a new career path
Emily, a principal portfolio manager for the Center for Machine Learning, found an interest in machine learning through Netflix. Every time she'd log in to watch "Gilmore Girls" or "New Girl," she was fascinated when the website recommended a new show or movie.
When she learned machine learning drove these recommendations, she funneled that curiosity into work. While in a human resources position as part of the Management Rotation Program (MRP), where recent grads gain business acumen and leadership skills by working with various teams, Emily began speaking to her mentors about how to get into machine learning.
"I was an economics major, and nothing on my resume said this person would be great at understanding machine learning," Emily said. "However, people created a judgment-free zone to get me up to speed. They supported me in owning my development."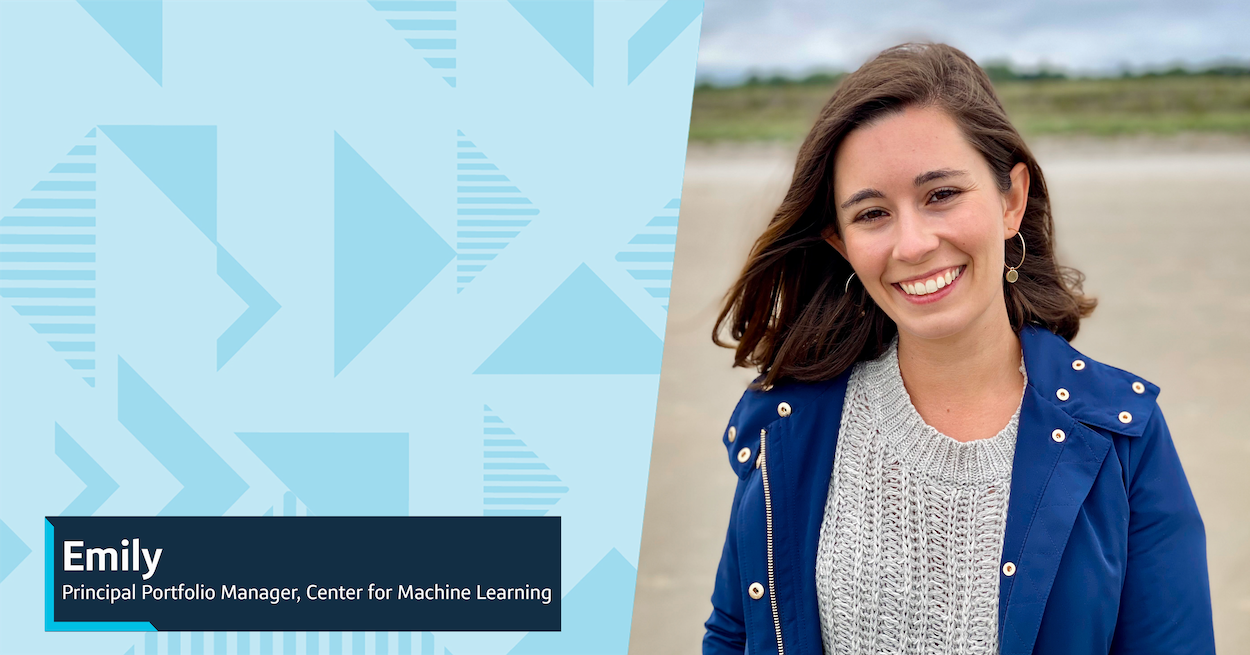 Emily's managers connected her with machine learning experts. Her team gave her time each week to assist the Center for Machine Learning team with projects. Emily joined a machine learning team for her second year with the MRP in 2019.
Since then, she's focused on building roadmaps for product development and the research of machine learning models that make predictive decisions about everything from customer risk to extending new lines of credit.
While Emily is certainly more knowledgeable about machine learning now—even earning multiple promotions–she remains comfortable asking someone to explain their work or admitting when she doesn't have an answer.
"There isn't the pressure to nail something on the first try at Capital One," Emily said. "People create space so you can be a novice and get up to speed on whatever you want to learn."
Copyright © 2023
Opinions are those of the individual author. Statements are deemed accurate at the time of posting. Unless otherwise noted, Capital One is not affiliated with, or endorsed by, any company mentioned. All trademarks and intellectual property used or displayed are the property of their respective owners.