Associates grow with our Career Development Center
Yvette, then a principal coordinator for Card, felt the sting of half a dozen job rejections when she met with her career consultant in the spring of 2021. But Yvette's consultant wouldn't let her wallow in defeat. Instead, they asked if she was applying for positions that suited her personal and professional desires.
Yvette stopped applying for every position she met the qualifications for, and instead focused her energy on several jobs that matched her interest in helping customers navigate bank laws and regulations. She accepted the position of customer advocate associate for the Card team in October of 2021.
"While I'm not invincible, I no longer carry the burden of disappointment because the feedback I request and receive from my consultant is something that helps propel me forward instead of feeling stuck," Yvette said.
Yvette met her consultant through the Career Development Center, a free Capital One resource that provides private career consultation, workshops and a digital toolkit to help associates identify career paths and achieve their goals.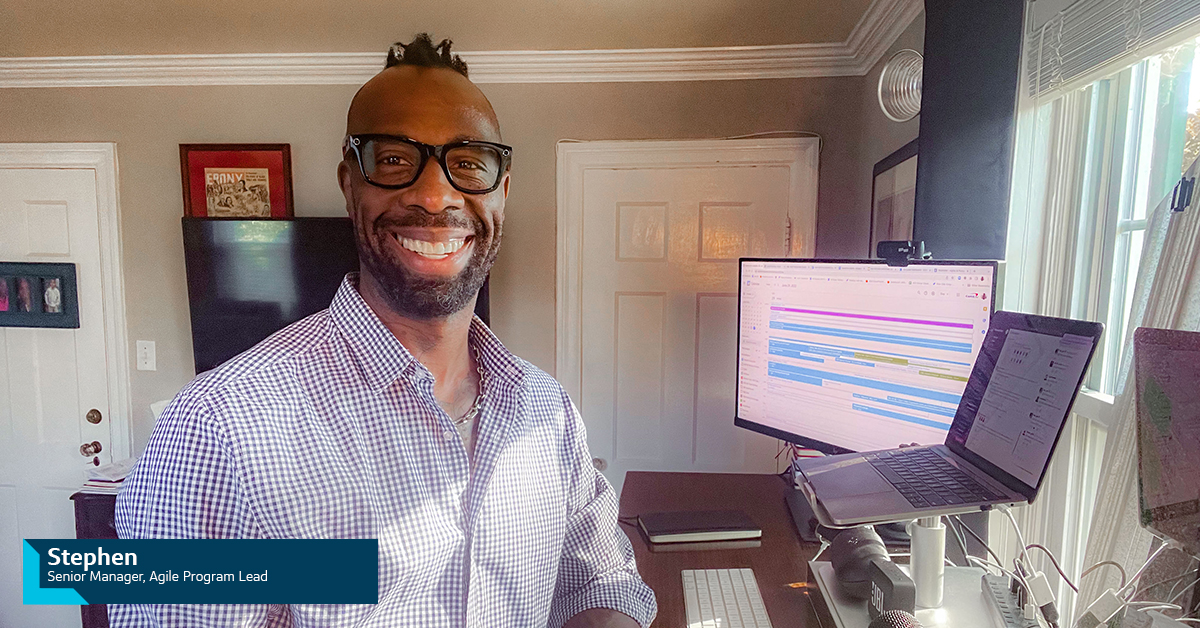 Guidance for your career roadmap
The Career Development Center's consultants help associates in every stage of their professional development journey, from addressing skill gaps to improving resumes and LinkedIn profiles to identifying next steps on their career path.
Stephen, a senior manager and agile program lead for Tech, began meeting with a career consultant in 2018 to improve his personal brand at Capital One and beyond.
With a consultant's guidance, Stephen is improving his interviewing skills and leadership expertise to one day be a director for the enterprise. He also works with his consultant to improve his public speaking by sharing his story about having a transgender son with advocacy groups like the Human Rights Campaign and Parents for Transgender Equality Council.
"Having someone hold you accountable to your goals is such an important thing I've gained at Capital One," Stephen said. "My consultant has walked alongside me as I've grown as a public speaker and updated my internal and external profile. Their support means everything to me."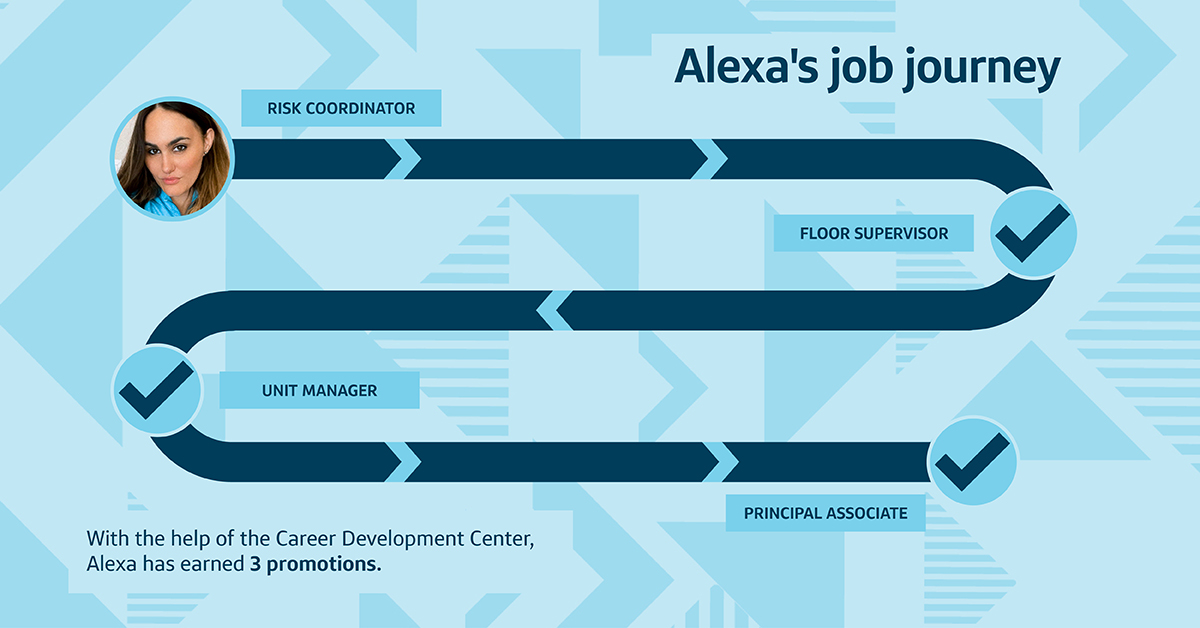 Workshops to improve your skills
The pandemic spurred a moment of self-reflection for Vanessa, a Capital One Café ambassador. She was good at helping customers gain financial skills and knowledge, but hadn't prioritized her own learning.
So Vanessa enrolled in some of the Career Development Center instructor-led workshops on "Resume Writing Essentials," "Effective Interviewing" and "S.O.A.R. Stories," a process to compose and share strong anecdotes by outlining a situation, objective/obstacle, action and result. "S.O.A.R." helped Vanessa document successful moments for performance reviews and assist mentees in shaping how they share achievements.
"I learned how to articulate my skills and my story," Vanessa said. "The workshops helped me organize myself and build my confidence."
The Career Development Center offers nine instructor-led workshops, including "Strategic Career Management" and "Networking for Professional Development." Associates and team leaders can also request personalized group training workshops.
Alexa, a senior unit manager for Card, has had the Career Development Center experts speak to her team about developing your personal brand.
"The Career Development Center has not only contributed to my success but has also allowed me to bring along others in gaining really valuable tools," Alexa said. "They help us unlock our potential."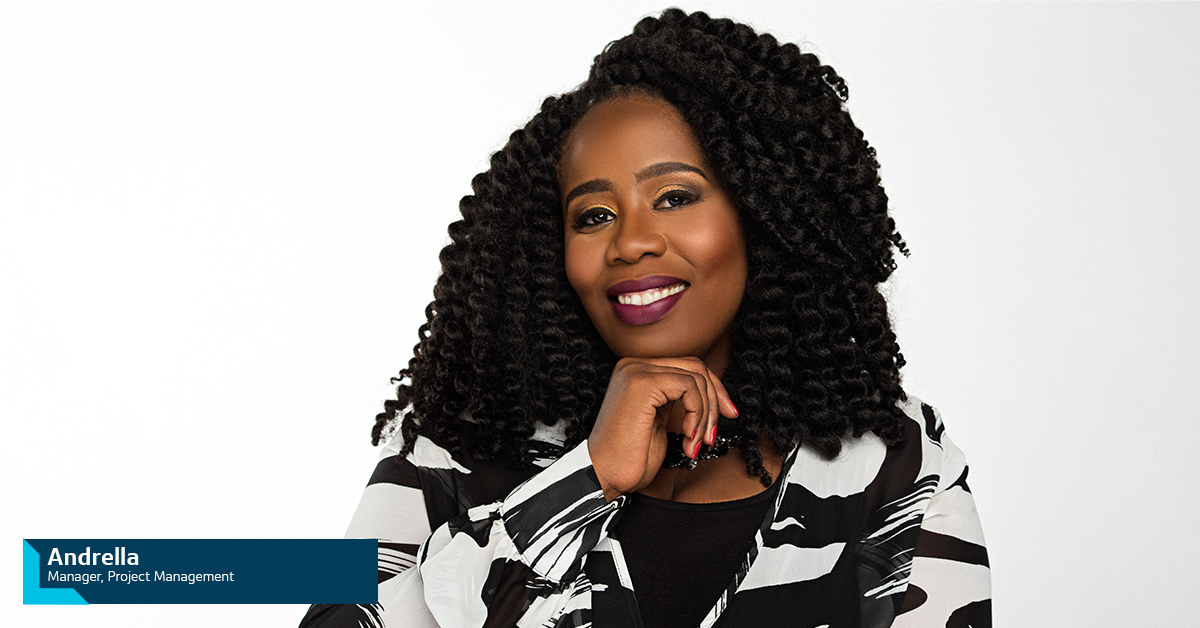 A toolkit for success
Whether Andrella is navigating a career move, needing a refresher on change management or wanting tips on improving her resiliency, she goes to the Career Development Center Toolkit.
The toolkit is a collection of self-paced resources—from quick articles to short videos to practical worksheets—to lead you through critical career topics. Subjects include creating a career development roadmap, leading change and aligning your aspirations.
"I'm in love with the toolkit. I'm obsessed with it," said Andrella, a project manager for Financial Services. "It gives me direction. All of the opportunities within the toolkit have created this well-rounded professional in me."
Alexa used the toolkit, along with assistance from a career consultant, to earn three promotions since joining Capital One in 2015. She uses a program within the toolkit that records her responses to interview questions, which she rewatches to identify how she can strengthen her answers.
"I have a career at Capital One I love because of the Career Development Center's tools available for me to leverage at any time," Alexa said. "The center has been a safe space for me to celebrate my successes and share my setbacks and hopes for the future state of my career."
Copyright © 2023 Opinions are those of the individual author. Statements are deemed accurate at the time of posting. Unless otherwise noted, Capital One is not affiliated with, or endorsed by, any company mentioned. All trademarks and intellectual property used or displayed are the property of their respective owners.