Chicago, Illinois
You'll be steps away from some of the best attractions, restaurants and scenery in Chicago while working from our dynamic office. The 22,000-square-foot space has everything to help you collaborate, thrive and embrace our future with hybrid work.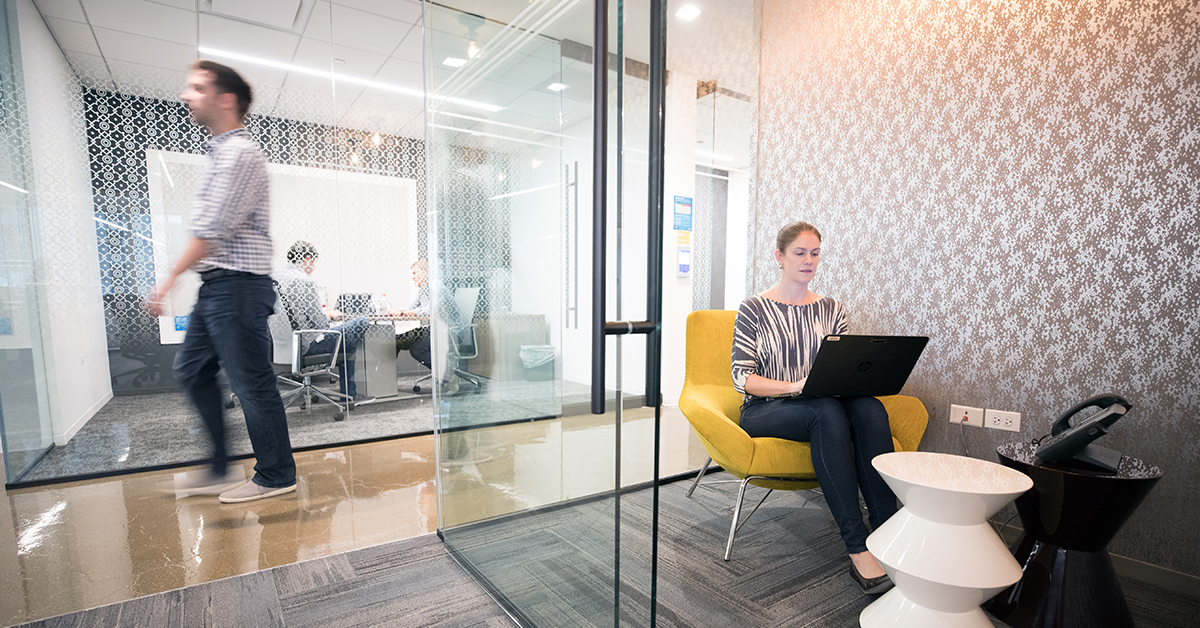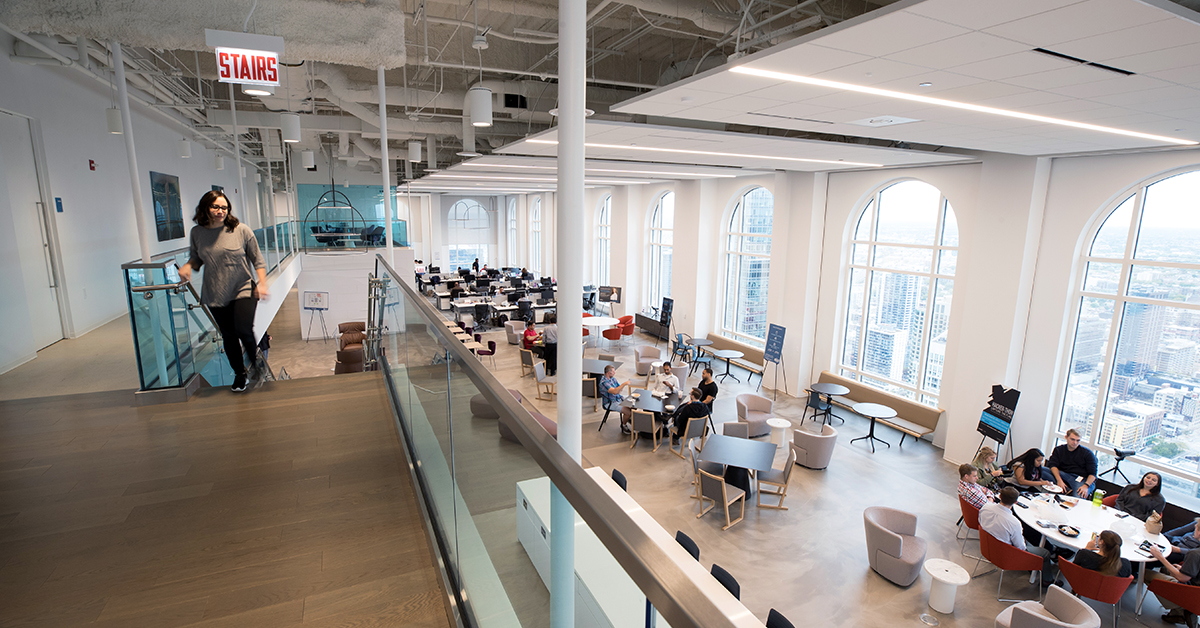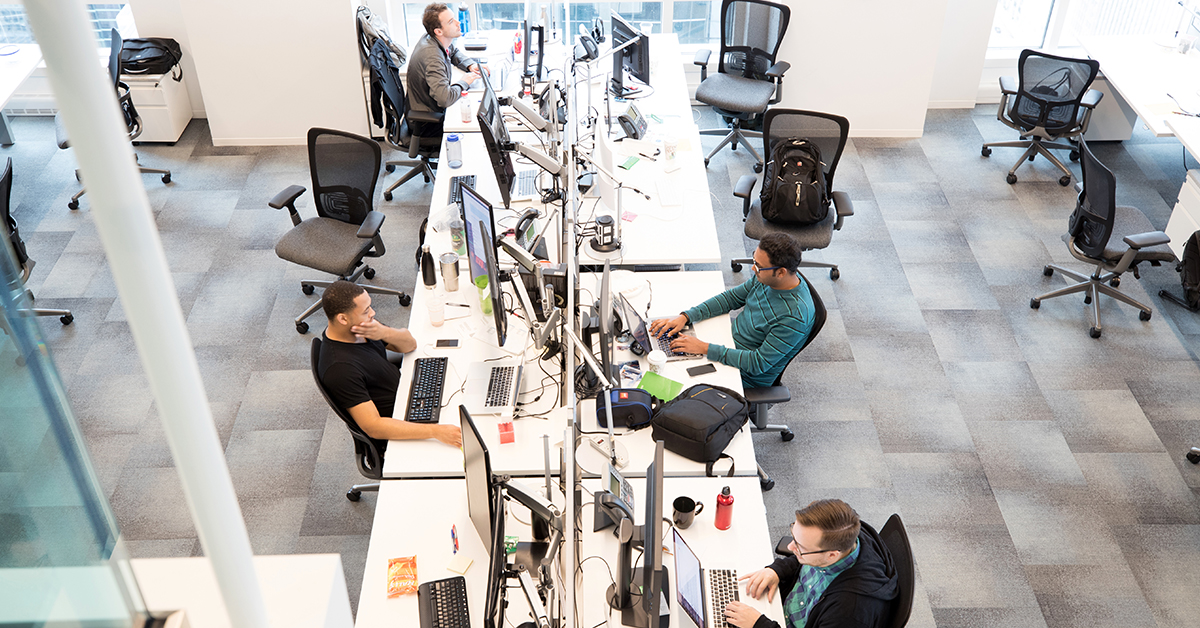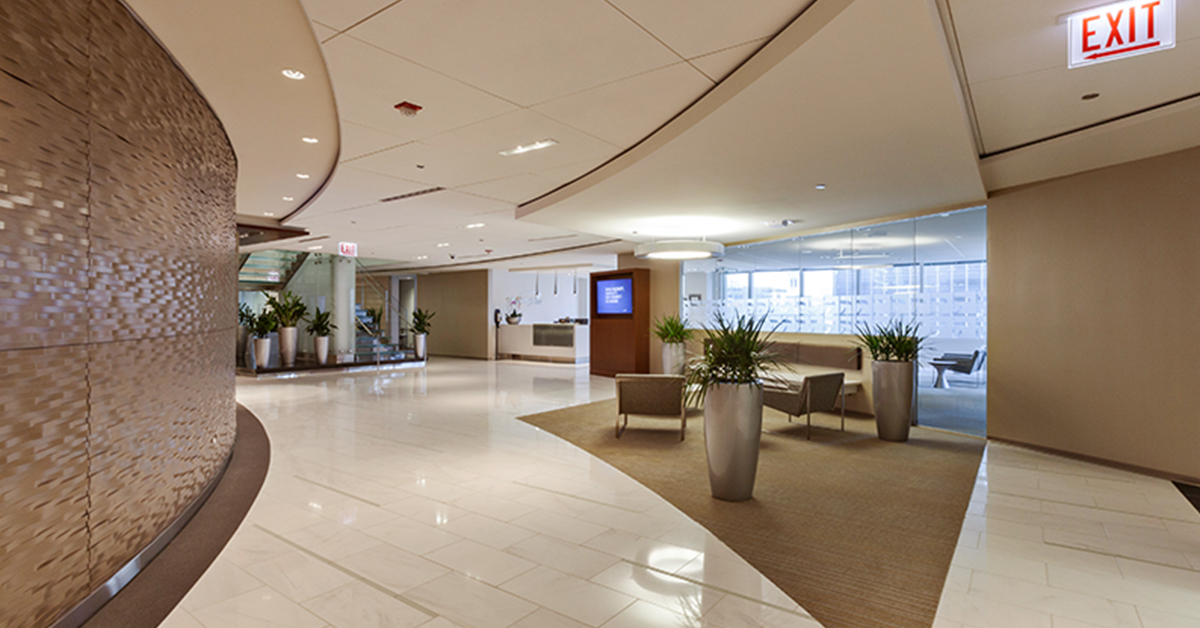 The office, on the 23rd floor of a high-rise in the Loop, was completed in 2017 with the idea of merging old industry with new technology. The location features an industrial design with pops of bright colors, modern fixtures and furniture.
Find an area that best fits your working needs. We have a selection of conference rooms, collaboration spaces and quiet areas to brainstorm with colleagues, meet over Zoom and complete projects.
Have lunch with colleagues in the kitchen or relax in the game room. There's even a library with bright pink walls, black accents and a chandelier.
The Chicago office has easy access to several train stops and buses.