Welcome to Capital One India
From our founding, Capital One has used tech and data to transform the financial industry. Today, our breakthroughs are making banking better for millions of people. Guided by this innovative spirit, we're going further than ever before with an even deeper expertise in tech, product design, advanced analytics, data science and Machine Learning.
We're all in. And we're all in on a talented associate community that's making it all possible.

Shape how tech and data can reimagine banking
At Capital One, tech and data is our heart and soul. Here, you'll use them to build products that are redefining an industry. It's a chance to lead fintech's next wave of change through the power of the cloud. And because we believe in using data for good, you'll put it to work in ways that'll help people improve their livelihoods.
Capital One has gone all-in on the AWS cloud to deliver best-in-class innovation and results for our customers. Every day, you can find our people designing big foundational platforms. Things like standardizing software delivery, advanced cyber defense and breakthrough customer solutions. That's life at Capital One.
See what we're up to
Snowflake User Entity Behavior Analysis (UEBA)

A real time and intelligent anomaly detection product, developed to protect non-public personal information (NPI) stored across Snowflake and sandbox environments. This product strengthened cyber detection, providing a real-time input into the CyberML platform and the Insider Threat Program (ITP).

Customer solutions using Machine Learning

Using Machine Learning and natural language processing, we've built a user centric product to analyze millions of anonymized customer call interactions. This helps us continually improve our processes, customer products and provide personalized support based on our customers' interactions.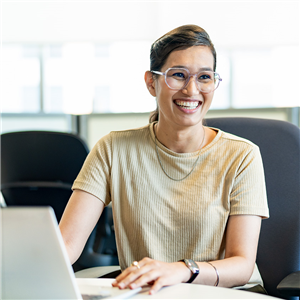 Machine Learning and data are central to how we build our products and services for customers. From mitigating fraud to delivering personalized customer experiences, we're using cutting-edge Machine Learning techniques to deliver intelligent solutions that benefit millions of people.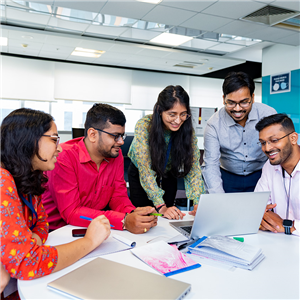 Life at Capital One is about more. It's about your growth and development. We help associates grow technical and professional skills in advanced analytics, industrial-scale product design, development and deployment, data science and Machine Learning. And, in a nurturing environment that values problem solving, creativity and innovative thinking.
Our India office is in Bangalore. It's home to teams spanning tech, data science, business analysis, design and other product development teams across Financial Services, Enterprise Risk Management and Machine Learning. Capital One India leads with a best-in-class Corporate Social Responsibility program. It all comes together with an enduring commitment to diversity, inclusion and belonging.
Capital One India
Capital One India

Capital One Services India Pvt. Ltd., Ascendas ITPB SEZ, 3rd Floor Voyager Building, ITPL, Bangalore – 560066