Working Together in Tech: Collaboration in action
Capital One associates created a custom platform that powers experimentation and personalization within owned digital channels and applications. Learn how our tech, data science and product teams collaborate and use advanced data and machine learning technologies to solve real problems that impact our customers' experiences.
Swapnil Shinde is a data and machine learning engineer with a background managing complex multi-petabytes scale of data and advanced machine learning systems focused on cross-platform audience and media measurements from the advertising industry. His work is driven by a passion for working at the intersection of data and machine learning to solve complex problems at scale.
Shahed Sorower is a data scientist with over 10 years of experience developing machine learning algorithms, end-to-end solutions development and deployment in production. A passion for building next generation AI driven solutions for finance applications—one of the most critical necessities of everyday life—drives his work.
If you've ever felt stressed about money, you're not alone—after all, money affects every single area of life. With so much information available, it can be difficult to even find reliable resources to help you gain the clarity you need to take positive financial actions. At Capital One, we believe that you should have a healthy relationship with your money—so you can live life on your own terms. Through programs like the new Money & Life Program, we're helping people develop healthier relationships with money through 1:1 mentoring, workshops and self-guided exercises. We're also continuously pushing the boundaries of financial services to reimagine the banking and financial planning experience to meet the unique needs of our millions of digitally engaged customers.
Solving complex problems at scale with data and machine learning
For Shahed, Capital One's mission to Change Banking for Good has real-life implications in his day-to-day work. Shahed leads a team that leverages the full potential of data science to understand customers' needs and help guide them to achieve their goals. At the same time, they ensure an excellent customer experience and develop data-driven approaches that present customers with opportunities to help protect them. The team's work on an experimentation and personalization platform is where work and personal fulfilment meet for Shahed.
"My personal passion is to leverage my data science skills to impact and improve lives," Shahed said. "This project gave me an opportunity to do exactly that: help people by suggesting better financial solutions while safeguarding them against risk."
Machine learning is a quickly evolving field with many exciting opportunities to work on. Realtime, optimal and responsible decisioning is at the core of Capital One's personalization platform. Learnings and insights lead to data-driven decisioning at Capital One and directly affect our customer's financial well being. "This makes our personalization platform a perfect place to use data science and machine learning skills for a meaningful purpose," Swapnil said.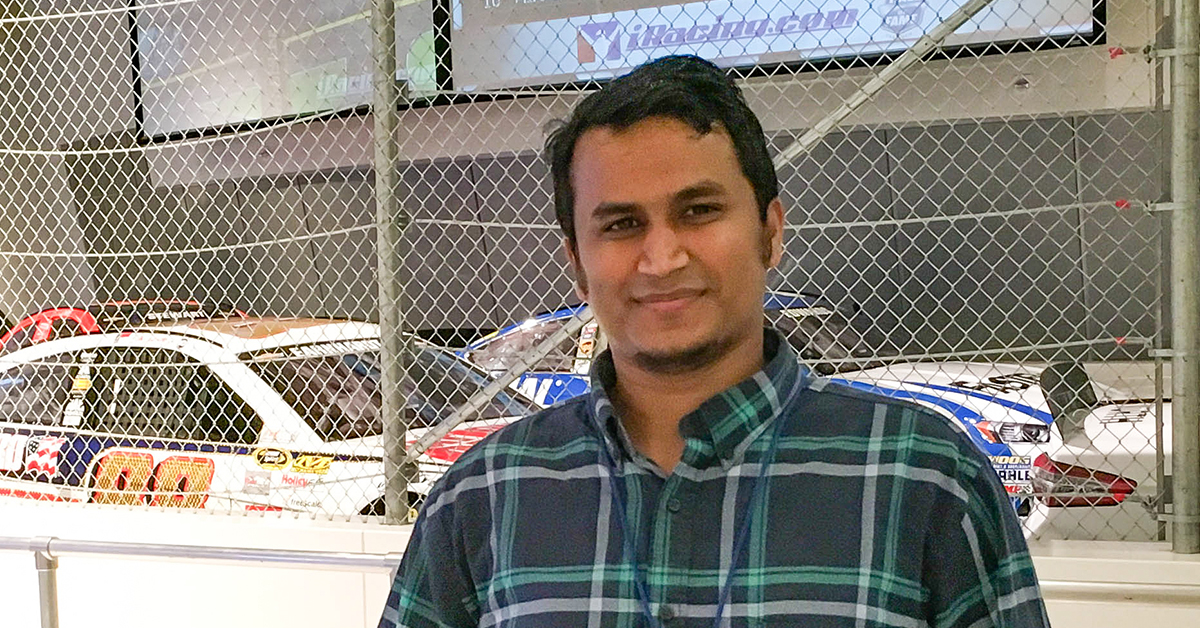 Matching personalization with real-time data decisioning
At the heart of the personalization platform is helping customers develop healthier relationships with money by simplifying and increasing the accessibility of financial resources they need, when they need it. The system creates personalized experiences for Capital One customers based on their unique needs and solves customers' challenges faster. The personalization tool works to meet customers where they are and solve their problems, in real time, using all of the data we have available. The goal is to figure out which experiences (servicing, marketing, feed, etc.) are most relevant, timely and impactful for a customer to see at any point in time.
These recommendation engines directly impact customer experience on our digital platforms, which helps them be well informed and take quick actions, as well as explore new products and services. "Building real-time systems to understand the state of a customer and their intentions is a critical problem at the core of personalization," said Shahed, "Data and machine learning play a very important role in addressing these problems which constantly challenges me to do better."
"Real time decisioning needs low latency data stores, streaming data processing for feature extraction and model inferences. Due to the iterative nature of machine learning system evolution, synchrony between online and offline systems is very critical. Real Time feedback collection and augmenting it with delayed disjoint data signals helps to complete the picture of customer journey and experience over time," said Swapnil. "Adoption of open source & cloud data and machine learning technologies, distributed systems, low latency designs, hardware accelerators helps us to constantly push our engineering boundaries."
Swapnil, who leads one of Capital One's Machine Learning Engineering teams and works on the personalization platform, feels it's a rare opportunity in the financial industry to work with advanced data and machine learning technologies to solve real problems that impact the users' experience at scale.
Scaling experimentation for data-driven culture
Online controlled experimentation has been a gold standard for data-driven decisioning for many decades. These experiments help us to make product and system level decisions that directly impact customer experiences. "Capital One believes in data-driven decisioning and our experimentation platform strives to make this a core value of our culture," said Swapnil. "Building a simple, accurate and scalable experimentation platform at an enterprise level is an engineering challenge itself."
"Accurate causal learnings and insights from experiments directly impacts customer-facing as well as internal systems. Complete and accurate data processing, statistical analysis and guiding business decisions are critical problems to solve," shares Shahed.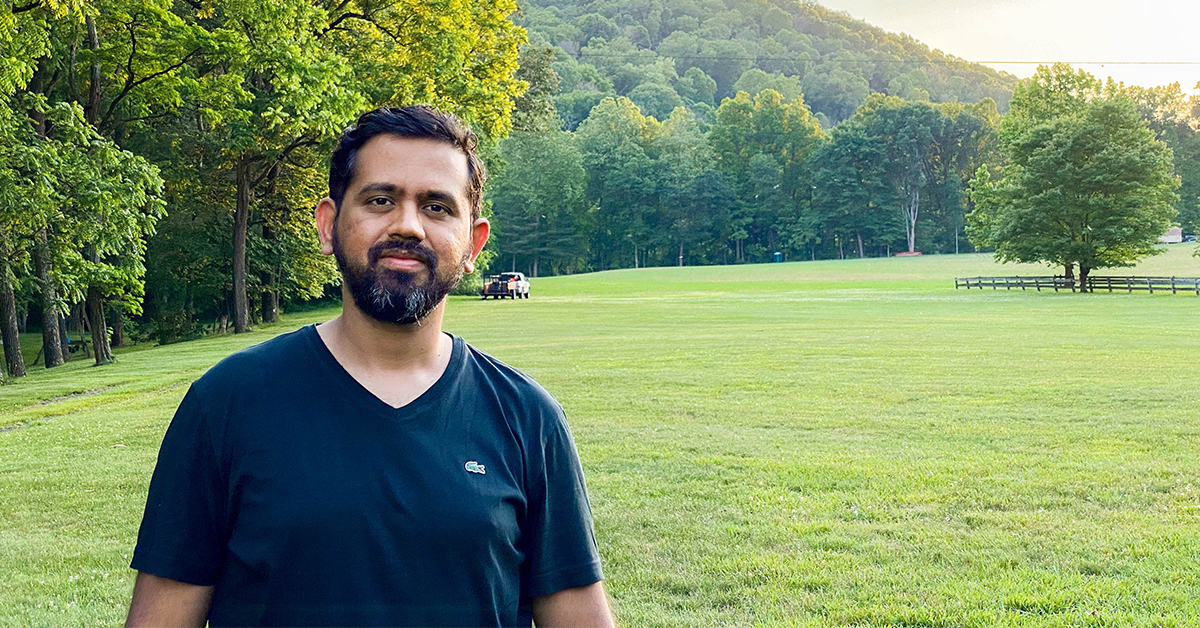 Collaboration as a key driver of success
Unique perspectives drive innovation, and our personalization platform benefits from the intersection of different viewpoints from multiple teams and stakeholders. The platform spanned tech, data science and product teams who worked closely together to define the problem space and construct a roadmap to improve the platform faster and iteratively. All teams brought unique skills to find optimal solutions—within the constraints of time and resources—while aligning everyone to the desired goal.
"All teams across tech, product and data science bring overlapping skills in data and machine learning, which helps to blur the boundaries and avoid working in silos," shares Swapnil.
The Product team helps to define a coherent vision for our platform. They provide valuable insights into experimentation & personalization needs—connecting the team with customer experiences and key performance indicators (KPIs) in the financial tech industries. They play an important role in developing the roadmap for data-driven testing (experimentation) and recommend systems (personalization) in collaboration with tech and data science teams.
Tech and Data Science work together to devise a practical and efficient system design, as well as algorithms to avoid many common pitfalls within the machine learning engineering space.
"The data science team researched state-of-the-art statistical and machine learning optimization algorithms to design a solution," Shahed said. "The tech team executed this vision and proposed solutions to design an end to end scalable architecture, efficient data and machine learning systems."
"Machine learning engineering is a rapidly evolving space with many unknown areas," Swapnil shared. "My areas of focus include overlapping experimentation at scale, statistical engines, experiment insights, multi-channel recommendation engines and analytics."
The teams also probed, challenged and supported one another in ensuring the work met the bar for highest quality innovation and delivery. "Having different perspectives helped us identify and resolve issues early in the development stage, often forcing us to go back to the drawing board, pushing the boundaries of innovation and using case coverages and solution implementation. We are confident that the upcoming solution will ensure the best customer experience," said Shahed.
The new face of next generation Capital One
Scalable experimentation platforms with reusable metric computation and advanced causal learning enables confident product decisions which is at the core of any data-driven organization. Enabling accurate experiment design, safe overlapping experiments and deep statistical insights fosters experimentation culture. Swapnil said that this is an excellent engineering, statistical and product challenge.
"We have engineered an efficient platform that involves invaluable contributions from engineers, product and statisticians. There is always more to do with experimentation and the personalization platform is working hard towards adoption of experimentation in every part of the digital banking domain," shares Swapnil.
Building a real-time and time-sensitive-appropriate personalization platform is a complex problem. Understanding customer state and their intentions is at the core of personalization. At Capital One, customers engage with our digital channels with varied financial tasks and needs. We strive to enhance customer experience by optimizing content which can be personalized messages, tasks/actions to keep them on track and well informed, feed, images, products/offers and many more.
"We've developed a method for individual-level personalization. Customers are more likely to see personalized content that is very closely applicable to their own situations at a given time," shares Shahed.
The personalization platform empowers associates to make data-driven decisions confidently and enhance personalized digital experience while safeguarding financial well being of our customers. The team's work models the company's mission to change banking for good by improving the customer experience and relationship with money by helping to suggest better financial solutions while safeguarding them against risk.
"Data and machine learning is the new face of next generation Capital One," shared both Shahed and Swapnil.
Copyright © 2023 Opinions are those of the individual author. Statements are deemed accurate at the time of posting. Unless otherwise noted, Capital One is not affiliated with, or endorsed by, any company mentioned. All trademarks and intellectual property used or displayed are the property of their respective owners.