Ahead of the curve: Working with an innovative tech stack
How does working with the latest tech stack help you learn and innovate? What tools do you use, and which do you want to learn? What do career growth opportunities for women in tech look like? For Usha, a career in computer science—and a passion for tech—allows her to innovate in her job, and give back to the next generation of coders.
Cutting-edge technology to stay ahead of the curve
"In terms of the tech stack, Capital One is definitely ahead," Usha shares. "There's just so much. There's a lot of projects on big data, real-time streaming, data analytics, machine learning and AI, and there's innovation everywhere here. Capital One is a leader in technology."
Where does Usha see innovation at work? "Capital One is one of the first banks that decided to move to the Amazon Web Services (AWS) Cloud, and it's paying off right now since there's no need to invest heavily in managing data centers and servers. With AWS, we can quickly spin up a database or any resources in minutes and scale it based on need."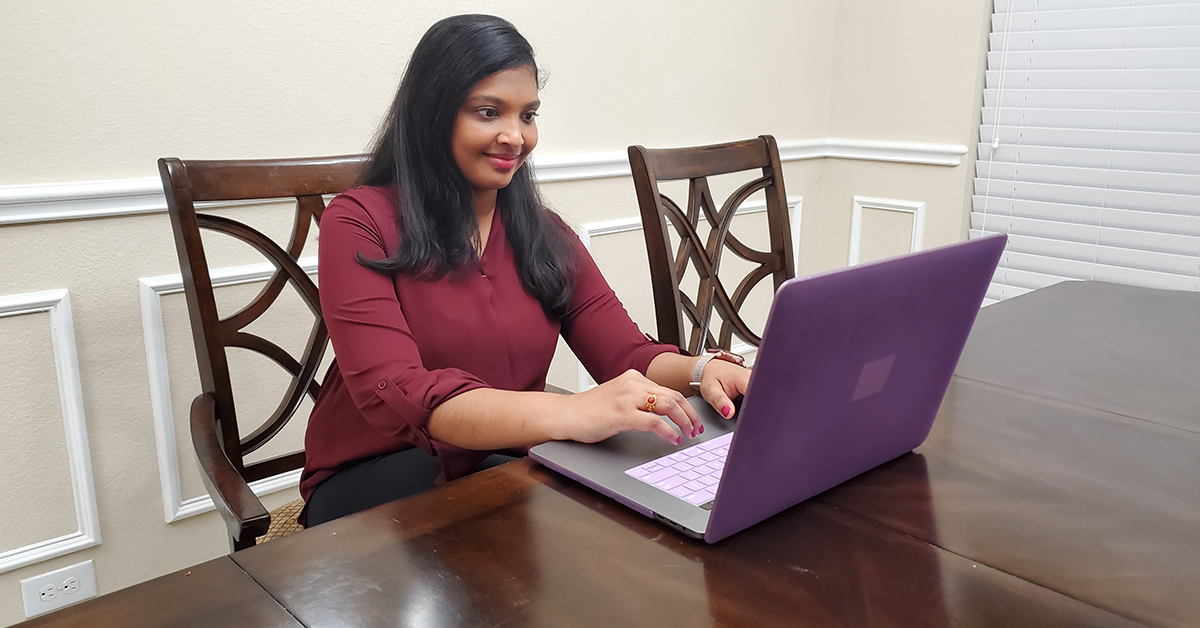 In her role as a Senior Data Engineer, Usha works with big data on a daily basis, including customer, vendor and internal data. She doesn't interact with customers directly, but she works on the back-end process for loan servicing to ensure customers get the right loan to meet their unique needs. "I work with large amounts of data and I find the best possible ways to transform it," she says. "I get to work with designing and building applications for solving problems. I like the technology aspect of working with all that data. And I'm amazed by the results and the performance and speed. You can load millions of records in minutes." The main technology stack she currently uses are Python, Scala, Spark, Streaming and Java.
The in-house application she built helps combine large amounts of data from different systems. "It has the capabilities to combine data from different sources, like Oracle or AWS, and apply business logic/transformations needed," says Usha. "You can choose to load these results in any target database of your choice (Sql Server, Oracle, AWS). The product allows you to customize where you want the data from and specify what kind of data you need and also performance tune it accordingly."
Usha knows her work has big implications. "We have data pipelines setup for different consumption needs," she shares. "If there's one small mistake, or if something doesn't run, it would have a huge business impact." Usha works through failure scenarios, so that the applications can be reliable.
Usha uses advanced technology to solve real problems using automation. "There was a legacy application project that I worked on," she shares. "We worked on modernizing it using big data and Spark, and utilizing all the faster processing and computations. You have the freedom to build something new and you grow in your technology field."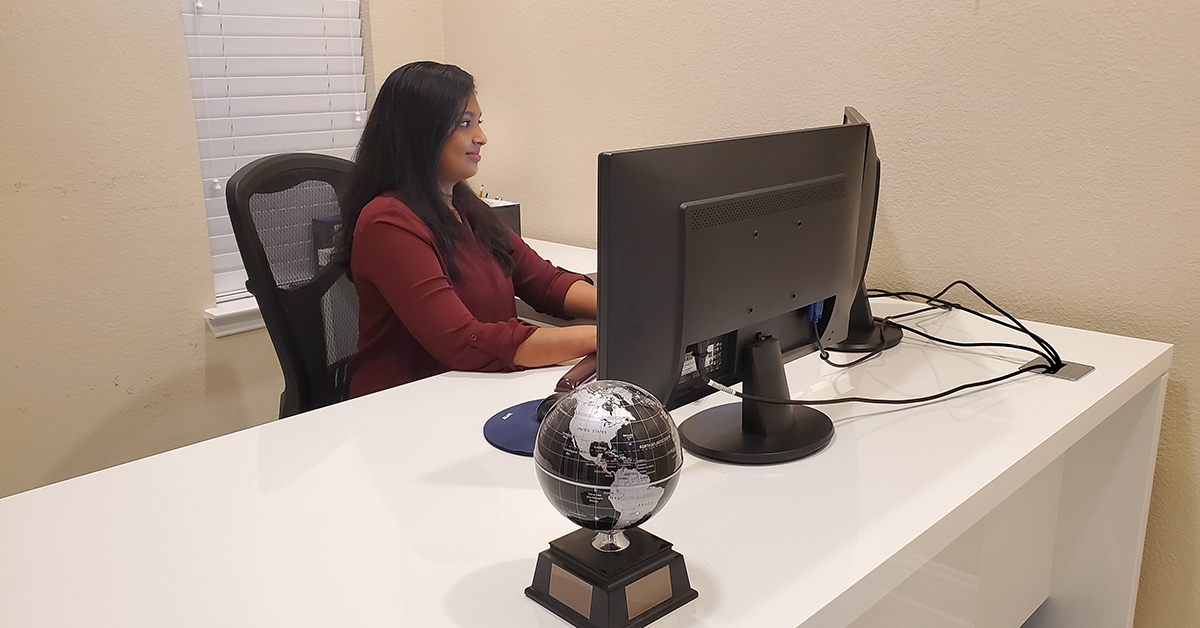 Career growth—and inspiration—for women in tech
Usha embraces learning and growth in the tech space. "We have a lot of learning opportunities where time is carved out for virtual learning sessions, such as hands-on lunch and learns, business case studies, reusable technology showcases and external speakers," she says. To advance her skills, she's taking AWS training and Machine Learning. "I wanted to take AWS training and Machine Learning to just further advance in it. Capital One gives you the freedom to learn and grow, and that support is important."
For Usha, events specifically for women in tech inspire her. "We have events for women in tech, and presentations almost every week." Attending these helps her see career growth potential from others in the field.
Usha knows that being a woman in tech can come with obstacles, such as a lack of female role models in the industry. "Being a woman in technology comes with challenges," she shares. "At Capital One, I feel like I fit in, in terms of having the support to be a successful technologist. The Women in Tech group empowers women and helps us succeed with inspiring talks from senior leaders and coaching to learn the best ways to motivate and handle difficult situations."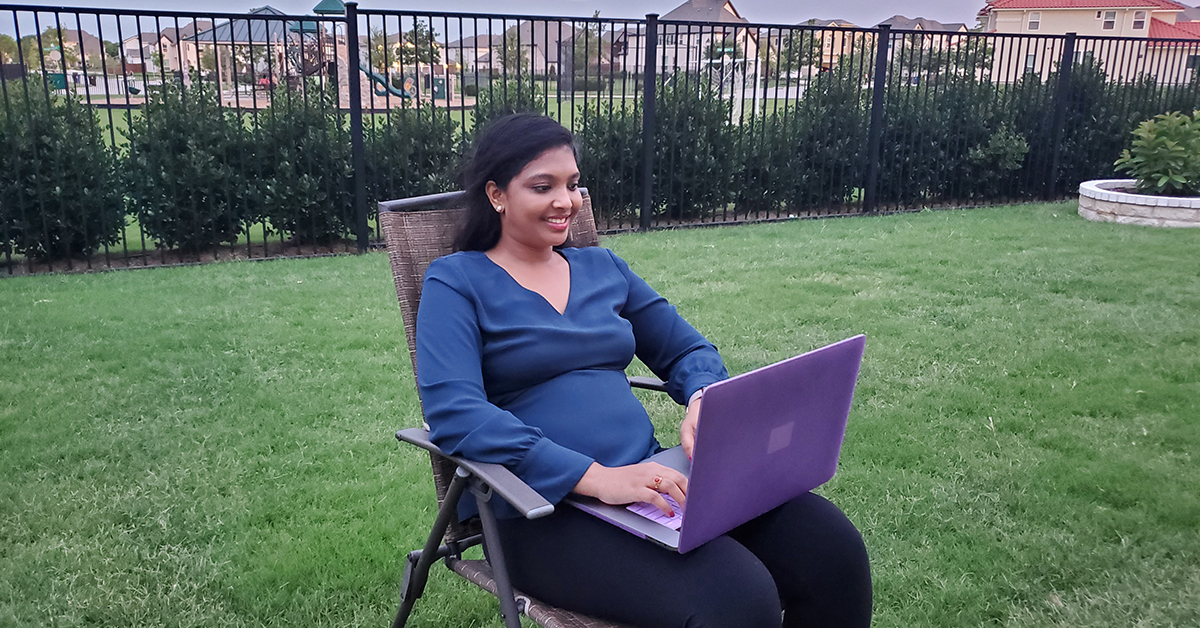 Supporting women coders (of all ages!)
Usha has grown from her early days starting out in the tech space. "I started in computer science back when I was in high school," she shares. "I was the only girl in my classroom." She knows that for some girls, the male-dominated field can be intimidating. "A lot of my friends were scared to be in this field."
Usha wants to inspire more girls to pursue a tech career without feeling discouraged. "Just having them take on this challenge at an earlier age helps them realize that they can do this, like I can," she shares. "It just removes that barrier and it allows them to see that hopefully one day they could be working at Capital One."
She participated in an event in the Plano, Texas office called Daughters in Tech, where Capital One associates attended with their daughters. "I taught them the basics of Python," she shares. "They started learning how to code and we made it fun. We had a lot of activities, like 3D printing, to get them excited about technology."
Since joining Capital One in 2018, Usha has gotten to use the latest technology, grow her skills, and impact future women in tech. "I'm grateful to be working here," she reflects. "Capital One really cares about you and helps you grow."
Be sure to check out the Technology Explorers page to learn more about the available opportunities and how you too can help drive innovation.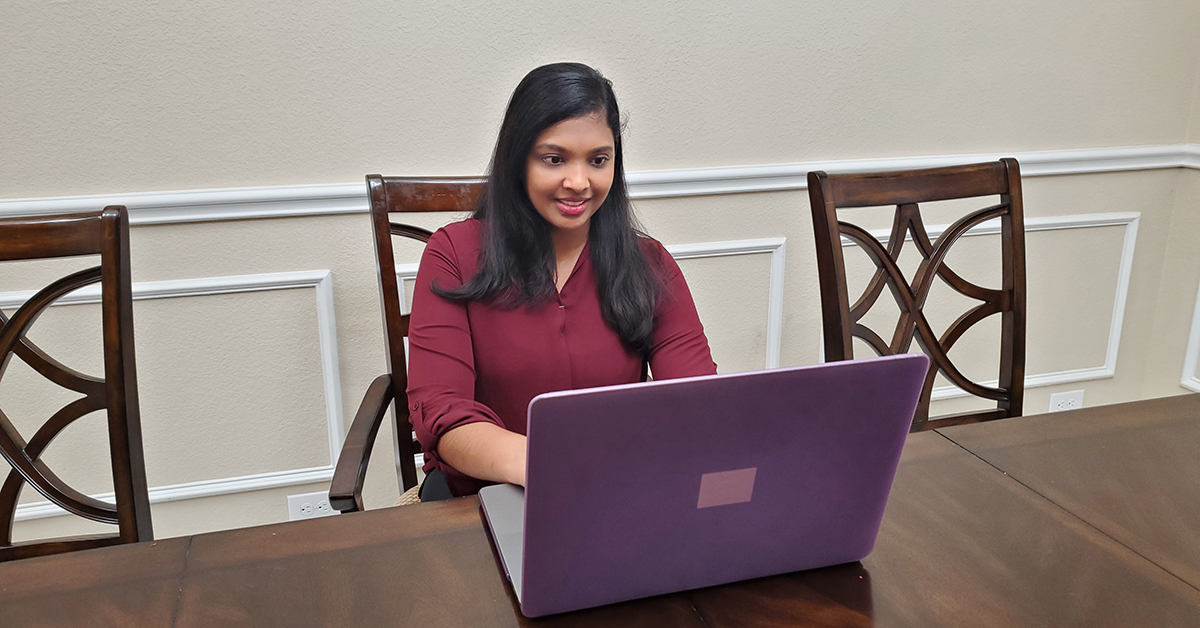 Copyright © 2023
Opinions are those of the individual author. Statements are deemed accurate at the time of posting. Unless otherwise noted, Capital One is not affiliated with, or endorsed by, any company mentioned. All trademarks and intellectual property used or displayed are the property of their respective owners.