5 resources at Capital One you should know about
Capital One's mission to change banking for good starts with an investment in our associates. Whether you're considering further education or want to prioritize your mental health and wellbeing, we provide a wealth of resources to help you reach your goals in and out of the office.
Resource to know #1: Tuition Assistance
Associates are hungry for growth, and Capital One takes pride in helping them achieve their goals. We provide all full-time and part-time associates up to $5,250 per year in tuition coverage. Associates can choose to receive the tuition cost up-front, meaning there are little to no out-of-pocket costs. Associates can use these benefits for undergraduate and graduate degrees, as well as continuing education opportunities.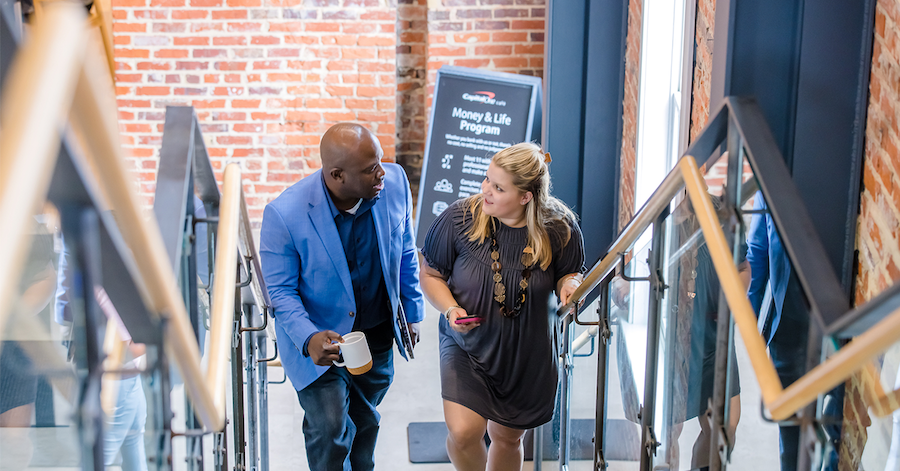 Resource to know #2: Total wellbeing
Our comprehensive health care benefits mean you can care for yourself and your family beyond a simple doctor's checkup. We have multiple low or no-cost options for virtual or in-person mental health care so associates can prioritize their emotional wellbeing. Our plan covers virtual and in-person counseling sessions to help associates work on their mental health. Additionally, associates can get behavioral counseling at on-site health centers on certain Capital One campuses.
Associates can make family planning a priority with coverage for fertility and adoption expenses, as well as generous parental leave. Additional benefits include gender-affirming care, caretaking resources, a well-being hub with new monthly content and inclusive, free one-on-one financial planning services covering everything from help with budgeting and savings to legacy and wealth building.
Business Resource Groups (BRGs) are a great place to start your whole-self wellness journey. Join CapAbilities to learn more about mental health, Out Front for a welcoming LGBTQ+ community or &family for information on benefits for parents and caregivers.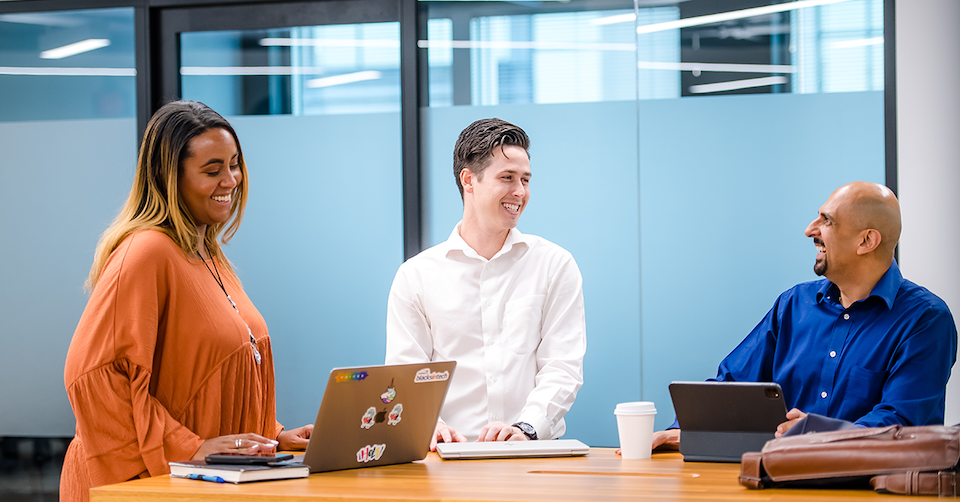 Resource to know #3: Career Development Center
Carving your own career path can be confusing. That's why we provide the Career Development Center free for all associates. The center provides support for Capital One associates to achieve their career goals. Get connected with qualified career coaches to hone in on your career roadmap and enroll in workshops and classes to help you learn skills like resume writing or interviewing.
Resource to know #4: Tech education and certification
We provide the tools for associates to learn more about emerging technologies and grow into new roles. Capital One's Tech College is a free resource for any associate looking to develop their skills in tech, regardless of career. Tech College graduates have earned certifications in Amazon Web Services coding languages, the cloud and much more. Additionally, Tech College helps to sponsor long-form training programs, including the One's Machine Learning Engineering Training Program. During the program, associates learn about Capital One's machine learning initiatives and develop the skills to work in Machine Learning and AI.
Resource to know #5: Volunteer opportunities
Getting involved and giving back to the community is a key part of Capital One's mission. Through our Pro Bono program, associates use their skills to help local nonprofits and small businesses reach the next level. In addition, associates can participate in friendly volunteer competitions, virtual outreach efforts or Green Teams, where associates pave the way for sustainable solutions on Capital One campuses.
The robust networks of our BRGs are also a great place to plug in and get involved. The teams that lead and produce the BRGs' impactful work are made up entirely of volunteers who are passionate about creating a welcoming, inclusive space for all. Put your communications skills to work by helping to create a BRG's newsletter, explore your passion for event planning by helping to bring one of the many speaking engagements to life or sharpen your financial skills by assisting with budgeting and planning.
Copyright © 2023 Opinions are those of the individual author. Statements are deemed accurate at the time of posting. Unless otherwise noted, Capital One is not affiliated with, or endorsed by, any company mentioned. All trademarks and intellectual property used or displayed are the property of their respective owners.