How Capital One's culture helps working parents
Our associates work in a caring place with wide-ranging benefits to help them and their families, along with colleagues who provide empathy and encouragement to bring their whole selves to work.
The support for our associates has routinely earned recognition as one of Seramount's (formerly Working Mother Media) "100 Best Companies" for working moms and "Best Companies for Dads." The designation from Seramount highlights a select group of companies that offer their associates parental leave regardless of gender, flexibility in the transition back to work after leave and childcare options that cover a variety of situations families encounter.
Companies on the list were invited to share their working mom and dad of the year—associates who demonstrate a commitment to work, family and community. Learn about Capital One's working mom and dad who use Capital One benefits to find success at work and home.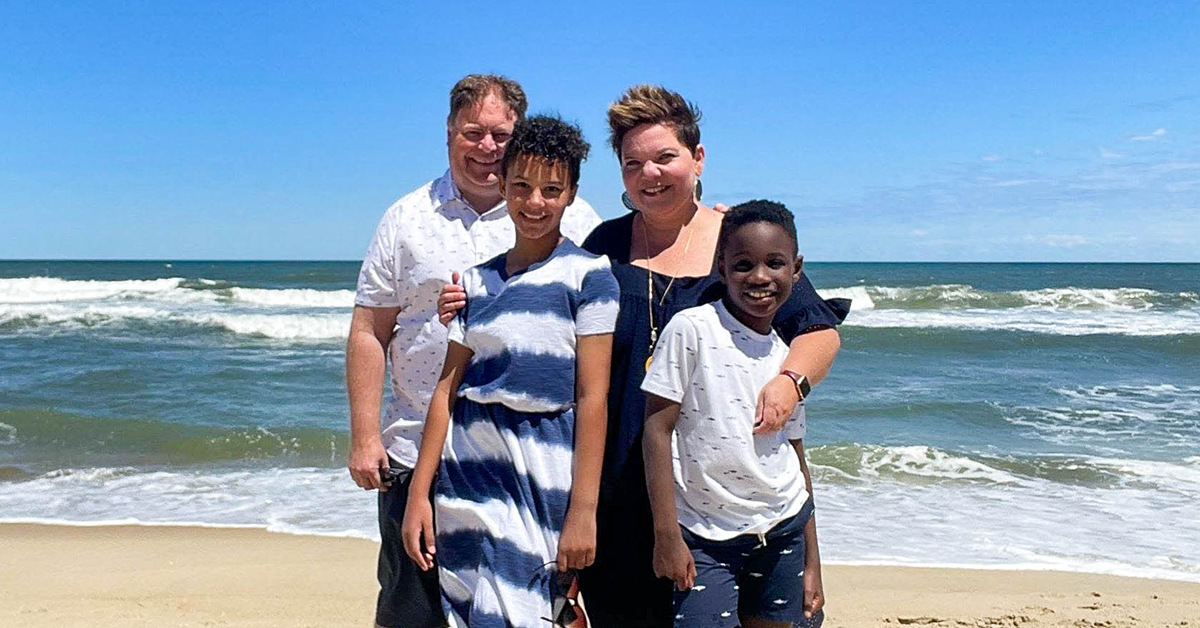 Working Mom: Be vulnerable and communicate
Susan has become a "no" person.
In the midst of the pandemic, Susan was leading a high-profile project for her team, caring for her mother and homeschooling her 10-year-old daughter, Destiny, and 7-year-old son, Gabe. Fatigue began to set in late in the fall.
"My gusto was gone," said Susan, a Director of Software Engineering for the Card Tech team. "I couldn't do it all at the level I was normally capable of achieving. I couldn't get enough focus time to meet the bar I set for myself. It was all too much and something had to give."
After consulting with her mentor, Susan had a conversation with her manager to temporarily change her role on some of her projects so she could focus more on her family. She worked behind the scenes rather than leading meetings and acting as the point person for all questions related to the project. Susan modified her hours so she could work around teaching school. She attended meetings with her camera off and labeled certain family events on her calendar as non-negotiables to reschedule.
"Capital One encouraged me every step of the way to be fully present for my kids and my family during unprecedented times," Susan said. "I felt very safe in saying, "I just can't right now.' I'm grateful to work for a company that wanted me to put my work-life boundaries first and still have a successful career."
With Capital One and her manager backing her decision, Susan ensured her mentees and team felt the same support for their mental health. She encouraged them to ask for help and take time off. She had team lunches to discuss coping during the pandemic and opened up about her struggles balancing work and family responsibilities.
"I'm just a representative member of a large community of women who are doing the same thing I'm doing every day," Susan said. "We're finding what works best for us to be exceptional at work and home. Sometimes that means saying 'no' to manage our mental health. Now I feel more balanced between being a mom and maintaining an amazing career at Capital One."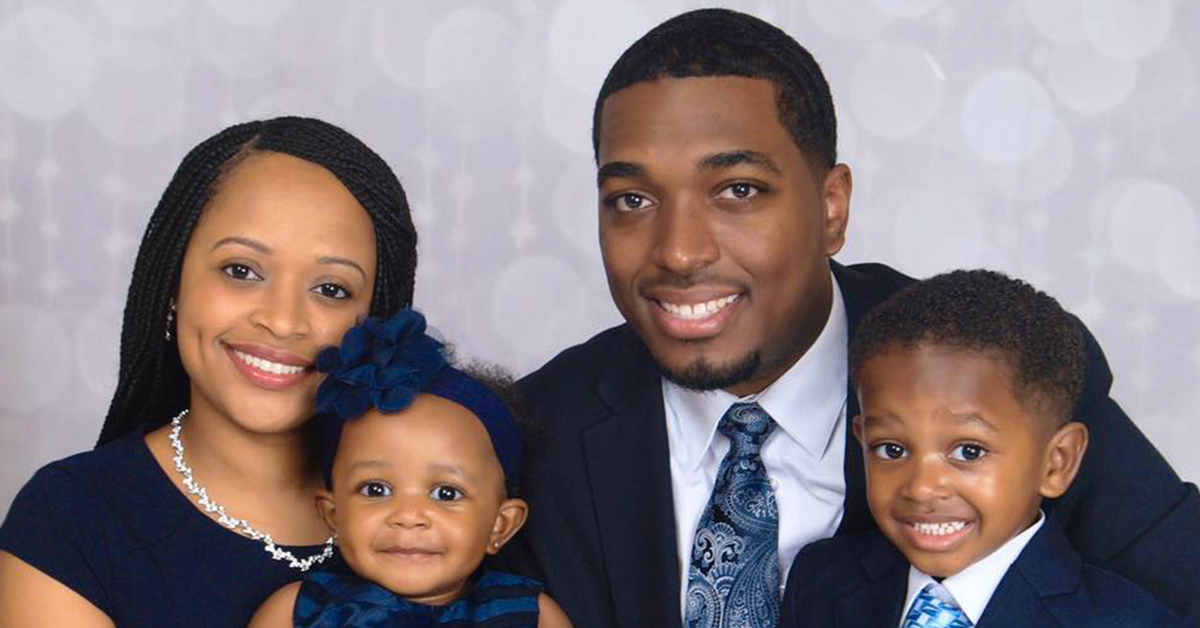 Working Dad: Celebrate your family
The summer brought about new parenting challenges for Emmanuel and his wife, Shanay. Their two children, 8-year-old Emmanuel and 6-year-old Sydney, were done with virtual schooling but had no summer camps—most were canceled or booked—to occupy their time.
Emmanuel had to get creative. He created "Daddy Day Camp" to prevent his kids from sitting at home the entire summer while he and his wife worked. Every Wednesday for eight weeks, the family went on an adventure in Dallas. They rode thrill rides at Six Flags, fed giraffes at the Dallas Zoo and explored the Perot Museum of Nature and Science.
"My children had been extremely patient and resourceful with entertaining themselves while mommy and daddy worked," said Emmanuel, Senior Operations Department Manager for Auto Navigator. "Daddy Day Camp allowed us to create memories together that made them feel prioritized."
Daddy Day Camp worked through careful planning and with Capital One's paid time off benefits, Emmanuel was able to bring this program to life. When he realized summer camp wouldn't be an option for his kids, Emmanuel asked his manager if he could take Wednesdays off over the summer to spend time with his family. His manager quickly approved the request, seeking to support Emmanuel in his quest to find meaningful work-life balance.
Emmanuel found that dedicating a day to his kids each week helped him to bring his whole self to work. He didn't feel guilty about leaving them to their own devices as he worked full-time. And in turn, when it came time for Daddy Day Camp, Emmanuel enjoyed the day without thinking about his to-do list or checking his email.
"I've always been transparent and vulnerable about what's going on in my life," Emmanuel said. "My manager could see that I would be a better worker if I had some dedicated time to my kids."
Emmanuel has done his best to create a culture of honesty, patience and empathy among his team. He's quick to smile as children interrupt virtual meetings and always encourages his associates to take time for their families and themselves. Emmanuel receives the same encouragement to bring his authentic self to work from his manager and leaders across the enterprise.
"At Capital One, people truly lead with understanding," he said. "People care about me and my family's well-being. I never expected my job to celebrate my family and me in such a way. It's amazing."
Putting parents first
We understand that a family member's responsibility is never over.
At Capital One, our associates find a supportive place with benefits to help them and their families, along with colleagues who provide them empathy and encouragement to bring their whole selves to work.
Copyright © 2023 Opinions are those of the individual author. Statements are deemed accurate at the time of posting. Unless otherwise noted, Capital One is not affiliated with, or endorsed by, any company mentioned. All trademarks and intellectual property used or displayed are the property of their respective owners.