Imaginative ways our associates give back
In his three years working at Capital One, Paul has come to think of the enterprise as a place where associates look to the interests of others before their own.
Paul embodied that spirit of doing the right thing in the winter of 2021-22 by purchasing enough backpacks, mittens, hats and coats for approximately 150 Afghan refugees who resettled in Virginia. He bought the materials through gift cards he earned by referring new hires to Capital One and distributed the items as part of an initiative within his church.
"Serving others is a critical value of mine that flows from my personal faith," Paul said. "One of the things I love most about Capital One is that I see that same earnest desire to support others exhibited every day by my coworkers, and that brings me immeasurable joy."
Paul is one of the many associates who fuel Capital One's Impact Initiative, our commitment to create a world where everyone has an equal opportunity to prosper. Learn how more of our associates boost their communities by creatively giving back.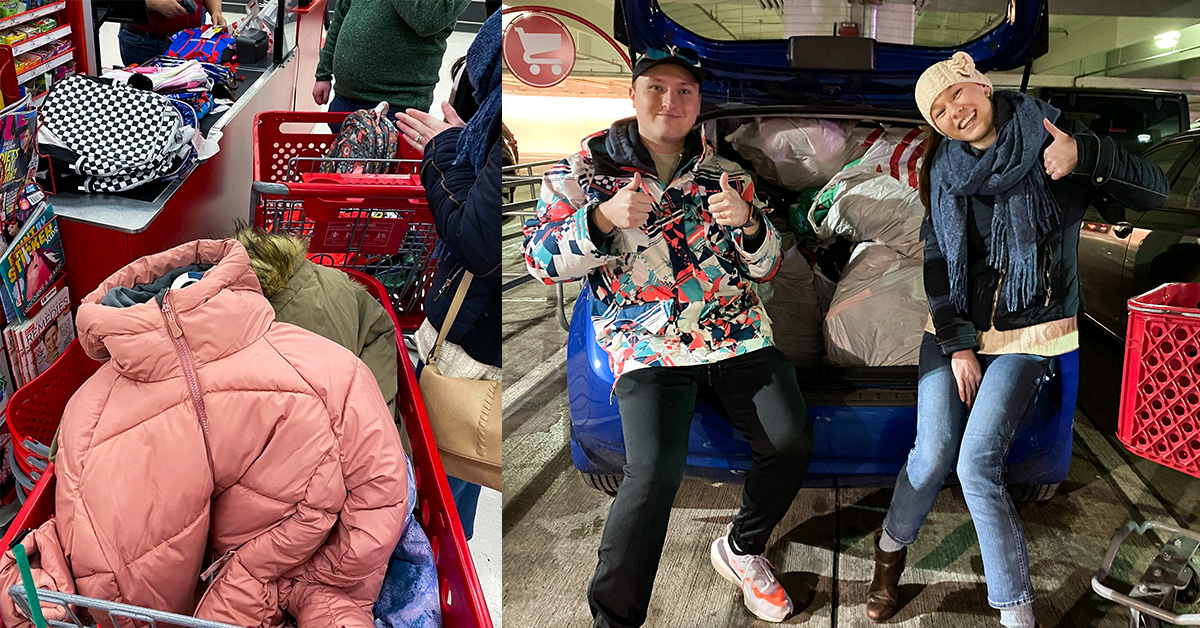 Paul and his wife, Lily, shop for supplies to donate to Afghan refugees.
Building community in a remote world
Even in the change to remote work, Customer Care associates found a way to keep volunteering.
Associates sent handwritten cards and gift bags to families in crisis and children battling cancer. Others volunteered at food banks and Habitat for Humanity home builds. They even helped grant a child's last wish to meet NFL quarterback Russell Wilson.
The volunteer work is what attracted Stephanie, a vendor outreach operations coordinator for Card, to join Capital One in 2021.
"Finding a company whose values align with my own was essential to my job search, and every day spent working at Capital One has confirmed that I've found what I was looking for," she said. "I am proud to say I work for a company that places humanity and community at the center of everything we do."
Read more about Customer Care's volunteering efforts.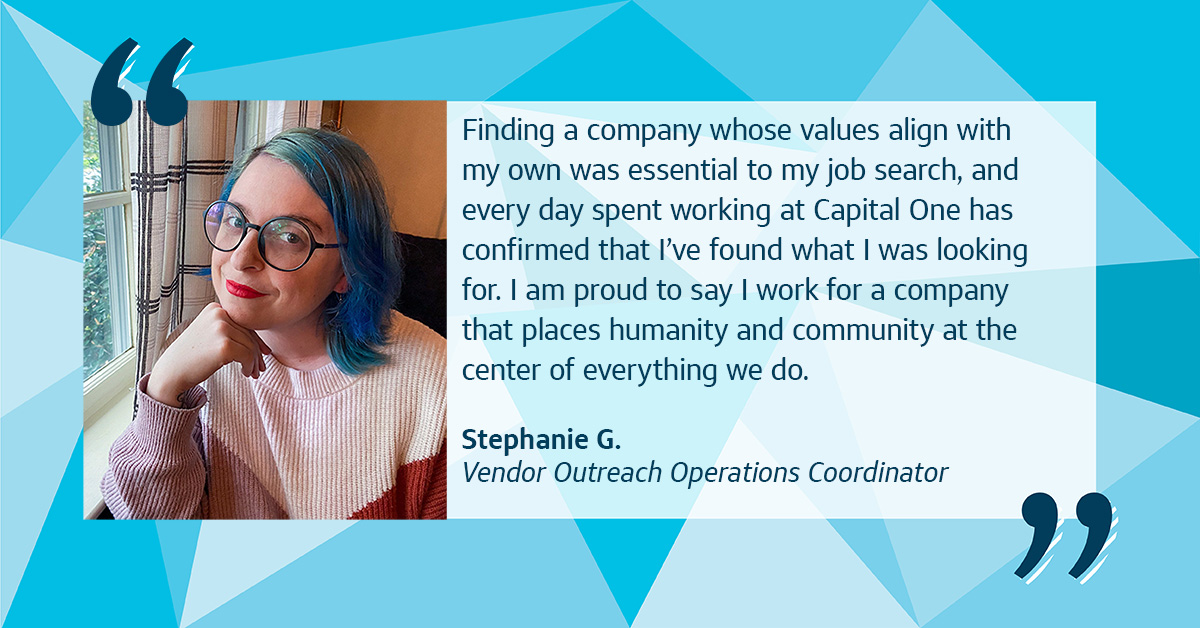 Supporting small businesses
Many of our associates find ways to translate their skills and knowledge into assisting community partners through pro bono work.
Capital One lawyers help first-time homebuyers navigate the housing process through the Maggie Walker Community Land Trust, a nonprofit that redevelops vacant properties and sells them to homebuyers for below market value. Associates provide legal advice, mentorship and creative support to small businesses through Capital One's 1717 Innovation Center, a hub that supports entrepreneurs.
In 2021, 25 associates provided about 850 pro bono hours to help Team Excel, a Richmond-based startup where students compete on attendance, academic performance and life skill activities. Associates from Product, Tech, Design and Brand teams helped Team Excel with mobile app development, data integration and marketing.
Learn more about our associates' pro bono work with small businesses.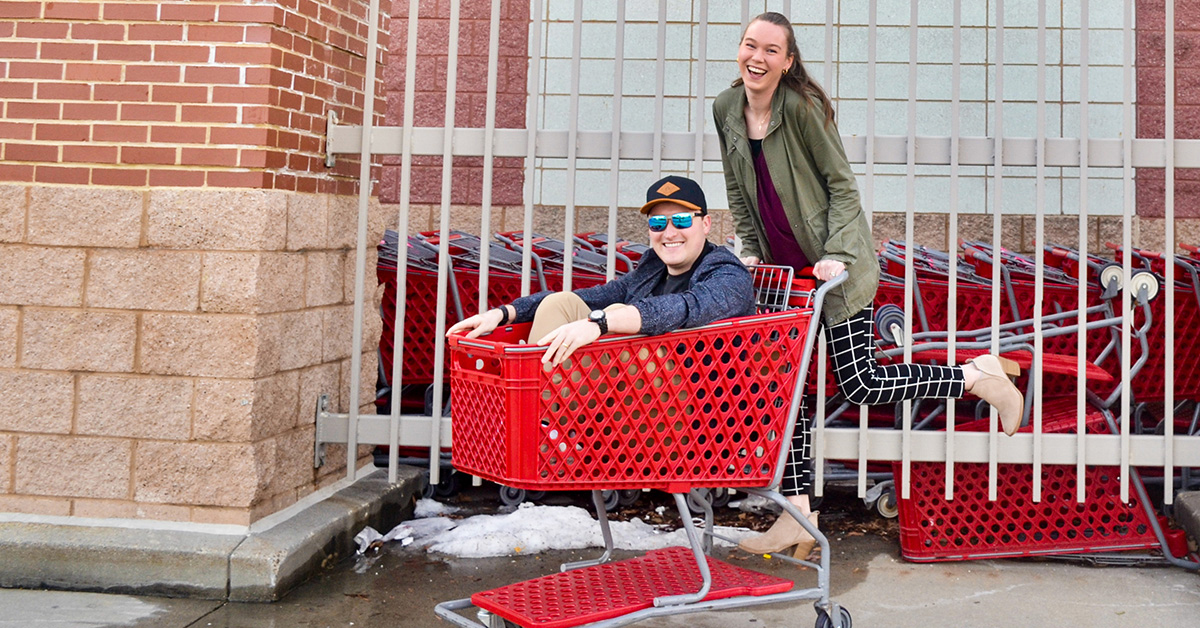 Giving back through friendly competition
Capital One associates hold their own tournament every March, but instead of one team hoisting a trophy at the end, numerous nonprofits come out victorious.
"Battle of the Binge-Watching" is an annual competition in which associates vote on their favorite TV shows over four weeks to narrow down a winner. For every winning vote, associates receive points they allocate to one of four nonprofits: Girls for a Change, Greater New Orleans Foundation, LIFT and My Brother's Keeper. The points translated to about $20,000 in total grants for the organizations.
Matt, a director of process management for Card, participated almost every day in Battle of the Binge-Watching, rooting for eventual champion "Ted Lasso." He appreciated that the tournament gave him the chance to connect with colleagues across the enterprise and engage in our mission to build thriving communities.
"After years of facing so many challenges, it was nice to see good news and have a fun, engaging activity to look forward to," Matt said. "Especially because it was in support of so many great causes."
Matt was particularly touched by the mission of LIFT, a national organization that strives to interrupt the generational transmission of poverty through mentoring student parents to build their financial strength and well-being.
"There is a lot more society can do to teach and promote financial literacy for underserved communities," Matt said. "If we can give momentum to this cause, we can solve for other problems that stem from it."
At the end of the day our associates know that changing banking for good isn't only about solving problems for our customers, but about how we engage and help our communities as well.
Copyright © 2023
Opinions are those of the individual author. Statements are deemed accurate at the time of posting. Unless otherwise noted, Capital One is not affiliated with, or endorsed by, any company mentioned. All trademarks and intellectual property used or displayed are the property of their respective owners.