Building community in customer care by volunteering
By Stephanie G.
Capital One is committed to investing in customers and communities to change banking for good. As part of these commitments, many associates give their time and energy to support volunteering initiatives all over the enterprise and make an impact in their communities. Learn how Capital One associates in customer care continue to invest in the communities they serve, even while shifting to a hybrid or remote work environment.
"Advocating for an inclusive society, building thriving communities and creating financial tools that enrich lives." These are the commitments of Capital One's Impact Initiative and also core pillars of our mission to change banking for good.
Making these goals a reality wouldn't be possible without the tenacious and enthusiastic efforts of our customer care associates, who make an impact every day through their interactions with customers and volunteering efforts.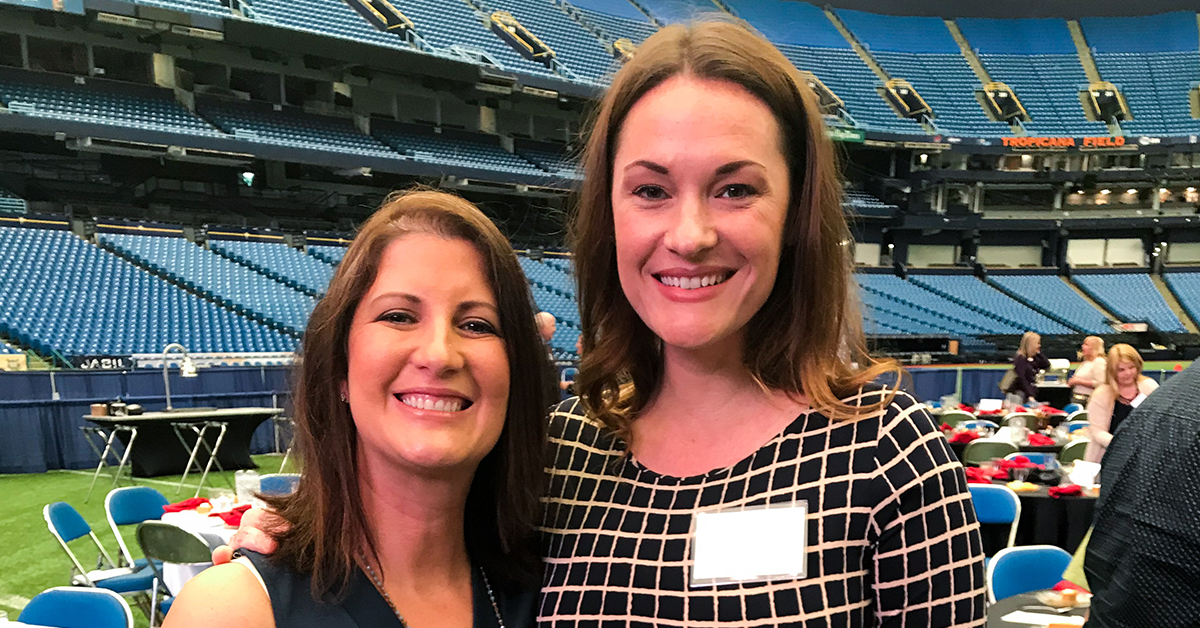 Empowering associates to give back
When Stephanie joined Capital One as a Vendor Outreach Operations Coordinator in Commercial Card Spend Operations in 2021, she was looking for a company where she could grow in her career and invest in her personal passion, giving back to others. From the beginning, she could tell that Capital One was going to be perfect for her to accomplish those goals.
"One of my strongest takeaways from my onboarding experience is that Capital One cares about the community and wants associates to know that the company mission and 'commitment to doing good' are truly at the heart of all the work we do here," Stephanie shares. "And central to living our mission to change banking for good is following words with action - something Capital One understands and empowers their associates to take part in," Stephanie explains.
Not only are there associate-led opportunities for volunteering, but Capital One and its leadership actively invest in organizations whose efforts seek to improve the areas where associates both live and work. Capital One pairs action with traditional monetary philanthropy. The Impact Initiative outlines a 5-year, $200 million dollar commitment to helping our communities thrive and grow in meaningful ways.
Combining efforts across miles to make an impact
The shift to remote work in 2020 changed the way teams had to approach every aspect of their work and life, including how they got involved in volunteering. It became impossible to gather in large groups at the office for dedicated volunteering efforts. However, both associates and leaders within Capital One understood that maintaining our efforts within our communities was crucial to connecting to those we serve and support each day. The remote work landscape provided, and still provides, an opportunity to be creative in how associates can help and give back in different ways.
Even before the large-scale shift to remote work in 2020, leaders like Selena, an operations manager in fraud resolutions, were looking for ways to engage our work-from-home associates in giving back to the community. Selena shared, "In 2014, the work-from-home program was still in its infancy. There wasn't as much focus on engaging remote associates beyond their scope of work. Since some of these associates do not live in close proximity to Capital One locations, there can be a lot of distance between them and it's a challenge to organize a united in-person effort." Recognizing that associates were more spread out and working in different locations, Selena focused on creating centralized opportunities to connect with peoples' passions and found ways for associates to contribute to their own communities while working from home.
Some of the ways Selena was able to engage her team in non-traditional opportunities include working with local food banks and Habitat for Humanity building projects. Some associates even took part in remote volunteer activities, such as sending cards or collecting supplies to be shipped to organizations. Selena's team worked with organizations like the Virginia Home for Boys and Girls, a non-profit that provides a variety of services for children in crisis, and Connor's Heroes, a nonprofit dedicated to supporting families affected by childhood cancer, to create handwritten cards and gift bags at home for children and families from these programs. Agents drew pictures and wrote cards to wish kids a happy birthday or good luck on the first day of school. They also assembled gift bags and wrote encouraging notes to families of those who were going through cancer treatment. Creative volunteer activities like these allow associates working remotely the opportunity to spread and share inspiration and hope within their communities and bond with their teammates in a new way.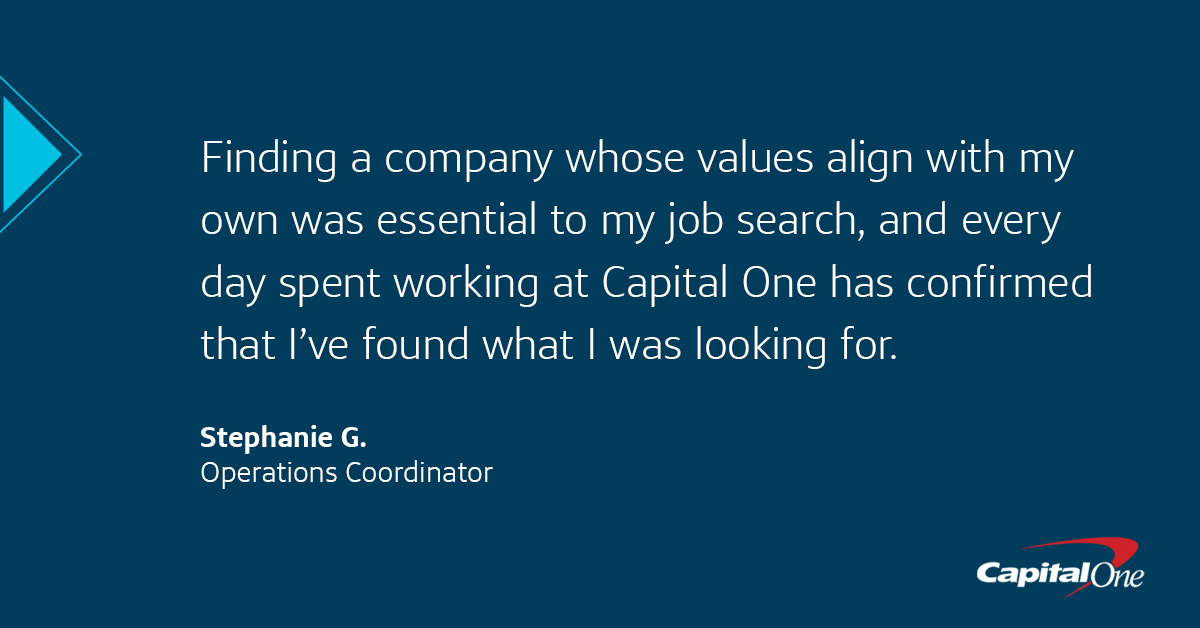 The personal impact of giving back to others
Of all the projects Selena and her team have worked on, one experience stands out to her as especially memorable. Through community and company connections, Selena and her team were able to grant a young person's last wish to meet the quarterback of their favorite team, the Seattle Seahawks' Russell Wilson. Selena said, "Work like this is important and meaningful because Capital One is embedded in millions of people's lives; we're not just changing banking for good, but changing the community for good."
For many associates and community partners, it is incredibly inspiring to see how important volunteerism is to the mission and core values of the company. Stephanie explains, "Finding a company whose values align with my own was essential to my job search, and every day spent working at Capital One has confirmed that I've found what I was looking for. At the end of the day, I am proud to say I work for a company who places humanity and community at the center of everything we do."
Copyright © 2023 Opinions are those of the individual author. Statements are deemed accurate at the time of posting. Unless otherwise noted, Capital One is not affiliated with, or endorsed by, any company mentioned. All trademarks and intellectual property used or displayed are the property of their respective owners.