Watch for a win: A bracket challenge to give back
How do you stay connected with coworkers while working from home or across distances? To build connections, while having fun and doing good, the corporate communications team came up with a brilliant way to include the whole company in an interactive initiative: re-imagining a bracket style tournament challenge. If you are a sports enthusiast, you know that head-to-head match-ups bring out the competitor in everyone. Perhaps you haven't watched basketball all season and can't even locate some of the schools on a map but when it comes to selecting your bracket, uniform colors, geographies, rivalries, mascots and even players' facial hair can be part of the strategy, often with incredibly successful results.
At Capital One, that spirit of competition took off in full force when the bracket challenge was reimagined into the Battle of the Binge-Watching. Ideal for this pandemic year in which you may have found yourself at home watching more shows than usual, the premise was simple: pit shows against each other in the categories of Comedy, Drama, Fantasy and Reality. Associates selected their favorites in each match up using emojis on Slack, and the show that received the most emojis progressed to the next round. In the end, there was nothing to feel guilty about when it came to binge watching shows, because each vote supported the Capital One Impact Initiative in a big way: associates received points each round that they could allocate to one of four nonprofit partners.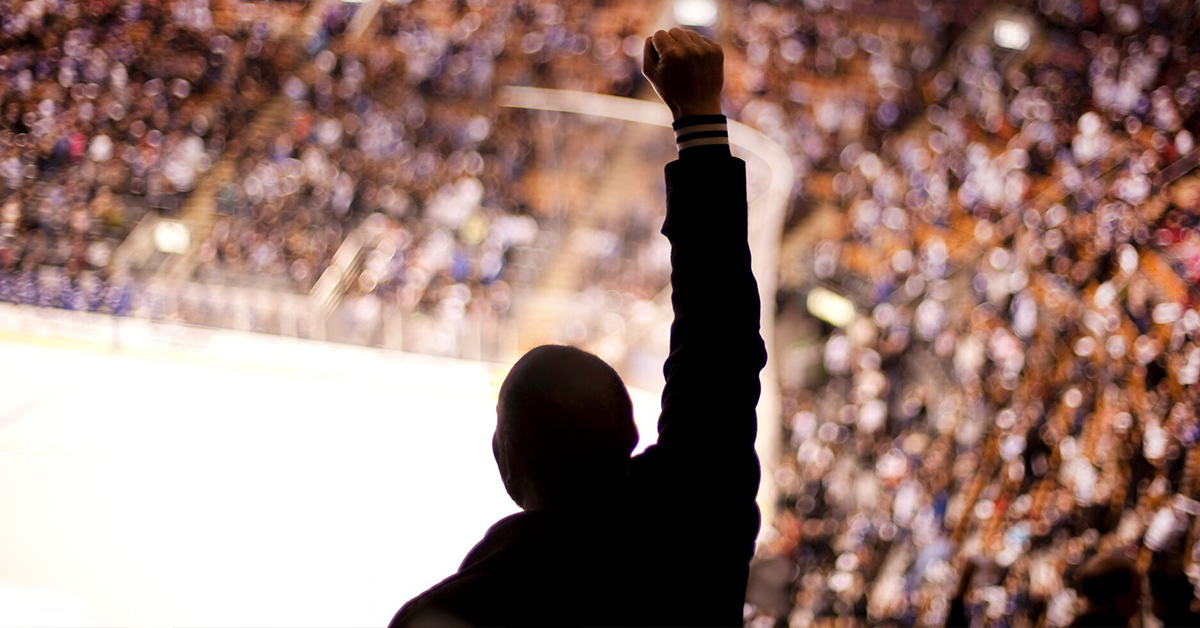 Participation was high, with several participants commenting on how much fun it was. "This has become the HIGHLIGHT of my day!" ESM Sr. Associate Andrea Y. said. Policy and Innovation Risk Specialist Mustafa K. commented, "This is awesome! Love Capital One for doing these things." Several participants noted that it was also a great way to beef up their watch lists for future binge watching. "I'm using these matchups to write down new shows to watch!" said Retail Bank Project Manager Scotty L. According to External Affairs' Healther M., "My favorite part of the 'Battle of the Binge-Watching' bracket is seeing TV shows that are new to me rack up votes! I've been looking up trailers and making a list of shows to watch next based on those that perform well."
But despite the genuine fun had by all, it was undeniable that a huge draw during the Battle of the Binge-Watching was how it tied back to Capital One's Impact Initiative. Over 10,000 votes were allocated to the four nonprofit partners, Halcyon, Veteran's Village, Boys and Girls Club of Harlem and the Commit Partnership, amounting to $20,000 in total support.
In a year unlike any other, acknowledging the way routines may have changed and creating a way to channel those changes into a community impact—with a side of fun and a dose of company connections—is what this initiative was all about. The Battle of the Binge-Watching tapped into Capital One associates' commitment to finding new ways to stay connected to one another in fun ways, even when we're physically apart. It also proves our associates' commitment to doing good for the communities in which we live and work, which is at the heart of the Impact Initiative.
Only time will tell what pandemic creations will carry on as traditions when the world is back to normal, but thanks to the enthusiasm of Capital One associates, we can safely say the Battle of the Binge-Watching was a fun way to reconnect with each other—and do some good while we were at it.
Copyright © 2023
Opinions are those of the individual author. Statements are deemed accurate at the time of posting. Unless otherwise noted, Capital One is not affiliated with, or endorsed by, any company mentioned. All trademarks and intellectual property used or displayed are the property of their respective owners.