The currency of caring: balancing community service and a career in finance
How do you live out your personal values through the work you do? When I was searching for my next job after completing my MBA, I knew I wanted to find a company that also allowed me to give back to my community through skills-based volunteering. In my recent experience helping to organize a new Capital One financial literacy event dubbed "FINVEST," I found the harmonious balance between work and community service I was looking for.

Volunteering at work to improve financial literacy
Managing finances can be complicated—even for smart and interested students. With that in mind, we created FINVEST, a half-day financial literacy workshop hosted in November 2019 in McLean, VA and Richmond, VA. Students from Virginia Union University and Per Scholas, a non-profit organization that trains unemployed or underemployed adults for careers in IT technology, had the opportunity to meet with volunteers from Capital One and area non-profit organizations. The goal was to teach students about things like budgeting, loans, and managing credit.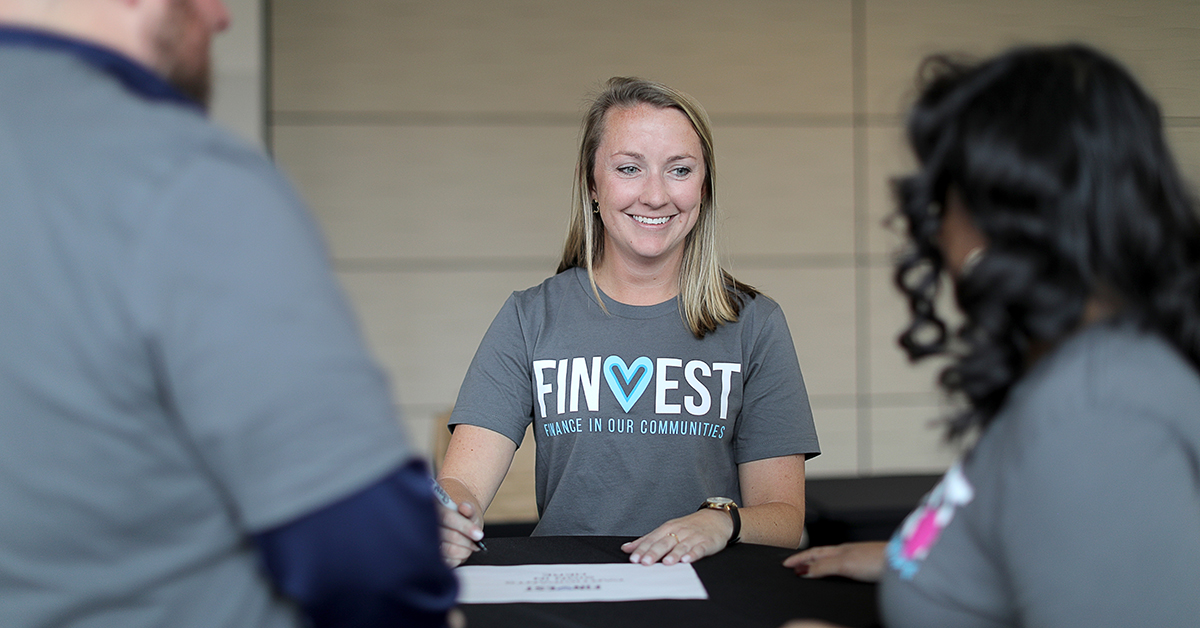 Participants met with volunteers in a round table setting and discussed each topic, learning skills and tips to track and manage their finances in an effective way. One student shared that "having access to the Capital One team at our table made the lesson much more comprehensible!" By teaching personal finance skills, attendees left equipped with the knowledge they needed to take control of their financial wellbeing. For volunteers like me, it felt so rewarding to put your professional experience to work, helping young adults in the community to succeed financially.
By the end of the event, 94% of participants said they felt better equipped to address their personal finances. One even shared, "Before this course, I was very intimidated by finances... after talking with my group, I now feel more comfortable and I plan to use Sundays to go over my spending." This unique skills-based volunteering provided me with a meaningful chance to share my professional passion for finance to benefit others in my community.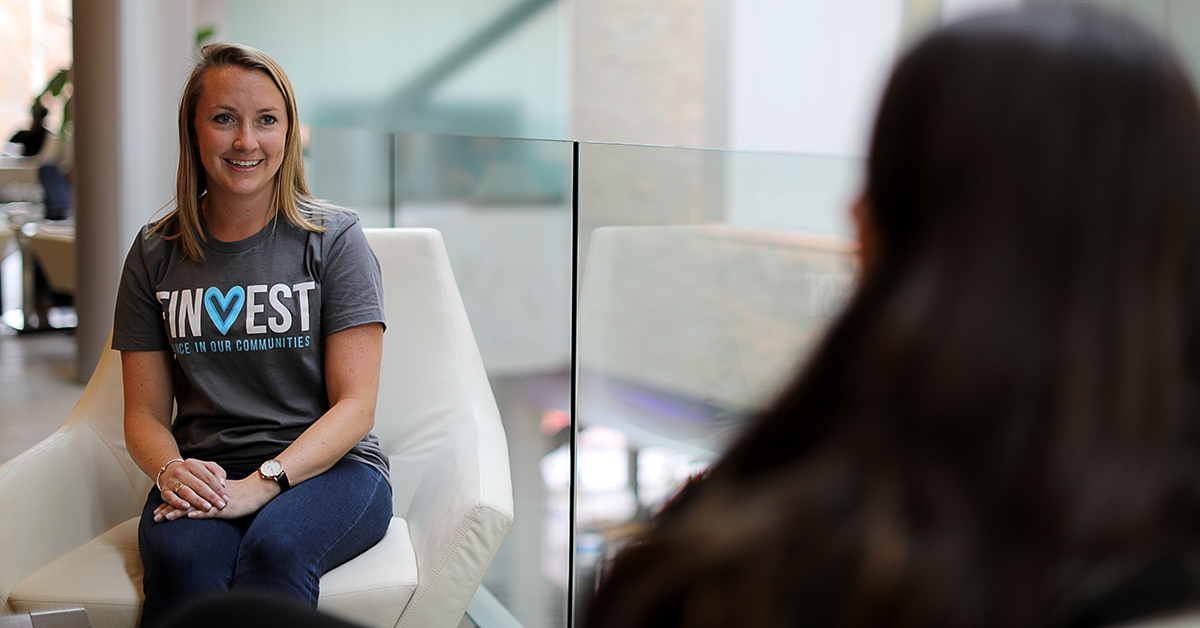 Why giving back at work matters
Having the full support of your company to partake in community service is so important to me—it was even a big draw for me to join Capital One in the first place. The FINVEST event I volunteered at was the result of over 600 hours of planning work and 395 CRA (Community Reinvestment Act) hours. It brought together 80 Capital One associate volunteers and 51 participants from nonprofits, all working together for the common goal of encouraging good money management habits in the attendees' everyday lives. It was fulfilling to get to be a part of the planning and implementation process.
In addition to feeling like you're making a difference in people's lives, it was fun to get to interact with team members outside of the office setting and form bonds that are rooted in something deeper than professional connections. I noticed afterwards, even within my own team, that there is a more cohesive team feeling and a kinder, caring work atmosphere after volunteering together. Talk about a win for the community and the team!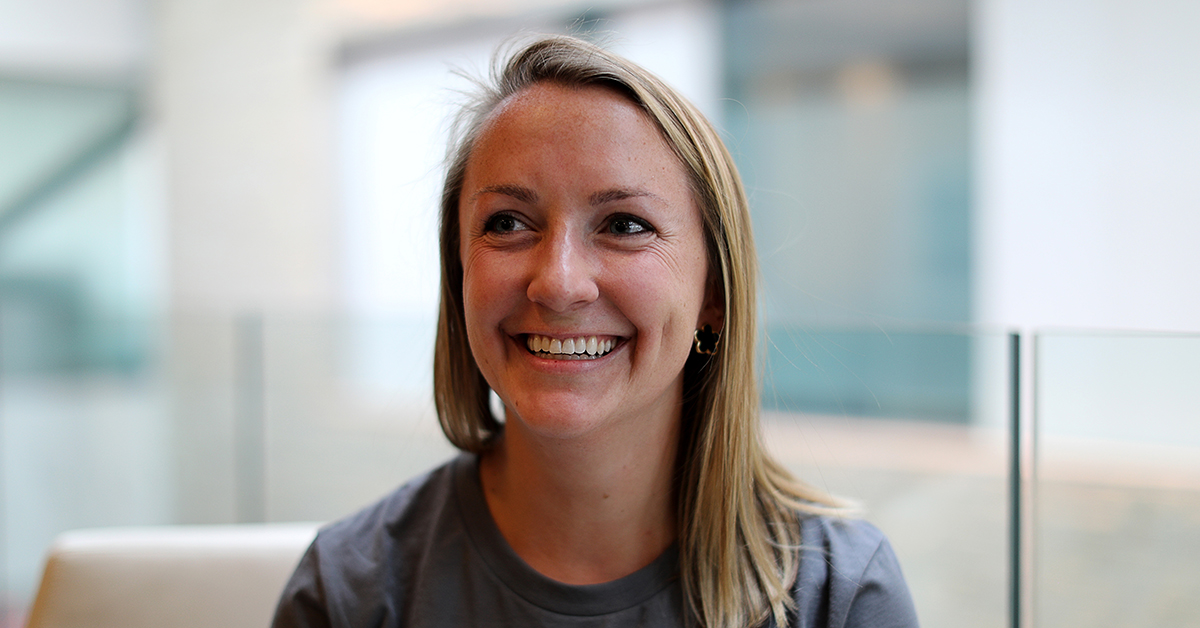 And the importance of skills-based volunteering at work isn't just something that's important to me—it's a growing trend among professionals to look for companies that offer benefits beyond great pay or a fancy title. A recent LinkedIn Workplace Culture report showed that nearly three-quarters of working people look for companies that offer a good work-life balance, strong culture, and the chance for social impact.
That's one of the major reasons I took the job at Capital One after completing my MBA—I was searching for a financial company that supported my commitment to creating long-lasting social impact. I joined the team as part of the Finance Rotational Program at Capital One and I work on the Central FP&A (Financial Planning & Analytics) team, which handles financial stress testing (CCAR) and other types of reporting. This role has exposed me to the bigger picture value of my day-to-day financial analytical duties, as it ultimately ensures Capital One's fiscal stability and transparency for decision makers and stakeholders. I quickly got involved Finance Volunteerism Committee, the group that sponsored and hosted the FINVEST events. Having worked with a nonprofit organization and a small community bank in the past, Capital One offers the environment I sought to grow professionally and continue my personal commitment to community service.
The broader social impact of work-based volunteerism
I really appreciate that Capital One has programs in place to help support associates who want to better their communities, as well as providing the time and resources to make it happen. It's an integral part of the culture here and there are many ways to get involved! The Volunteer Connection platform, supported by the Community Affairs team, allows you to log your volunteer hours and, at the end of the year, redeem those logged hours for charitable donations to a nonprofit of your choice. So not only can you volunteer your time, but you can also turn that time into money that goes directly to the cause you've been supporting.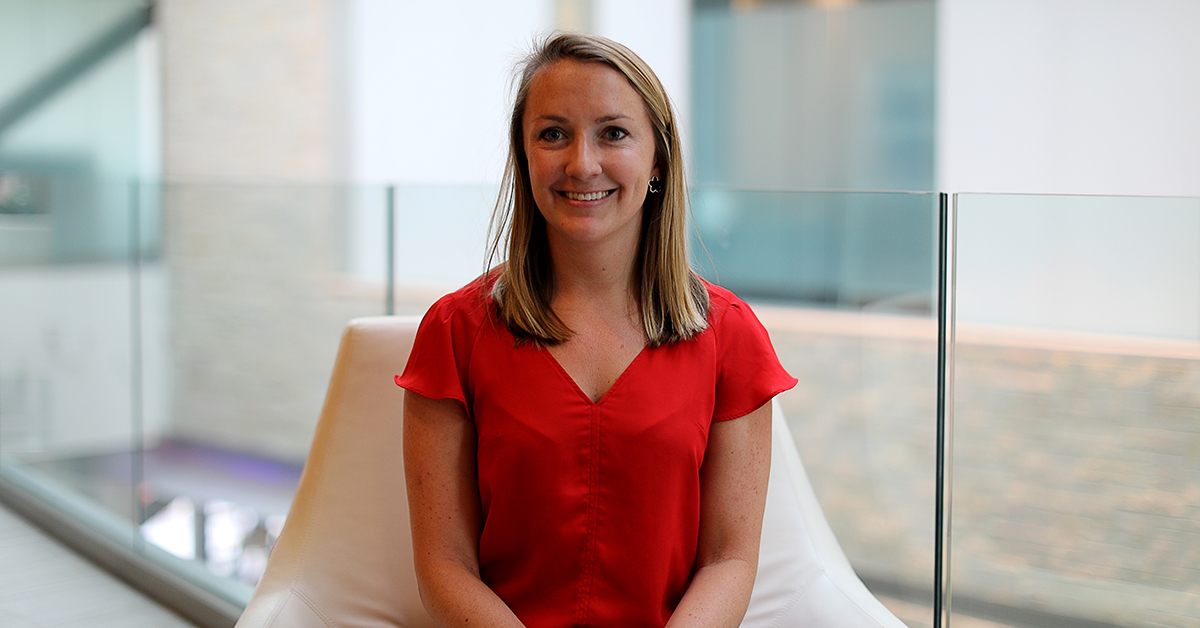 There are no shortage of ways for you to get involved at Capital One and I always feel so inspired when I see this in my everyday work life. It can be something as simple as using the "Green Solutions" recycling and compost bins readily available in each building, or even attending or leading a Diversity and Inclusion panel as part of a Capital One BRG (Business Resource Groups). You can make an effort to make a difference. If you'd like to learn more about the ways Capital One is changing banking for good and supporting associates' philanthropic choices, be sure to read the latest CSR Report.
Copyright © 2023
Opinions are those of the individual author. Statements are deemed accurate at the time of posting. Unless otherwise noted, Capital One is not affiliated with, or endorsed by, any company mentioned. All trademarks and intellectual property used or displayed are the property of their respective owners.