Continuing your career through a part-time model
By Myra Orndoff
Myra, a senior manager for Capital One Tech, saw an opportunity to help more people find balance in their lives: create more part-time roles. So she spearheaded an initiative to make it happen, and helped design Capital One's Part-Time Associate Program, which increases opportunities for flexible work schedules for our associates working in Tech.
My fourth baby was born in January 2018. I took 18 weeks of parental leave, but when I was ready to return to work, she was still a slow and frequent eater. No matter what I tried, the bottle was completely unacceptable. I quickly realized that I would not be able to work at my usual full-time capacity while meeting my daughter's need to nurse. I felt like I had to choose between my job and feeding my newborn.
I knew from working at Capital One since 2007 that the company has a culture of belonging and flexibility. I was working full-time for the People Strategy and Analytics team in 2018 and had already shifted my schedule to balance family and work responsibilities. But for the situation with my daughter, I knew I couldn't keep up the full-time work load and care for my child.
I was upfront about my struggles with my manager, who was incredibly supportive. He saved me from giving up my career by suggesting that we design a part-time work arrangement for me. I'm so grateful that he did, because I got to keep my job and fell in love with the part-time model. It empowered me to set healthy boundaries and drive efficiency so that I got satisfaction and accomplishment from my job while still prioritizing my life outside of work.
Adjusting to a new normal
After thriving with part-time work in 2018 and 2019, I was able to return to full-time work in August of 2019 as my daughter gained more independence. Then COVID-19 changed everything.
My three school-aged kids were sent home to attend virtual school. For months, I gave up self-care and sleep to supervise their learning while still keeping up with my full-time job. On paper, my schedule looked like it could work, but in reality, I was drowning from always being in reactive mode. I was burnt out.
I needed to reduce my hours again. Unfortunately, my role at that time wasn't conducive to reduced hours, and when I looked for other part-time opportunities, I quickly saw a glaring need—there were hardly any part-time positions, even outside of Capital One.
I switched gears and set out to build a business case to create jobs for those of us who want or need a more flexible schedule. One of Capital One's core values, and a key part of our culture, is that each associate should act like an owner. For me, this means that if I see an opportunity, I pursue it. I knew from experience that leaders at Capital One would hear me out.
I shared my business case with a few leaders and an executive from Women in Tech, our Business Resource Group for women technologists and allies, agreed to sponsor it.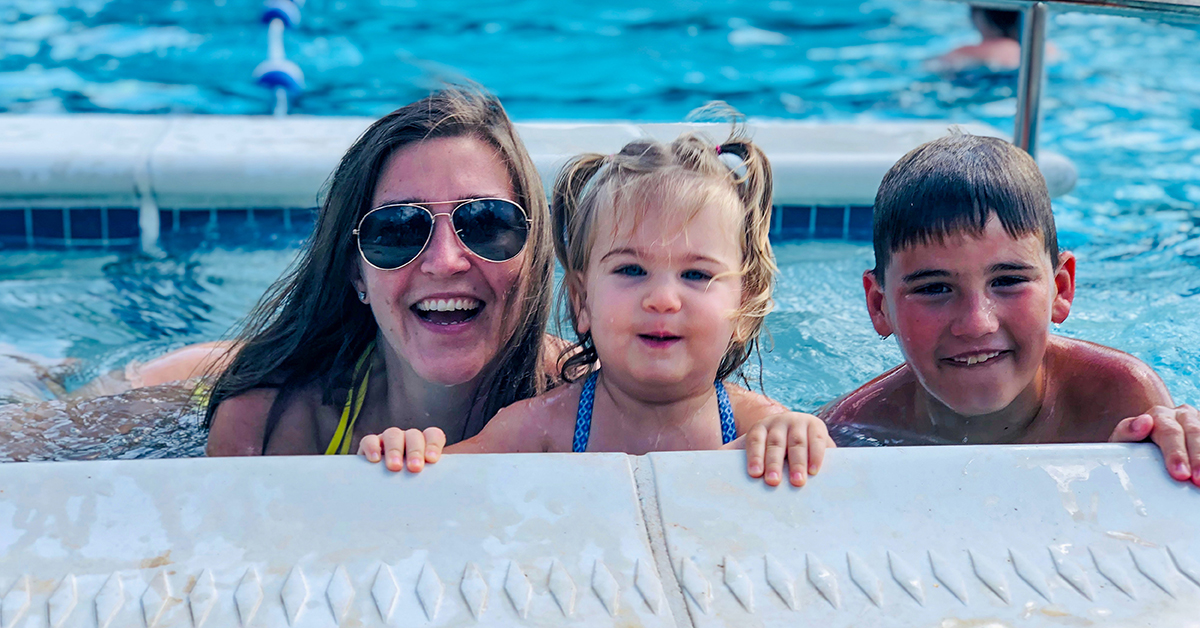 Creating space for people like me
Knowing the challenges of being a lone part-timer in a sea of full-timers on your team, we worked with other associates and leaders at Capital One to create the Part-Time Associate Program. After seeing our program design, several leaders from our Tech Diversity, Inclusion and Belonging Council committed to creating teams entirely composed of part-time roles in their organizations.
Part-time roles are designed to integrate into the work we do much in the same way as full-time positions. Associates in the program work with hiring managers to determine a schedule that falls between 20 to 32 hours per week. If a Tech team is normally made up of five engineers and an agile delivery lead, we offer the same number and types of part-time roles at the identical job levels. If full-time teams normally split their time between maintenance work and new development work, the same goes for the part-time teams.
Finding long-term fulfillment
Though my kids are back in person at school, I've decided to remain part-time to preserve both my time and mental energy. I spend my days being creative and solving problems at Capital One, and working part-time gives me the space I need to be truly impactful, because I have more "diffused thinking" time. When I step away from a problem, the solutions come to me while I'm doing something else.
With the opportunity to work part-time, I have creative energy for my personal and family priorities as well. I can plan family meals, projects and activities in a proactive and intentional way. I feel so privileged to have a support system in place to enable me to do this including a supportive spouse and extended family who helps us with childcare.
I couldn't be more proud to work for a company that listens when its people speak up about what would make our lives fuller. There's such a need for the flexibility part-time roles afford, and Capital One saw the value in giving associates the autonomy to prioritize and balance their lives as they see fit.
It's part of our culture at Capital One to continuously learn, improve, and grow so while our initial focus is engineering teams in Tech, I'm excited to see where the program evolves from here.
If you're interested in applying for roles in Capital One Tech's Part-time Program, search for the keyword "part-time" in the search bar above!
Copyright © 2023
Opinions are those of the individual author. Statements are deemed accurate at the time of posting. Unless otherwise noted, Capital One is not affiliated with, or endorsed by, any company mentioned. All trademarks and intellectual property used or displayed are the property of their respective owners.