Helping military hires transfer their skills
Capital One is committed to hiring and helping service members, veterans and military spouses find meaningful employment. Discover how Capital One supports transitioning service members, veterans and spouses in transferring skills and leveraging past experiences to excel in their careers.
Jen is confident that her abilities to influence change, lead and communicate can be applicable in any workplace, regardless of the language.
"If I go to Spain, I'm not going to forget the skills that make me a valuable associate," said Jen, Senior Business Manager with Capital One's Card team. "I just have to learn the language to be right there in line with my peers."
Her anecdote is one she shares to relate to the starting experience for new associates from the military community. They have the skills. They only need someone to teach them how Capital One operates.
Through her leadership, Jen has assisted veterans in adjusting to the civilian workforce by helping to translate how their skills fit into Capital One. From explaining internal terminology to assigning projects early on, learn how Jen and hiring managers across Capital One support new military associates in transferring their skills and leveraging their past experiences.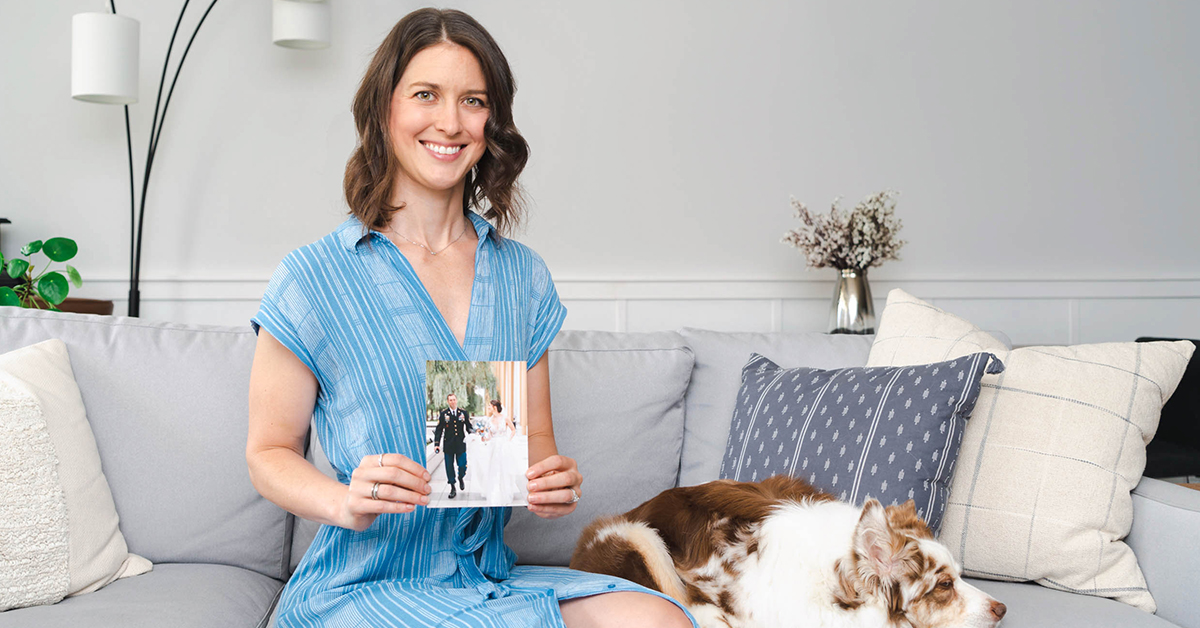 Translating the Capital One way
Jen, who is a military spouse, knows first-hand how difficult it can be for the military community to adjust to the civilian workforce. She has seen her husband's friends struggle to find and adjust to jobs after they've left the military.
"You have people with 10 years of experience and 10 years of management who do not know how to thrive in a corporate setting," Jen said. "They have the skills to flourish. They need someone to help them get past the language barrier."
Jen treats her new military-related associates as she would any external hire on her team. She explains Capital One terminology and passes along resources like "Slurp," an internal tool that lets associates pull up definitions of words, terms and acronyms, and the Military Skills Translator, which helps service members transfer their specialities into civilian qualifications that match up to positions at Capital One.
Jen offers to review any emails, memos or other official communications new associates have to share. She takes the time to talk through short-term and long-term goals and Capital One's commitments to advocate for an inclusive society, build thriving communities, empower our associates and create financial tools that enrich lives.
"As a manager, I find that all of my associates who worked in the military want to feel that sense of connection to the goal or mission," Jen said. "Once they feel comfortable and understand where they fit into the larger picture, you'll find that they are spectacularly self-motivated."
An internal learning module also exists to help our hiring managers create tailored transition plans for new military associates.
Early project assignments lead to immediate impact
To help her military hires settle in, Jen typically assigns them a project soon after their start date—helping them settle into their new world of work, assess areas where she can help ease their transition and understand how she can best support their growth.
"As a manager, a quick project as they're onboarding helps me get a sense for how they problem solve and communicate," Jen said. "Assessing existing skills they can call on in their new role helps me understand how to best support them."
Jon, a Product Manager for Capital One's Card team who reports to Jen, had an assignment early on in his career at Capital One that required him to update leadership on a web redesign launch. Jen made herself available whenever Jon had questions or wanted to talk through messaging before sending out his communications.
"She let me learn," Jon said. "She was always there the entire way to help me with the lingo or to make recommendations but would let me figure things out first for myself. I learned how to put together presentations and send periodic updates. I felt like I could succeed."
Finding military fellowship
Military hires find a community of colleagues who can provide advice, suggestions, feedback and support.
Jen sets up a series of meet and greets for her new associates with coworkers on their team, key stakeholders and representatives from Salute, a Business Resource Group that supports and engages the veteran community, military spouses and their allies at Capital One. New military hires can also connect with other Business Resource Groups and associate-led groups that focus on sustainability, mental health and dozens of other interests that promote advocacy awareness and education.
Shortly after starting, Jon joined Salute and an alumni group for Hiring Our Heroes, a U.S. Chamber of Commerce foundation that Capital One partners with to help veterans, transitioning service members, military spouses and caregivers find meaningful employment.
"There's a fellowship of folks at Capital One that help you feel welcome, and they want to see you succeed," Jon said. "It's good to have a source of people that can answer your questions and help you feel settled and confident."
You can learn more about how Capital One supports military hires and explore available resources on the military page of the Capital One Careers site.
Copyright © 2023
Opinions are those of the individual author. Statements are deemed accurate at the time of posting. Unless otherwise noted, Capital One is not affiliated with, or endorsed by, any company mentioned. All trademarks and intellectual property used or displayed are the property of their respective owners.