Meet & greets: The casual way to expand your network
You never know when a casual coffee chat could change the course of your career. Networking is one of the best ways to find a new job, but it's also an effective and exciting way to keep expanding your connections, even when you're not job hunting. At its heart, the purpose of networking is to build connections. And one of the best ways to do that is through the casual meet and greet. By talking to people at all levels, from different departments and fields, you'll be able to share ideas, trade information and cultivate long-term professional relationships with mutual benefits.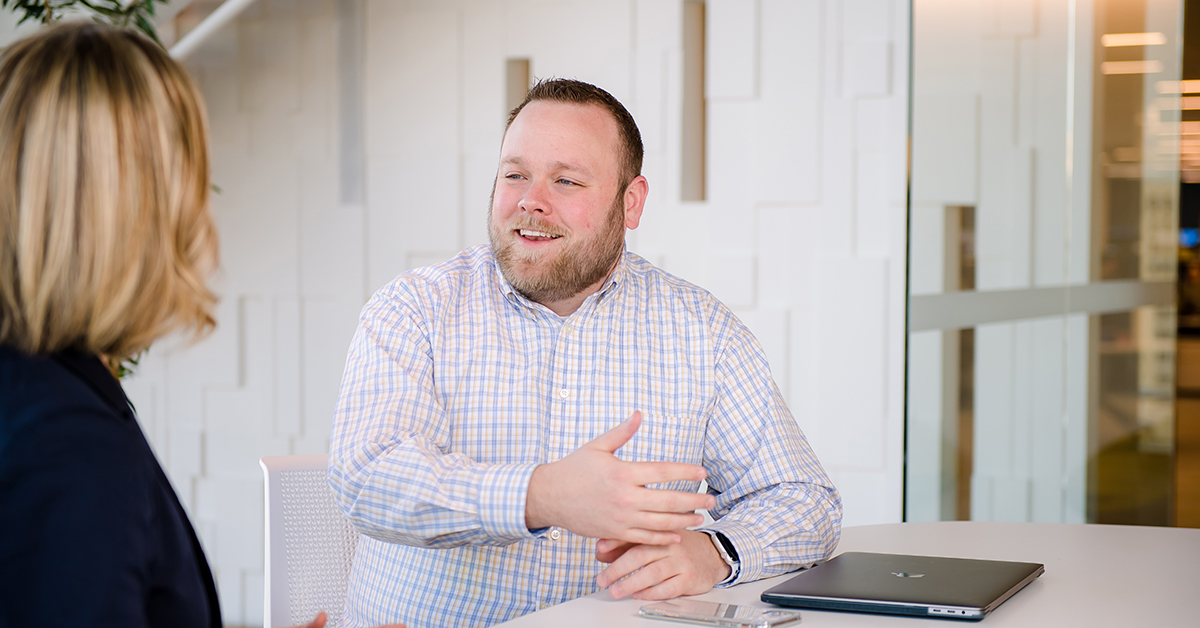 Why is networking so important?
We're all busy, and meet and greets take some time, between planning, prepping and actually meeting. So why make the effort? It's simple, because not only is networking an essential part of career development—it's one of the main ways to make sure your career is headed in the right direction.
"Good people know good people," said Reuben, Sr. Contracts Manager. "By meeting with folks, they introduce you to others, developing the snowball effect and growing your sphere of influence." As you continue meeting people, you become more connected and recognizable within your company.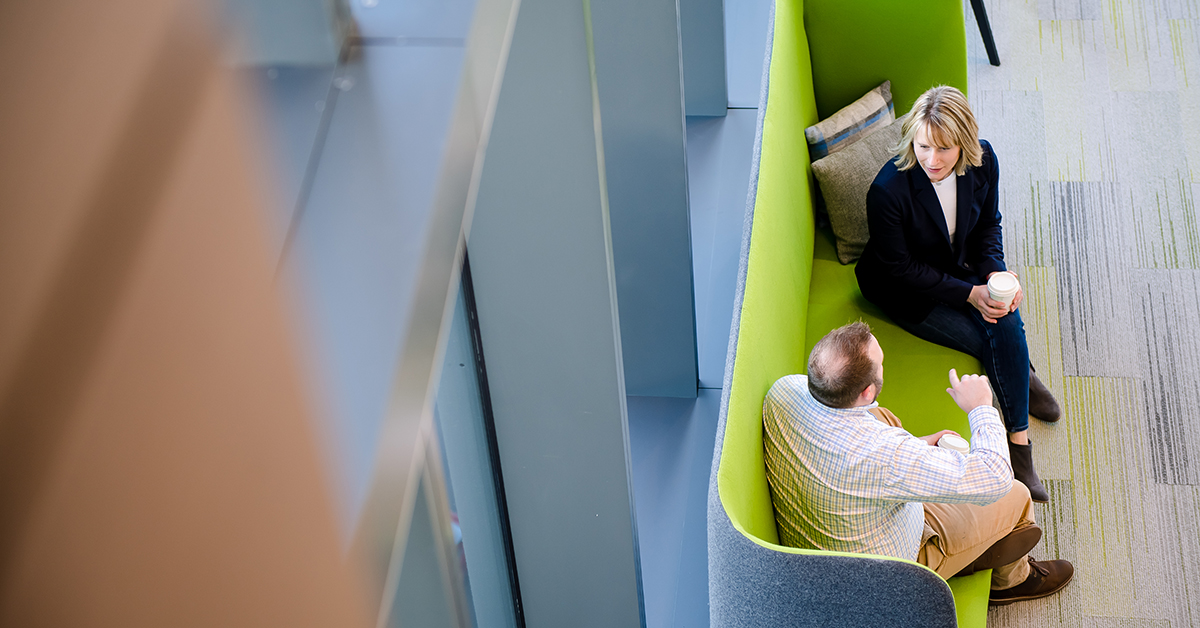 "Networking helps you navigate a large organization," added Katie, Director, Talent Marketing & Communications. "It also helps you identify new career options, creates natural opportunities to help others and helps you build your brand." Knowing people opens up opportunities to get involved beyond the scope of your day-to-day role, and help out other teams, while strengthening your skills and showing your versatility.
Meet and greets are a great way to get started if you're interested in a career change, but you don't have to be looking for a new role to reap the benefits. They can help you:
Expand your professional network
Learn about roles, departments or companies
Find a mentor or mentee
Learn about training and development opportunities
Find talent for open roles on your team
Assess your qualifications compared to others in your field
How do you set up meet and greets?
You might be surprised at how many people are willing to make time to connect if you just ask! Whether you're suggesting a meeting in person, through email or chat, or even LinkedIn message, remember these 3 things:
Be respectful in your approach.
Offer to meet when it's convenient for the other person and work around their schedule.
If an administrative assistant or other coworker manages this person's schedule, coordinate through them.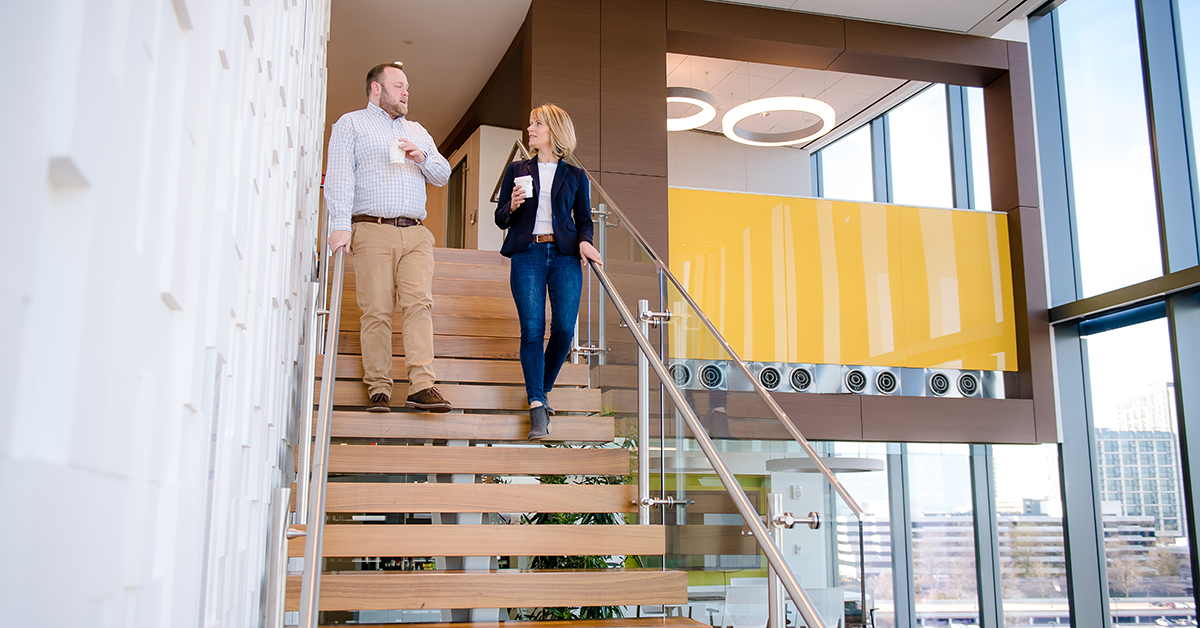 How do you prepare for a meet and greet?
Even if you're naturally a people person who has no trouble chatting up strangers, take the time to prepare. You'll likely have 30 minutes or less to talk to this person, so you want to make the most of it.
Research the person on LinkedIn or, if they're a coworker, search your company's intranet. No need to get too personal here, but learning where they went to school or have worked previously can help you prep talking points. Maybe you'll even find some common ground, like having the same alma mater or involvement in the same volunteer group, fraternity or sorority.
You don't have to script anything or get too formal, but these 3 tips will help you be prepared:
Have a goal in mind (What do you want to get out of the conversation?)
Prep talking points (You might not need them, but they'll help if the conversation lags.)
Have a personal marketing plan, resume or portfolio ready, in case you're asked.
And what should you bring to a meet and greet? Check out the list below:
Your list of prepared questions and topics for discussion
A copy of your resume, portfolio or case studies
Laptop, tablet, paper and pen, voice memo app—anything you can take notes with
Personal marketing plan or career plan (optional)
Business cards or leave behind materials (optional)
You might not need your resume, portfolio or career plan, but make sure you have them on hand, just in case! It's better to be prepared with the right supporting materials if the conversation naturally drifts that way, than to be caught without the materials you've worked hard to prepare.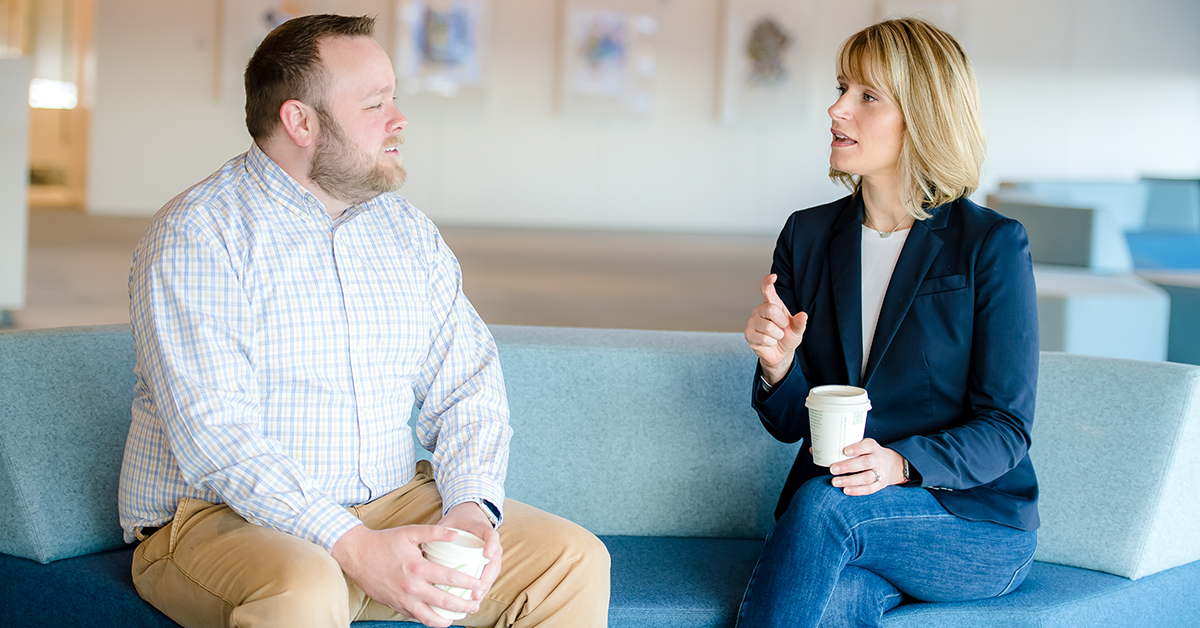 How do you follow up after the meet and greet?
So, you met for coffee, talked about your career plans, found a few common interests... now what?
Regardless of how the meeting went, the first thing you should do is send a thank you note. Email, text or handwritten note—the method isn't nearly as important as the meaning behind it. Thank people for taking time out of their busy schedules to connect with you because they'll remember if you do—and they'll remember if you don't. When it comes to the rest of the note, well, that depends on what you want to get out of this relationship:
If you're looking for a mentor, mention that in your thank you note and see if they're interested.
If you're interested in a specific role or job opportunity, express your interest, send your resume and offer to meet again. (Just send that type of email once. If they don't respond, you don't want to put additional pressure on them.)
If you just want to keep in touch, wait about a month, then set up a follow up meeting. (Just make sure you have something new to talk/ask about, so the meeting is a good use of their time.)
And much like dating, not everyone you meet will be a good match. If you, or the other person, seem uninterested, this might not be a connection either of you want to invest in developing. In that case, simply send a thank you note and move on to the next person!
Why are meet and greets important at Capital One?
As a lot of Capital One associates will tell you, the meet and greet is an integral part of our culture. It's totally normal to get requests for coffee and lunch from strangers who've gotten your name from a teammate, came across your name in an internal org chart or simply found you on LinkedIn.
"It's as important as developing your job skills," said Reuben. "Capital One has a collaborative culture, so developing relationships across the company is critical. Especially for those in leadership roles, it'll help you identify and provide resources to your teams."
Many associates go to at least 1 or 2 meet and greets per month. Katie, Reuben and Angela, Sr. Copywriter, said they attend 1 or 2 per week.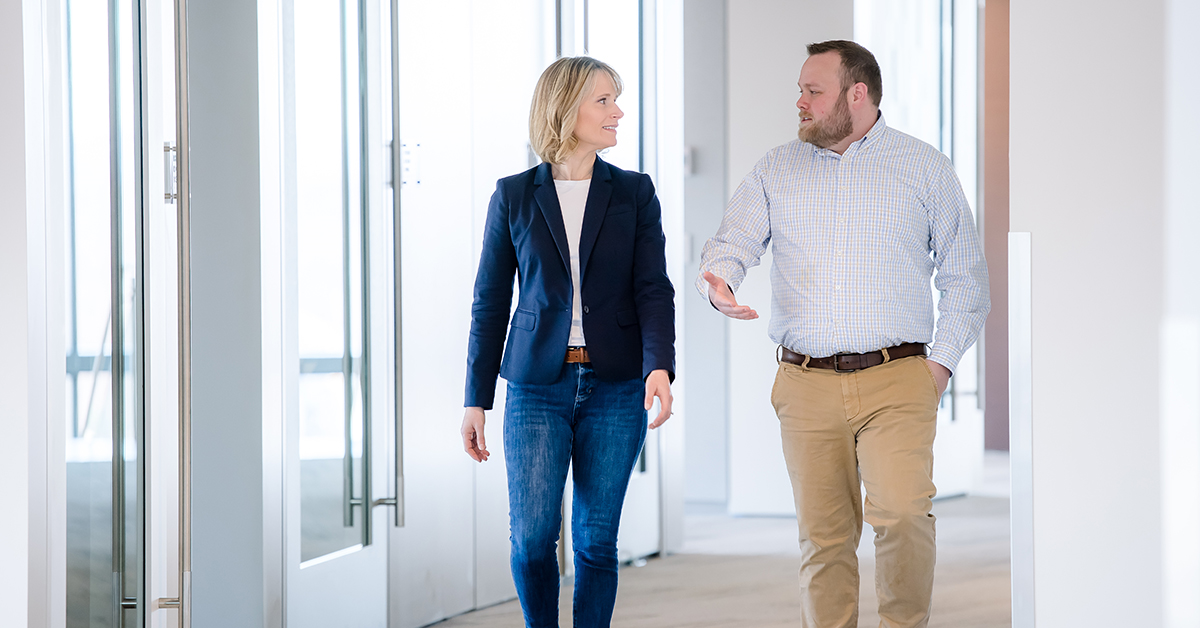 "I can't emphasize enough how much it'll pump a jolt of energy into your career here," said Angela. "You'll learn the internal terminology faster and understand how departments and projects intersect in a meaningful way."
Alexis, Sr. Manager, Diversity & Inclusion adds, "The worst time to start networking is when you need something. You need to build your network in an authentic way and invest in relationships over time. Think about what you have to offer others, not just what you want to gain. It'll serve you much better in the long run!"
Meet & Greet Do's and Don'ts
DO

DON'T

Reach out to your connections on LinkedIn or social channels and ask for help building your network
Schedule time through an administrative assistant, if the person has one
Be flexible with your time
Show up early
Bring questions and genuine interest
Take notes or record the conversation (with permission)
Ask if they can connect you to other people in their network

Put all your eggs in one basket— Be sure to reach out to a lot people
Ask for a job or favor on first meeting
Show up without questions
Show up without knowing basic facts that you can find online
Automatically expect this person to refer you for a role or offer to mentor you
Continue to contact someone after they've made it clear they're not interested in meeting
Remember, networking is a two-way street. The goal should be to develop mutually beneficial relationships. By making networking and meet and greets a regular part of your professional life, you'll create a community of people who can provide you with advice, suggestions, feedback and support. And one day, you can return the favor.
Copyright © 2023 Opinions are those of the individual author. Statements are deemed accurate at the time of posting. Unless otherwise noted, Capital One is not affiliated with, or endorsed by, any company mentioned. All trademarks and intellectual property used or displayed are the property of their respective owners.