Breaking barriers for Black associates with VOICES
When Reuben applied to Capital One in 2007, he was impressed with the enthusiasm and inclusivity of the interview process and panel of interviewers. And once he got the job, Reuben wanted to find a way for more Black and underrepresented candidates to join him.
Reuben reached out to VOICES, Capital One's Business Resource Group (BRG) supporting Black associates and allies, to find a way to do just that. Partnering with VOICES and the students and recent graduates recruiting team, Reuben was able to get connected with and attract diverse candidates, particularly from historically Black colleges and universities.
"VOICES jumped at the opportunity to make sure we have even more interviewers from underrepresented backgrounds," said Reuben, now a director & head of supplier diversity. "They're able to amplify this need and support events and programs so candidates are prepared and feel welcomed. If you can see it, you can be it."
Even before their first day at Capital One, VOICES is committed to supporting Black associates and allies like Reuben, and building a more inclusive environment for all.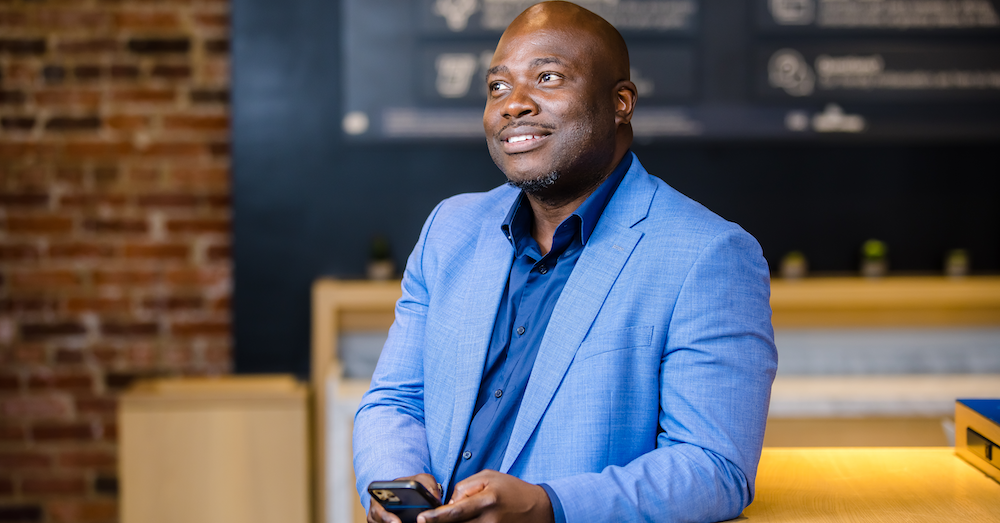 Creating workplace communities
VOICES gives associates a warm welcome to Capital One. Within the first few months of hiring, associates are invited to join local and national chapters across the United States and Canada. Associates network through events like Cafe Noir, a recurring speaker series where VOICES members meet Capital One leaders, engage in informal conversations, build relationships across the company and gain insight into their own career paths.
In addition to intimate events, such as Cafe Noir, VOICES celebrates the Black community by hosting enterprise-wide programming—like speaker series, online art exhibits and virtual get togethers—for Black History Month and Juneteenth. These events are crucial to VOICES' mission to uplift, celebrate and empower Black associates and allies. The BRG's work is a cornerstone of Capital One's culture of belonging, and Reuben said it's essential to building the community that has kept him at Capital One for over 11 years.
"VOICES has provided a home and a community for me," Reuben said. "I'm able to see people who look like me and think like me, as well as people who can relate to the challenges that I go through. VOICES isn't just for Black people, it's for everyone."
VOICES celebrates and honors the intersecting identities of associates by collaborating with Capital One's other BRGs, leading to more meaningful and diverse programming.
Kym, project manager for the Card Integrated Delivery Office, found this collaboration invaluable for creating safe spaces for difficult conversations. In 2021, she attended a series of discussions created by leaders of VOICES and HOLA, Capital One's BRG for Hispanic associates and allies. These conversations centered around the experience, history and challenges of being an underrepresented person in the United States.
"It was amazing to have those open, honest and very vulnerable conversations," Kym said. "It was uncomfortable at first, but the leaders thought of interesting ways to open the door for dialogue. It empowered people to go back to their teams and their families to have those conversations as well."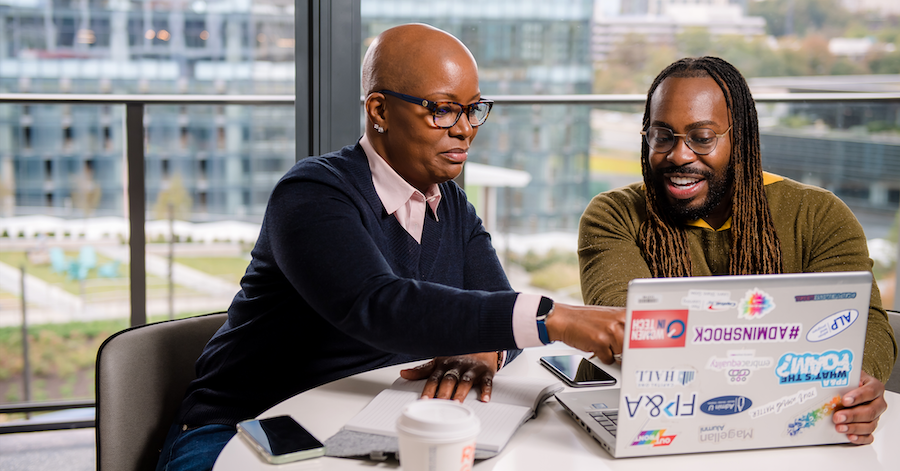 Professional development with Magellan
Career development for Black associates and allies is central to VOICES' mission. One way Associates grow is through Magellan, an annual nine-month leadership development program offered to VOICES members.
As a Magellan alumna and former co-lead of the program, Kym experienced the joy of furthering her career.
"The energy at the kick-off event is electric," Kym said. "It's amazing knowing that everyone selected for Magellan is super excited about taking the necessary steps to make progress on their careers. Plus, the leaders who are supporting them are so enthusiastic."
During the program, Capital One leaders teach career planning tactics, resource awareness, skill building, and leadership development. Participants get hands-on experience, such as resume building workshops, tips for hosting engaging presentations, career development exercises and networking sessions.
Magellan participants graduate with the skills and confidence to reach their fullest potential.
"Magellan gave me the safe space to redefine my career," Kym said. "It armed me with the skills to confidently articulate what my value was in my current role and the value that I could bring to future roles."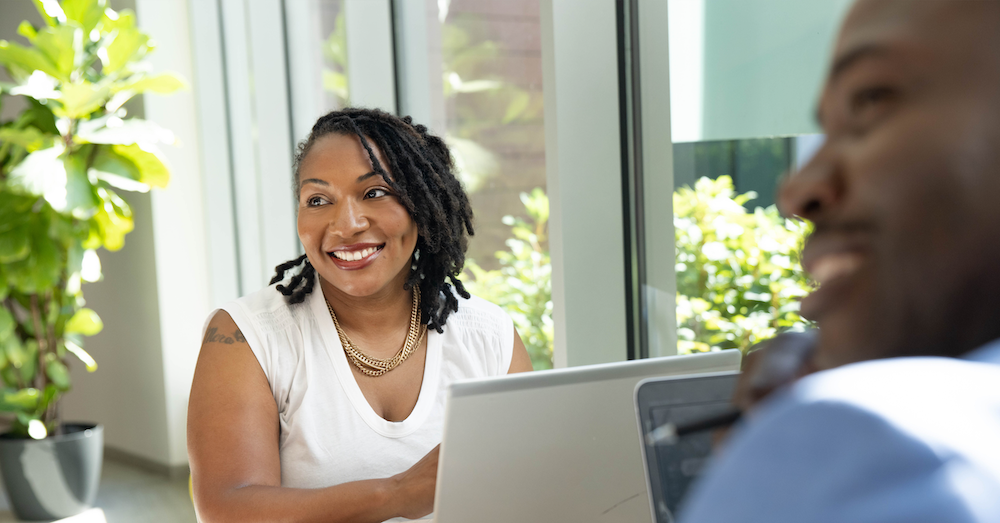 Lifting up locally and encouraging authenticity
Building the next generation of Black leaders extends outside of Capital One. By giving back to the local community and partnering with other organizations, VOICES offers volunteer opportunities for associates to enact meaningful change in their communities.
One significant partnership is with the Black Girl Magic Summit. During the 2021 event, 50,000 women participated in virtual keynotes, workshops, panels and networking in partnership with Boss Women Media. Capital One also helped to award $50,000 worth of funding to three women-owned businesses as part of the Black Girl Magic Summit's Pitch Competition, an initiative VOICES helped bring to the table in 2020.
Any associate can step into volunteer roles with local organizations, demonstrating crucial leadership skills while making positive changes. Kym helped transport leftover food from Capital One cafeterias to local food banks, combating both food insecurity and waste.
Helping others is important to Reuben. Hailing from Ghana, he's always felt the drive to give back. He uses his VOICES connections to equip and empower local Black-owned businesses with mentorship, coaches and advisors, helping them become more competitive in the marketplace.
"I don't think I know of any kind of company that really supports, drives and helps its associates give back as much as Capital One does," Reuben said.
Whether it's giving back, building careers or finding community, associates are able to count on VOICES for support in being their authentic selves.
"VOICES gives me the confidence and skills to approach my work in an unfiltered way," Kym said. "I think about roles that I had before I joined Capital One, and I felt like I had to bring a different version of myself. Having my BRG family behind me means I feel even more empowered."
Copyright © 2023 Opinions are those of the individual author. Statements are deemed accurate at the time of posting. Unless otherwise noted, Capital One is not affiliated with, or endorsed by, any company mentioned. All trademarks and intellectual property used or displayed are the property of their respective owners.