HBCUs alums find success at Capital One
Capital One is home to many associates who have found professional growth and community after graduating from a historically Black college or university. Discover how Nyla, Louis and Joy, all HBCU alumni, created their life at Capital One.
As a student at Spelman College, one of a number of historically Black colleges and universities (HBCU), Nyla interned twice at Capital One. She experienced the work of two different lines of business—Commercial Banking Development and Treasury Management—and had encouraging leaders who supported her career growth.
Nyla wanted to continue her career trajectory with a full-time position at Capital One as she entered her senior year. It was here that she felt the same amount of community involvement, professional development and mentorship opportunities as she did at Spelman.
"Spelman encouraged my passions and interests, and I was looking for an employer that would value me just as much," said Nyla, who is now a Senior Recruiter on our Diversity Recruiting team. "I found that support at Capital One. They want me to succeed in all I do."
Find out how Nyla and other associates developed a successful career at Capital One after graduating from a HBCU.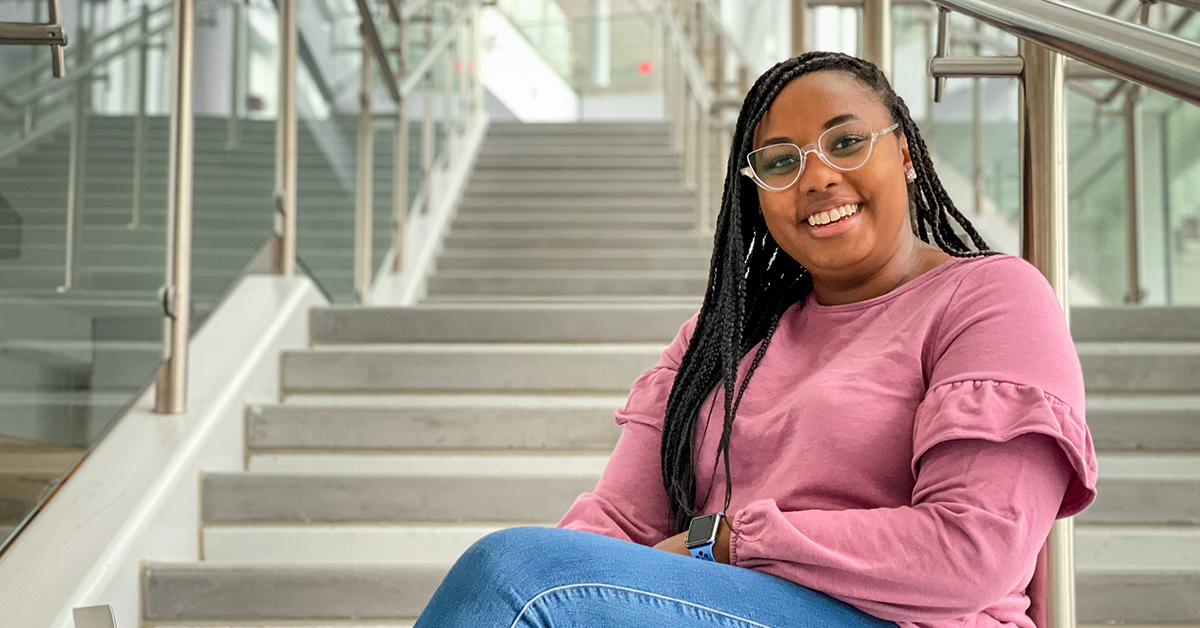 A lesson in finding your authentic self
Nyla, who grew up attending predominantly white schools, was tired of being the exception. The only one. The token Black woman. She chose Spelman because of her family's legacy attending the school, the college's rich traditions and to be surrounded by other ambitious Black women.
Attending Spelman helped Nyla overcome her feelings of self-doubt and imposter syndrome. She didn't have to question the legitimacy of her achievements because there were thousands of other Black women around her.
"I didn't have to worry that my achievements were linked to the fact that I was the only Black person in the room," Nyla said. "Spelman was a place where I could learn who I was as a human being. I came to Capital One with confidence in myself and my abilities."
Louis, Director of Software Engineering for the Stability Engineering & Operations team, found similar confidence in his professional abilities and identity while attending Morehouse College, another prominent HBCU. The school motivated him to strive for excellence, challenge himself and support others.
"I realized how important it was to have a sense of belonging and community," Louis said. "I had the opportunity to experience that at an HBCU and it's here at Capital One as well.
A place for professional growth
Joy began her career at Capital One in 1999 as a Mail Operations Coordinator. Throughout her next 20 years she saw her career progress through myriad positions within Capital One. Joy is now a Senior Process Manager for the Identity and Access Management team.
Capital One supported Joy along the way. She used the company's tuition assistance benefit to pay for college and earn a communications degree from Virginia Union University in 2009. She also earned multiple certificates in Agile development through Tech College, a proprietary learning platform created in-house by Capital One that offers thousands of free courses for associates seeking to develop new tech skills.
"The culture of learning at Capital One drove me to finish my degree and gain certifications," Joy said. "Here, people celebrate my wins and encourage me to level up my career while still maintaining work-life balance."
Capital One is a place where all associates can further their careers. Louis came to Capital One in 2019 for opportunities to further hone his skills and be part of the company's mission to use innovation and cutting-edge tech solutions to transform the banking industry.
Louis has completed multiple certifications for Amazon Web Services, a cloud platform, and Capital One covers his tuition for the ITSMF Executive Academy, a 10-month program in which Black tech executives enhance their leadership skills, manage effective change and navigate executive-level positions.
"As an engineer, you want to innovate, excel and make an impact. You can do that here," Louis said. "There's always an opportunity to learn or try something new."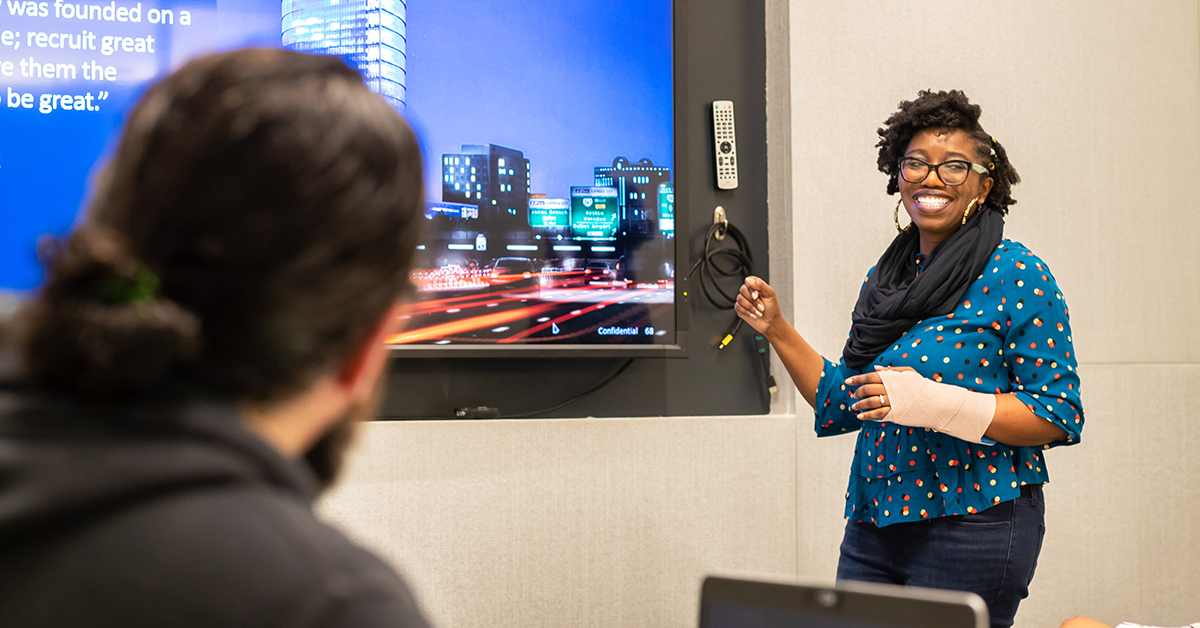 Setting up colleagues for success
Nyla, Joy and Louis are all passionate about helping associates who are starting their career journeys with Capital One.
As Louis has settled into his role at Capital One, he's taken on responsibilities that allow him to give back to his HBCU community. In his leadership role with VOICES, Capital One's Business Resource Group for Black associates and allies, Louis interacts with students at HBCUs to highlight career opportunities at the company.
"Capital One gives us time and resources to make an impact with projects that we are passionate about," Louis said.
Joy channels her enthusiasm for supporting her colleagues as the Engagement Lead for Blacks in Tech, an associate-led group for those who want to create a space where Black technologists can connect and thrive. She creates study groups for associates working on IT certifications, hosts virtual poetry readings and organizes Black history trivia events and holds "patent parties," where people unfamiliar with patents learn how they work and what it takes to submit one.
"If I can improve someone's career satisfaction, then I am also playing a positive role in the legacy of that associate and how they show up in the community," Joy said. "How we support others really matters on a small and large scale."
Nyla remembers what it was like to be a student applying for jobs and meeting with dozens of recruiters. So, when she meets with students, she is always quick to empathize with what they're going through.
Nyla recently held an open Zoom meeting with students interested in careers at Capital One. Rather than using the time to only inundate them with information about Capital One's Student and Grad programs, she asked them how they were doing in school and gave them gift cards to enjoy a meal while studying for midterm exams.
She wants Capital One's potential future associates who are at HBCUs to know they'll find a similar tight-knit, supportive community at the company as they did in school.
"It's rewarding to be in a role where I can help others who look like me or have similar experiences to me," Nyla said. "People at Capital One helped me be my best self when I was starting here. Nothing is more rewarding than being able to do the same for someone else."
Copyright © 2023 Opinions are those of the individual author. Statements are deemed accurate at the time of posting. Unless otherwise noted, Capital One is not affiliated with, or endorsed by, any company mentioned. All trademarks and intellectual property used or displayed are the property of their respective owners.