6 job searching success tips for military spouses
My Grandfather was a strong Marine Officer who served in both Vietnam and Korea as a helicopter and jet pilot. My Grandmother, out of the two of them, may have been more proud of that Marine service, though. She held an important role as a military spouse. She was able to take the worry of the "homefront" off of my grandfather's mind so he could focus on being the best Marine leader possible. Military spouses, like my grandmother, are the mainstay in the success of our military and its personnel. The strength, passion and work ethic that you possess are what makes you such great assets in the workforce! While the job hunt can be a big investment of time, attention and emotions, the positive payoff could be a great new job at an awesome company.
My name is David and I've been recruiting for nearly a decade. Throughout my career, I've helped a countless number of candidates through the job searching process, many of whom were military veterans and spouses. For military spouses especially, this process can be nerve-wracking. I'd like to share some of my tips, tricks and motivation on how to ace the job hunt, application and interview process by highlighting the unique experiences and skills that being a military spouse has brought you. Below are my top 6 points that can make an immediate impact in your job search!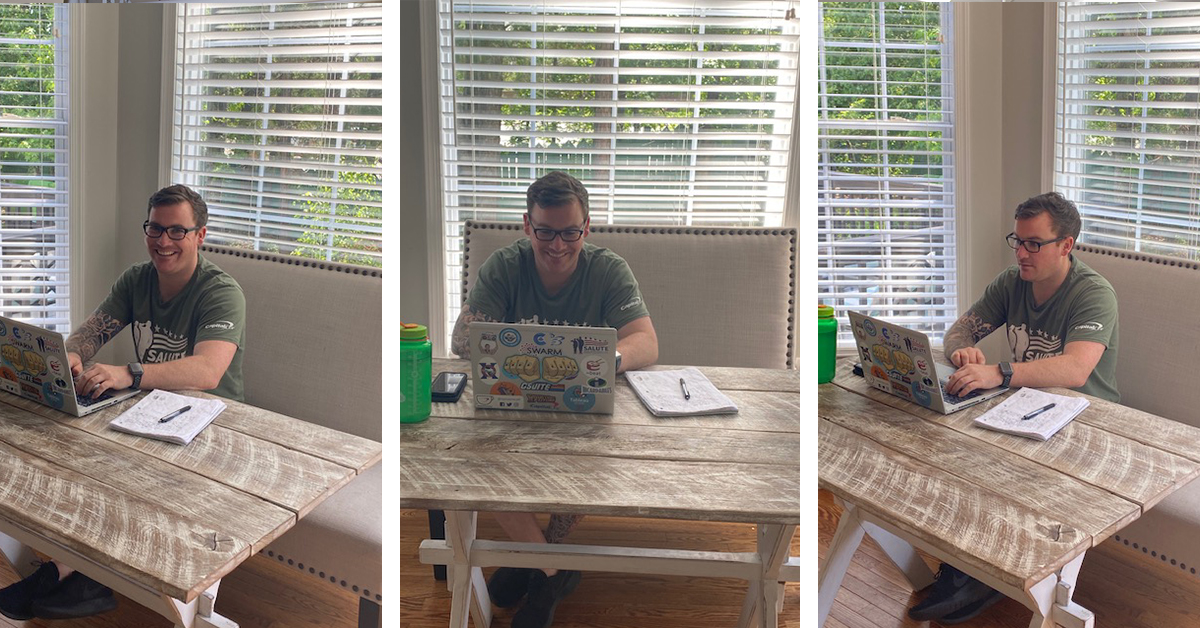 As we face these unprecedented challenges during the Coronavirus (COVID-19) pandemic, we realize that some of these tips may need to be adapted to fit the times. Events, such as in-person networking and interviews, may be on hold. You may still find some opportunities to connect virtually with others and learn more on your career journey.
Talk about and be proud of your military spouse experiences!
Being a Military spouse is not a lifestyle many would understand, but it shouldn't be something that holds you back from getting your dream job. You think potential employers might be apprehensive to hire you, thinking you might have to leave if your spouse gets new orders. Most employers likely won't even consider this. If you feel that identifying as a military spouse would be seen as a negative to a hiring manager or employer, that's probably not the right workplace for you. You need to find a company where you can be yourself and feel accepted for the proud military spouse that you are!
Capital One, for example, offers a Business Resource Group, called Salute, for veterans and military spouses to join together in community and connect with team members who share in and understand your military experiences. Upon joining the company, or even during the recruitment process, you can talk with members of this group or be matched with a buddy who can help you acclimate to the company culture.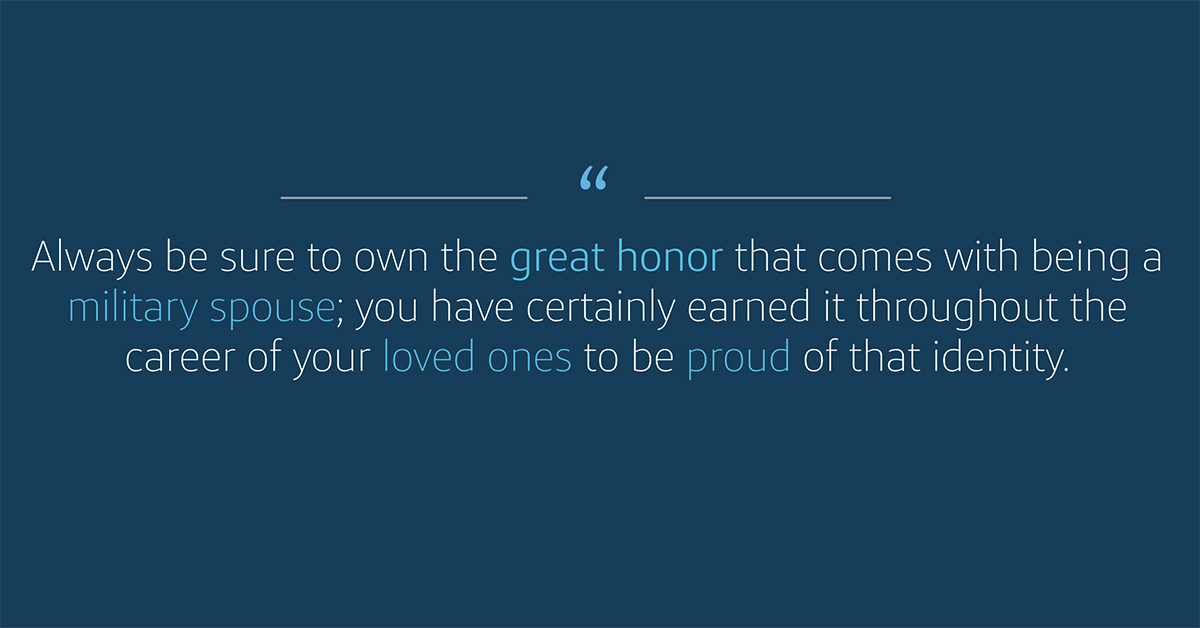 Always be sure to own the great honor that comes with being a military spouse—you have certainly earned it throughout the career of your loved ones to be proud of that identity. You've definitely developed some unique skills to better equip you in your job search through your life within the military, so be sure to identify and highlight those. Whether that is the flexibility you've adopted to accommodate the changing schedule of your military spouse or your adaptability in skill sets for different roles/backgrounds, there are facets of your experience that translate into marketable skills. Whatever you can find in your "non-traditional" experience, use it to your advantage!
Where do you want the journey to end? Envision your desired end result
A job search in itself is a full time job, but envisioning the end result you're hoping for from the very start helps you break the process down into smaller steps. Where do you want to be at the end of your job search and what do you hope to be doing? Whether that means targeting a specific industry or job, make sure you find your target(s).
How can you reach those targets from your current situation? Setting these benchmarks or smaller steps will break the task down into manageable pieces, and may help you get your foot in the door with a company you weren't even expecting to get an interview with. Is it networking to get familiar with specific organizations? Getting industry certifications that will enhance your knowledge? Consider working with a non-profit that serves military spouses specifically to connect you with job opportunities in your field, especially if you are new to the area. In the end, having a mission guiding your job search will make it more organized and potentially quicker so you can start your next exciting opportunity!
Always be networking
Job searching isn't all about sending resumes and filling out applications—networking is a great tool to make new connections with potential employers or coworkers. Having face to face interactions with people who work within the industries you are targeting will help you get first-hand insights on the company. Use LinkedIn to reach out and get in contact with current military veterans/spouses in your target industry/company, and ask if you can set up a meet and greet to chat about their experiences and even set up virtual meetings. You can use this time to gather information, share your goals with them and see if they'd be willing to help. You will be hard pressed to find a veteran or fellow military spouse that isn't excited to support your efforts. These two tactics alone can reap more benefits than you realize!
Having a current employee to vouch for you during the interview process is a great introduction to an organization. Hiring managers trust their people when it comes to identifying great candidates for their teams.
Your resume is your portrait on paper
Your resume may be the most important portion of your job search. This has to be targeted to the industry, company or specific role you have on your target list. You should consider having more than one version of your resume, including the different skill sets you have to match different types of jobs you are pursuing. Tailor your resume whenever you have the chance to reflect the best experience you have for that specific situation/role.
Also, don't feel pressured to keep your resume to a single page. If your experience spills over onto a second page, it's ok, but try not to go longer than 2 pages. Give as much detail as you feel is best to describe your experience. Your resume is your first representation to the hiring manager, so make sure it paints a robust picture of how you're a fit for the role. If you are earlier on in your career, highlight your work experience, whether relevant to the role or not. But if you are more senior, you'll want to share your most recent experience, plus any training or roles that are more related to the opportunities you are pursuing.
Read more tips on how to enhance your resume from one of our own Tech recruiters!
Turning resume gaps into a positive feature
Don't be nervous about any time lapse between jobs that may appear on your resume. Just remember to be positive about it. Share the reasons why you had to leave your old role, perhaps because your spouse was put on new orders and you had to move. This is a great chance to share how you served as the project manager of your household move, ensuring all of the logistical details were addressed and the timeline stayed on track. The dedication and attention to detail you display are both great job skills. If you are struggling to put a positive spin on your resume gaps, ask advice from any veteran, military spouse or recruiter that is experienced with translating these skills. They have first-hand experience making this transition and will likely be pleased to help you on your journey.
The last milestone to your mission, interviewing!
"Congratulations, we would like to invite you to interview with our team!" To any person in a job search, those are wonderful words to hear. Now that you got here, let's make sure you crush it. When you are fully prepared for an interview, it seems so much easier. With that said, interview prep is key.
Ask your recruiter to do a preparatory session with you. In this call, you should ask what to expect, how the interview will be set up, what the interview style is like, expectations on dress code and finally, what you should do to prepare. Your recruiter should be able to provide all of this information and, in most cases, more!
Be sure to do your research into the industry, the company and the employees you are interviewing with so you ask questions specific to that role and how you would fit into the larger work they're doing. Showing that you prepared and did your research will show the hiring manager that you are serious about the role and you really care about this opportunity.
Once in the interview, be confident and engaged! Since you did your research, you should have some questions to ask. You are interviewing this team and the company to ensure you feel comfortable there just as much as they are interviewing you for your fit in the role. Ask about the culture, team dynamics, where you would fit in and expectations for you on the role, such as what you could expect within your first few weeks or months. You can also ask about the current and future states of the line of business and how you can come in to make an impact. All of these will spur further conversation so you can get a good sense of what you are walking into.
Cliff-notes are the best notes
To summarize, here are your tips as a military spouse to better enhance your job search:
Be proud of being a military spouse, own it
Figure out your end goal and build your journey off of that
Always be networking

—

get out there and meet some people
Craft a strong resume that highlights you and the great skills you bring to the table
Explain your time gaps in work honestly and positively
Be prepared for your interview and do your research to make sure this company is a good fit for YOUR needs as much as you are theirs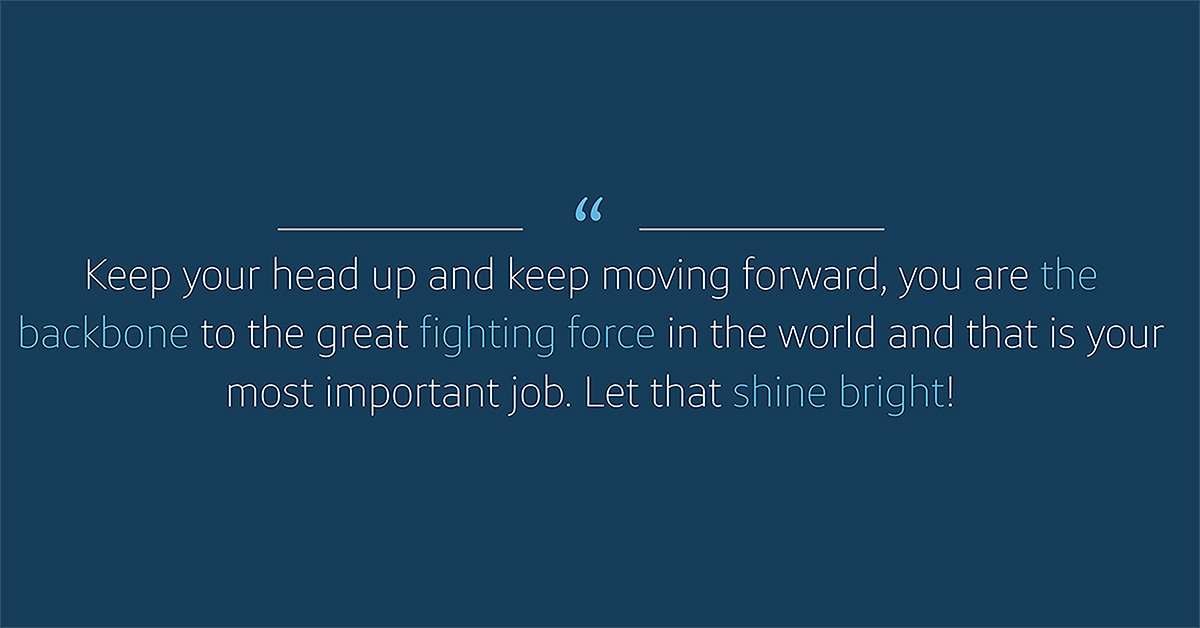 Don't stop believing in yourself!
The job search can and will be daunting at times, don't get down on yourself if it takes time. Have a plan, do your research, hammer out a solid resume and get out to meet people—these are all in your control during the job hunt. Don't sweat what you cannot control in the process. Keep your head up and keep moving forward, you are the backbone to the great fighting force in the world and that is your most important job. Let that shine bright!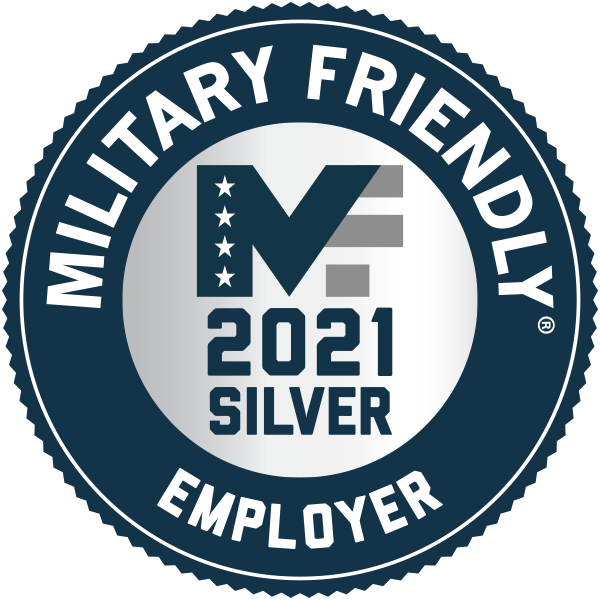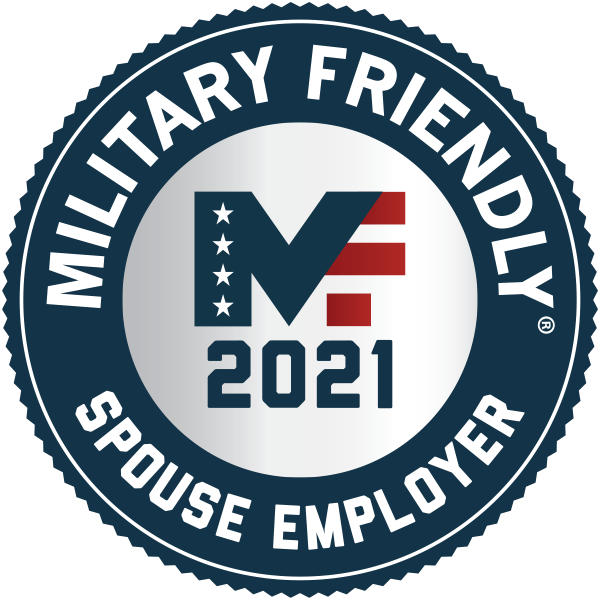 Capital One is a Silver Military Friendly Employer, as referenced in the 2021 Military Friendly Employer Guide. The Military Friendly designation creates better outcomes for Veterans by setting the standard for American companies. This accolade is a testament to Capital One's commitment to Veteran programs and diverse and inclusive culture of belonging. We're proud to celebrate this achievement with our Military Business Resource Group, and across the company.
Copyright © 2023
Opinions are those of the individual author. Statements are deemed accurate at the time of posting. Unless otherwise noted, Capital One is not affiliated with, or endorsed by, any company mentioned. All trademarks and intellectual property used or displayed are the property of their respective owners.