7 tips to nail your virtual interview
You did it. You scoured job boards, got your resume together, successfully applied for a job at Capital One and got the call to do your final round of interviews. Interviews, at the best of times, can be nerve-wracking but on top of those normal butterflies, you've now been told that your interview will be virtual instead of in person. While there are some obvious advantages (no travel time and interviewing in a familiar, comfortable space), you may need some reassurance on the virtual interview experience. Never fear! We are here to help make this experience as smooth and as comfortable as we would at our interview suites. Here are our top tips to help you stay calm and land your dream job at Capital One.
1. Read all the emails from your recruiter carefully
Your recruiter knows that a virtual interview might be a brand new thing for you. On top of sending your interview schedule, they'll be sending instructions on how to sign into your virtual interview. Be sure to review all of the instructions prior to your interview day so you can get your questions answered and make sure you fully understand the process. You'll also receive instructions on how to use our video meeting platform, Zoom. You'll definitely want to test it before the start of your first interview!
2. Check your computer and internet speeds
As simple as this may seem, make sure your computer and internet are in good working order. Your computer should be running on the most recent updates and you'll need a reliable internet connection. Consider running a test using a video chat app, like Zoom, on your computer with a friend before your interview day to confirm that everything is working properly. Do this a couple of days in advance so you aren't struggling the morning of and adding to your stress before the actual interview! Additionally, have your computer plugged in or be sure the battery holds enough charge for the entirety of the interview.
3. Consider your surroundings
Remember when we suggested running a video test with a friend? While doing that, check out what is behind you and how visible you are on the screen. You want the interviewer to concentrate on you, not be distracted by a TV playing in the background, your posters hanging on the wall or the fact that they can't see your face very well. If you'd like, you're welcome to use one of our Zoom backgrounds for your interview. Lighting is a huge factor you might not consider—like all interviews, you want to put your best presentation forward so make sure your face is visible. Try sitting next to a window or close to a bright lamp so your face is illuminated. It's important that the light is coming from an angle that illuminates your face, so don't sit with a window or light behind you either. Also, try putting the dog and cat in another room or consider having a friend watch them for the day if they tend to get noisy.
Basically, don't let your surroundings detract from the great things you are saying… you want to come across as you are—smart, capable and ready to take on the serious and innovative work we do here at Capital One.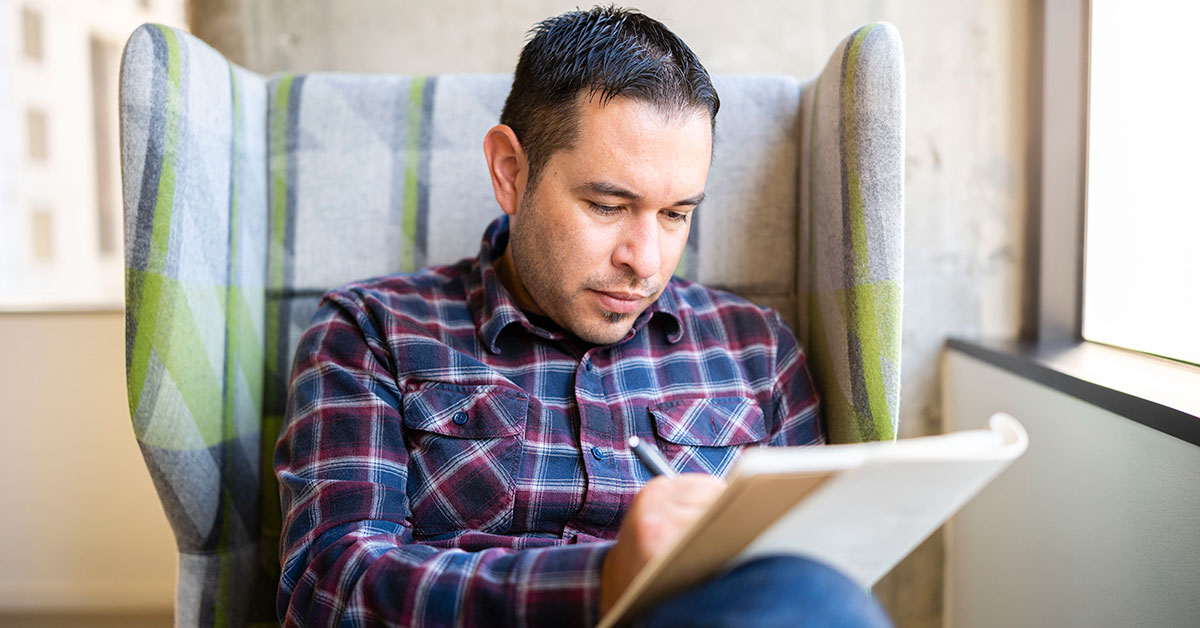 4. Dress like you're going to an in-person interview
As a general rule, if you wouldn't wear it to an in-person interview, don't wear it to your virtual interview. Like all interviews, this is your opportunity to make a great first impression so you should look put together and professional, even from the comfort of your home. And again, like an in-person interview, choose something that you feel confident in. Your confidence will come across the screen much like it would if you were meeting your interviewers in person.
5. Come prepared to answer and ask questions
Would you wing any interview? Probably not! Just because you aren't coming to the office in person, doesn't mean you shouldn't be prepared to answer questions or to ask questions of your own. Do your research and be prepared for each type of interview. And if you're doing a case, read up on how to ace it! Your recruiter will be sending instructions on how to conduct your case interview over Zoom, so read those carefully so you understand everything.
In fact, because you aren't visiting the office in person, it might be a good idea to ask even more questions, including ones about team dynamics and the workspace. What is the team's work from home policy? If they routinely work from home, how do they stay connected? You can also explore the resources here on the blog, including checking out our offices in McLean, Richmond, Plano and New York, as well as finding out more about our on-campus food services.
6. Hit a technical snag? Don't panic!
If, despite all your tests, your call drops or video is buffering, try to stay calm. As frustrating as it might be, sometimes a quick reboot can solve the problem. Try to convey the problem as best you can and what steps you're going to take to try to remedy it. Hopefully, you can get it sorted and continue with the Zoom interview. If it's not possible to continue the interview in Zoom for whatever reason, try a phone call. That doesn't work? Make sure to send an email to your interviewer and recruiter so they can help you with next steps.
7. Relax and be yourself
As tough as it may be in any interview, try to relax and let your personality and skills shine. Since you may not be able to convey enthusiasm as much on video as in person, make sure to explain why you think you're a great fit for the role and why you're enthusiastic about joining Capital One. Remember—it took a lot to get to this point. You have the skills, now let the interviewers get to know you. You've got this.
While you may not be as familiar with virtual interviews as you are with in person interviews, they don't have to be scary. Following these virtual interview tips can help you relax, be clear about your skills and land your dream job at Capital One. Good luck and happy interviewing!
Copyright © 2023
Opinions are those of the individual author. Statements are deemed accurate at the time of posting. Unless otherwise noted, Capital One is not affiliated with, or endorsed by, any company mentioned. All trademarks and intellectual property used or displayed are the property of their respective owners.