How to apply for a job during COVID-19
Coronavirus (COVID-19) has impacted daily life for most Americans (and the world), including how and where we're working. Although we may think and act like a tech company, technically, we're a bank and one thing hasn't changed—customers still need access to their money and deserve a great experience when interacting with their bank—which is why we're still hiring!
You may be wondering how this new normal is affecting how to apply for a job at Capital One, the application process or where your skills and experience will make the most impact. We're here to guide you and help you navigate the website so you can find a great new career!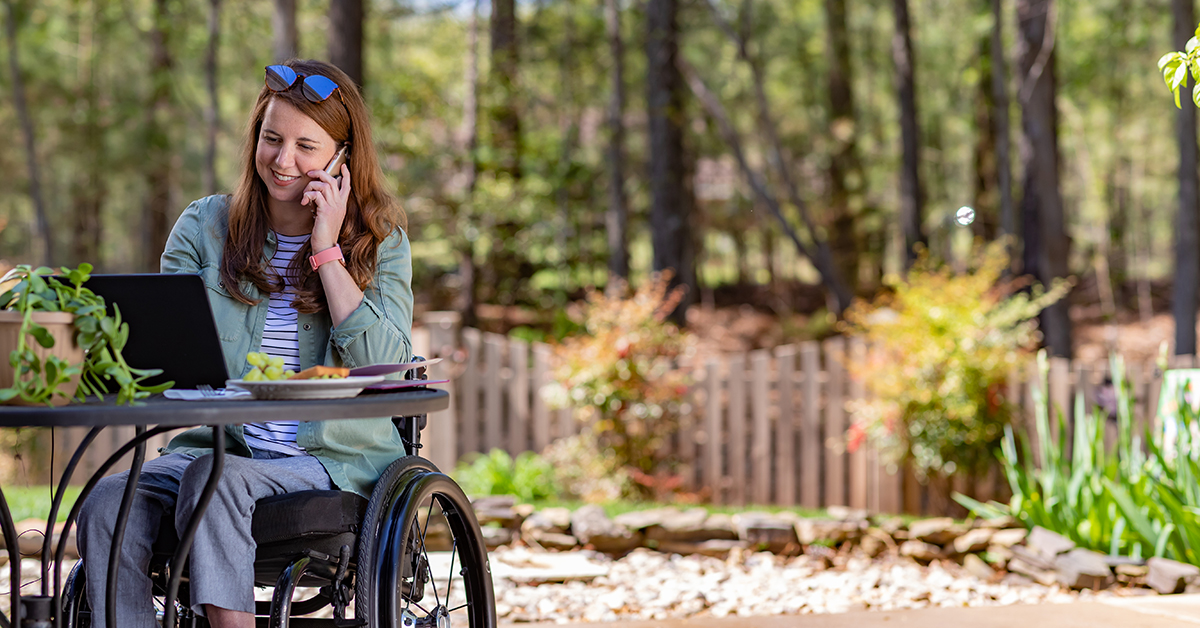 Research the company and culture
If you find yourself suddenly and unexpectedly job searching due to the impact of the Coronavirus, you may want to start your search by looking into our company and our culture. Luckily, you've come to the right spot! The best place to learn about what #LifeAtCapitalOne is like is right here on the Capital One Careers website—our homepage is a one-stop shop for finding all the information you need to get started. At the top of the homepage, you'll find quick links that help you explore everything we have to offer.
If you want to learn about all our different teams and types of roles available within a team, be sure to check out the Teams & Roles section in the menu. We also share an overview of benefits we offer associates, as well as different aspects of our culture. The Life At Capital One careers blog you're reading now is the best place to find stories directly from our associates about everything from tips for nailing your virtual interview, to what life at Capital One is like for working moms. You may also want to check our videos or LinkedIn to get a feel for what it's like to work here when we're not all working from home. Check your network to see if you know any Capital One associates—networking is one of the best ways to find a new job.
Search for open roles
Searching for a new job, especially under such difficult circumstances, can feel overwhelming. We're here to help! You can start looking for your next role right here on the Capital One Careers website—on every page, we feature a search bar that can help you get started.
If you already know what type of job you're looking for, use the keyword search to get a list of jobs that match your selected criteria. If you're unsure of how your skills and experience translate to roles at Capital One, visit our Teams & Roles section to find jobs categorized into families, each with a central purpose. Reading up on the information provided about our different teams will help you determine where your skills might fit best.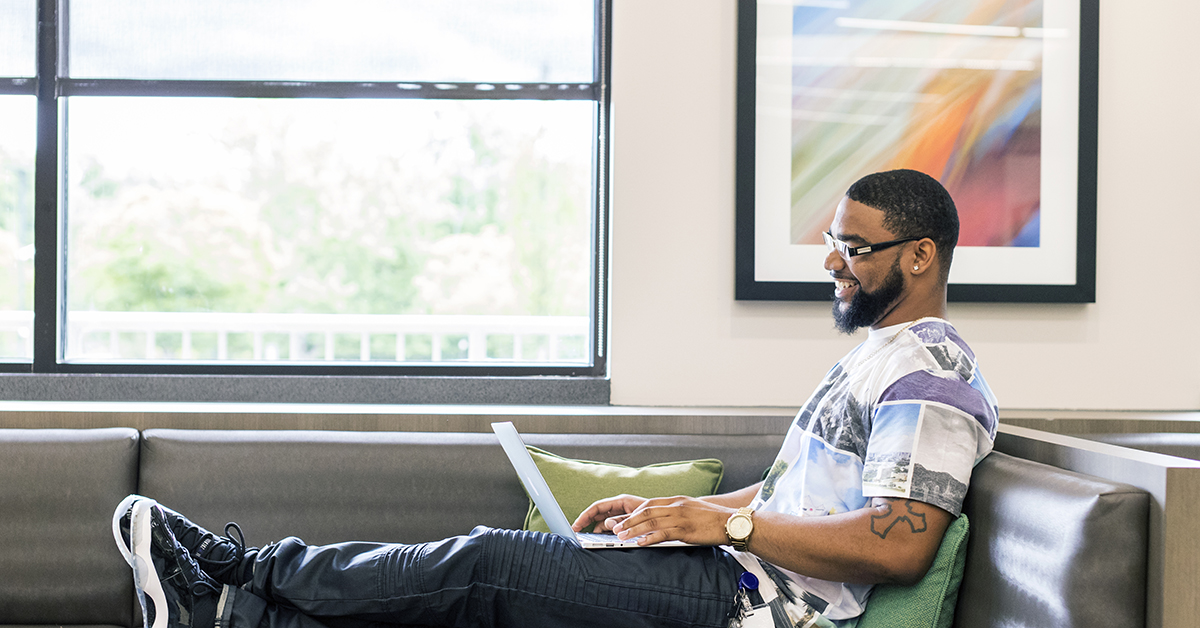 Want to work in a specific location? The easiest way to find jobs in your geographic area is to select your preferred location from the drop down, then pick a radius (how far you'd be comfortable commuting based on where you live). Our biggest people centers are at our headquarters, just outside Washington, D.C., as well as in Richmond, Virginia, Plano, Texas and New York City, but we have branches, cafes and offices across the nation as well.
If you're still in school or have recently graduated from an advanced degree program, be sure to check out student opportunities through Campus Careers to find programs available for you to jumpstart your career. Take time to explore the videos and get to know each type of job program we offer to upcoming and recent university grads. These roles for recent grads are a great way to kick-off your career—you'll get to explore your options before committing to one particular area!
Prep your resume
Now that you've explored Capital One culture and found the job (or jobs!) you'd like to apply for, make sure your resume is not only up-to-date with your most recent experience, but also has maximum impact—you'll want your resume to represent you well, at a glance! Focus on your most relevant and enticing skills or job experience in the first part of your resume so a recruiter can't miss it. Show them that you're a great fit for the exact role you're applying for by putting information that relates most to the job up top. This is especially important if you haven't applied for a new job in awhile… don't make recruiters or hiring managers guess if you'd be a good fit for the role—show them that you are!
Also, since what's most relevant can vary from role to role, plan on creating multiple versions of your resume so you can highlight different aspects of your experience that showcase how you're best suited for each role. One of our Tech recruiters put together his top resume tips that apply to almost every role—check them out to learn more about how to make your resume stand out from the crowd!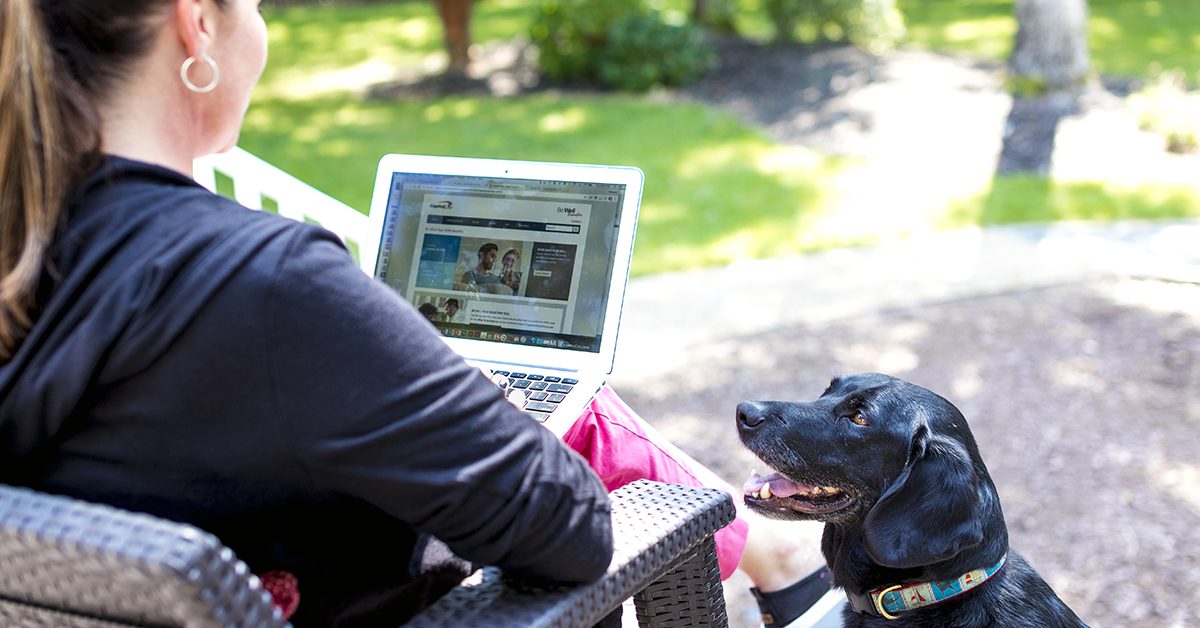 Apply for a new job
Before you click apply, review the Basic Qualifications included in the job description to make sure your experience matches the minimum requirements for the role (this will be critical in order to move forward in the process). Preferred Qualifications are nice-to-haves, but are not required to be considered for the role—think about these as differentiators. When you do click Apply, you'll be asked to fill out some basic, preliminary information in order to move forward to the application. Be sure to provide all the requested information during the application process to put your best foot forward and give a full picture of your skills and experience.
Searching for a job, especially at a large company, can feel overwhelming. And with a worldwide pandemic in the mix, it can feel even more so. With our tips for how to apply for a job at Capital One, you can navigate the job application process with confidence and begin looking forward to an exciting new future!
Copyright © 2023
Opinions are those of the individual author. Statements are deemed accurate at the time of posting. Unless otherwise noted, Capital One is not affiliated with, or endorsed by, any company mentioned. All trademarks and intellectual property used or displayed are the property of their respective owners.