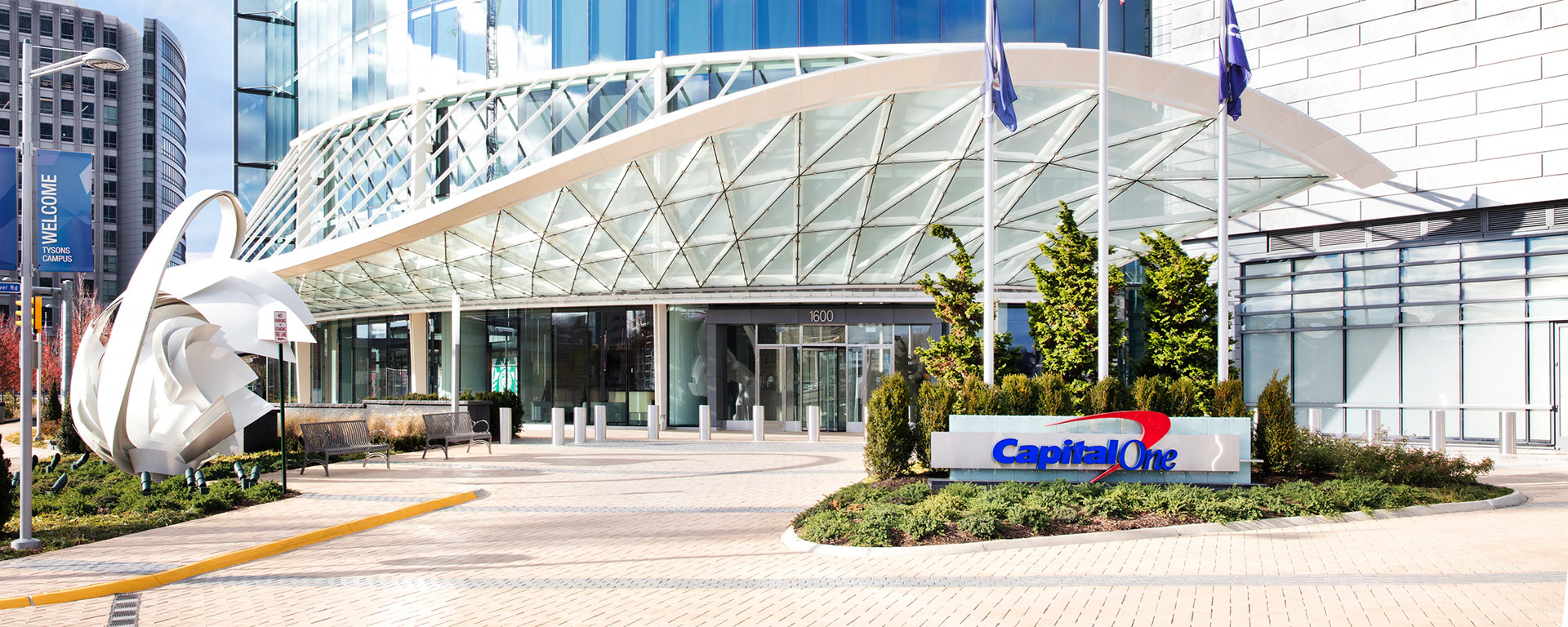 McLean, Virginia
McLean, Virginia is 30 minutes outside of the nation's capital, Washington, DC, and is home to Capital One's headquarters and a number of our offices. Just steps from the Metro Silver line or a short shuttle ride away, you'll find everything you need to live life to the fullest in a work environment that's designed so all associates can thrive and drive transformative work.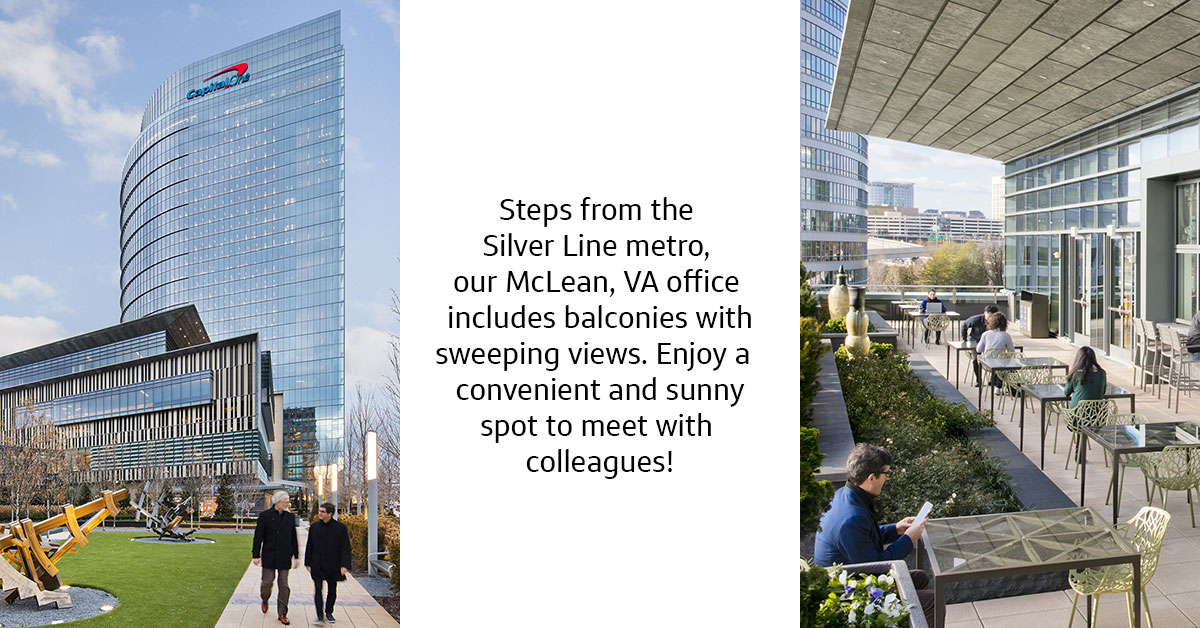 Associates move about the office as their workspace needs change throughout the day. They flex from collaborative spaces working together with their team, to more secluded spaces to get some focused work done, to large meeting spaces to share a presentation or gather as an organization.
Catch up on emails at one of the many coffee shops or cafeterias on site, take to the outdoor terrace for sweeping views of the area and a sunny spot for a meet and greet with a coworker, or jump into a pickup game of basketball with some friends on the basketball court—the choice is yours to work how you work best.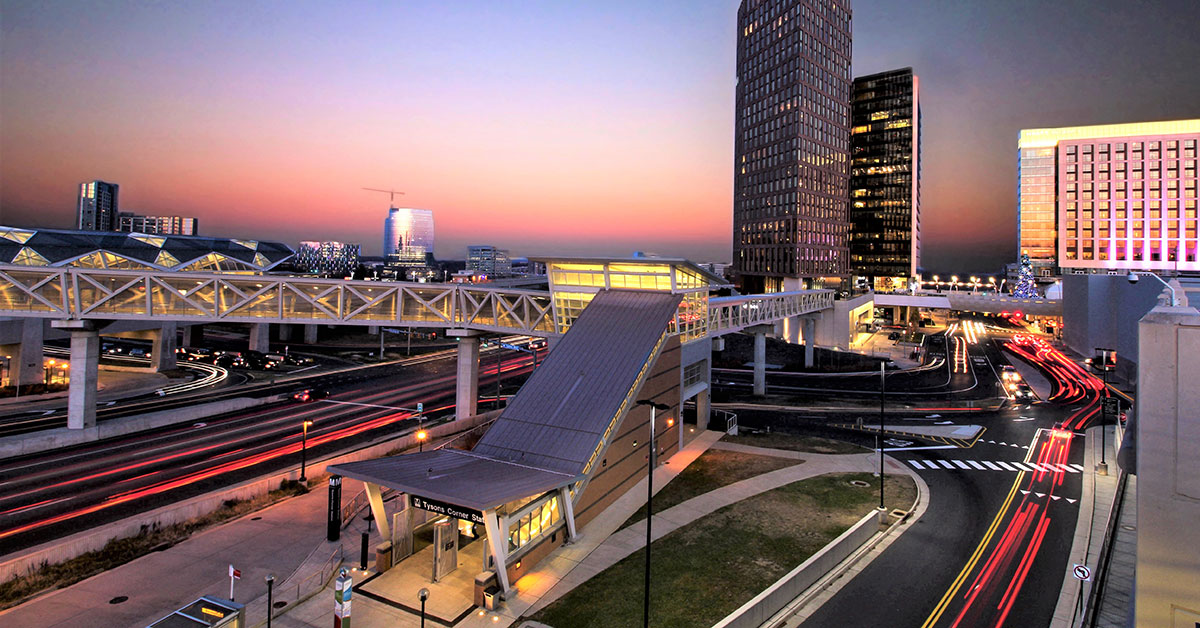 Centrally located near mass transportation and major roadways so you can commute the way you choose.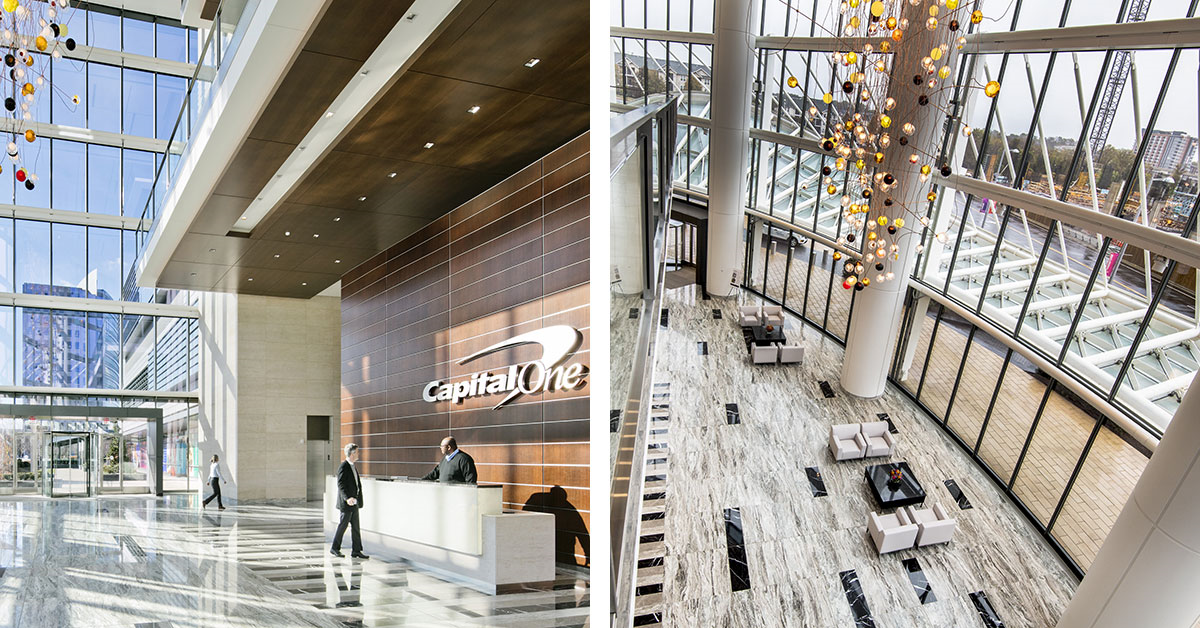 Designed with outdoor spaces and natural light so you remain connected with the world beyond the office.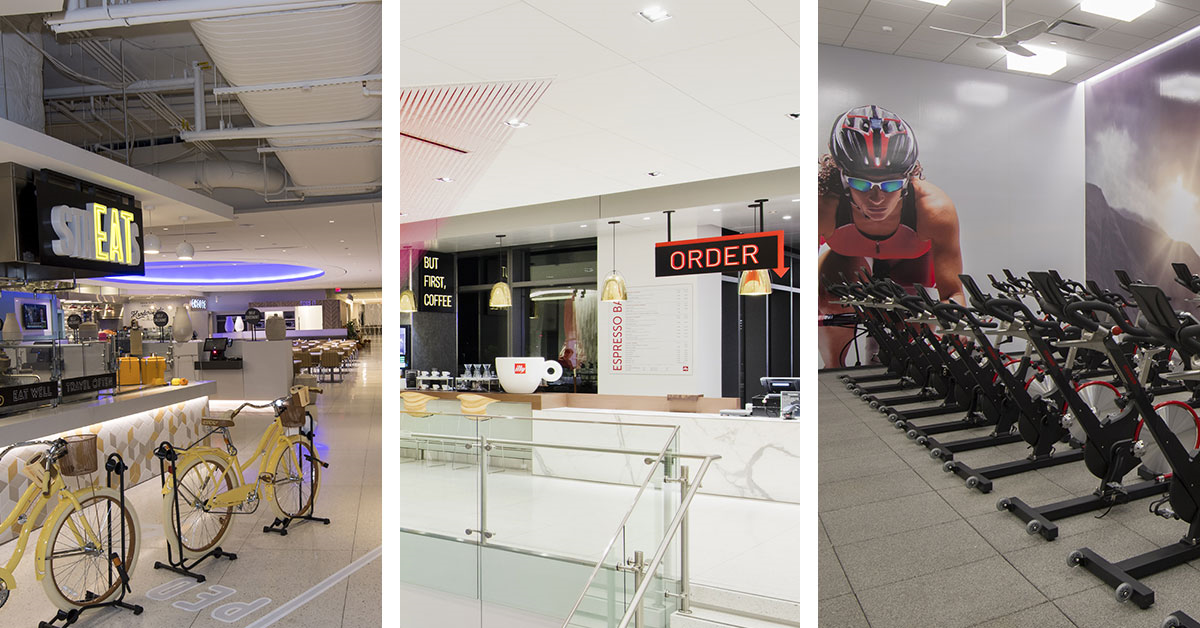 A bountiful array of dining and activity options, like the fitness center or basketball courts, offer the chance to break up the work day with a change of activity.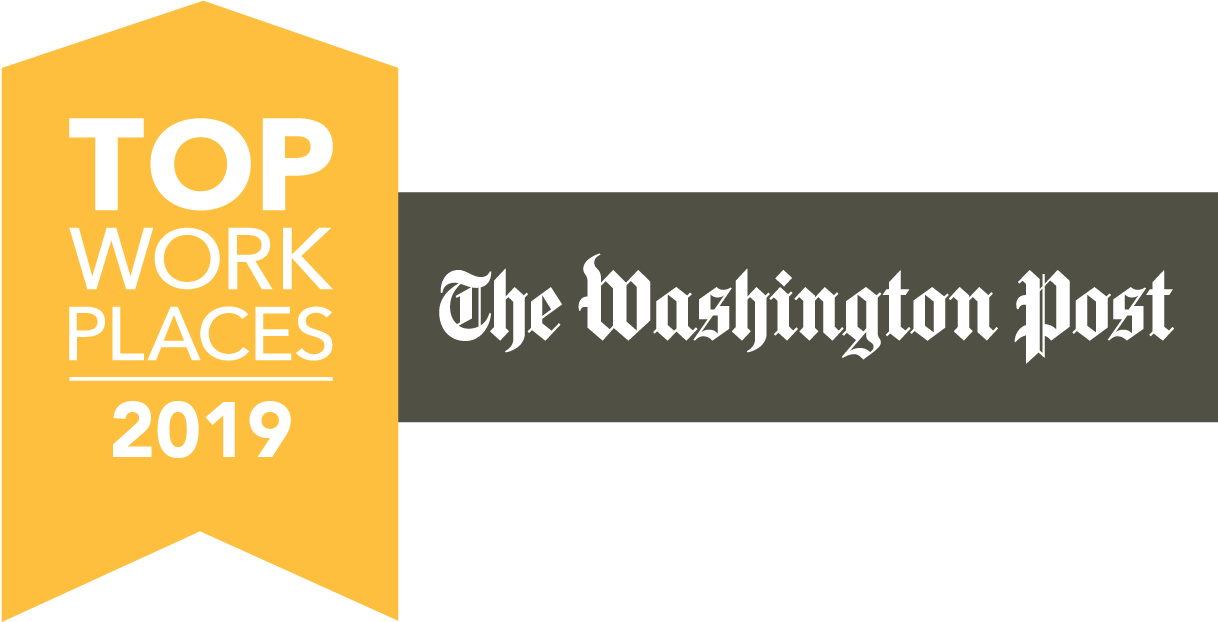 Capital One in McLean Capital One in McLean
McLean Headquarters

1680 Capital One Drive McLean, VA 22102-3491

Towers

8020 Towers Crescent Drive, Vienna, VA 22182

Clarendon Labs

3030 Clarendon Blvd 5th floor Arlington, VA 22201

Tysons

1750 Tysons Blvd., McLean, VA 22102