5 job hunting success tips for veterans
How can veterans smoothly begin a new career after their military service? If you're a recently transitioned veteran or looking at diving into a new line of work, it may seem like unfamiliar new territory. It can be difficult to interpret a sea of different job titles and roles or to figure out if your background and experiences make you qualified for a certain job. Plus, let's not forget interviewing and onboarding, which might not be something you've experienced recently—that's a lot to take in when coming from a structured environment like the military! As veterans, you bring diverse experiences to the workplace and you have to figure out the best ways to showcase that. These 5 tips will help you demystify and simplify your job hunt so you can land the right job for you.
1. Begin your job search early and keep at it!
A common situation for veterans seeking their first civilian job after service is starting their search about 60-90 days before their terminal leave. This may sound like plenty of time to find a job. But if you want to find a really great fit for you, you'll want to start even sooner so you have plenty of time to do your research. Basically, as soon as you know you when your timeframe for transitioning is, you should start looking for your next role!
Do research on companies that interest you (more on that later), start networking and reach out to your network to build relationships and connections to potential employers or open roles. You'll want to gain understanding and information about what different companies are like and what you like about their work and culture. You never know what you'll find out just from talking to people—your next career move could be one fateful meet and greet away! All of this prep work before you apply to jobs takes time but it will really help you narrow down your interests and focus on jobs and companies that are the best fit for you.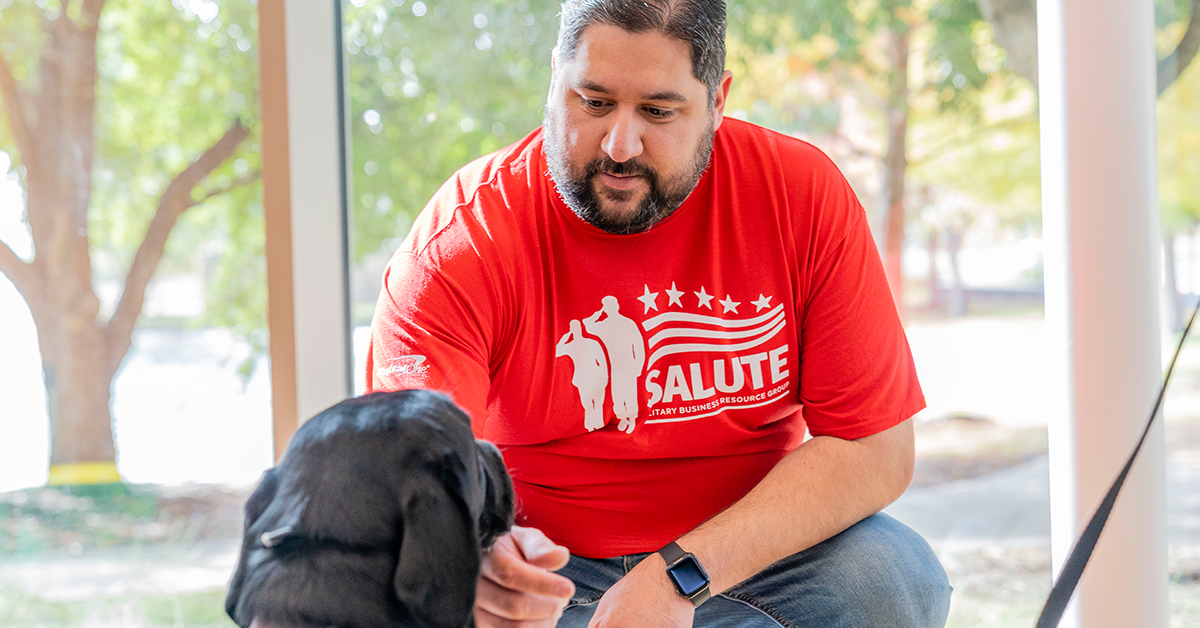 2. Network and connect with others to build bridges to new horizons
LinkedIn is a very powerful tool for veterans looking for information on jobs and companies. Be sure to use it in your search to see what aspects of culture companies are highlighting in their posts and find out what associates are sharing about work they're proud of doing. You can also connect with other veterans who are associates at those organizations and get insights from someone who has a similar background to yourself. These folks are great resources for you to understand how to successfully make the change to a role in their organization.
At Capital One, there is a thriving military business resource group, Salute, where veterans, reservists and military families in our community can connect. Through this involvement, associates like Pete, for example, feel empowered to share their experiences as a veteran working at Capital One. Or they find the resources to give back their communities and connect with others in the workplace, like Malina did.
Job Fairs are also a valuable networking opportunity for gaining exposure to recruiters directly. Even now, they are still occurring virtually and offer a great chance to connect. Do some research to ensure you're focusing on the companies that mirror your experiences and interests. Identify employers who have previously hired veterans with your MOS. Assuming the veterans that were hired before you have performed well, that employer is more likely to hire additional veterans with similar backgrounds and experience, as they are already familiar with the skill set that you bring to the job. Knowing which organizations are attending will also allow you to plan which booths you want to visit and maximize your efforts. Have copies of your resume on hand to share with recruiters (keep it to 2 pages or less). Also keep company information from your research in mind and have questions ready to ask recruiters in your conversation. It shows preparation and strong interest in their organization and your possible future there.
3. Do research on potential roles and companies to find a match for your goals
What are the most important things you need to succeed? How closely do you hope to work with your manager and team or would you rather have more autonomy to reach milestones? How important is a strong company culture to you? What type of roles allow you to focus on your strongest skills or fields that you're willing to grow and learn in? Your research will help you know which opportunities are truly a good fit for your background and goals.
One important thing to consider coming from your military background is how potential employers support their veteran associates in getting onboard and throughout their career. For example, Capital One provides a Military Skills Translator to input your MOS/Rate and it will provide roles that best suit your background.
Part of your research should be around compensation. You want to be prepared for any conversations you may have with recruiters, hiring managers or just networking calls as you advance through the interview and hiring process. A few ways you can prepare for these discussions are to first, review your TOTAL monthly income (Base, BAH, other benefits etc) you receive from the military so you know your baseline expectations. Then, look at the market and see what people are making in the roles you are targeting, utilizing LinkedIn, Glassdoor and other online resources. Finally, ask about potential sign-on bonuses. You need to understand what you need to make your transition smooth. These little details will help you pin down your job search even further because it will weed out roles that will not fit your requirements! All of this research will allow you to have direct, open conversations throughout the process and that will make your overall job search less stressful.
4. Your resume needs to be a strong first introduction
Your resume is the first glimpse of you that the recruiting team or hiring manager sees, so you have to make it good! Consider asking a friend, colleague or connection with very little knowledge of the military to review your resume and offer feedback and ideas to make sure your skills and experience translate broadly. Avoid trying to cram a lot of vague military centric experience from your whole career onto 2 pages. If you are targeting specific roles, you should have a specific skill set resumes built for each role you are targeting. For example, you may have been in a Combat Arms MOS, but you are looking to get into program management when you transition. Highlight your programmatic, leadership and collaboration experience, instead of a more combat training focus. These experiences may be better used in your interview responses where you can provide more background and an explanation of how it enhances your qualifications.
You may think, "I feel like I am not being honest if I do not put all my experience on my resume." While that is understandable because you have a ton of versatile skills to share, your resume needs to focus on knowledge that's applicable and useful to the role(s) you are applying for. It is not being dishonest to only put specific experiences—think of it as being tactical in your job search.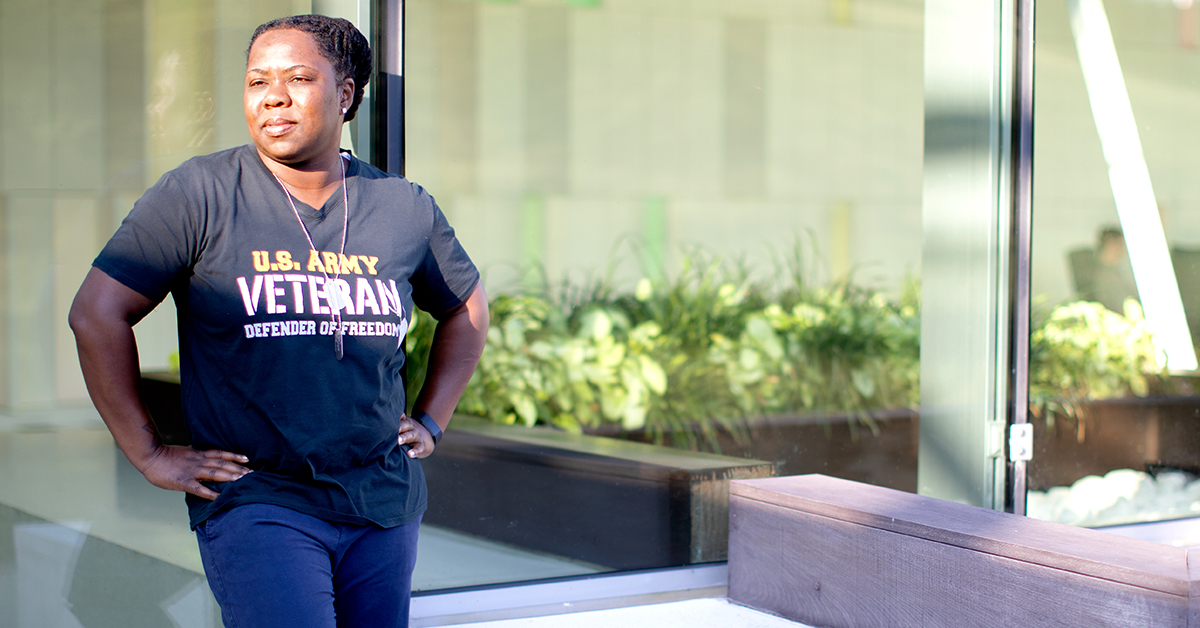 5. Interview prep sets you up for success to close the deal!
Now, we have done all the hard work of researching, networking and building those strong resumes, it's time for the interviews! Prepping for the interview is another important step in the whole process. You should do your due diligence in researching the company and the role itself. Be prepared to answer questions about how you are able to perform the duties of that job and how your experiences have prepared you to handle these tasks.
Another tip? Have your own questions ready to ask recruiters about the company, its culture and the team you'll be working on. While researching, you may actually find similar experiences and information you can bring up in your interviews to create conversation or build into your answers. These are small, but key, points in interviews that can help set you apart from other applicants!
Finally, once you are successful and receive an offer, don't hesitate to take time to think through it, review all details and ask questions! If you need a stronger offer, inquire about a sign-on or a better compensation package as a whole. There is always room to ask negotiation questions throughout the process, so ensure you are having those open conversations with your recruiter and don't sell yourself short! They should be honest with you as well and let you know salary ranges, bonuses and benefits as you advance through the process.
Lastly, lean on your network, too, for feedback on your offer(s). Other veterans, who have been through the process and understand the market and the industry, can help you assess the strength of your offer. They will also be glad to reassure you that you're getting the fair and competitive wages you deserve. These are great people to lean on!
This might be a lot of information to take in and you may be feeling nervous about making this big career leap. Don't try to tackle it all at once. With a little preparation and planning, you'll navigate the searching and interviewing processes with ease. Focus your energy effectively and show recruiters and employers why you're a uniquely strong asset to their team. With these tips in mind, you'll be armed and ready to land your next great job and start your new career.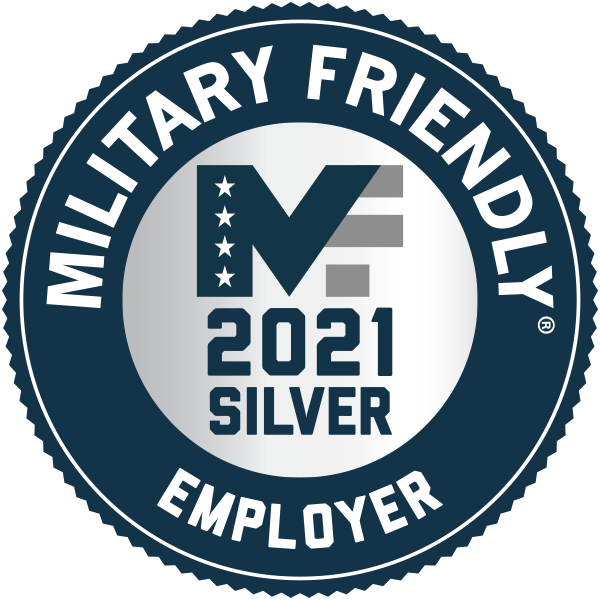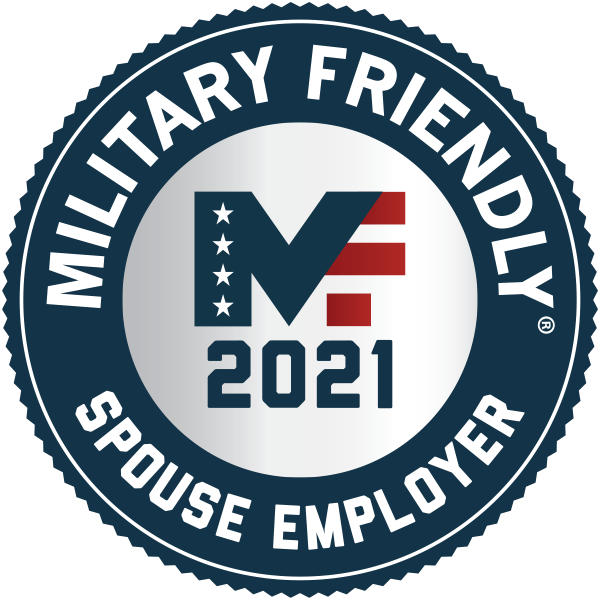 Capital One is a Silver Military Friendly Employer, as referenced in the 2021 Military Friendly Employer Guide. The Military Friendly designation creates better outcomes for Veterans by setting the standard for American companies. This accolade is a testament to Capital One's commitment to Veteran programs and diverse and inclusive culture of belonging. We're proud to celebrate this achievement with our Military Business Resource Group, and across the company.
Copyright © 2023
Opinions are those of the individual author. Statements are deemed accurate at the time of posting. Unless otherwise noted, Capital One is not affiliated with, or endorsed by, any company mentioned. All trademarks and intellectual property used or displayed are the property of their respective owners.