Shattering the glass ceiling with empowher
Audrey, a senior director in brand marketing, has been with empowher, Capital One's Business Resource Group (BRG) for women and allies, since it started in 2001. She's watched the BRG grow from a group of 30 women to about 22,000 members in multiple countries and became the co-lead of the group in 2021.
That's where she met Jen, a senior director of cyber associate experience and engagement co-lead of empowher. After getting to know each other, Audrey and Jen both realized that they didn't just meet a colleague. They met a lifelong friend.
"When we met, we instantly connected," Audrey said. "We have different backgrounds, different beliefs, different points of view, but we still have so much in common. It truly is like we're twins."
Friendships like Audrey and Jen's are at the heart of empowher's mission. By creating spaces where women and allies can support each other, empowher members are investing in themselves, their peers and the next generation of powerful women leaders.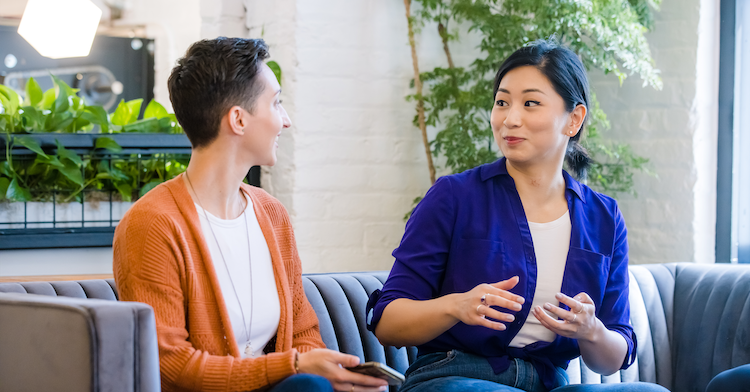 Cultivating leaders of today and tomorrow
As the largest BRG at Capital One, empowher is there to support all women on their career journey. They create an inclusive culture where all women and associates can bring their whole selves to work and feel included, empowered and developed to succeed. Members can find community through informal networking events and inspiring book clubs or seek out professional development by attending speaker series, roundtable discussions and skill workshops.
Each of these opportunities give members a chance to practice their leadership skills, build their resumes and establish connections throughout Capital One.
"We have a laser focus on the community and our members," Jen said. "One of my big passions is to help women accelerate to the next level in their careers."
For Ashley, a content manager and co-lead of empowher's St. Paul, Minnesota chapter, the BRG's mentorship opportunities have been the key to leveling up her career. She credits her St. Paul co-lead and mentor for opening the doors that led her to grow from a process manager to a content manager.
As she achieves her career goals, she's inspired to help others on their career journey.
"Because of the trust and the doors my mentor has opened for me, I try to be very welcoming when new people join empowher," Ashley said. "I want to become that person who guides a new person through their career. My mentor set the path for me to become the leader that I am."
Empowher's mission reaches beyond Capital One and into local communities. In collaboration with Capital One's Diversity, Inclusion and Belonging team, empowher partners with groups like Catalyst and Working Mother on their mission to elevate women. Members give back by mentoring high schoolers, organizing donations for women's shelters and helping students with resume writing and interviewing.
"All of the BRGs, including empowher, are about more than professional growth," said Audrey. "We're helping Capital One create belonging and support our communities."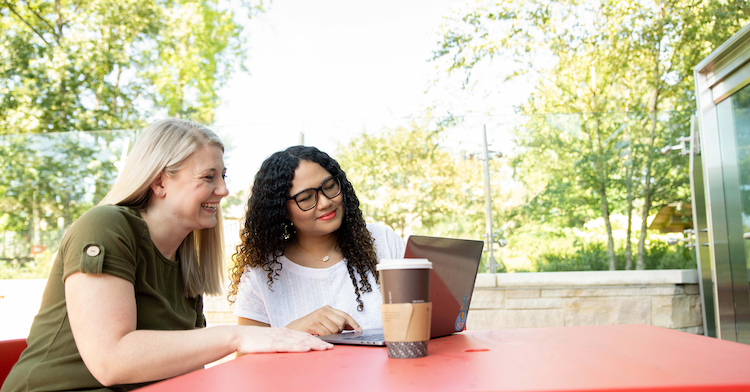 Supporting women's wellbeing
Empowher recognizes the importance of women's complete wellness. The BRG frequently hosts lunch and learns on Capital One's robust benefits, from parental leave to mental health services, so members can get help when they need it.
In 2022, empowher members formed small groups where women could meet and discuss challenges, successes, current events and their home lives without judgment.
"Mental health isn't just mindfulness, it's also changing the way we interact with people and building safe spaces within our company," Ashley said. "We continue to remind anyone in empowher that you're always safe here."
In 2021, empowher celebrated Women's History Month with the theme of #CourageTo. Women shared their stories about when they used their bravery, strength and intelligence to overcome personal and professional challenges.
"Sometimes people see vulnerability in women as a negative," Jen said. "For me, I see it as a positive. People will connect with you when you open up and share your challenges."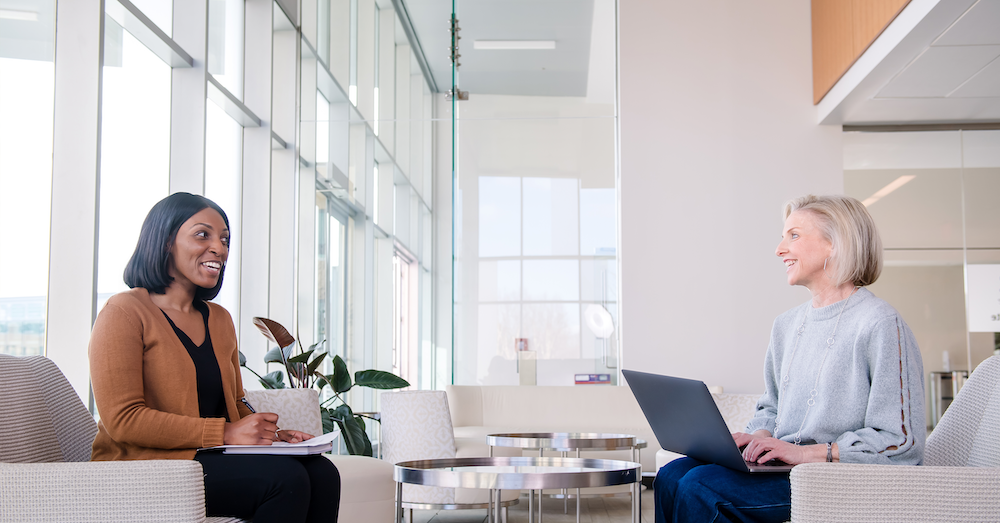 Building inclusivity through intersectionality
As empowher continues to grow, members are continuing to prioritize intersectionality. This means collaborating with other BRGs to elevate the many identities of empowher members.
When Jen and Audrey became co-leads in 2021, they were on a mission to make sure transgender women and other LGBTQ+ identities were celebrated during Women's History Month. They connected with Out Front, Capital One's LGBTQ+ BRG, to co-host a fireside chat with Michaela Jaé Rodriguez, a transgender actress, singer and activist.
Jen found this conversation crucial in communicating the vision for empowher's inclusive future.
"One of the attractions of empowher is that our members have multiple identities," Jen said. "It was important for us to be bold and invite someone who represents that intersectionality."
By learning from leaders like Michaela Jaé Rodriguez, empowher members are participating in Capital One's mission to build a better world—and it all starts with building relationships.
"In empowher, there's a sense of camaraderie. There's a sense of being accepted," Audrey said. "Our thoughts, perspectives and voices are heard when we're with each other. It makes me feel like I belong with these women and allies."
Copyright © 2023 Opinions are those of the individual author. Statements are deemed accurate at the time of posting. Unless otherwise noted, Capital One is not affiliated with, or endorsed by, any company mentioned. All trademarks and intellectual property used or displayed are the property of their respective owners.