Black Girl Magic: 4 tips for owning your ambition
Advice from Theresita Richard's maternal grandparents has been echoing in her mind since she was a child: "Success is how many people are better off because you lived."
Because her grandparents never went to high school, they encouraged her to pursue her own dreams and pave the way for others to do the same. As head of diversity, inclusion and belonging at Capital One, Theresita is all about unlocking everyone's ambition.
"Education was a door that was closed to my grandparents, not because they didn't have the smarts or intelligence, but because of the color of their skin and the system they were living in," she said. "I recognize those doors that were closed to them are now open to me. I have a responsibility to open that door for somebody else."
That's a big reason why Theresita is mentoring Miranda, a principal associate in Healthcare Corporate Finance, to hone her ambitions—something they both believe helps you achieve dreams and empower others.
Together, they shared four ways to own your ambition during the Black Girl Magic Digital Summit, an event for women of color who are corporate professionals, entrepreneurs and student changemakers at Historically Black Colleges and Universities.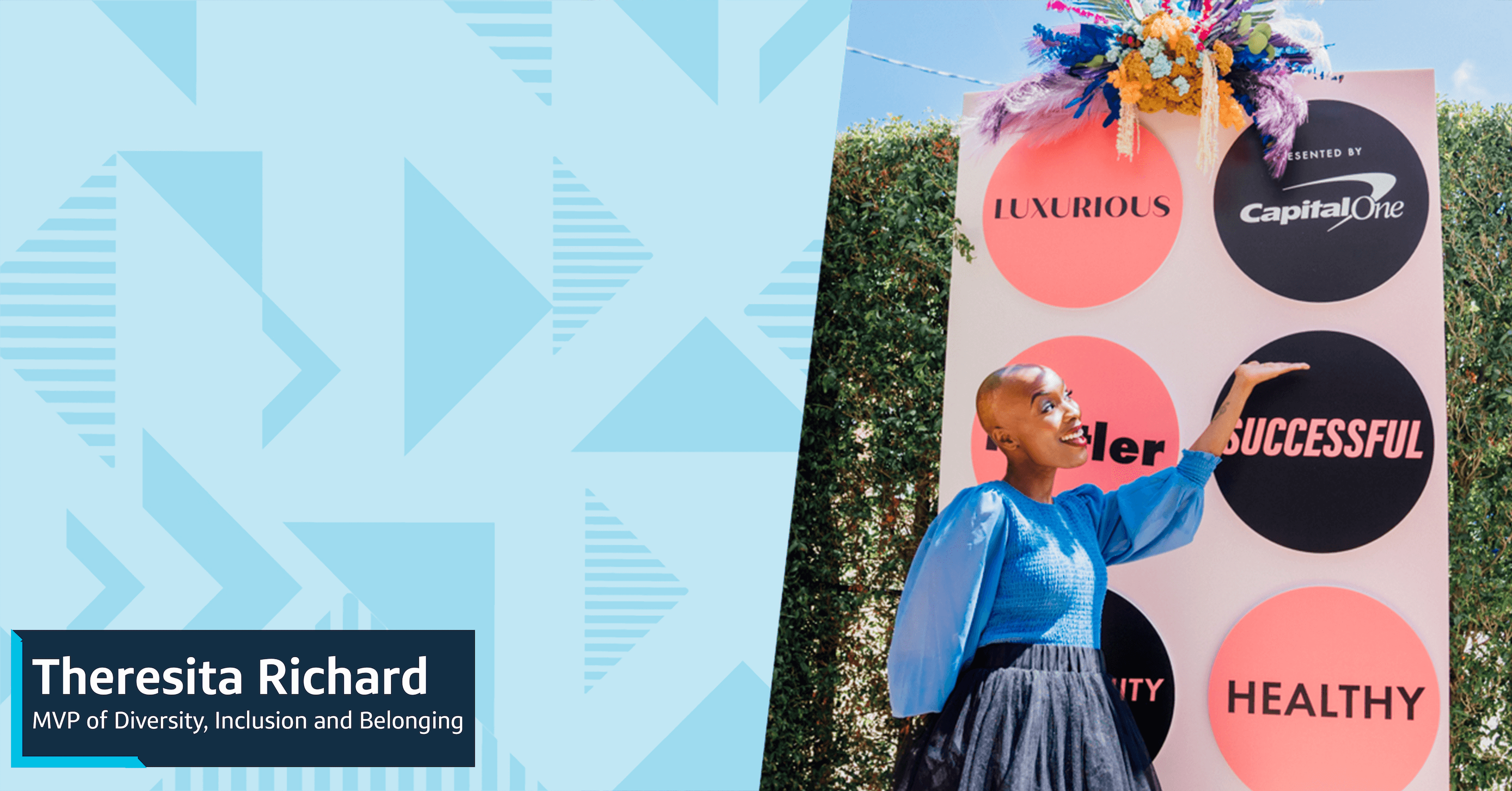 Start with Intention
Theresita said intention comes before any step in your career journey. You have to first understand where you are today, envision where you want to go—and then you can create a road map of how you're going to get there.
"When I think about my why, it's about seeing humanity and possibility, and ultimately humanity as possibility," Theresita said. "That sentiment shapes my work."
Miranda's intention begins with taking inventory of her goals and identifying how she can achieve them. In undergrad, she selected Capital One as her top place to work. She completed two summer internships with Capital One while in school and then enrolled in our Commercial Rotation Program after graduation.
"It was a goal of mine to work at Capital One, so I found the right investments to pursue my ambitions," Miranda said.
Embrace adaptability
While it's important to have a plan, Theresita advises that you must be able to adapt to however the world shifts around you. Take a moment to pause, reflect on where you are and be open to changing your career path if it's no longer feasible or in alignment with your goals—and bounce your plans off trusted mentors.
"You need to have people who are truth-tellers in your life, because this journey is not an easy one," Theresita said. "Someone who has been there before you, who supports you and sees the fullness of you. They can say, 'Hey I see you going off path here. Let's figure out where to go next.'"
Miranda does her best to keep a positive perspective about change. When one opportunity closes, she knows another will arise, and Theresita will always be there to help her navigate change.
"I've had moments where I've felt defeated, where I'll tell my mentors that I really wanted an opportunity, but it comes back to purpose," Miranda said. "The right things will come with the right time."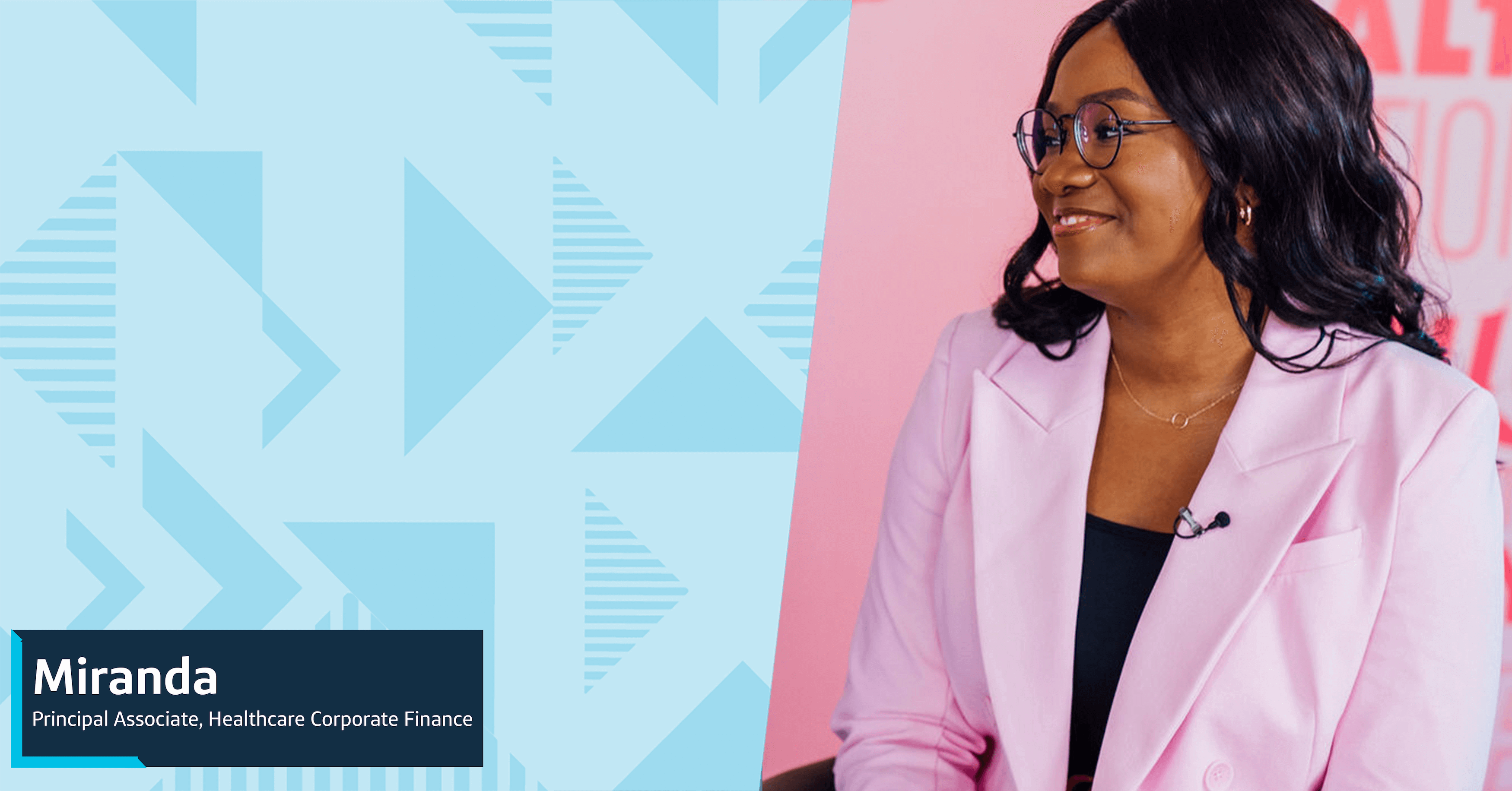 Stay curious
One key to success for both Theresita and Miranda is being in a continual state of learning. What are you reading? Who are you networking with? What development opportunities can you find?
"There is room for us all, and it requires all of our gifts, all of our talents and all of our strengths to propel this world forward," Theresita said. "When I think about what we are dealing with day in and day out, you may need my perspective and I may need your view. Each of us needs to be together and connected to achieve a better future."
Miranda's curiosity manifests in multiple ways. She asks Theresita about the books and podcasts she's consuming so she can learn what will help her be a leader one day. She's also using Capital One's tuition assistance benefit to earn an MBA and continuously seeks feedback from her manager, mentors and colleagues.
"I really try to respond to feedback with gratitude," Miranda said. "Once your manager or coworker knows you're receptive to constructive feedback, they're going to be a lot more open to providing it and the sooner you'll have a stronger value to your team."
Take risks and be fearless
Ultimately, Theresita credits her success to taking risks. She wants everyone—especially Black women—to stop playing it safe with their careers.
"I know Black women have grown up hearing we have to be twice as good," she said. "Sometimes that holds us back. We feel like we only get one chance. But the reality is, if we walk through that door and stop playing it safe, amazing things could happen."
Miranda took a chance when she sent an email—unprompted—to Theresita asking if she could pick her brain and learn about her career. Theresita set up a meeting for them, and they have continued to check in regularly.
"I'm not scared to put myself out there because I know, at the end of the day, I'm always operating in my purpose," Miranda said. "When other people doubt you or say you might be a little much, know that the right people will be able to handle your worth. Know that you're doing what you need to be doing."
Miranda's fire and ambition is something Theresita believes will be a positive influence on future generations.
"When I look at my little five-year-old daughter and know that she's going to have a Miranda to look up to when she comes into the workplace—that's what empowering others is about, paving a brighter future."
Copyright © 2023 Opinions are those of the individual author. Statements are deemed accurate at the time of posting. Unless otherwise noted, Capital One is not affiliated with, or endorsed by, any company mentioned. All trademarks and intellectual property used or displayed are the property of their respective owners.