How software engineers succeed at Capital One
With the right opportunities, encouragement and the resources to gain new skills and experiences, technologists at Capital One can grow their careers while contributing to our vibrant culture of learning and innovation. Investment in people at every stage of their career—whether just getting started in tech, or already a seasoned professional—is a hallmark of our approach to learning and development.
From mentorship, on-demand and collaborative learning opportunities, to gaining experience working with different teams, products and platforms, our focus on career development and internal mobility means access to experiences that support growth and self-discovery at every stage of your career.
Keep reading to learn more about how our associates achieve all-encompassing growth at Capital One.
Software engineering bootcamp for non-computer science students
Launched in 2017, Capital One Developer Academy (CODA) is our six-month training program that prepares non-computer science students for a successful software engineering career. These full-time associates experience nearly 200 different engineering topics, including voice-driven applications, machine learning and cloud computing, while gaining programming knowledge and proficiency in cloud engineering, cybersecurity and the tech our engineers use every day.
After successfully completing the program, associates may be awarded a spot in our Technology Development Program as full-time software engineers and get to experience working on two distinct teams through a planned rotation over two years.
Associates like Anna, who is a 2021 CODA alum and current software engineer, gain more than hard tech skills from the program. They also grow in professional, human-centered skills like problem-solving strategies, presenting, emotional intelligence and diversity, inclusion and belonging—all of which help associates reach their full potential both inside and outside of work.
"Tech evolves so quickly. It's impossible for anybody to step into this job and know everything," Anna said. "It's a process of learning how to ask questions and finding resources. Capital One gave me the confidence to solve problems."
Learn more about how recent grads launched their tech careers with CODA.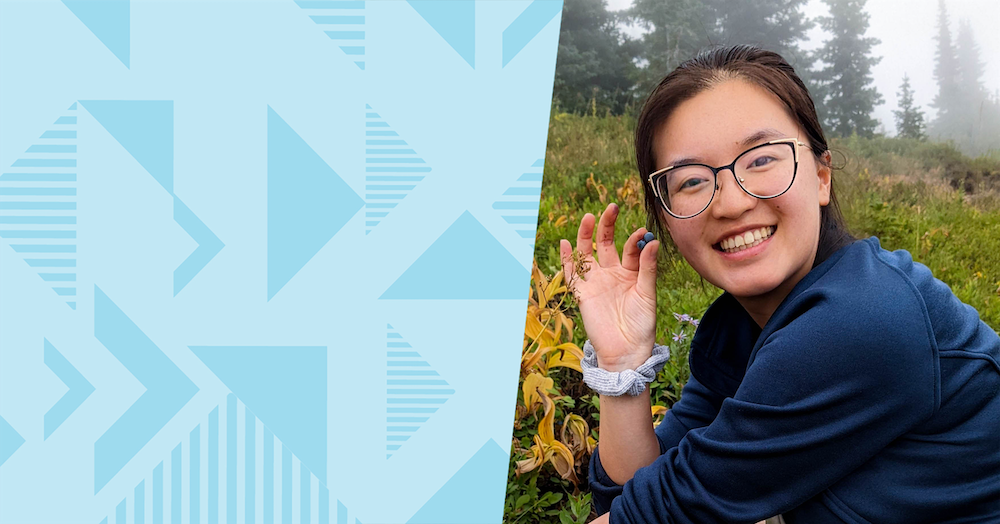 Work with different teams, products and platforms
If you're looking to grow your career, explore new avenues and strengthen existing skills while building new ones—well, this is the right place.
Our focus on career development and internal mobility means you're able—and encouraged!—to apply to new roles on other teams or organizations across Capital One, continue to drive your career forward by working with new products, platforms and teams and gain new perspectives. Plus, there are opportunities for internal mobility at all levels. Here, you'll just keep growing!

Here, you'll just keep growing because our teams work on unique, challenging tech problems that benefit millions of customers.
Learn more about tech career paths at Capital One.
Share, learn and grow together
We work collaboratively, seek feedback and share our knowledge, time and information. Associates, leaders, mentors and coaches provide meaningful support, invest in the technical expertise and growth of our 12,000-plus tech associate community and invest in making hands-on and skills-based learning accessible to all.
Associates can experience Tech College—our tech skills learning community for associates, by associates—that offers thousands of free courses for developing new and upleveling current tech skills. Self-guided and live, instructor-led courses are both virtual and in-person for seven tech disciplines: agile, cloud, cyber, data, ML & AI, mobile and software Engineering.
Our associates support each other by sharing skills and knowledge through collaborative, peer-to-peer learning. Become a Capital One Gosu—a highly-skilled person in an area of expertise—and contribute to Tech College by teaching courses, creating classes and content and leading study groups and workshops. SECON, our internal software engineering conference, is designed to create community and inspire, while fostering knowledge sharing and skill growth through a strong network of peers. And, associates are encouraged to attend events like PyCon, the largest gathering of the Python programming language community.
Learn more about Capital One's educational opportunities.
Stand out with must-have soft skills
Competencies, or human-centered "soft" skills that shape how you approach your work, are as important as "hard" skills, the technical expertise and the work we do at Capital One. Our technologists are encouraged to invest in their holistic growth—both their personal and professional development.
For skills beyond tech, Udemy connects associates with over 3,000 on-demand courses taught by leading experts, covering everything from design and project management to leadership and stress management. And, our Business Resource Groups (BRGs) host mentorship programs, networking opportunities and events that provide associates with opportunities to develop relationships, grow their careers and meet with and hear from leaders. Leaders and colleagues provide guidance on a variety of topics, including imposter syndrome and building your personal brand.
"Groups like the BRGs have lots of opportunities to meet new people and expand your network," Anna said. "You get to know people pretty well. I love seeing people I've met or worked with pop up in random Slack threads and get recognized for their work."
Read on to discover 8 soft skills every software engineer needs.
Copyright © 2023
Opinions are those of the individual author. Statements are deemed accurate at the time of posting. Unless otherwise noted, Capital One is not affiliated with, or endorsed by, any company mentioned. All trademarks and intellectual property used or displayed are the property of their respective owners.