How to have an innovative tech career with opportunities for growth
What opportunities are available for software engineers and tech architects who want to remain in a tech-focused role while advancing into more senior positions? Can you grow your tech career without taking on a people management role? For some software engineers, their passion for tech outweighs their interest in managing a team—so how do you continue to advance their career? Enter the Distinguished Engineer career path at Capital One!
So what is a distinguished engineer? Distinguished Engineers are individual contributors (meaning they don't manage anyone directly) who are members of engineering or tech architecture teams. On the distinguished engineer career path, they are able to continue evolving into increasing levels of seniority without becoming people leaders.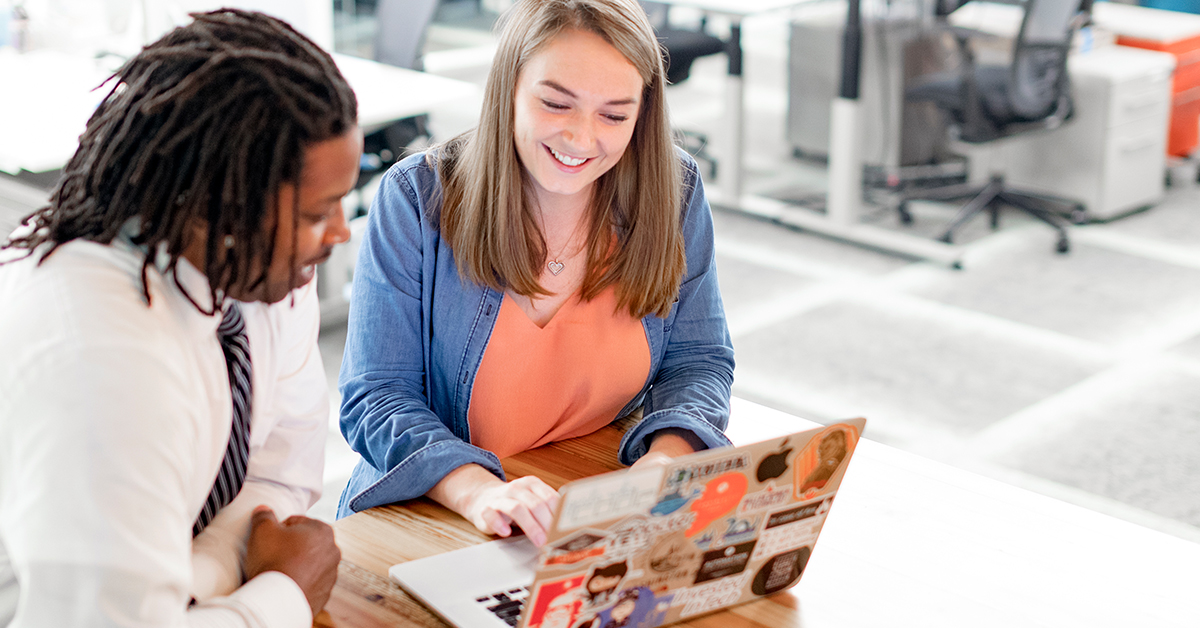 Opportunities for internal mobility, at all levels
Once an individual contributor reaches Director-level, they become Distinguished Engineers by title. These associates can be promoted to a Senior Distinguished Engineer (Senior Director level) up to an Executive Distinguished Engineer (Vice President level). That means there's a meaningful executive-level career path available for individual contributors in tech at Capital One.
That's good news for technologists, and for innovation at Capital One. "The voice of tech is in the room at all levels," says Jonathan, Distinguished Engineer, Cloud Engineering/EvolveIT. "It doesn't get filtered out as you advance."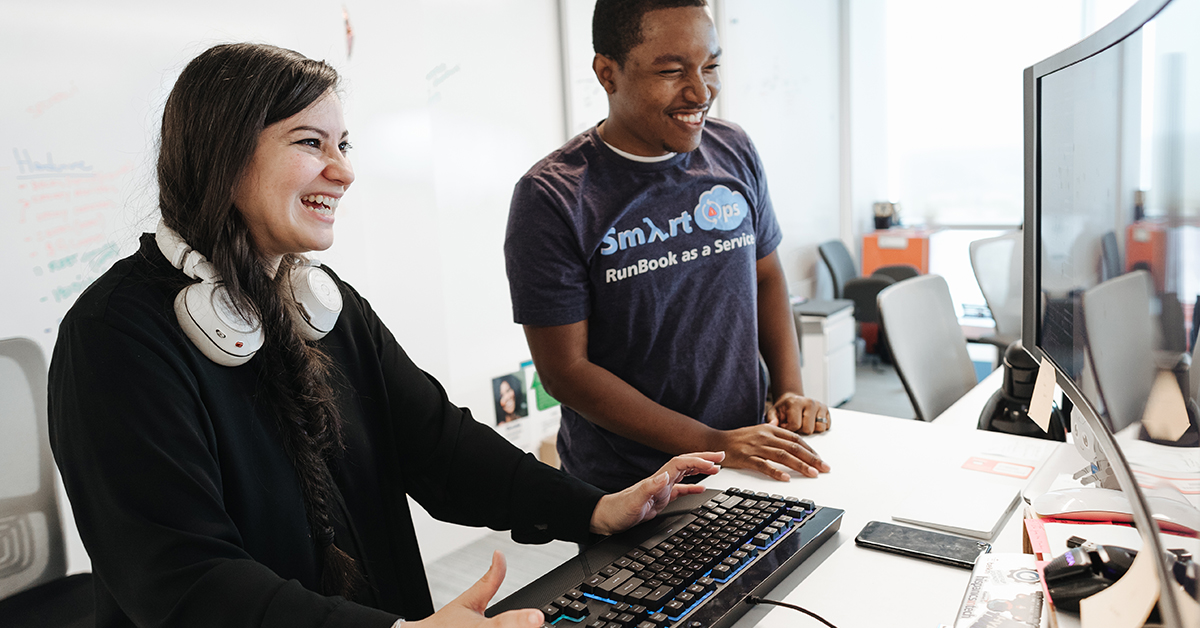 A focus on cutting-edge technology
Why would someone choose the Distinguished Engineer path? Distinguished Engineers focus on building the best tech and continuously exploring new horizons in the technology space. "We want to solve technical problems," says Chris, Senior Distinguished Engineer. "We want to figure out how to use a new technology or fix an existing system that's broken." People leadership isn't for everyone. Distinguished Engineers focus on driving innovation while still achieving career growth and development and this career track provides that option.
From machine learning to cloud management to Python, Distinguished Engineers have time and space to focus on and deepen their area of expertise. Many software engineers and architects thrive on designing and developing innovative solutions in our fast-moving, technology-forward environment.
"I find it very fulfilling when I play a crucial role in identifying critical technical challenges, designing strategies that address issues across systems with large impact, and positioning us in a good space by fixing tech issues that would have become issues in the future," says Sri, Senior Distinguished Engineer, digiTECH. "All these require continuous and consistent investment in acquiring deep domain, as well as technical expertise, across various technology stacks."
And the tech stack is vast. "One of my favorite parts about technology at Capital One is we are not constrained to a single programming language or a single database type," shares Chris. "We can really find the right tool for the job. If it's a different programming language, or a new Amazon Web Services (AWS) offering, we are welcome to explore. We have the freedom to pick the right technology for the problems we're solving." Distinguished Engineers enjoy this freedom and flexibility to make an impact.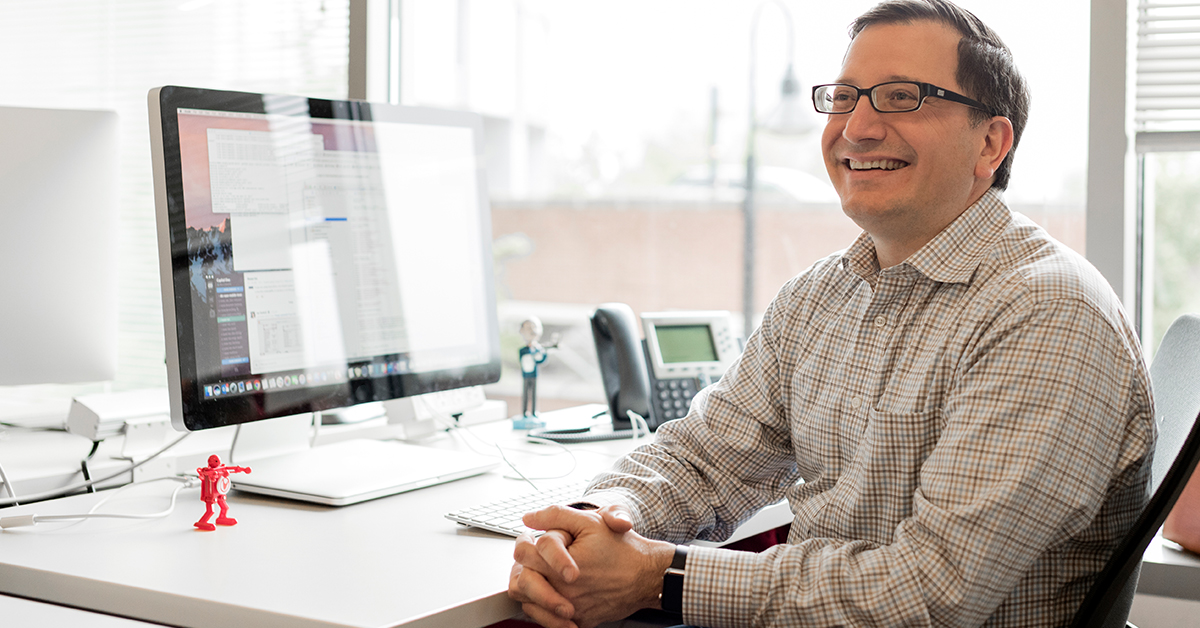 Focusing on what engineers do best
For some, people management is an exciting career opportunity. For others, not managing people, but still influencing and mentoring them, feels like a more interesting and authentic career path. "The Distinguished Engineer career path allows me to focus on the tech space and helps me bring my whole self to work every single day with the same passion," says Sri. "I am good with people but I offer my best in solving systems problems, rather than people problems."
Leadership roles in software engineering do not necessarily need to involve direct management, but still allow for a sphere of influence. "This career path allows us to continue to grow a career and have a wider scope of influence," says Chris. "Many of us just want to manage tech stuff. My favorite part of being a Distinguished Engineer at Capital One is that I get to help solve business challenges through technology." With the separation of these two career trajectories, both people leaders and Distinguished Engineers are valued for their unique contributions.
"It takes real time and effort to be a people manager, and so folks are recognized for that time and effort," says Tanu, Distinguished Engineer. "And it also takes real time and effort to contribute continually on a technical basis and grow along that track and so we are recognized for that and given that avenue to express ourselves."
The good news? You still have the option to move back into a manager role. Distinguished Engineers can transition into or out of a people-manager position along their career journey as they choose. "We can jump back and forth on the career path," says Chris. "I'm sure someday I'll go back to managing an organization. But we have flexibility, which is great." Finding a career path that supports your goals and passions makes each day more enjoyable and fulfilling.
If you'd like to explore more roles in tech at Capital One, be sure to check out our available Technology job opportunities.
Copyright © 2023 Opinions are those of the individual author. Statements are deemed accurate at the time of posting. Unless otherwise noted, Capital One is not affiliated with, or endorsed by, any company mentioned. All trademarks and intellectual property used or displayed are the property of their respective owners.