Tech with heart: A Q&A with HR Tech leader Maureen Jules-Perez
Maureen is the VP of HR technology at Capital One, leading the global software and systems engineering team, working closely with Human Resources to implement transformative initiatives using a technological and cultural perspective. She has expertise in executing enterprise cloud transformation strategies, innovating employee experiences and digital workspaces and advocating strategies for more diverse talent in the tech industry.
Why are you passionate about using technology for good?
Technology is powerful. We need to respect the power of technology and harness it in ways that can improve people's lives. That's why at Capital One we start everything we do with heart and keep people's best interests at the core—driving innovation with humanity.
At the beginning of the pandemic, my team partnered with Human Resources to move all prospective candidates to a virtual interviewing platform. It was seamless and greatly improved the candidate experience, as well as the interviewers and recruiters. We also developed an online scheduling tool for our recruiters, dramatically improving their work lives by cutting down on the tedious and time-consuming task of scheduling. When we improve user-experience, save time and develop a great product (in partnership with other teams) that's using technology for good!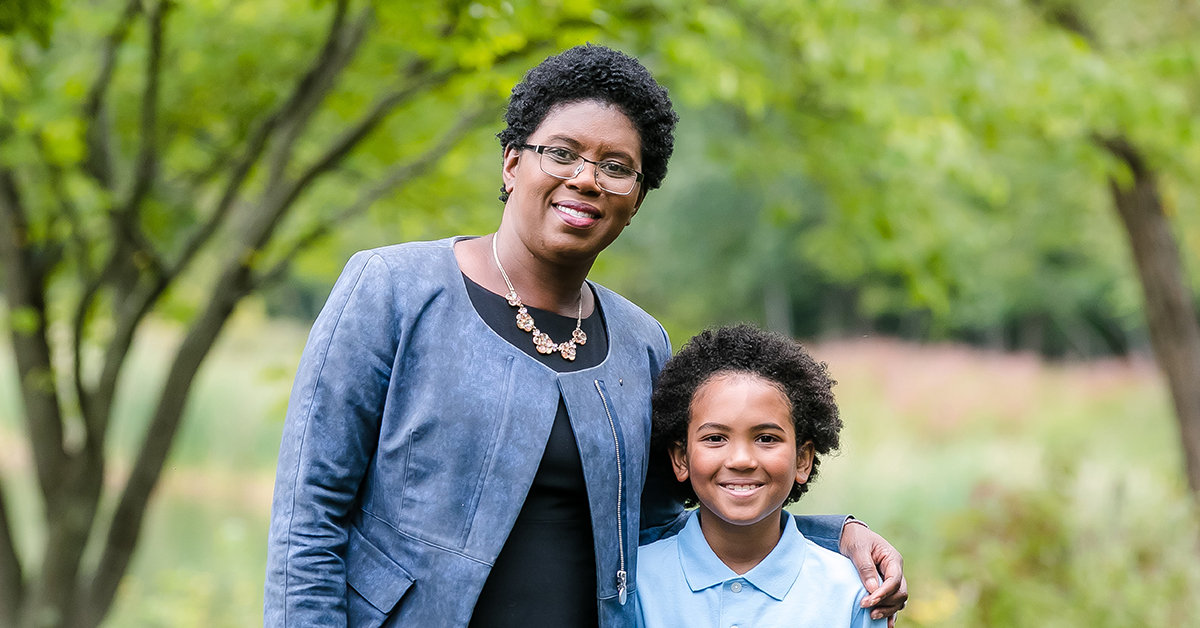 As a leader at Capital One, what role do you play in driving Diversity, Inclusion and Belonging (DIB)?
This is part of my calling, my passion and my duty. I've worked to grow our mighty HR/People Technology team over the past year and a half. Our heavy recruitment has been focused on bringing in top diverse talent, which is always at the forefront of our hiring strategy. I also serve on the Tech Diversity, Inclusion and Belonging Council, working as the Accountable Executive for our Tech department's broader Director-level hiring strategy.
Furthermore, I'm actively involved in multiple Business Resource Groups and was thrilled to be the Accountable Executive for our 2020 Blacks In Tech (BIT) Summit. This year's BIT Summit was entirely virtual, and we had an exciting lineup of speakers and influencers. I wanted the event to be a "love letter" to our Black associates and allies in Tech, and to serve as a place of inspiration, community support and personal development. It was a chance to celebrate our legacy in Tech, drive innovation and propel each other forward.
Lifting up others and empowering them to use their super powers within Tech (especially our diverse associates) energizes and motivates me. It's about elevating and supporting one another. There is success in our collective growth (including allies). That's why I spend so much of my time mentoring and speaking to different groups at Capital One. Even though I'm an introvert, it's important for me to be out in front; visible and outspoken. We need to showcase more stories about Blacks, Latinx, and other underrepresented groups in Tech. It goes back to: "If I can't see it, I can't be it." I want all associates to be aware of the opportunities that exist in Tech and to write their own success stories. I don't want them to aspire to be like me, I want them to thrive beyond me. Not only that, I want to help create a culture where they can feel a sense of belonging.
How does DIB drive innovation and why is this especially important when it comes to developing new technology?
By hiring and including diverse associates, we enrich our team and company, open doors for exceptional talent and ultimately increase our ability to innovate by having people with different backgrounds, experiences and perspectives collaborating on projects. Instead of similar ideas from similar people, we get diversity of thought and methodology. We need diversity in tech because technology is designed for people. Because people are diverse, we need our technology to be developed with that in mind. It's logical and makes strong business sense.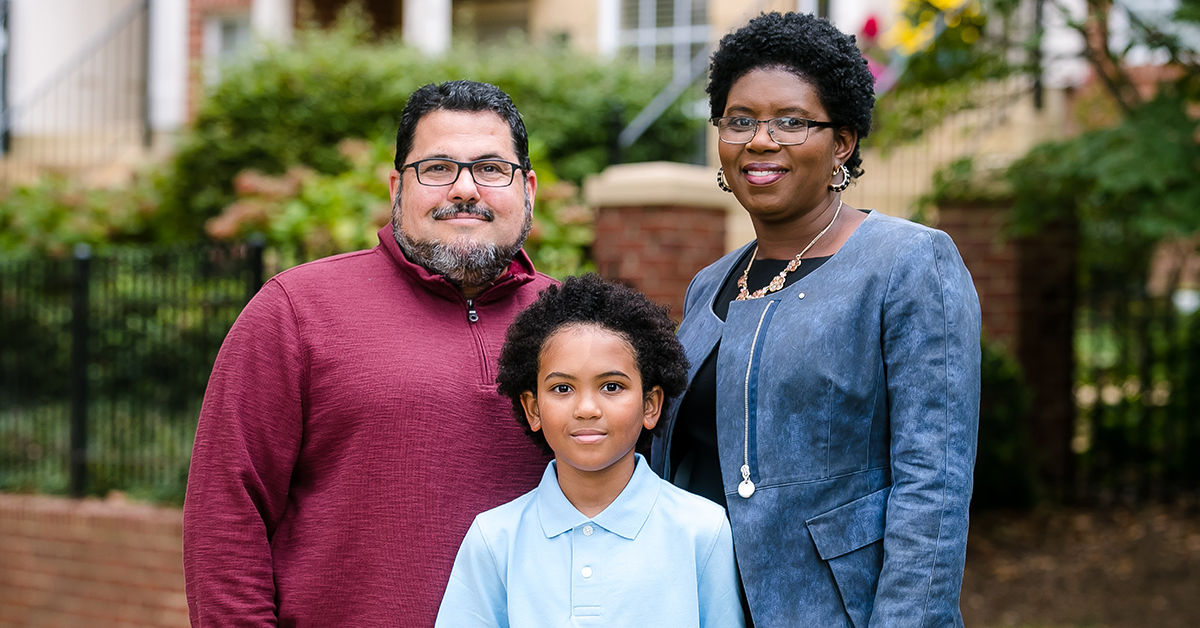 How do you establish an atmosphere where associates feel comfortable speaking up and sharing their ideas?
When there's psychological safety within a team, more associates will be inclined to speak up, to take risks and to challenge each other. They can also be their authentic selves in the workplace and engage in "real talk"—which is an indicator of psychological safety. That's the ultimate goal.
Getting there takes a lot of work (including humility and humor). After all, someone isn't going to risk speaking up if they feel like they're going to be dismissed or face retribution....or not even called upon in the first place. Associates need to know they are cared for, supported, appreciated and invested in. Being seen, included and valued is what matters most.
It doesn't matter who I'm speaking to, I always start my conversations with "How are you doing?" Not in a superficial, check-the-box kind of way, but because I truly care. I put our associates first—before the work. I expect our great leadership team to do the same—and they do. It's a trickle down effect , and it has to be embraced and demonstrated from the top-down. Ultimately, this leads to highly empowered teams that are focused on execution and building great experiences.
It's also important to give the gift of grace, with a growth mindset. Everyone is going to mess up, including me. That's a given. Giving them the space to do so—and to learn from mistakes with proven trust—only makes us better as a team and increases our ability to take risks, to innovate and to deliver engineering excellence.
How do big changes, like the pandemic or current social justice movement, inspire innovation in technology?
We're already seeing innovation and entrepreneurship happening exponentially. For instance, I recently met an entrepreneur who is launching an online business selling vegan, press-on nails in response to the increased demand for an at-home, self-service solution.
When the pandemic hit, there was a great mobilization and mass solutioning. I observed the launching of mask-making frenzy and people were volunteering to create online ordering apps for restaurants to help them stay in business. I'm also grateful to front-line and essential workers for their contributions, each and every day. That's America to me!
Much of the new innovation is being accomplished through technology. With the pandemic, our world changed almost overnight. We all had to pivot and find new ways to live (at home) as best we can and celebrate or recognize moments in our lives. Look at our schools and virtual learning. The technology that's being adopted for remote learning at a macro level, and the cultural shift accompanying it, will likely change the course of learning as we know it. The ways that we live, connect with loved ones, learn, work, create, etc. has transformed. That's innovation; taking a problem or an opportunity and solutioning around it.
The pandemic is being fought through data and technology. It's a data-driven game changer. Data is being collected and used in ways we've never seen before, like contact tracing or tracking the virus.
In some ways, the pandemic has been a great equalizer for people who work at companies that have shifted to remote work. We no longer have people divided by geography. Most of the ceremonies of the office have evaporated. Composure and formality were a barrier. Now, we see people in their real-life environments, with their kids and pets. It's a humbling and unifying experience. We get to know our co-workers beyond the office. There's comfort in that and space for people to be themselves. We're seeing shades of diversity that we've never been privy to before. That elicits a flywheel effect, allowing people to be more authentic, creative and therefore innovative..
In response to the social crises, there's a generational shift that's happening and much of that is fueled by technology. The younger generation is mobilizing much faster than previous generations, and there's more longevity in their actions. The protests are still going and the protesters will not be silenced or go home—until justice is realized. They are empowered to speak up through technology and social media. That is a fundamental change that's only in its infancy.
What new technology are you most excited about?
There's so much I'm fascinated by! Brain-machine interfaces, renewable energy, quantum technology, artificial intelligence (AI) and machine learning are some of the big ones. At the end of the day, it's about improving people's lives at work or beyond.
Our world is evolving at such a rapid pace. Some of the things we've become dependent on as a society are being upended by services like Amazon, DoorDash and Uber/Lyft. Airbnb (no physical hotel rooms) is another great example of an industry disrupter that's powered by technology.
I'm also passionate about design and human experiences. One of the things I'm most optimistic and excited about is human-centric AI, within smart homes and transportation. AI can help us with better decision making and can improve the human experience.
Copyright © 2023
Opinions are those of the individual author. Statements are deemed accurate at the time of posting. Unless otherwise noted, Capital One is not affiliated with, or endorsed by, any company mentioned. All trademarks and intellectual property used or displayed are the property of their respective owners.