Change, setbacks and success: Important leadership lessons to embrace
Even the greatest of leaders face uncertainty and apprehension at some point in their career, but learning how to weather those storms makes them that much stronger. For women in leadership, there is often an aspect of forging a new path as they reach new levels of seniority along with this concern over the unknown. But for women in leadership in Capital One, their pioneering spirit and desire to lead with confidence is a huge asset to our teams. It brings a variety of experiences and a wealth of knowledge from which we can all learn. If you're interested in sharing in some of that knowledge, we've spoken with 4 of the wonderful women that lead teams across Capital One about their leadership journey, setbacks they've experienced and how they handle change, especially in the midst of 2020's events.
Meet the leaders
Diane Lye

Diane Lye serves as the EVP for tech on our Card and Small Business Tech team. When asked to describe herself she shared "I am a Londoner and a New Yorker. I have 3 grown-up-ish children. I love to garden and cook, and a perfect day is spent with my kids and ends with a big family dinner with fruit and veggies from the garden followed by fireworks."

Jennifer J. Bryant

Jennifer J. Bryant is a Director in Associate Experience for the Cyber team, in addition to leading the Tech Mentoring Program. She explains "I elevate a culture that is engaged, inspired, united and resilient. I aim to create a workplace where Cyber associates feel welcome, supported and appreciated. I help associates accelerate their careers through leadership coaching and mentoring."
Jana Etheridge

Jana Etheridge is the Senior Vice President Chief of Staff for Financial Services, where she is responsible for a variety of strategic initiatives that sit at the heart and soul of the division. Jana describes herself as "a proud Okie. From an early age, my mom taught me the value of inclusive leadership, which I try to live every day. In my spare time I love reading, binging Netflix, spoiling my rescue dogs, and riding my motorcycle."

Janet Rathod

Janet Rathod is a Senior Director within Cyber Operations and Intelligence . She aims to be known in the workplace for her "decorum, power (in the non-traditional sense) and as an opportunity maker for others." She shared "I believe everybody has a unique story, and I derive energy from listening to others' stories. In my free time, I enjoy the little things in life such as nature, good conversation, food, wine and travel."
How would you describe your career journey? Did you work your way up in one field or zig zag between industries and opportunities?
Diane Lye: I've zigged and zagged. I started out in academia, zigged into data science, zagged into tech start-ups, zigged to Amazon where I led Data Science (although we called it Data Mining in those days), and then led Data Tech and then zagged to AWS. And then a big zig back to NYC to work in financial services at Citi and BofA, and then finally zag to Capital One. The common thread is all things data—data science and data technology. I never expected to have an opportunity to work in our Card business, and I am so excited to be part of the Card team and to have the opportunity to use my data skills to enable our card business and deliver for our customers.
Jennifer J. Bryant: I definitely zig zagged. I experienced a rough childhood and longed to grow beyond the path set for me in that time. I was hired for my first job as a clerk typist for the government, based on a chance encounter on the subway in Washington DC. I also worked as an evening cleaning person in the same building, in order to make money to support myself and my family while in college. After graduating, I moved up the ranks quickly from clerk-typist to Associate Director in my twenties. During my 31 years in the federal government, I worked for 3 different agencies and later retired from the federal government at the executive level with a senior executive service certification.
In early 2019, I joined Capital One as the Director, Associate Experience. In addition to my Associate Experience position, I lean into other areas. I'm a vocal advocate for ensuring conscious and unconscious bias doesn't encroach on conversations about associate potential and performance. I lead the Cyber Mentoring Program bringing together and matching associates across the organization who may not normally connect because they're in different roles or they're not part of each other's "normal circle" or network. I've always been a confidant to those who need a safe space to talk—regardless of level. I'm always willing to engage in the tough conversations and drive through coaching and questions versus teaching and telling.
I have developed and cultivated the Cyber Site Lead program—regularly bringing together Cyber site leads across geographic sites on a monthly basis. The aim is to mitigate distance bias, drive a cohesive team culture and work through solutions that create equity. I also drive the recognition programs in Cyber to include our monthly awards' program as well as TechX submissions, which includes me being an advocate and voice for equitable representation. In addition to these areas of responsibilities, I'm the Blacks in Tech Learning and Development lead.
I carry my "can do" spirit to help others, positively disrupt the status quo, support teams and solve problems throughout my career.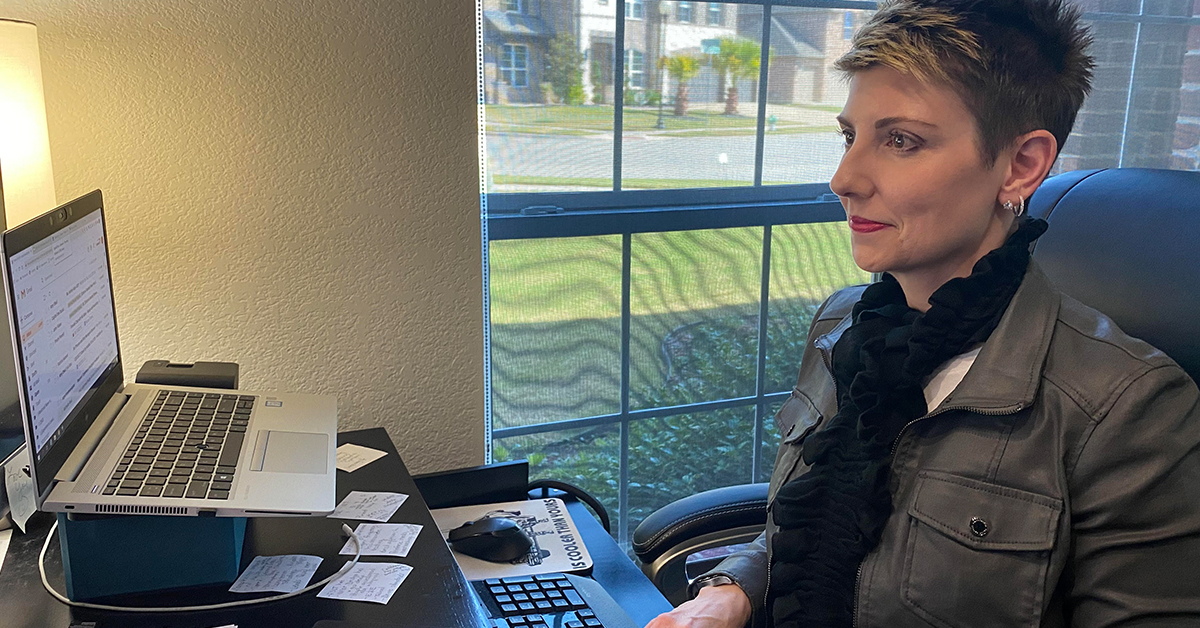 Jana Etheridge: All my life I wanted to be an Orthodontist, but when I didn't get an A in my Freshman biology class in college, I immediately switched my major to accounting. In hindsight I doubt that grade was a particularly strong indicator of my ability to be a successful doctor, but I wouldn't change my career journey for anything! After graduating I became a Financial Advisor for a financial planning company, and loved the experience and the opportunity to help those heading into retirement as well as the young achievers in their 20s and 30s, many of whom were women, succeed.
Over the course of 12 years and a move to Minneapolis, I rounded out my advisor experience in a corporate office where I trained advisors across the country as well as earned my Six Sigma Black Belt. However, I was not cut out for Minnesota winters, so I relocated to Dallas to be closer to family and to thaw out. In 2006, I was fortunate to land a role with Capital One in our Retail Bank division. During my time with Capital One, I've led a horizontal support team, been an HR consultant and served in my chief of staff capacity for 10 years.
Janet Rathod: As an undergraduate student, I decided I would go straight to graduate school and then directly into a PhD program, and nobody could tell me any different. I had everything planned out perfectly! Well, it didn't exactly turn out that way.
I went straight to graduate school, but in my second year, one of the school administrators approached me to discuss a program called the "Presidential Management Fellowship" (PMF), which focuses on developing a cadre of potential government leaders. Participation in this program would delay my PhD studies by two years. I initially declined to apply for the program, but after further prompting by the school, I reconsidered, applied and was accepted into the program. Participation in the PMF program paved the way for a job with the Federal Bureau of Investigation (FBI) as an Intelligence Analyst (IA). I began my career in the Counterterrorism Division, steadily moved up, and was eventually accepted into the Senior Executive Service (SES) ranks.
After 16 years with the FBI, I wanted to explore new opportunities, especially in the field of security. I then transitioned to Capital One, where I currently serve as a Senior Director in Cyber Operations and Intelligence.
What's one of the biggest "setbacks" you've had in your career, that you ended up being able to turn into a positive?
Diane: When I was at Amazon there was a role I really wanted, and I was just crushed when instead of being offered the job I was asked to help interview external candidates. And I was ticked off when they offered the role to someone I knew would not do as good a job as me. A year later when things had gone wrong, I commented to my boss and mentor that it would never have happened if they'd given me the job. My boss was astonished and said, "I had no idea you wanted to do that, of course you would have been my first choice." So then, a year late, I got the job I wanted. I learned two things that have been super important.
First, don't expect the people around you to be mind readers! Say what you want. Now that means you have to be prepared to deal with the risk that someone might say, "No, you are not ready yet." But that feedback can open the way to all sorts of coaching and learning and growth.
Second, don't guess what people around you want. Ask them! Again, that might mean you have to give uncomfortable feedback, but again, that opens the door to coaching and learning and growth.
Janet: While in the FBI, I applied for an internal position (a promotion) and was fairly confident I would get selected. I did not get selected and was disappointed. A few months later, a Temporary Duty Assignment (TDY) opportunity was internally advertised for someone from FBIHQ to go to the Washington Field Office (WFO) to help bolster aspects of the Intelligence Program. I called the Assistant Director, expressed my interest in the TDY and was ultimately selected. This TDY opened the door to new opportunities at WFO and ultimately paved the way for my pinnacle/best assignment in the FBI, which was as an Executive Manager for Cyber and Counterintelligence at WFO. If I had received the early promotion, I would never have had this opportunity.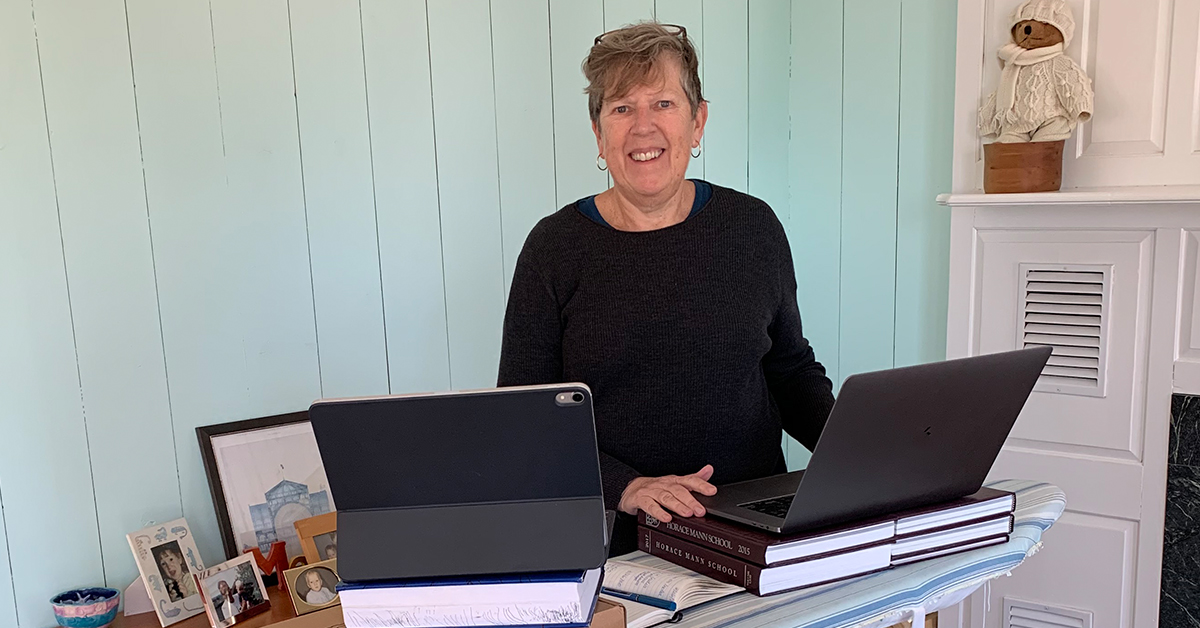 What's the biggest misconception you've heard about being a great leader?
Jennifer: One of the biggest misconceptions that I've heard about being a great leader is that leaders have all the answers, and leadership is a title. The truth is, even someone without any rank or title can become a leader. Leadership is based on influence not position. Great leaders recognize that having an open mind and willingness to learn from their team creates a culture of empowerment, inclusiveness and belonging. The real power of leadership is giving others the courage and confidence to stand up and speak up.
Jana: That you have to have all of the answers. The leaders who I admire don't pretend to have all of the answers. A great leader has a bold vision and then surrounds themselves with incredibly smart people who think and problem solve differently than they do, but who as a team are deeply committed to getting to the same end goal in spectacular ways.
What's the best piece of advice you can offer to someone adapting to change and new opportunities like 2020 has forced us to do?
Diane: You can't take care of others until you take care of yourself. So give yourself time to process the changes. Focus on what you can influence, and try not to worry about what you can't influence. Try to look for the opportunities in the changes.
Jennifer: One of my favorite quotes from Dr. Martin Luther King is "If you can't fly then run. If you can't run then walk. If you can't walk then crawl, but whatever you do you have to keep moving forward." My advice is that you are stronger than you think, embrace resiliency, self care and take breaks when you need them to get back to center. Don't forget to celebrate your wins—no matter how small. Create a success jar, place those gems of success you've written on notes in the jar and after each win, review them and CELEBRATE!
Jana: Give yourself grace. No one could have predicted this year to go as it has. It's been really hard—but you're doing a great job. One of my favorite speakers, Nataly Kogan, often says that you should speak to yourself in the same manner that you would speak to a friend. The things we say to ourselves can be incredibly destructive - we would never talk to friends in the way we talk to ourselves! Refocus your mind, redefine a realistic definition of success, and be kind to yourself.
Janet: 1) Give yourself the time and space to adapt. 2) Let kindness be your "currency". It will make you and others feel better!
Your career may not be all smooth sailing, but as these women will tell you, being an inspiring and innovative leader is worth the tough times. Through the twists and turns of their careers and the setbacks they may have faced, they remained focused on their goals. Now, they have valuable lessons to share and a compassionate outlook on their leadership and working with their teams. If you'd like to read more stories from women in leadership at Capital One, check out Lisa and Cindy's stories.
Copyright © 2023 Opinions are those of the individual author. Statements are deemed accurate at the time of posting. Unless otherwise noted, Capital One is not affiliated with, or endorsed by, any company mentioned. All trademarks and intellectual property used or displayed are the property of their respective owners.