How a Capital One maker is making a difference
As the COVID-19 pandemic continues around the world, hundreds of thousands of makers, craftsfolk, engineers, scientists and medical experts are mobilizing to help save lives by supporting local healthcare providers as they deal with shortages of medical supplies. One of those Makers is Jean-Etienne LaVallee. Etienne is a lead software engineer and the co-founder of Capital One Makers—a community of craftspeople, technologists and software engineers coming together to share their ideas, create and innovate.
Responding to the Personal Protective Equipment needs in Virginia and beyond
As COVID-19 escalated, Etienne watched the amazing example of the Open Source community bloom in real-time as it rose to this unprecedented challenge, and knew he wanted to be a part of it. He began reaching out to various communities of makers, medical professionals and community organizers in both the Richmond and Northern Virginia regions, and through social media and word-of-mouth, a diverse and formative group, led by Etienne, rapidly grew.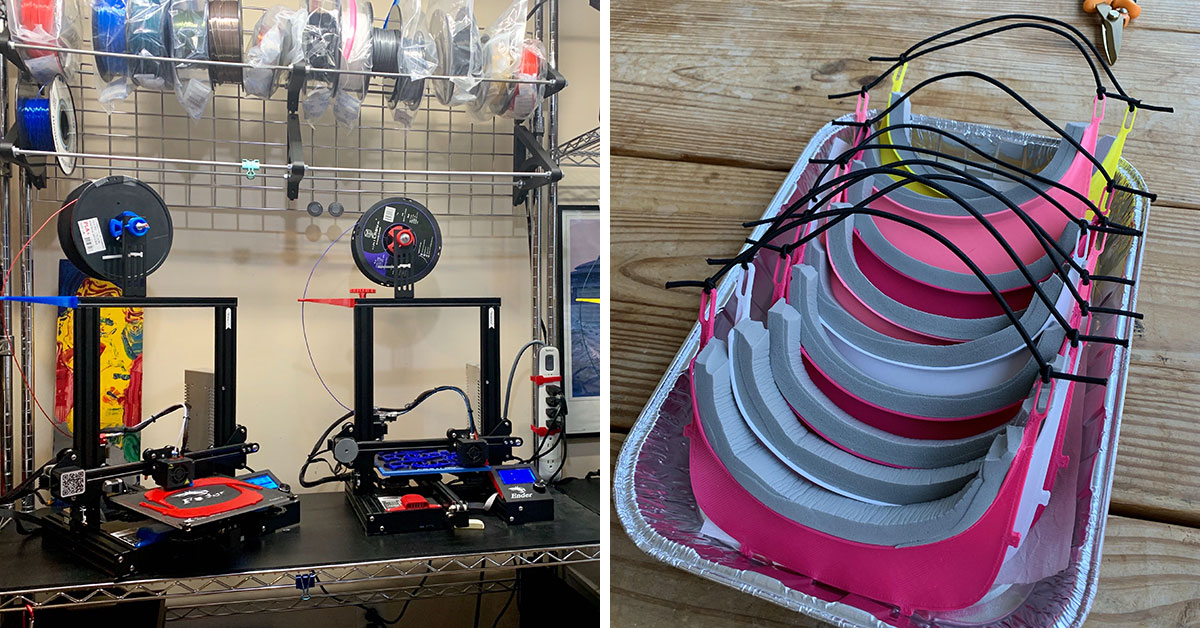 But how do you quickly respond to the need to create reusable personal protective equipment? 3D printing! Etienne created the Facebook group RVA MakeItThru Alliance to help build and supply local health care providers with supplies so that they can continue treating patients, protecting medical staff and ultimately, saving lives. The supplies needed range from personal protective equipment (PPE), surgical clothing, emergency equipment and emergency supplies.
Open source for medical supplies
In March, a former VCU Health System Doctor contacted Etienne directly to inquire if he had experience with emerging Open Source Medical Supplies designs and if he could support the efforts at VCU Health System to engage and help organize the passionate maker community. Since then, he's worked with several maker initiatives and Capital One Associates to rapidly mobilize this effort—including members of the Capital One Makers slack group.
At this time, they've evaluated many open source designs and settled on a medical face shield design from a maker community in upstate New York. Already approved by the National Institute of Health, this face shield is ready for use in the medical field once printed and assembled. In fact, the MakeItThru Alliance has already shipped 500 of the shields to the Navajo Nation to help combat an outbreak of COVID-19 on their Reservations in Arizona, New Mexico and Colorado.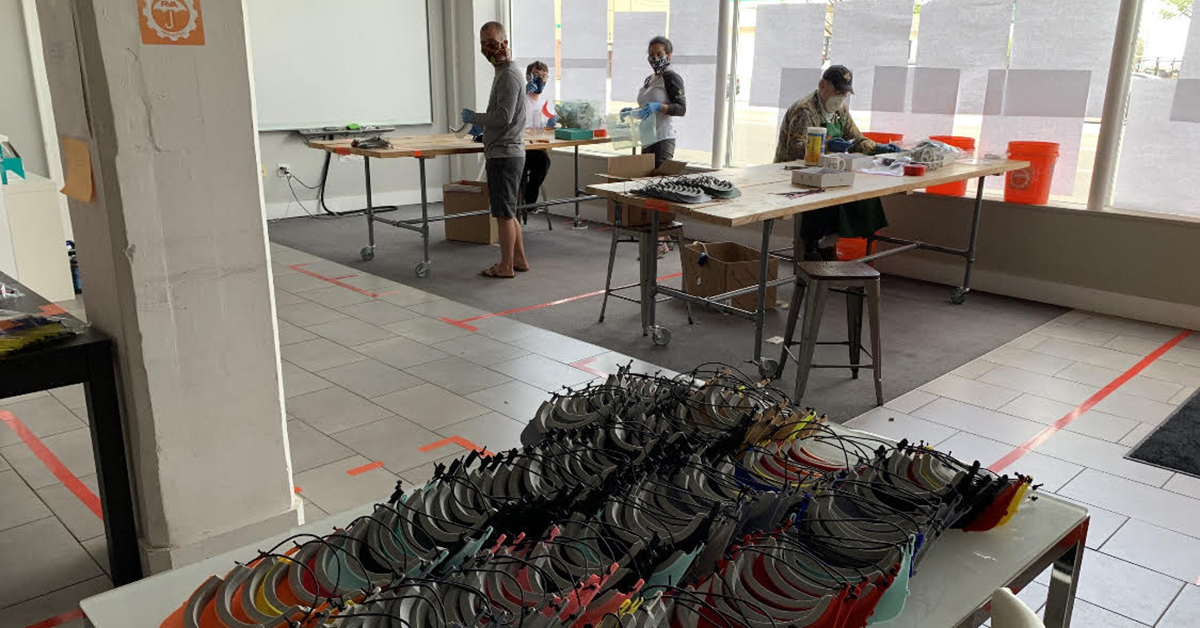 Next up? A supply of thousands of face shields to be delivered to the Veterans Affairs Hospital here in Richmond by May 1, 2020. The "distributed manufacturers" 3D printers are already humming...
Engaging the community to create solutions
Through social media, Etienne's efforts have garnered the support of friends and peers across the country. This includes the donation of more than 70 rolls of 3D printing materials, face shield production materials, several new 3D printers and sanitation/packaging devices to bolster operations. His Facebook group has grown from 8 members to hundreds in less than a month, and with that growth, they've been able to create better PPE quickly, efficiently and affordably. He's also been able to move and scale the "LaVallee Home Makerspace" into a safe maker space for workers to come and assemble all the PPE parts, complete with an "airlock" for changing, clearly marked corridors for walking and individual tables spaced six feet apart to minimize the risk of virus transmission. Etienne leveraged subject matter experts from the CDC, military biohazard management and VCU's Infectious Disease department to rapidly design and build this space with a number of VCU grad students, furloughed cooking staff from local restaurants and community volunteers.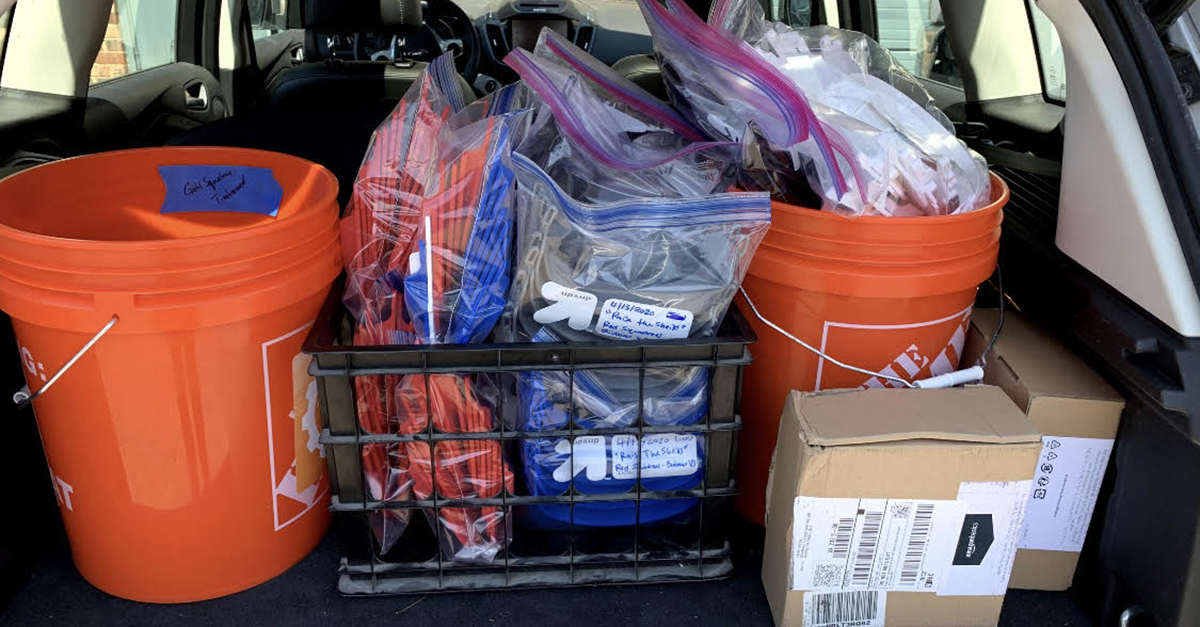 He's also working with area middle schoolers who took home 3D printers from their schools and are now feverishly churning out tools to be used in hospitals. They've been instrumental in quickly creating tools to help hospital workers open doors and push elevator buttons without being worried about virus transmission. Not wanting to stop there, they are tackling an easy-to-print door knob fitter that would replace the need for rounded door knobs. This gives these students an opportunity to work with professional engineers, makers and designers while doing their part to contribute to the fight against COVID-19.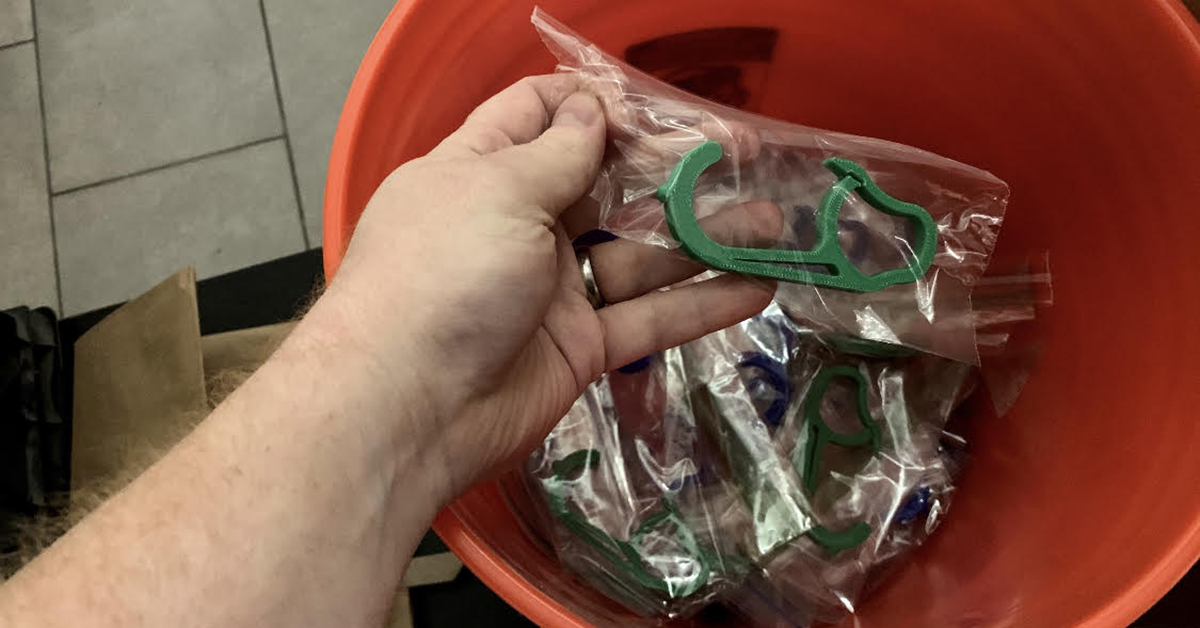 Building a team to tackle the COVID-19 challenge
From his experiences in building software teams, platform teams and communities of interest at Capital One, Etienne knows the value of a team effort in getting the job done. That's why he's assembled a multi-discipline team of professionals, students and community leaders. As the MakeItThru Alliance has grown, he's been building partnerships with The Good Work Society, the VCU DaVinci Innovation Center, The Community Foundation of Virginia and makers groups from coast-to-coast.
They've recently created a GoFundMe campaign to support their cause and will be launching an in-kind donation webstore, modeled after Tom's Shoes, to let consumers purchase PPE face masks and shields with all proceeds going towards producing PPE for local and national caregivers and health care providers. Etienne notes, "While many are thinking about how we get through 'wave one' of COVID-19, the MakeItThru Alliance is looking at how our society will be adjusting to waves two, three and beyond. With this team we've assembled, we're able to rapidly design, test and deploy new solutions at a pace never seen before in manufacturing. It's a really amazing moment and gives us hope in these times of confusion and disruptive change… we will make it through together."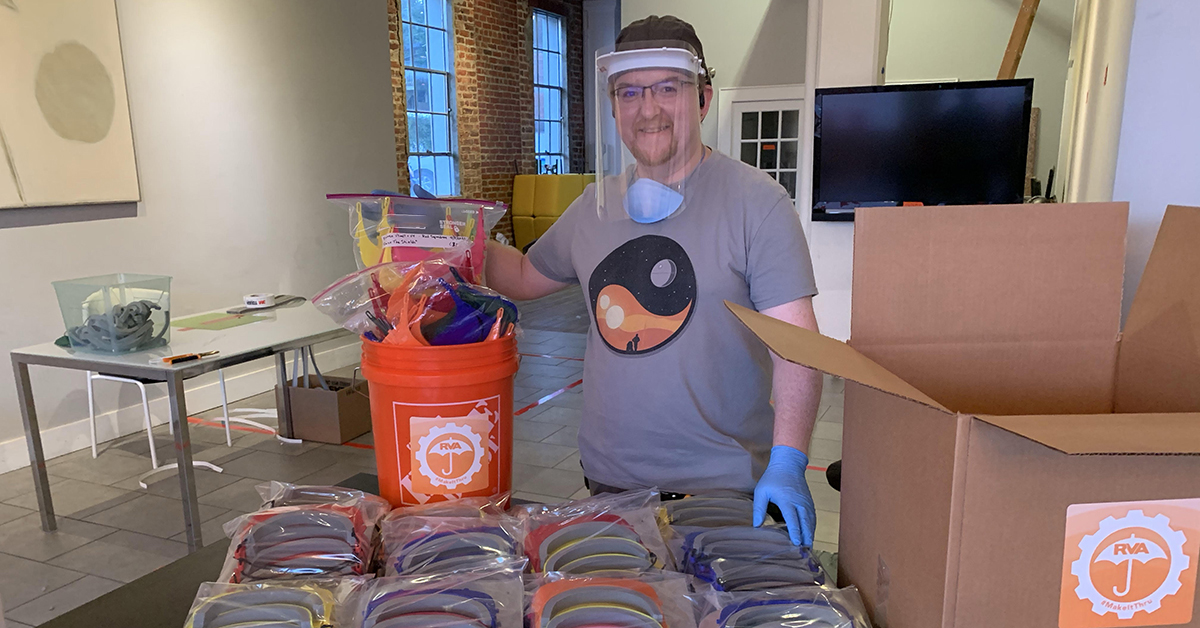 While Etienne tackles this challenge, he has been given the go ahead from his management team and leadership to continue these groundbreaking efforts. "The support of my manager to pursue this project has allowed me to concentrate on saving lives. It's a shining example of how Capital One lives the values of not only changing banking for good, but changing the world for good," said Etienne. Jay Sanne, the MVP for Card & Small Business Tech agreed, "I'm so proud of Etienne and the Capital One Makers team for their work here. This is an excellent example of someone leveraging their technical expertise to bring humanity into the things we do. So many of us in Virginia are passionate about our communities and Etienne is a perfect example of how helping out right now can go a long way."
Copyright © 2023 Opinions are those of the individual author. Statements are deemed accurate at the time of posting. Unless otherwise noted, Capital One is not affiliated with, or endorsed by, any company mentioned. All trademarks and intellectual property used or displayed are the property of their respective owners.