Taking charge of your career growth
Mahi is a product manager for Capital One's External File Sharing Platform team. She joined Capital One in 2019 as a Management Rotation Program associate after completing the Management Internship Program. Discover Mahi's story and how community, conversations and connections cultivated a series of career-defining experiences throughout her journey at Capital One.
A three-sentence email catapulted Mahi to once-in-a-lifetime experiences at Capital One. After hearing Managing Vice President Oz Parvaiz speak about Origins, our Asian and Pacific Islander Business Resource Group (BRG), Mahi immediately messaged him and asked to get involved. She was inspired by seeing a South Asian leader talk about the importance of inclusion and the Asian experience in corporate America.
Oz responded within the day. Mahi was attending Origins meetings the following week.
"That email to Oz is so indicative of my time at Capital One," Mahi said. "If you follow through on your passions and ask to get involved with a project or meeting or whatever it is you want, then someone is going to help you. People here are invested in your growth."
Learn more about Mahi's story and how her journey with us is creating career highlights only three years after joining us.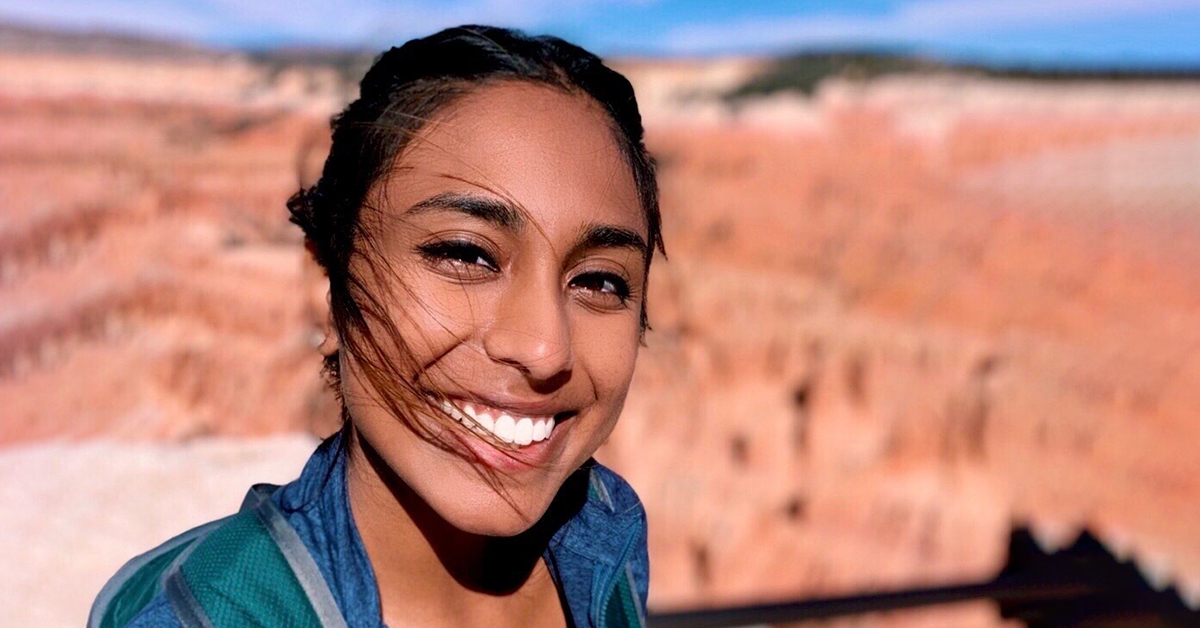 Building a foundation for the future
Mahi entered a career fair her junior year at William & Mary with every intention of finding a consulting internship. But as she walked around the room, the Capital One booth kept stealing her attention as it had a bustling crowd. Mahi decided to drop off her resume and see what would happen.
Salil, an interviewer and Senior Business Manager for Capital One Retail, got in touch. Mahi quickly bonded with Salil over their South Asian descent, that he attended William & Mary and was even on the same Indian folk dance team she participated in at the time.
"It was a much more personable interview experience than anywhere else I had applied to," Mahi said. "I was drawn to the fact that Capital One positioned itself as a place where you change banking for good."
Mahi accepted a position in our Management Internship Program, a 10-week program in which participants help launch products, develop strategies and create new functions for different teams within the company. After graduating from the College of William & Mary in 2019, Mahi joined our Management Rotation Program, a two-year program that prepares participants to deliver complex initiatives to multiple teams.
With the program, Mahi spent time with Cyber Quantitative Risk Modeling and Cyber Product Management. Once she completed the program, she joined the Enterprise Platforms &
Products team as a product manager for External File Sharing.
"My day-to-day requires me to complete tasks that I learned about in my internship and rotation program," Mahi said. "The program created a foundation for me. I learned what I could do professionally and built a network that includes my best friends to this day."
Career opportunity through community
Mahi quickly got involved in Origins after her connection with Oz. She helped prepare activities for Asian American and Pacific Islander Heritage Month, led and designed #StopAsianHate events and became a leader in the BRG. She also joined Women in Tech, a BRG for women technologists and allies to connect, thrive and inspire future generations.
"I wanted to be part of a community where I saw people who looked like me. BRGs showed me women and people of Asian descent who were in leadership positions and inspiring change," Mahi said. "I feel like myself when I'm around people who look like me and share similar experiences. Those connections create hope that you can achieve what you desire."
Through Origins, Mahi had the life-defining moment of interviewing Malala Yousafzai in October of 2020. Mahi spent weeks writing and editing questions, watching Malala documentaries and timing how long it typically took the activist to answer interview questions.
Mahi had tunnel vision when it came time for the interview.
"I did everything I could to not look at the attendance or focus on anything but pretending this was a phone conversation with a friend," she said. "It was the day before my 24th birthday and I just remember thinking 'I've peaked at 23.' I've never felt as warm as I did during or after the interview."
Create your own connections
Mahi credits a lot of her journey at Capital One on taking chances like dropping her resume off at a career fair or reaching out to leaders to get involved in BRGs or set up meet and greets. This is a company where associates are rewarded for following through on their passions.
"Send that email. Ask someone for a meet and greet. Get involved with projects you're interested in," Mahi said. "Associates here are invested in your growth."
Copyright © 2023 Opinions are those of the individual author. Statements are deemed accurate at the time of posting. Unless otherwise noted, Capital One is not affiliated with, or endorsed by, any company mentioned. All trademarks and intellectual property used or displayed are the property of their respective owners.