How customer service is at the heart of great career growth
By Jaclyn Rasmussen & Naylor Sande
Jaclyn Rasmussen and Naylor Sande joined Capital One as marketing interns during Summer 2020. During their entirely virtual internship experience (a first due to the global pandemic), they implemented their skills and learned new ones to push forward on a multitude of sitewide projects designed to streamline the associate experience and build engagement in the site. Jackie and Naylor worked with written and visual mediums, planned events, collaborated on marketing strategy, designed graphics and even built an internal web presence to both support associates internally and further the St. Cloud site's visibility within the Capital One network. Along the way, they worked closely with key partners and stakeholders, both internal and external, to accomplish their objectives. To learn more about internships at Capital One, visit our Campus careers page.
Where will your career journey take you? When these four associates started their Capital One careers in customer service roles, they never expected to learn the impactful and lasting lessons that they have carried with them through their careers. They each took a moment to share reflections about their Capital One journeys and how they feel their customer service roots have uniquely prepared them for a full and rewarding career.
A career starting with customers
After graduating from high school, Shaun Rowley, Capital One's National Cafe Executive was looking for a well-paid part-time job to support him through his college journey. He was hesitant at first to pursue a career at Capital One because he assumed it would be a sea of suits and ties with a strict work schedule, and there would be limited opportunities for education or advancement in his job. Shaun quickly discovered this was not the case at all as the culture was much more "Silicon Valley" than "Wall Street" and Capital One was focused on investing in talent. He began in the call center while studying Entrepreneurship at Saint Cloud State University. "Conversations about money and finances are incredibly important and many people don't feel comfortable talking about the topic, even with close friends or family. I realized quickly that every interaction I had with a customer was a chance to break this taboo and help them to create a better relationship with money. Taking the time to listen to each customer allowed me to guide them to resources that gave them more confidence and control."
The vital skills that Shaun learned to be successful in the job as a call center representative such as active listening, problem solving, and empathy, later led him to a robust career with roles in Marketing and Product Development, Agile IT Product Management, Data Analysis, and People Leadership. Shaun had the opportunity to move across the country several times for these roles and grow his professional skills, preparing him for his current role of National Cafe Executive and the Market President for Capital One in St. Cloud, Minnesota. Almost twenty years since taking his first call from a customer, Shaun likes to still think of himself as a customer service associate first, challenging himself and his team members to listen to customers and to work creatively and collaboratively to take ownership of the customer experience.
He believes that Capital One is challenging the status quo of banking. Every associate at Capital One has the ability to go above and beyond to solve problems for the customer and take ownership of their needs. They are also encouraged to teach customers how to use the banking products Capital One offers to gain better control and confidence over their money. This ensures the customer feels empowered to do their own banking when and where it's convenient for them - often digitally - rather than having to drive to the nearest Capital One Cafe or branch.This model also allows associates to grow their skills and advance their careers at Capital One. Shaun's favorite part of working at Capital One is, "Seeing our associates develop skills that help them better connect with and serve our customers, making a meaningful difference in the lives of everyone involved."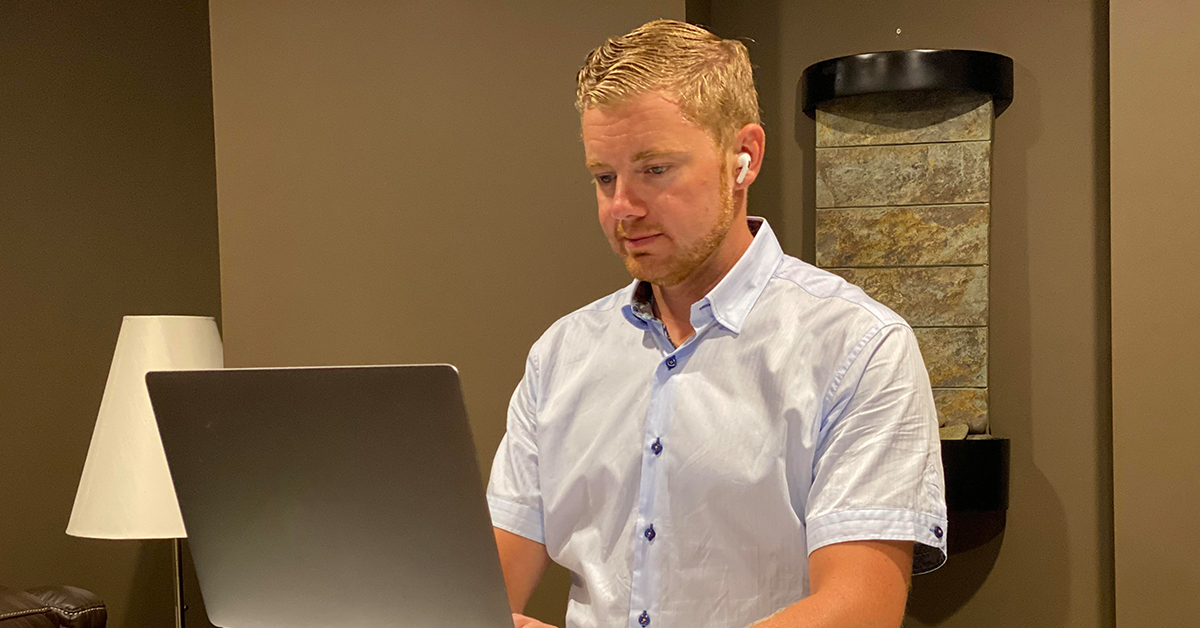 Learning the mission, then living it
Capital One is working to "Change Banking for Good." To Cody, this means making every day better than the day before and not being afraid to speak up when he sees an opportunity for change. He makes sure he lives up to values by "being positive everyday and making sure all associates know my intentions so we can give 110% everyday."
Cody started at Capital One in April 2012, as a Customer Service and Sales Associate. He described himself as "a stuck up, twenty-two year old college kid who didn't have any customer service skills." Through the mentorship of his team leader, he was able to have a better understanding of how the work he did each day was key in supporting the Capital One mission. Although a frontline associate spends all day assisting customers, there's no need to put up a front when you come to work everyday. You're encouraged to be your authentic self, making for a more relaxed and real work environment. When Cody realized this, his calls improved and he started to love the career he was building.
Throughout Cody's eight and a half years with Capital One, he's been promoted several times. After his role as a frontline associate, he became a team lead for our new hire classes. During this transition, he maintained this positive demeanor to develop his new hires, the way his coach helped him. He impacted over 400 employees and considers this as the pivotal moment in his career where he knew he belonged at Capital One.
Cody recalls one moment of comforting and coaching a new associate who was doubting himself and his abilities in his new Customer Solutions role. He states, "I made myself vulnerable to help relate to him and watched his eyes light up when he realized he didn't need to know everything right away and could still succeed." In another instance, he emailed the Customer Solutions team, telling them he was moving on from his time as a team lead and would be starting a new position as a Production Coordinator. Soon after sending his message, he had an associate reach out to tell him that his energy as a leader was a key motivator for that associate in their job. "It was really cool; those moments and feedback make the job really rewarding and I hope I can have the same impact with ambassadors."
Taking pride in advocating for customers and fellow associates
In 2006, Ali started her Capital One career in the Customer Service and Sales Division, while pursuing a degree in Business Management. The experience she gained working at Capital One and taking classes simultaneously provided her with real-world examples of the topics and lessons she was learning in her school work.
The best advice Ali ever received is "be you, no matter what." Ali prides herself on always advocating for the customer and doing as much as she can to help them in any way possible. She learned these skills while she was in the call center and applied them in her role as a Cafe Ambassador. In one instance, a customer had driven three hours to her location to do her banking and Ali couldn't let her down. She knew she had to get approvals to complete the transaction. She ran as fast as she could up four flights of stairs and through various departments, in order to get the necessary approvals. She was determined to make it right for the customer. This cemented for Ali her desire to continue in a career that allowed her to help others in impactful ways.
In her current role, she gets to transfer that mindset to associates and she says she will always take the long route to make something right for associates and customers. Ali continued her journey by opening the St. Cloud Cafe as an ambassador and is now a Project Manager. She was encouraged to get involved in different Business Resource Groups. She helped create and expand Gray Matter, a group focused on mental health and encouraging conversation, to what it is today.
Ali says the most rewarding part of her job is advocating for Gray Matter and helping people when they need it most. "I love my position right now because I get to do my work but when something important comes up in Gray Matter, I am empowered to help where I'm needed." Ali has brought a unique perspective to her role and continues to seek out new mentees to share her wisdom.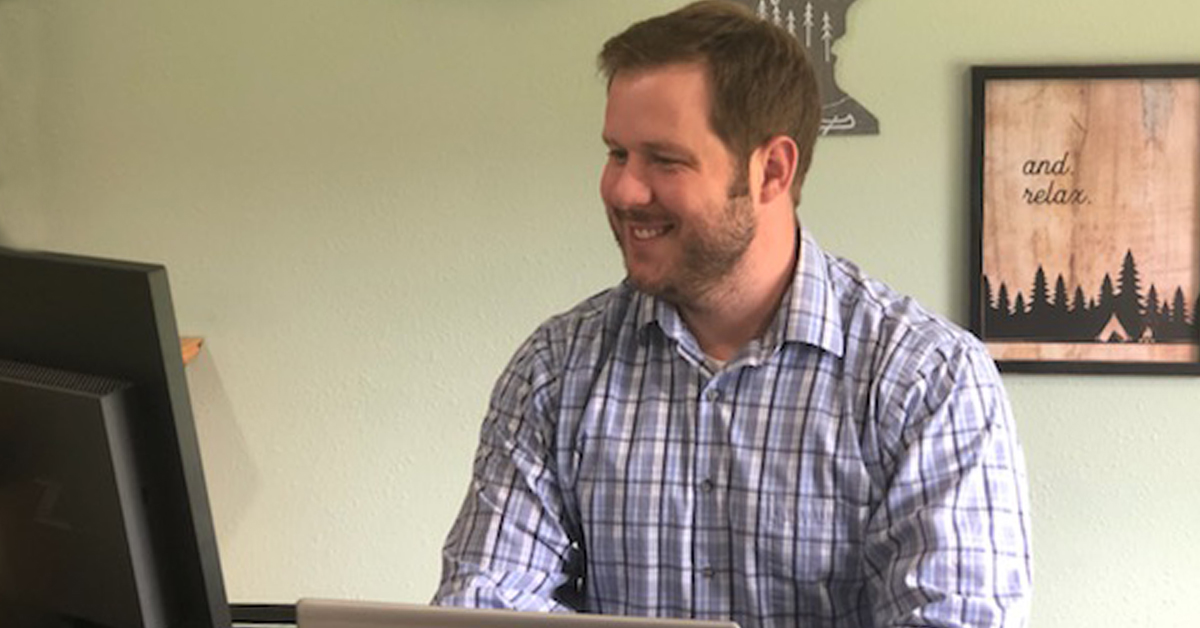 Don't be afraid to share your ideas, no matter your job title
Cherise started in the credit card call center near the beginning of her career. Before joining Capital One, she was apprehensive about a role in the call center, specifically one that served credit cards. She felt she had no knowledge of how to manage a credit card effectively herself. Capital One made sure she received the adequate training on all products and systems so she felt empowered to help customers with their credit card related needs, while also building her own knowledge and understanding of healthy credit. In the three years that she spent helping customers with their questions in the call center, she learned empathy, patience, and technical skills that still help her immensely today in her Process Management role.
When she was a call center representative, she would attend many focus groups to pitch her ideas on possible improvements to the customer experience. She was anxious about the opportunity to pitch to more senior associates and leaders because she felt that no one would want to hear the opinion of someone lower on the company ladder. One thing that she realized to be true is that "people are people regardless of their title, if you have an idea, share it!" She felt supported and encouraged to share her views and her ideas were received with welcome excitement and respect. She is now in a position where she is able to ensure the ideas of call center representatives are followed through.
Capital One associates like Shaun, Cody, Ali, and Cherise, and many others, were and are encouraged to use the lessons they've learned in the call center to further build and expand their careers. They learned essential skills that transferred into their various new roles and allowed them to bring their personality and experience to connect with customers on a deeper level. If you're interested in pursuing a career helping customers at Capital One, explore opportunities as a Customer Advocate.
Copyright © 2023 Opinions are those of the individual author. Statements are deemed accurate at the time of posting. Unless otherwise noted, Capital One is not affiliated with, or endorsed by, any company mentioned. All trademarks and intellectual property used or displayed are the property of their respective owners.