Patti's story: Coming out as trans at Capital One
Patti was still hesitant about joining Capital One when she was invited to interview in 2021. Her entire career had been with public service and nonprofits, and she worried how she'd fit in at a bank since she identified at the time as non-binary, someone whose gender is not male or female.
Patti's concerns began to be alleviated after interviewing with leaders, and were further squashed when she met a non-binary associate leading the orientation for hundreds of people.
"Not only did it create this sense of safety and belonging, but it also gave me a new friend who has been a great resource," said Patti, now a senior diversity recruiter for Card and Tech teams. "I knew Capital One would celebrate the full me."
As Patti came out as trans, Capital One's diversity, inclusion and belonging commitments continued to support and elevate her.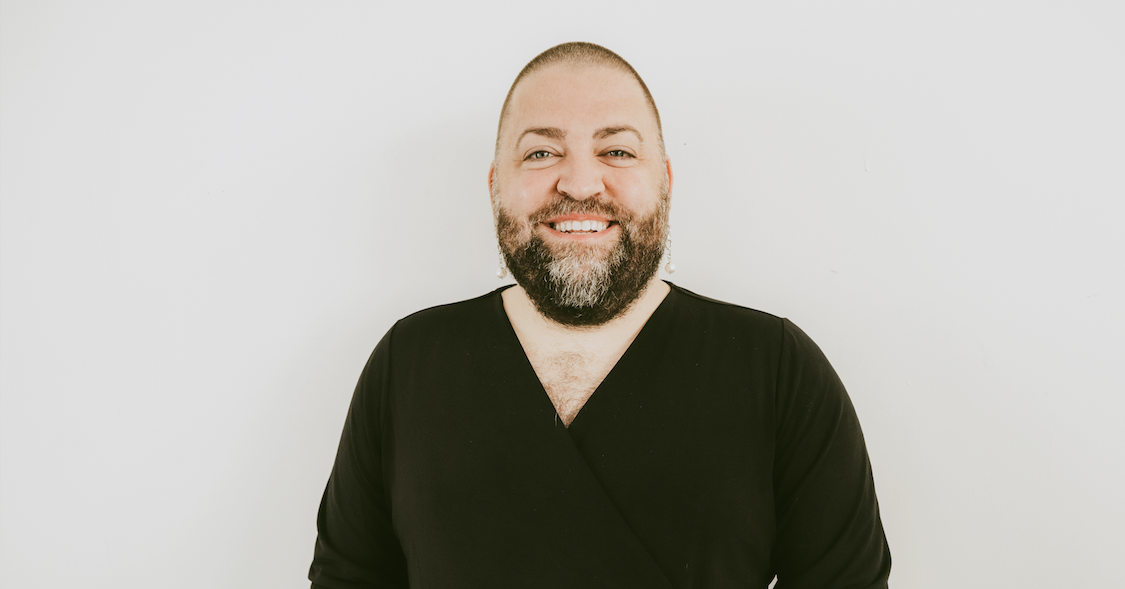 Credit: Snake House.
Joining the LGBTQ+ community at Capital One
Connections and growth opportunities quickly came once Patti started at Capital One. She joined Out Front, our LGBTQ+ Business Resource Group, and TQ+, Out Front's space for transgender, queer and ally associates.
Patti was impressed by the candid conversations happening in the TQ+ community. During meetings and in the Slack channel, associates shared their struggles and successes with name changes, gender-affirming procedures and dressing for work functions.
"Seeing so many people like me was amazing in itself," Patti said. "Every step I've made to be my true self has been met with support in that community. Everyone is so open and loving."
Because of Patti's work as a diversity recruiter and her involvement in Out Front, she was able to attend the 2022 Out & Equal Workplace Summit, an annual conference to share strategies for creating inclusive workplaces where LGBTQ+ employees can be out and thrive.
It was at the conference, while surrounded by 5,000 LGBTQ+ people and allies, that Patti had a realization: She was ready to exclusively use she/her/hers pronouns and step into her transgender identity.
"As a queer person who has known they're trans for a long time, I always thought that there were limits to what I could do being my full self," Patti said. "Seeing others be themselves at Capital One gave me the confidence to do it."
Patti has felt consistently supported by her manager, team and others across the organization during her transition.
She shared her coming out news with her manager, who said, "I'm so grateful you can be who you are here. We will support you in any way we can." A director of human resources helped her identify health benefits. Her team sent flowers to celebrate her legal name change. And her TQ+ community has offered support and help for Patti through navigating doctor appointments and name-change processes.
"While there are bumps in the road, I've found that people at Capital One are willing to help you get to where you want to go regardless of where that is," Patti said. "I've been met with open arms and a lot of people saying, 'Let me know how I can help.'"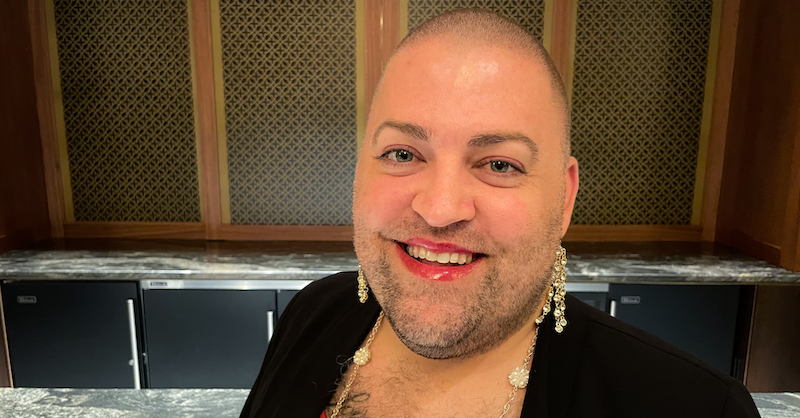 Finding professional growth
Patti's career has flourished as she's taken steps to be herself.
She initially joined Capital One as a senior recruiter for the Brand team. Patti loved the work, but her dream job—working with a focus on diversity, inclusion and belonging—opened up after being here for less than a year. Her manager at the time encouraged her to apply, and she was offered the role.
She's been on her new team since August 2022. And in 2023, she became the co-lead for the Richmond chapter of Out Front.
"There's support for internal mobility," Patti said. "Capital One really wants you to find where you belong."
In her diversity recruiting role, Patti connects diverse candidates with opportunities to join our Tech teams. She shares how their unique perspectives and experiences are needed in our mission to change banking for the customers we innovate for and serve every day. During those conversations with candidates, Patti shares her journey to show how she blossomed here, personally and professionally
"I think candidates are tired of hearing organizations say they support DIB without anything to back it up," Patti said. "I can share with folks how Capital One will elevate them. My experience is proof that this is a place where I can do more than I ever thought possible."
Copyright © 2023 Opinions are those of the individual author. Statements are deemed accurate at the time of posting. Unless otherwise noted, Capital One is not affiliated with, or endorsed by, any company mentioned. All trademarks and intellectual property used or displayed are the property of their respective owners.