Why I chose Capital One
By Jerich Beason
Jerich Beason is the new Chief Information Security Officer of Commercial Bank at Capital One. He hosts a podcast aimed at educating the legal industry on all things cyber, is a member of the Forbes Technology Council and a regular cyber security leader keynote speaker.
I've been fortunate throughout my career to meet and work with some amazing people. I've also worked for organizations that didn't uphold the values I hold near and dear to me—values like diversity, inclusion, a growth mindset, people-first leadership and psychological safety to name a few.
These are things I've seen in pockets at other companies, but never in a complete package. This is no knock on any previous employers, either. I learned that I wanted these things after experiencing one or some of these in my past lives. The more I got to experience them, the more I realized how important they are, and how much there has never been a time in the tech industry where these ideals have mattered more, where we've needed empathetic leadership, investments in people, collaboration and innovation to move the needle and create change.
From before I applied and throughout the interview process, to my first several months working here, Capital One has shown me it has all of these things and more. At Capital One, I've found cutting-edge tech in an environment that promotes inclusion and equity for all.
Before the Interview: Intrigued By Capital One's Mission
Before I even interviewed, I noticed that Capital One was leading the way in the cloud, and I was compelled by the idea that you could use that technology to help people improve their financial lives.
Capital One's mission is to change banking for good. We believe that technology is foundational to that change. It is no secret that I believe cloud is unequivocally the future of just about every industry. Most organizations acknowledge this and are somewhere on their journey to the cloud. Capital One was and still is ahead of the curve in finance, in the Fortune 500 and among almost every other company not born in the cloud. We closed our data centers more than 18 months ago and are continuing to push the limits of what's possible all while in a highly regulated industry.
Capital One is also growing quickly—in the products we offer, the industries we operate and innovate within, the maturity of our security posture and the number of quality talent we are onboarding.
All of that excited me, and that's why I took the leap and decided to interview.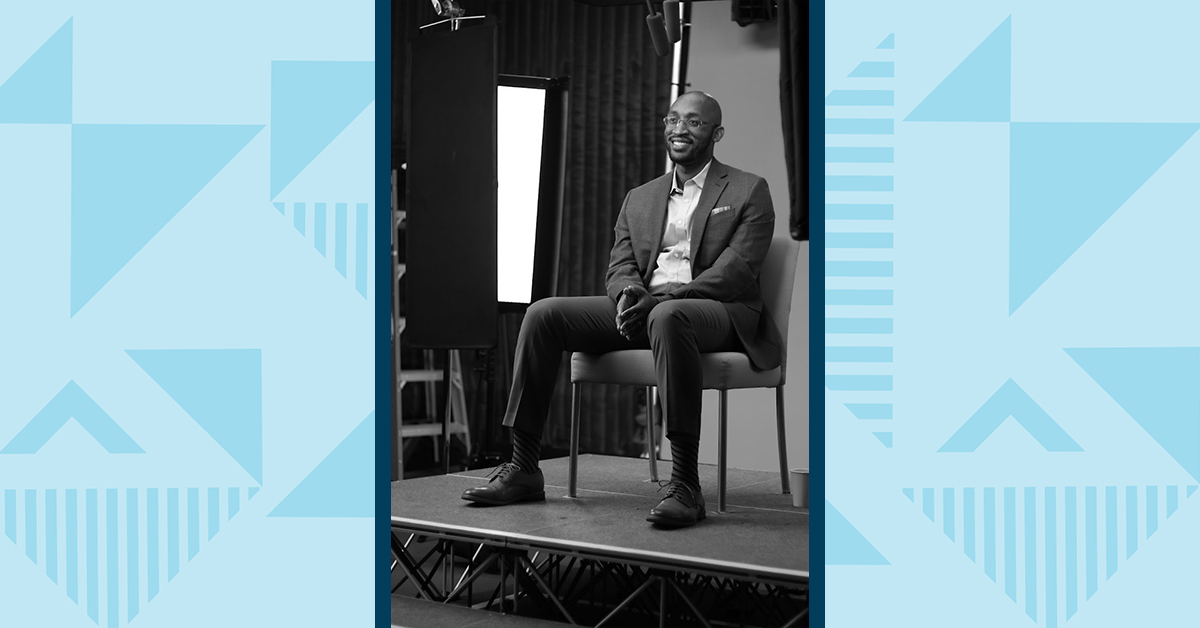 During the Interview: Seeing the Mission Come Alive
The interview process was the most thorough and inclusive experience I've been through yet in my tech career. There were more interviews than conventional wisdom would suggest is tolerable for high-performing candidates, but they were there for a reason and ultimately helped me better understand the culture of belonging at Capital One.
The people I met with were carefully and thoughtfully selected. They understood the decision was not just theirs to hire me, but mine to select them. I met a diverse group of people: women, men, LGBTQ+, pretty much every ethnicity. Those with long tenure, those with short tenure. People with no tech responsibility at all, as well as peers in cyber and tech. I even had meetings with leaders of the Business Resource Groups and stakeholders that I would have to partner with on my first day, and these conversations gave me a chance to ask questions.
They recognized how active and passionate I am about giving back, so they set up a meeting with someone that had a heavy social media presence like myself to share their experiences managing an online presence while working at Capital One. These were amazing people who I developed a quick rapport with and knew that I could learn a great deal from.
When I was offered the position, it was a no-brainer to choose Capital One.
Joining Capital One: Experiencing the Mission Firsthand
Now that I've been at Capital One for a little over three months, my initial instincts were spot on. I've joined Business Resource Group events, worked on a lot of cool projects and seen firsthand the level of investment we make in developing our talent and recognizing strong performers.
I know a lot of people in tech and cyber have yet to see an organization of our size retire all of their data centers and go all in on the cloud, or a company that's in such a highly regulated industry operate at the cutting-edge of technology. Few of us have experienced an organization led by a founder CEO who keeps innovating to stay ahead of the curve, fosters a culture steeped in collaboration, puts people first and does the right thing—all without compromising values.
You'll find all of this at Capital One. This is a truly special place, and that's ultimately why I chose it. There's no other home for tech professionals quite like it.
Copyright © 2023 Opinions are those of the individual author. Statements are deemed accurate at the time of posting. Unless otherwise noted, Capital One is not affiliated with, or endorsed by, any company mentioned. All trademarks and intellectual property used or displayed are the property of their respective owners.