Developing a brand of giving back
Elesha spends a lot of time thinking about connections. As a director of brand marketing at Capital One, she's reviewing how print, digital and television ads explain our mission. As a frequent volunteer with Capital One Pro Bono, she's helping nonprofits and small businesses share their resources to their communities.
And throughout her personal and professional life, Elesha is committed to diversity, inclusion and belonging (DIB) and making room for others to shine.
"I ask a lot of questions to figure out what perspectives are missing," Elesha said. "What is this space or project servicing? Who is here? Who is not? How can I contribute to this space or help others? I'm trying to reach down and pull people up as I climb."
Creating Capital One's brand
Elesha tells stories about Capital One's brand, premium card products and DIB commitments.
Recently, she's helped with advertising for our Venture X and Quicksilver cards. Her work has ranged from directing voice-overs for radio ads and editing copy on billboards to virtually attending a set for a commercial in which actor and Capital One spokesperson Samuel L. Jackson parachutes from a building.
"It's pretty cool to see your work on display at an airport or when I'm watching TV," Elesha said. "I always make my husband take a picture of a Venture X card advertisement whenever he sees one."
Elesha is busy amplifying Capital One's DIB messaging. She's edited scripts and approved the visuals for short-form videos about how Capital One supports nonprofits and Black women who are entrepreneurs. Her team puts together images and branding for cultural milestones like Hispanic Heritage Month.
"As a biracial woman, I have felt heard, supported and valued at Capital One," Elesha said. "It's important for me to show that we're doing good in this world. We're here to support you in being your genuine self."
Another project Elesha focused on is Capital One's in-house DIB work. She was part of the Brand Creative team's "More Color Please" initiative, which shows how diverse voices and representation equate to stronger work and adds to the artistry and innovation of Capital One's brand.
"At the end of the day, being creative is all about inventing a solution to a problem or need," Elesha said. "If we don't have a broad range of perspectives doing creative work, then we're missing out on stronger solutions."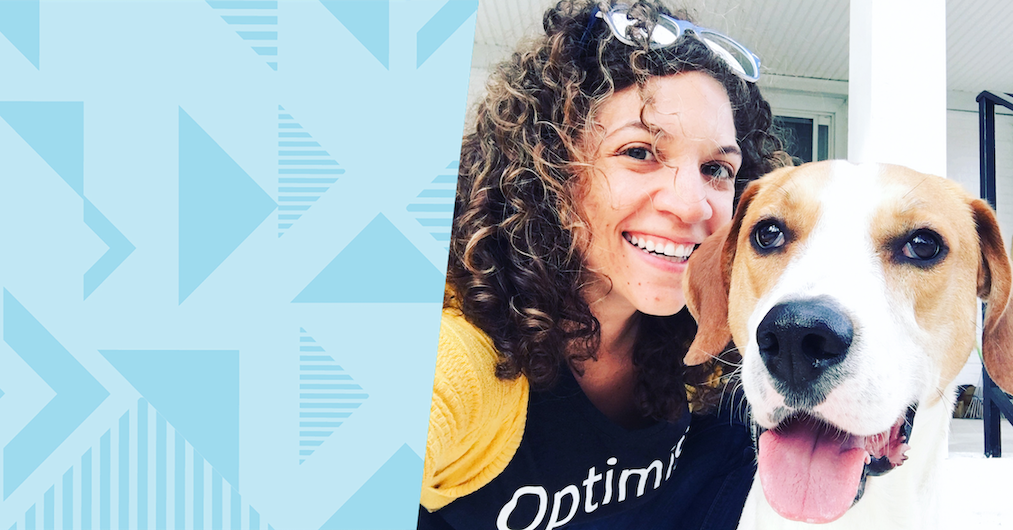 Giving back to the community
Growing up in Wisconsin, there were times when Elesha's parents didn't make enough money to make Christmas gifts a reality or give her needed school supplies. Friends, neighbors and family members stepped in to help.
"I didn't realize until much later in life how much my community raised me," Elesha said. "I'd be shopping with my mom, and we'd run into a family friend. My mom would tell me, 'Oh, she got you this or made this happen.'"
The support Elesha received growing up put community service near and dear to her heart. She found a way to amplify her passion for giving back as brand director of Capital One Pro Bono, a program in which associates share their expertise with nonprofits and small businesses and drive social change that close gaps in equity and opportunity. Since 2020, Capital One Pro Bono volunteers have contributed over 22,000 hours in donated professional services.
"Capital One supports the community in sustainable ways," Elesha said. "We walk alongside organizations and help them serve their clients. We're not doing one-off donations or assistance and leaving these organizations behind."
With Capital One Pro Bono, Elesha assisted the Faison Center, a Richmond, Va. nonprofit that provides services for the autism community, with marketing new services to the community. She and a group of Capital One marketing and events experts organized an open house for community members to experience what the Faison Center offers.
Elesha mentors a number of people in and outside of Capital One. She's a mentor for associates in Capital One's Magellan Program, a customized, comprehensive nine-month career management and leadership development experience organized by VOICES, our Business Resource Group for Black associates and allies. She's also served as a "big sister" to middle school and high school youths who are children of an incarcerated parent.
Elesha's community work earned her a Capital One Pro Bono Volunteer Award in 2022. While she's thrilled about the accolade, her volunteerism is all part of her efforts to empower future generations.
"I hope that my small contributions can make a big, positive change for my community and colleagues," Elesha said. "There's an instinct among Capital One associates to support each other. You can't teach how we rally around each other."
Copyright © 2023 Opinions are those of the individual author. Statements are deemed accurate at the time of posting. Unless otherwise noted, Capital One is not affiliated with, or endorsed by, any company mentioned. All trademarks and intellectual property used or displayed are the property of their respective owners.