Goal Getter: 4 steps to building your career
Judith started her career as an Army soldier and later transitioned to civilian life as a receptionist at Capital One. She's grown an inspiring career as an administrative professional, legal specialist and project manager. She's now an Agile Program Lead and McLean, VA Chapter Lead for our Black associate and allies business resource group, VOICES. She, like many here, views sharing her story as such an important part of helping others succeed.
Along my career journey, I have learned that success is so much more than a degree—it's a continuous thirst for knowledge, always growing and changing your mindset and leading by example to empower others to also succeed. As an Afro-Latina woman who worked my way up from a receptionist role to leading an Agile team, I seek opportunities to share my tips for a successful career in hopes of advising and inspiring others as they set career goals. Read below for my top four tips to build your career!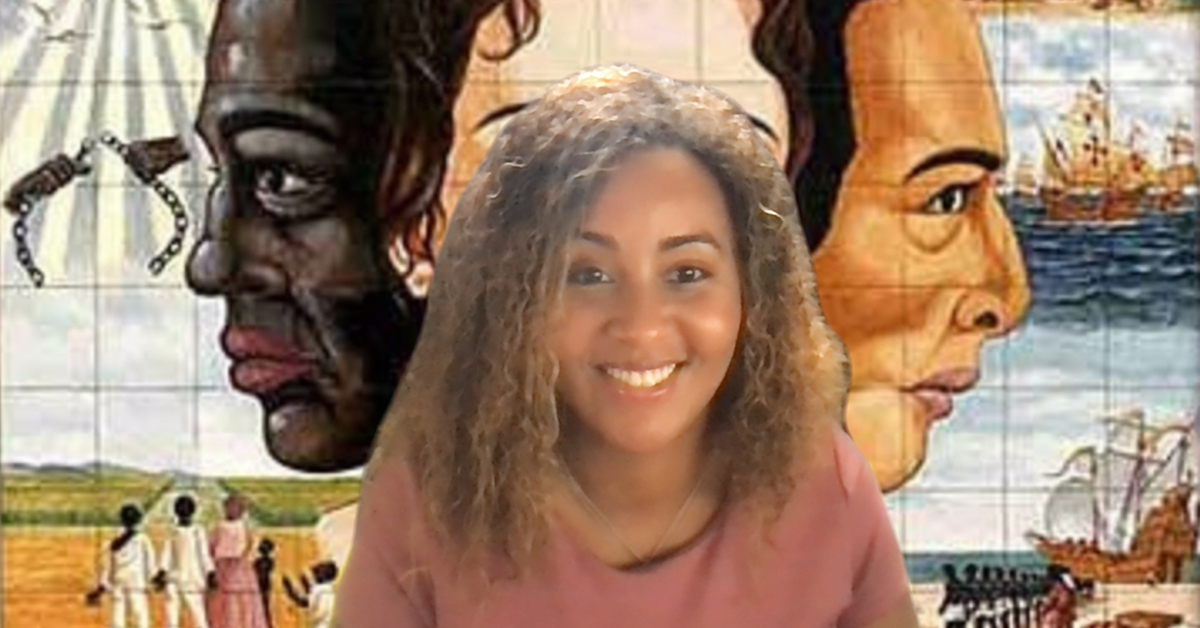 1. Set a goal and stick to it
My goal has always been to keep learning and growing. I give my mentees homework when we meet to set their goals, map out their 5 year plan and read up on books and ideas that will help them achieve their goals. Use your goal as a guiding light to make a plan and achieve it. Because the one thing I do know is the more you grow and the more you advance, the more the responsibilities continue to get bigger, and what I didn't want ever was to look back and say, "Oh man, I should have gone for it." I'm glad I stuck to my goal and earned my degrees and certifications.
2. Take advantage of available development opportunities
One of my favorite things about Capital One is how invested they are in developing their current associates and helping them grow and expand their skills and experience. I have learned many valuable lessons from seminars and conferences I've been able to attend and also through the digital learning Capital One offers. There is also a great focus given to diversity in leadership through many of the programs. The Business Resource Groups sponsor and host many development programs for future leaders at all levels, such as the Magellan program. I am a Magellan graduate and I'm so thankful for the opportunities and connections I gained from it.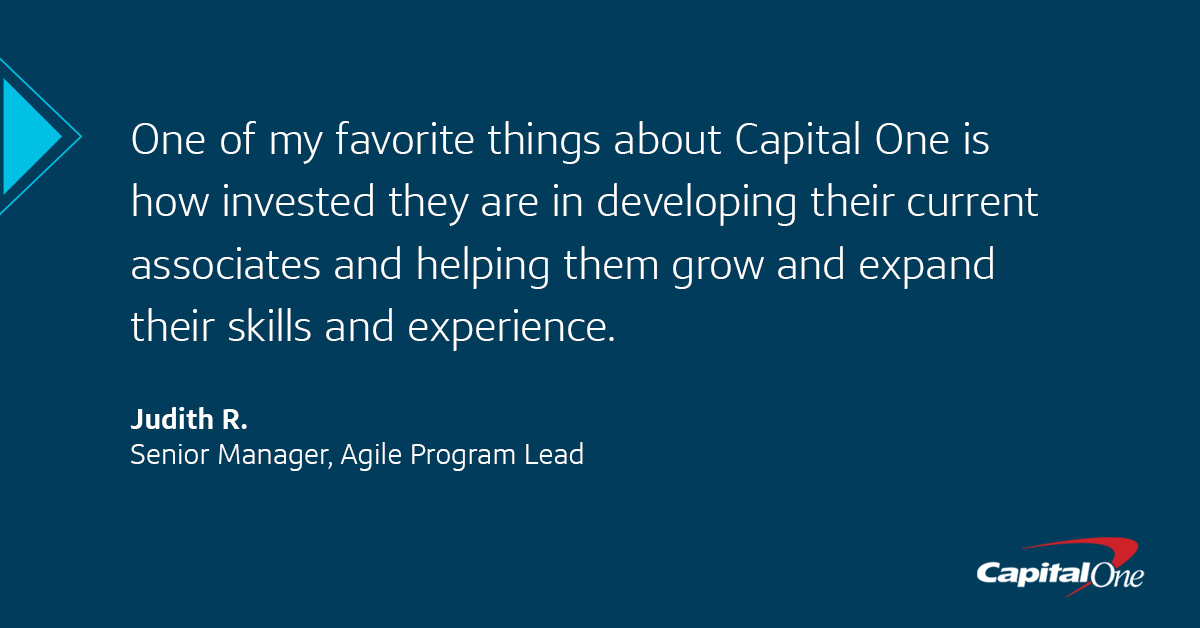 3. Find yourself a mentor
I've had many mentors in my career, some didn't even realize they were mentoring me but I looked to the leaders around me to model certain behaviors, approaches to work and ways they led their teams. I networked and learned from them. Now I am fortunate to be a mentor to others and share my insights with them. I get great joy from seeing those I've mentored succeed so I try to offer them all the tools and assistance I can. I also know that seeing representation of people who share your background and experiences is so important to feeling as though you can succeed somewhere, so I make an effort to put myself out there as a model and guide for others to think "hey! I can do that too!"
4. Volunteer your skills and time
Capital One offers many opportunities to give back in our communities and help others using our skills. The thing I appreciate most is that we don't just go in there and complete a project as leave. There is a lot of research done about the impacts and ongoing needs of a community. After getting a full understanding of what success looks like there, then we'll offer resources and associate hours to help. I grew up needing many of the resources, like tutoring and financial literacy courses, that I'm now able to be a part of offering, so it feels very full circle to me and rewarding.
Copyright © 2023 Opinions are those of the individual author. Statements are deemed accurate at the time of posting. Unless otherwise noted, Capital One is not affiliated with, or endorsed by, any company mentioned. All trademarks and intellectual property used or displayed are the property of their respective owners.