Supportive benefits to help your fertility journey
Jeff and his wife Rachel had a million questions as they started infertility treatments, but the most pressing was whether they could afford it. Before working at Capital One, the medical bills from the two rounds of IVF required to have their daughter were staggering. Friends who worked at Capital One spoke to Jeff about the company's robust benefits, including those to support a growing family. After finding a job opening that spoke to him, Jeff applied.
Jeff, now a product manager, began working at Capital One in 2021. He immediately started asking questions about Capital One's family planning benefits.
Capital One's fertility benefits have helped Jeff and his family experience a dramatically reduced financial obligation for their infertility treatments. Now, with a son on the way, he credits Capital One's benefits for giving him more freedom and peace of mind with family planning.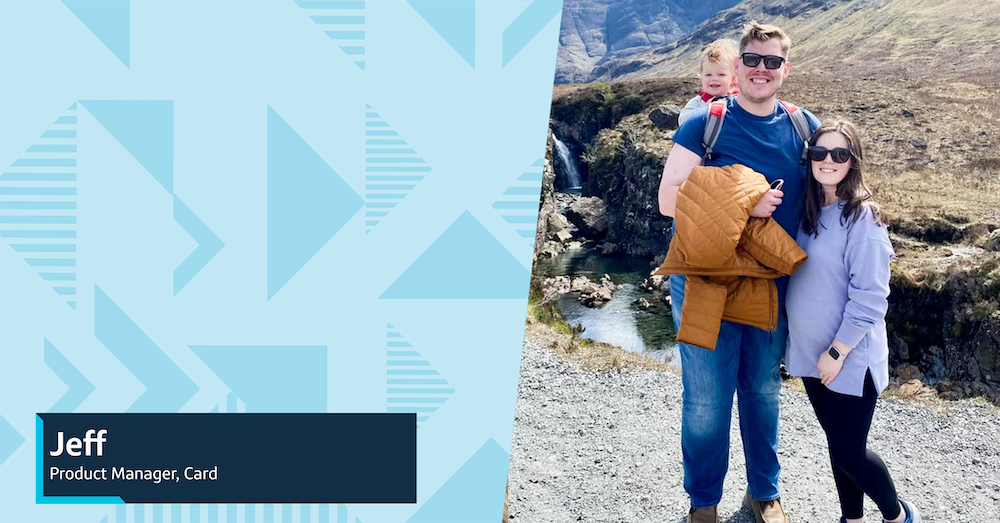 "It's a really peaceful feeling knowing that we can continue to grow our family if and when we're ready versus if and when we can afford it," Jeff said. "With Capital One's benefits, financial considerations no longer need to be in the mix of our decision-making."
Capital One provides comprehensive benefits to support all associates' unique journeys to parenthood.
Wide-ranging benefits for family planning
Along with three cycles of IVF or intrauterine insemination (IUI), Capital One covers other fertility treatments, including preservation of eggs and embryos related to those cycles.
Jocelyn, a senior risk manager, utilized fertility benefits for the birth of her son in March 2021. This coverage was crucial in alleviating financial stress.
"We didn't feel a big financial hit," Jocelyn said. "Knowing that I had that help meant I could just focus on the appointments, my health and everything else I was going through."
Ashwin, a senior business director, utilized infertility benefits for the birth of his two daughters, now seven and four. He was impressed with the ease and quality of information provided by Capital One's benefits, including access to FertilityIQ, an online database that helps patients find the right doctors and navigate different procedures and complex medical terms.
"Even though it was a different process than I was used to, it was really quite smooth and information was available easily and clearly," Ashwin said.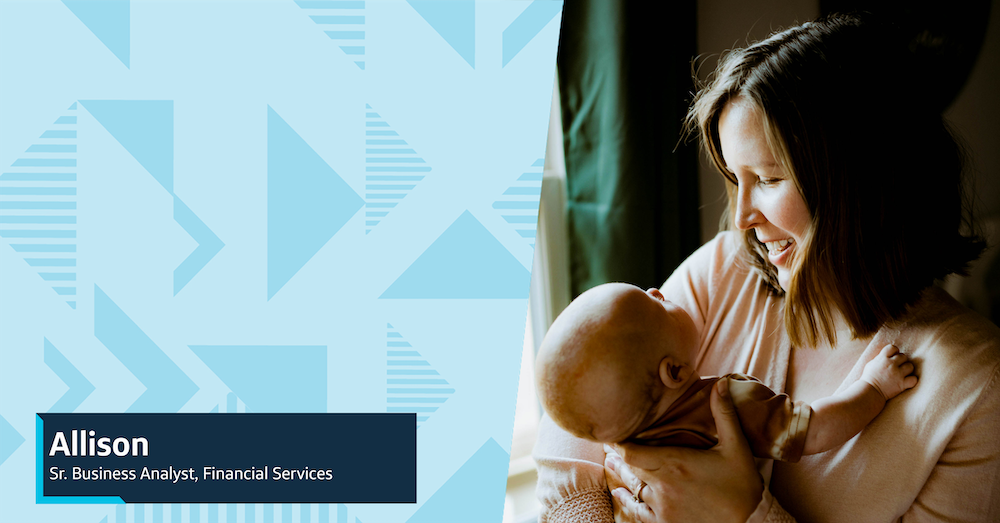 Allison, a senior business analyst, frequently relied on a nurse care manager during her family planning. The nurse, which is provided by WINFertility, was available to answer any questions and alleviate the stress of planning appointments and taking care of medication.
"They were extremely compassionate," Allison said. "Whenever I spoke with them, they would say things like 'Wishing you the best of luck!' and 'I hope things work out for you!' Those things are small, but are meaningful when you're in the process."
Allison got her happy ending when her son was born in 2022 after she and her husband pursued IVF treatments. Allison was able to take 18 weeks of parental leave to recover from birth and bond with her son.
"It was great for me to be able to focus on my son, and not even worry about work," Allison said.

Building an empowering community
Supporting associates who struggle with infertility means much more than financial and medical benefits. Capital One leaders prioritize flexibility and empathy for their associates as well. For Jeff, telling his manager helped to decrease stress and focus on taking time off to support his wife.
"Sharing your story in the way that you're comfortable with, and to the extent that you're comfortable with, helps make it real," Jeff said. "And it puts people in your corner who understand where you're at and what you're dealing with."

Associates like Allison, who shared her story on an internal blog, help to normalize talking about infertility and decrease stigma. She's worked with &family, Capital One's Business Resource Group for parents and caregivers, to create Slack channels and coffee chats where those struggling with infertility can vent and share their challenges and successes.
"Infertility can feel incredibly isolating, especially at the beginning," Allison said. "Having the support of others who know what you're going through is so important."
Jocelyn, Ashwin and Jeff all participated in a panel for &family where they spoke about their experiences with infertility and Capital One's benefits. For Ashwin, sharing his story with Capital One associates, and receiving their support, was an important part of his healing journey.
"During my experience with infertility, I was completely shut off. Looking back, I know that it wasn't the healthiest way to address it. I realized that if I had sought out support earlier, it would have helped me immensely," Ashwin said. "I hope we can help people by sharing our stories."
Copyright © 2023
Opinions are those of the individual author. Statements are deemed accurate at the time of posting. Unless otherwise noted, Capital One is not affiliated with, or endorsed by, any company mentioned. All trademarks and intellectual property used or displayed are the property of their respective owners.