Lenton's Story: Leading with humanity
Lenton has taken plenty of chances in his life.
He spent a year and a half of his childhood as a refugee in Guinea, hoping to one day join his mother in the United States. When he arrived, he chose to serve in the Virginia Army National Guard and U.S. Army Reserve for a combined eight years, including a tour in Afghanistan. He worked as a U.S. diplomat for 11 years, including being part of the leadership team early into the COVID-19 pandemic for the U.S. Embassy in Port of Spain, Trinidad and Tobago.
But when it comes to betting on himself, Lenton knows it's a sure thing. All of his accomplishments come from adopting a mindset that when all else fails, he can count on his positive outlook and passion for helping others to set him up for success—including his career at Capital One.
Lenton joined the company in 2021 as senior director and horizontal operations leader. He leads a horizontal operations team of about 90 associates that handles direct mail marketing, mail-based customer service communications and production and distribution of Capital One Credit cards.
"My life experiences have taught me that I need to take initiative, embrace change, have empathy and give back," Lenton said. "I'm here to lead, and I'm here to serve. Humanity and curiosity drive me."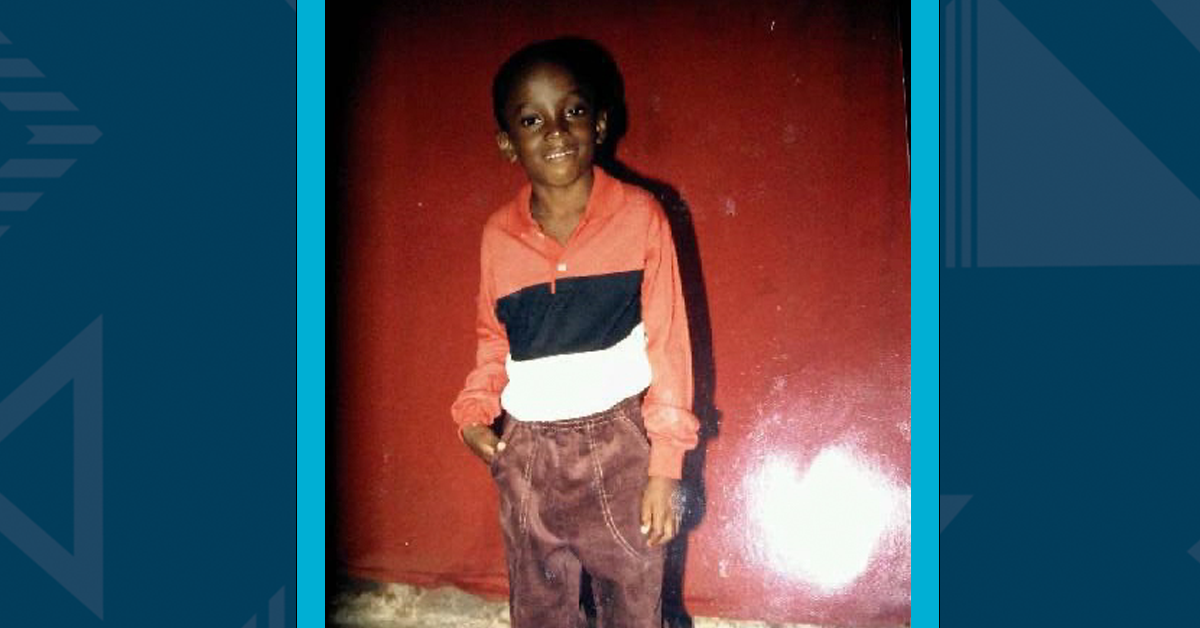 Lenton grew up in Freetown, Sierra Leone.
From Freetown to the United States
Lenton was born in Freetown, the capital of Sierra Leone, a country on the Western tip of Africa. His mother immigrated to the United States when he was four and hoped Lenton could follow.
Instead, Lenton had to leave Sierra Leone when the country broke out in a civil war. He became a refugee in Guinea when he was sixteen, without his parents and in a country where he couldn't speak the local language. While his mom filed for him to come to the United States, Lenton would visit the U.S. embassy in Conakry, Guinea frequently.
"I remember telling my mom and friends, 'I want to work in an embassy one day,'" Lenton said. "I idolized them. It represented a better life."
Lenton finally received a visa to the United States when he was 18. He finished high school and enlisted in the U.S. Army from 2001 to 2009. Lenton served as a unit supply specialist in the Virginia Army National Guard and managed logistics in combat environments with the U.S. Army in Afghanistan. After he returned from Afghanistan, he reenlisted with the U.S. Army Reserve and worked for the U.S. Army Intelligence and Security Command Headquarters.
Lenton achieved his dream of being a U.S. diplomat when he became a Foreign Service General Services Officer in the Foreign Service—the diplomatic branch of the State Department—in 2010. He had the incredible opportunity to be a U.S. Diplomat in five countries: Ethiopia, France, Iraq, Canada and Trinidad and Tobago. Lenton specialized in operations, negotiations, supply chain and resources management.
Although Lenton met presidents, prime ministers and other leaders, his most cherished memories were with residents of each country.
"Kids wouldn't realize at first that I was working for the U.S. government and am a U.S. diplomat because they were typically looking for someone white," Lenton said. "Once they noticed who I worked for, they would come up to me and say, 'I want to be a diplomat.' It brought me back to my own childhood visits to the embassy. Those conversations resonated with me."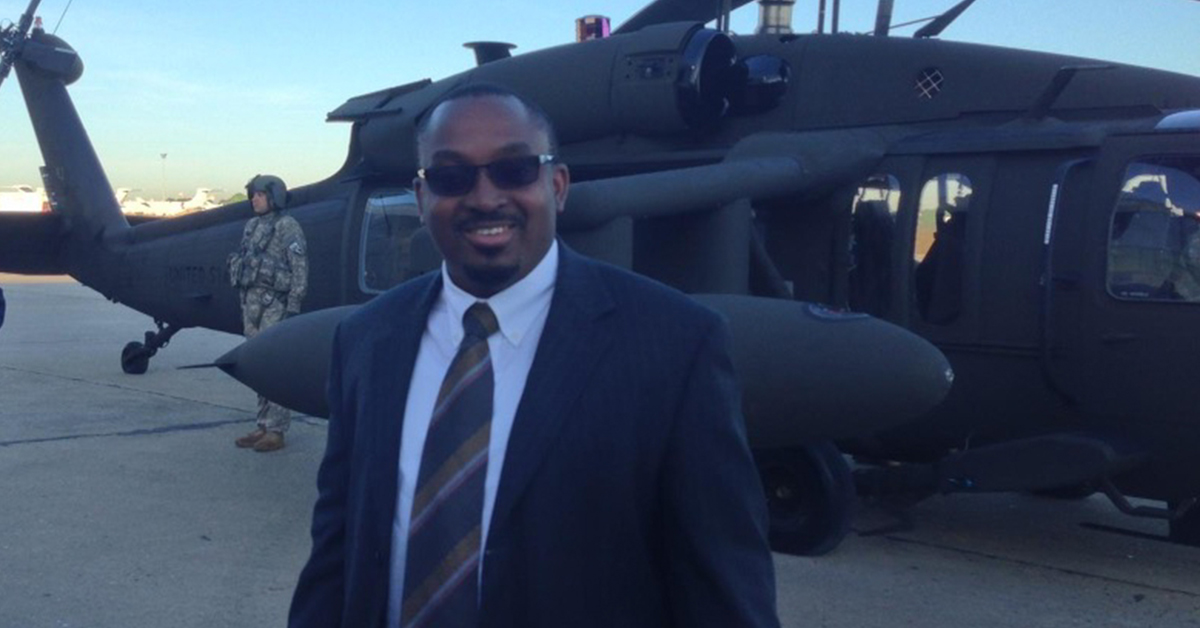 Lenton worked in five countries as part of the Foreign Service.
Coming to Capital One
Lenton enrolled in the Northwestern University Kellogg School of Management's Executive MBA program. During the program, he heard a Capital One leader speak to his class about the company's culture of belonging and innovative work.
The discussion prompted Lenton to apply for and join Capital One as senior director and horizontal operations leader of Card supply chains in the fall of 2021.
"I wanted to do something new and different," Lenton said. "I wanted to be part of something big. I wanted to create change in a meaningful way."
Lenton now leads a team of approximately 90 associates in building Capital One's Card growth, from logistics and transportation to print production suppliers to credit card manufacturers. While much of Lenton's work was similar to his previous experiences, his new colleagues still stepped up to help him adjust to life at Capital One.
Welcome emails flooded Lenton's inbox during his first week. Colleagues from Salute, our Business Resource Group for the military and their spouses, veterans and allies, set up meet and greets to ensure Lenton could excel.
"Capital One put together a very good onboarding program," Lenton said. "On my first day, I knew who I should meet with and what I should work on. There's a culture here to bring in folks with different backgrounds and help them succeed."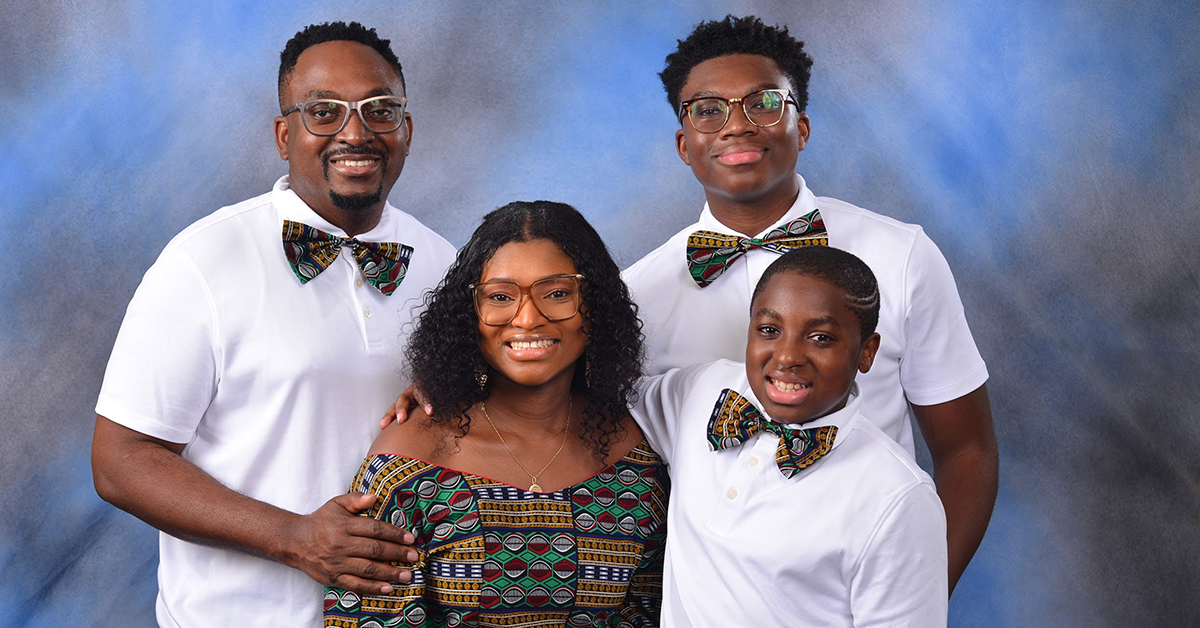 Lenton with his wife, Salima, and their two sons.
Humanity-first leadership
Lenton eagerly jumps at any opportunity to share his story. For a recent leadership series with Salute, he spoke about his time as a refugee, enlisting in the Army and joining the State Department.
"When I was in the Army, I met a gentleman in the Foreign Service. He shared his story with me and helped me understand what it took to get there," Lenton said. "I felt very fortunate that he would share his experience. I hope that sharing my story will help others in the same way."
That's a big reason why Lenton is always making himself available for others. He meets with every new member of his team during their first week. Lenton also keeps his calendar open for anyone to schedule a meet and greet with him.
As Capital One has supported him as a leader, veteran and refugee, Lenton wants to show the same support to his team.
"My journey has shown me how important emotional intelligence is in leadership," Lenton said. "Understanding your story helps me be a better leader. I want to know the 'why' behind what drives you. For me to lead, I need to be able to serve you."
Copyright © 2023 Opinions are those of the individual author. Statements are deemed accurate at the time of posting. Unless otherwise noted, Capital One is not affiliated with, or endorsed by, any company mentioned. All trademarks and intellectual property used or displayed are the property of their respective owners.