Honoring 3 innovative Blacks in Tech award winners
For the first time, the Blacks in Tech Business Resource Group included an awards presentation as part of their 2020 annual Blacks in Tech Summit. Out of many deserving Tech associates, Khalil, Pat and Mikela were chosen as the winners for each of the three awards, and were recognized at the Summit for their contributions and their impactful work in the tech space and beyond.
Khalil won the Innovation Award, which recognizes an associate who has made unique or industry-leading contributions or implemented innovative change positively impacting the Capital One Tech community or improving customer or associate experiences. Pat was honored with the Excellence Award, which recognizes someone who shows courage, integrity, resilience and determination in the face of adversity or challenge, and for bringing out the best in others. Finally, the Rising Star Award was awarded to Mikela for demonstrating remarkable talents through significant contributions in the Capital One Tech community and beyond. Hear from the winners themselves and learn more about their inspiring and innovative achievements.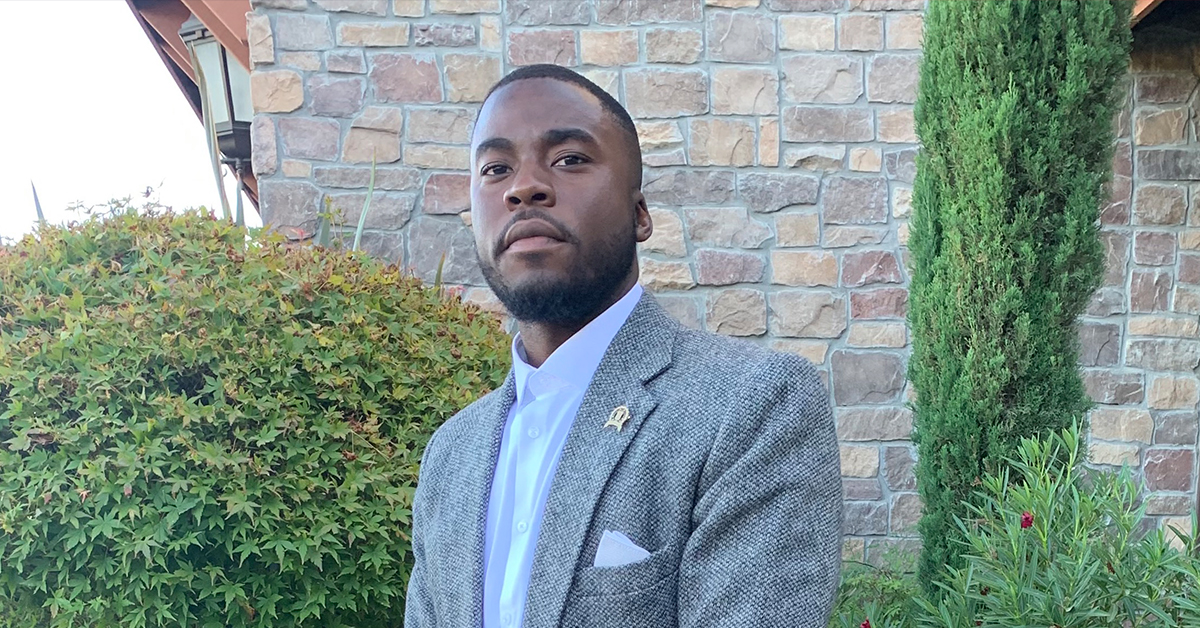 Blacks in Tech Innovation Award
We ask our intelligent assistants on our phones and home devices a lot of questions. And we expect them to respond correctly. But what about answering the question "Do Black Lives Matter?" That is the question Khalil, a Conversational AI Product Manager, set out to answer through Capital One's virtual assistant, Eno.
Khalil works on the new answers and experiences team for Eno. "We saw this as an opportunity to lead the way for the financial industry in terms of how we are responding to the situation of social injustice going on in this country," Khalil says.
Before Khalil's work, if a user asked Eno "Do Black Lives Matter?," Eno would respond with a completely irrelevant response because Eno wasn't trained to respond to that question. But now if prompted, Eno affirms, 'Eno believes Black Lives Matter, and supports the movement for racial justice and equality.' Eno also points to a page highlighting Capital One's Diversity, Inclusion, and Belonging efforts for those who want to learn more.
"I'm thankful for my team of content designers who came together to create a thoughtful answer for this experience," says Khalil. "Our teams are very diverse and that led to such a great experience when it comes to this answer for Eno."
For Khalil, this inclusive approach made him feel profoundly grateful. "It's great to hear, see and witness how Capital One supports all of its associates by supporting social justice reform," he says. "It was so fulfilling seeing the outpouring of support and pride that associates feel now that our digital assistant is informing users on how we feel about Black Lives Matter."
Khalil reflects on what this award means to him. "I'm grateful to be mentioned as part of this group of award winners and I think it falls in line with Capital One's culture of trying to highlight accomplishments by their associates of all levels."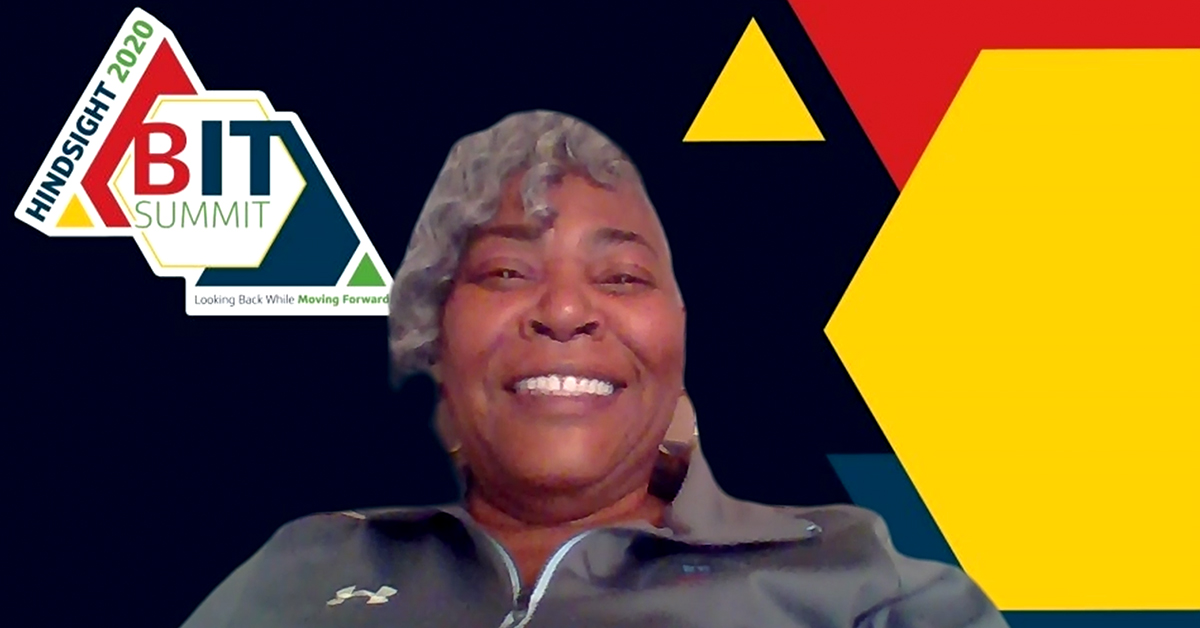 Blacks in Tech Excellence Award
Pat, Senior Associate, Agile Delivery Lead in Card Tech, takes her role as Team Lead seriously and truly cares about her team's well-being and flexibility. "My grandmother always had a phrase: just stop and listen," she says. "That's something that I really try to put into place because I want everyone to feel free and like they do belong, serve a purpose and feel recognized."
Pat sees her role as shutting down distractions so that her team can do their best work. "My job is to make sure whatever work we commit to completing within a certain time, we're able to complete that work," she says. "I remove the impediments and stop all the background interruptions so my team can do their work."
Pat oversees 25 engineers across five teams, and every month, she connects with each individually, just to check-in and give them space to talk. "This is their safety zone," says Pat. "We're not recording anything. Whatever they want to talk about, this is their time and it doesn't have to be work related. It could be any type of personal issues that they're struggling with. Maybe something's going on at home and they feel overwhelmed. I take those meetings and I give them that time. They turn out to be really beautiful conversations. You would be surprised by what you can learn about a person if you just stop and listen."
Pat respects her team's lives outside of work, and encourages them to leave their computer and go for a walk or spend time with family if she sees they are working long hours.
When Pat found out she won the award, she was so in shock, she checked to see if anyone else at the company shared her name because she couldn't believe the award was for her! And then the good news hit her. "I think I cried for two days, I was so honored," says Pat. "They actually see and appreciate the work that I do."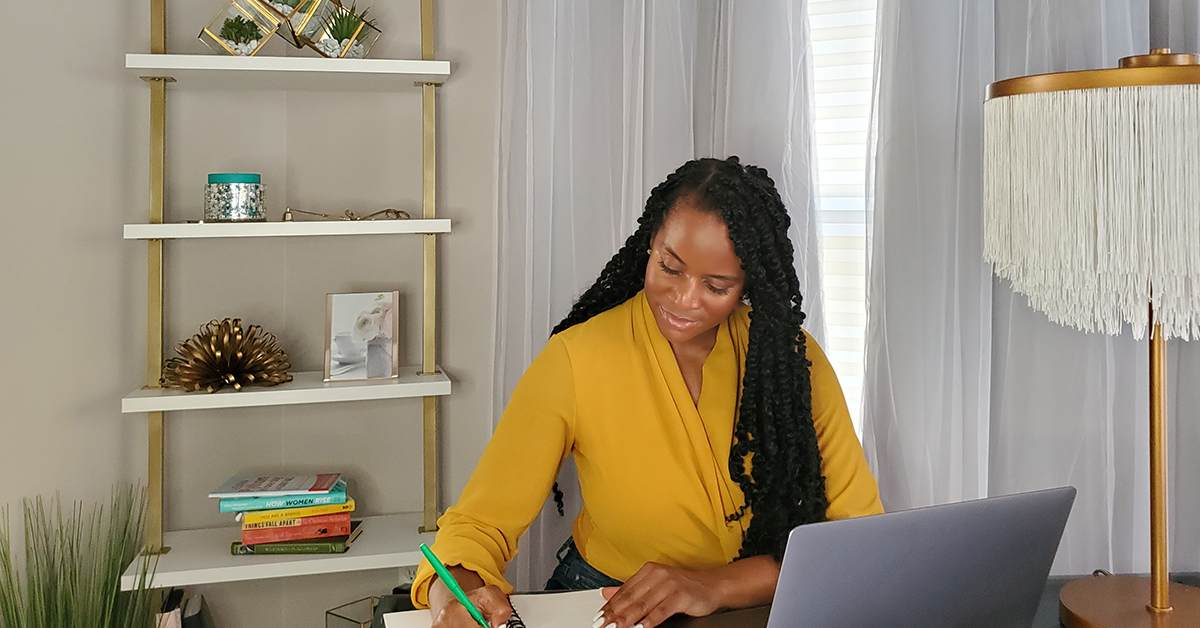 Blacks in Tech Rising Star Award
Mikela, Master System Integrator, leads a technical team in Enterprise Data Machine Learning, focusing on finance and reporting applications. "We're contributing to a finance data platform that will service for machine learning and for user analysis in the finance world," she says. "I'm responsible for contributing to the data security and the data availability of our finance analysts. Having good quality, clean data allows our analysts to be able to build products that suit our customers."
Her award also recognized her contributions to campus recruiting and Diversity, Inclusion, and Belonging. She's the Diversity Lead for Blacks in Tech at Georgia Tech, where she partners with our recruiting teams and the university to host events and ensure a diverse talent pipeline. She organized a program where every candidate has a "buddy" in tech who they can ask tech-related questions to during the interview process. "I really pride myself and want to show others that representation is here and do my part in that area," she says.
In addition to her work with campus recruiting, Mikela was recognized for giving back to the community with time and skills. One of her passions is encouraging the next generation to pursue a career in STEM. She's involved with Capital One Coders, which connects associates with students to cultivate interest in computer science and show them what a future as a technologist looks like.
"For me, winning the Rising Star Award is a testament of always doing your best work when you think no one is watching," says Mikela. "I am humbled to be recognized as a leader amongst so many brilliant technologists. At Capital One, merit is valued more than tenure. Winning this award made me realize that my strengths and my impact does make a difference."
Honorable mention for an innovative contributor
In 2020, Hameto, Product Manager for the Innovation Labs, achieved the major milestone of becoming a Capital One Patent "Hall of Fame" inductee. This honor is awarded to just a few associates each year, to recognize their contributions to the patent portfolio and commitment to innovative work at Capital One. According to VP of Innovation Labs, Jennifer Lopez, Hameto is an incredible Product Manager who goes above and beyond to bring new ideas to life, while collaborating with his product, design and tech partners. For Hameto, part of his commitment included mentoring and training other associates to become inventors themselves and push past their own hindrances to recognize their patentable ideas. Along with presenting at the Blacks in Tech Summit, Hameto also led an effort in the Lab to recruit more people of color and technologists into product roles. He conducted research on how to change representation in recruiting funnels, and partnered with team members to update job descriptions, improve the candidate review experience and enhance recruiting efforts to encourage an even more equitable hiring process for people of color.
These awards celebrated the exciting work that Khalil, Pat, Mikela and Hameto do and how it impacts the tech community and the wider world. No matter their level or tenure, associates can make an impact and get the recognition they deserve at Capital One. By creating an inclusive workplace where associates with a wide array of experiences and viewpoints can thrive, there is an ever-growing opportunity to drive work that reaches new horizons and benefits everyone.
Copyright © 2023
Opinions are those of the individual author. Statements are deemed accurate at the time of posting. Unless otherwise noted, Capital One is not affiliated with, or endorsed by, any company mentioned. All trademarks and intellectual property used or displayed are the property of their respective owners.