A leader's journey to connect women in tech
Cat Posey is an expert on the ethics of AI and machine learning and a part of the leadership team in the Center for Machine Learning (ML) at Capital One. Cat is passionate about finding ways to shift the current dynamics within tech culture so the community can truly be a microcosm of the world and a place where all of its members can thrive, which is why she founded Tech by Superwomen.
What inspires you to get involved and help others thrive? When Cat, Senior Technology Director in Machine Learning, talks about women in tech, her whole face lights up. You can see the passion and excitement bubbling up within her. She is passionate about women's empowerment and creating more opportunities for diverse representation in technology. So much so, that she set out to create a summit to inspire and elevate women in tech and invite everyone to the conversation about what innovative breakthroughs become possible when everyone can thrive.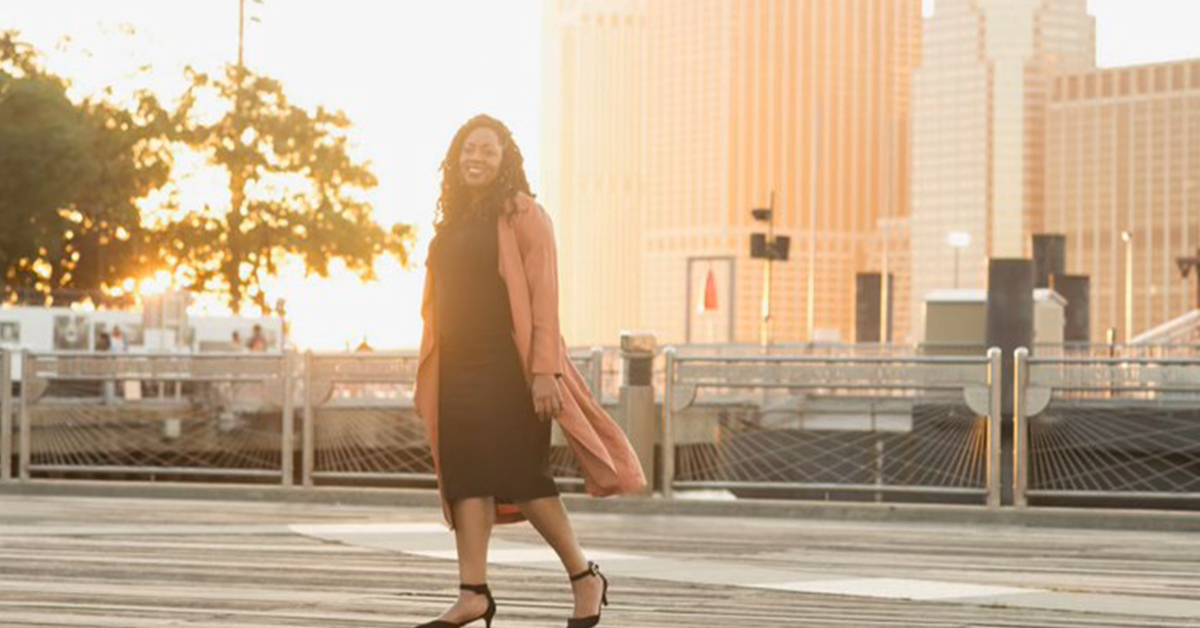 Embracing a passion outside of work
Cat is the Founder of Tech By Superwomen, a platform and a movement focused on conversations about diversity in tech—what works and what matters, with a focus on data and culture. The idea came to her in 2011 as she was preparing to attend South by Southwest (SXSW), an Austin, Texas-based conference and festival that celebrates creativity and professional growth. "I had this incredible network of intergenerational, multi-ethnic, multiracial, really cool women leaders who inspired me. I realized they really should all know each other, too" she shares, "because of the amazing things they could share with each other."
In realizing the power of her network and making connections for others, Cat created the first Tech By Superwomen meetup at SXSW. "I brought together all these different women I knew who were going to be there to have a conversation on inspiration and the importance of being bold," she says. Lots of themes emerged from those initial conversations, including career growth and development, mentorship and the power of connections. From there, the grassroots group grew, evolved and expanded.
Fast forward to 2015, Cat built the first Tech By Superwomen large-scale summit across two full days in San Francisco. "It was so rewarding because it's all about women feeling validated, seeing their stories onstage, feeling that they are heard and creating a space for women to connect."
When she joined Capital One in 2017, she was itching to host another event. Cat shares, "When I joined Capital One, I sat down with leadership and my manager and said, 'I'm excited. I love the work that I signed on to do. At the same time, I really do want to bring the Tech By Superwomen summit back. Would that be something I could do outside of work?'"
In 2018, she orchestrated the second Tech By Superwomen summit, with Capital One as a returning sponsor. Cat appreciates that even with her many leadership duties and innovative work, she has time and respect to pursue her interests. "Capital One was so supportive," she says. "I appreciate that Capital One is willing to invest in me outside of just what I do for work. That gives me a tremendous opportunity to grow and try new things."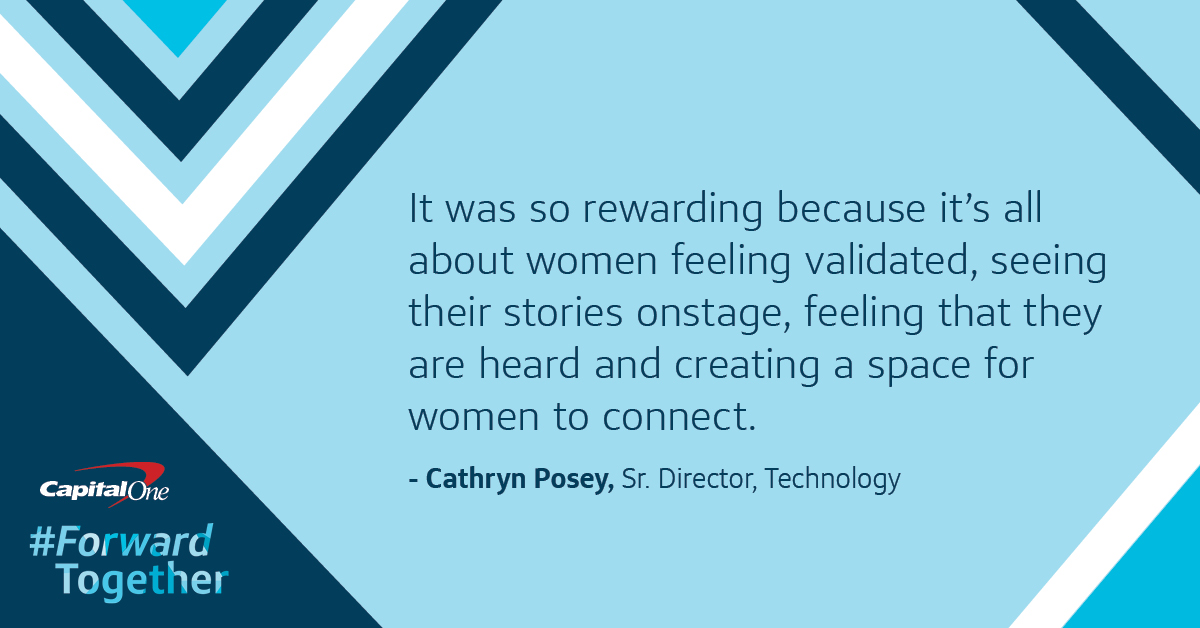 Innovation in machine learning
For Cat, her passion for women's empowerment and inclusion is intertwined with the cutting edge work she does as a leader in Machine Learning. She loves disruptive technology because of the ability to create something never seen before. "We have come to see diversity, inclusion and belonging (DIB) as the key drivers that lead to breakthroughs," says Cat. "Machine learning has the power to create new customer experiences, change our work in interesting ways and advance our businesses and our business models. In our society, there are life-affirming things that machine learning has the power to do, but we've also seen the ways that can go wrong. Because it's so disruptive, you have to have an interdisciplinary approach and you have to have DIB as a key part of that."
Within the tech organization, Cat sees diversity, inclusion and belonging initiatives taking off. "One of the things I think Capital One does very effectively is leading diversity, inclusion and belonging work from all parts of the business," says Cat. "You have technology leaders who are leading key business initiatives, also saying, 'This is important' and committing resources and time to calling attention to it."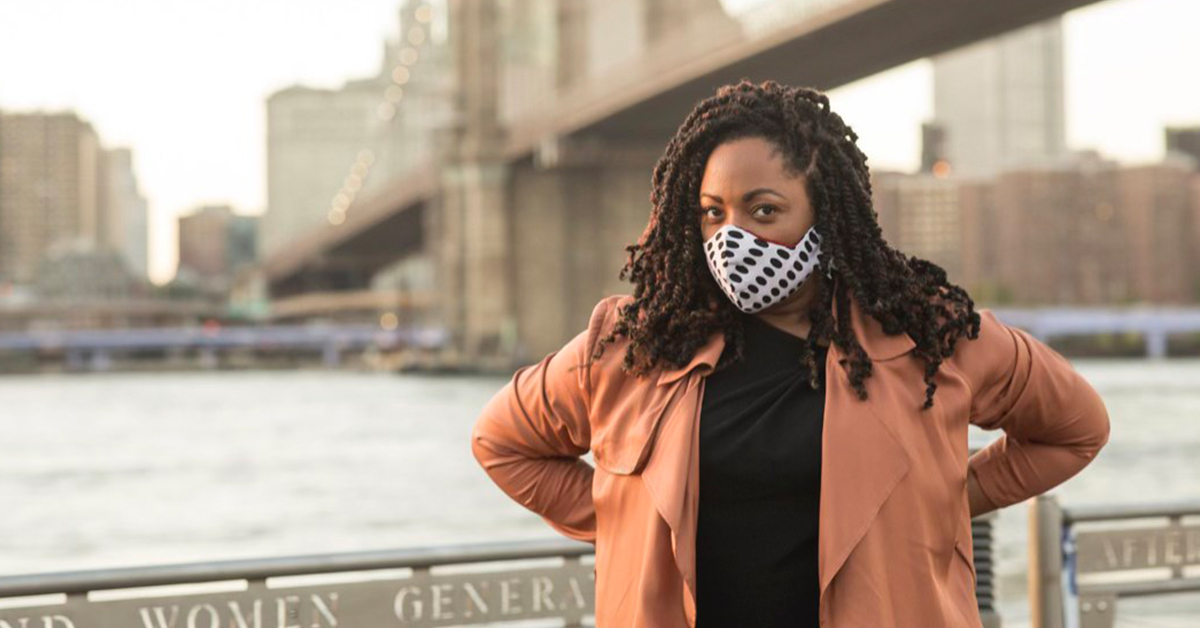 Work ahead to bring women back
Cat sees a bright future ahead but knows that lots of work is still required. She reflects on how the global impact of COVID-19 has disproportionately impacted women's careers.
"I think about what our whole world has gone through and how that has impacted women," Cat says. "So much of the childcare responsibilities fall on women. Women of color disproportionately lost their jobs. We have to think through what we are going to do to get women back in the workforce. What are we doing to create pathways for women into technology as a new career? As a society, I think we have a lot of work to do for how we value women's work and how we support women to get back." With leaders like Cat paving the way, there are sure to be many positive discussions and changes taking place to create an equal, welcoming space for all.
Copyright © 2023 Opinions are those of the individual author. Statements are deemed accurate at the time of posting. Unless otherwise noted, Capital One is not affiliated with, or endorsed by, any company mentioned. All trademarks and intellectual property used or displayed are the property of their respective owners.