Bringing the office home: Set up a home workspace that inspires productivity
Through data, we know that workspace design is important but how do you apply that to your work from home space? In this unprecedented time when people are finding themselves mostly indoors and distanced from each other due to coronavirus (COVID-19), it's important to recognize the value in curating and designing your personal workspace at home. Working remotely presents the unique opportunity to establish a new space for productivity, creativity and connection. While maintaining work/life balance in this new environment is not as simple as reading the words in this article, these tips are meant to provide small ways to improve your mental health, productivity and maybe even your interior-decorating game.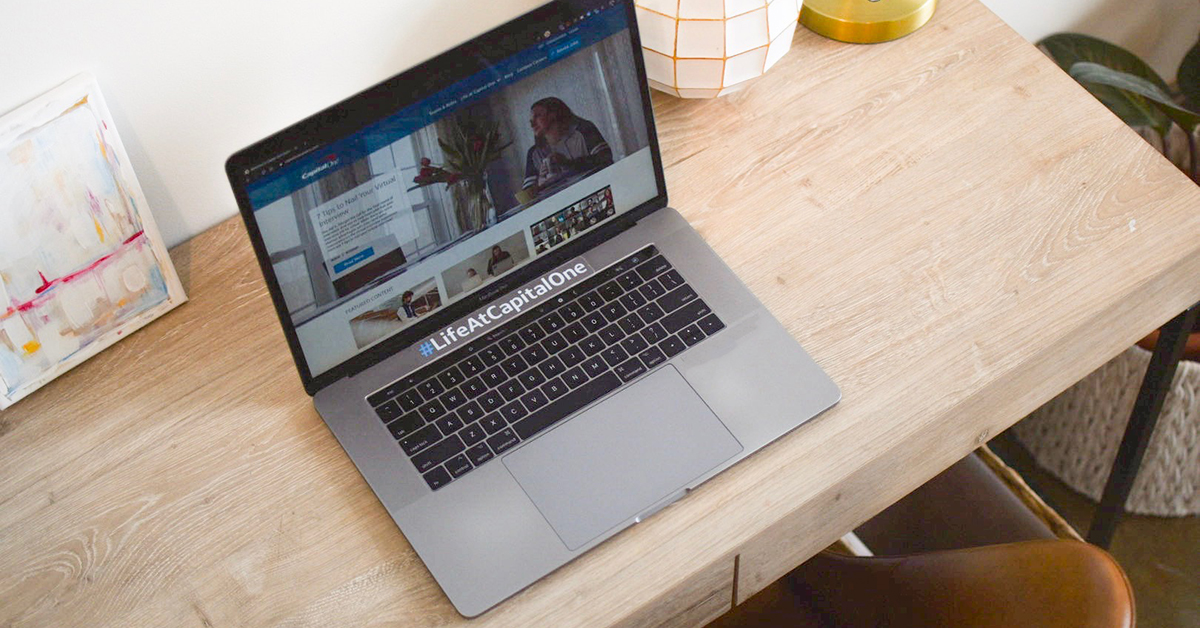 A home office that plays to your senses
Sight, sound, smell, touch and taste. Each of these five senses can help you get into a productive headspace and bring the office home to you:
Sight: What does the view from your desk at the office look like? For fun, try to replicate it! Find a place that is naturally well lit, but try not to get distracted by any activity you might see out your window.
Smell: Certain smells can bring us back to childhood memories and specific moments in time. Try wearing the perfume or cologne you wear to work to trigger your mind into your "office" mindset. Avoid lighting the candle you typically burn when you come home from the office to relax for the evening. Find a new scent to associate with a productive work day. Essential oils might be the trick here! Diffusing oils is said to increase memory, cognitive function and focus.
Touch: Discomfort is distracting. A good chair that allows you to sit upright and comfortably can make all the difference! If you enjoy switching to a "standing desk" throughout your work day, find a location in your home that allows you to be flexible! If you want a change of pace or would like to work and exercise simultaneously, sitting on a yoga ball can help increase productivity and decrease lower back tightness.
Sounds: Have your go-to tunes to bob your head to while you work? Listen to that "Work Hard, Play Hard" playlist at home as well, or create a new playlist for this new working situation! Be sure to change to a different playlist when it's time to relax and close your computer.
Taste: Have a few typical work snacks? Incorporate those into your routine throughout your time at home as well! Don't forget to have your morning cup of coffee if that's something you do each morning in the office. Even if it's not your usual cup served with a smile from your favorite barista, you can still enjoy a home brewed cup of joe.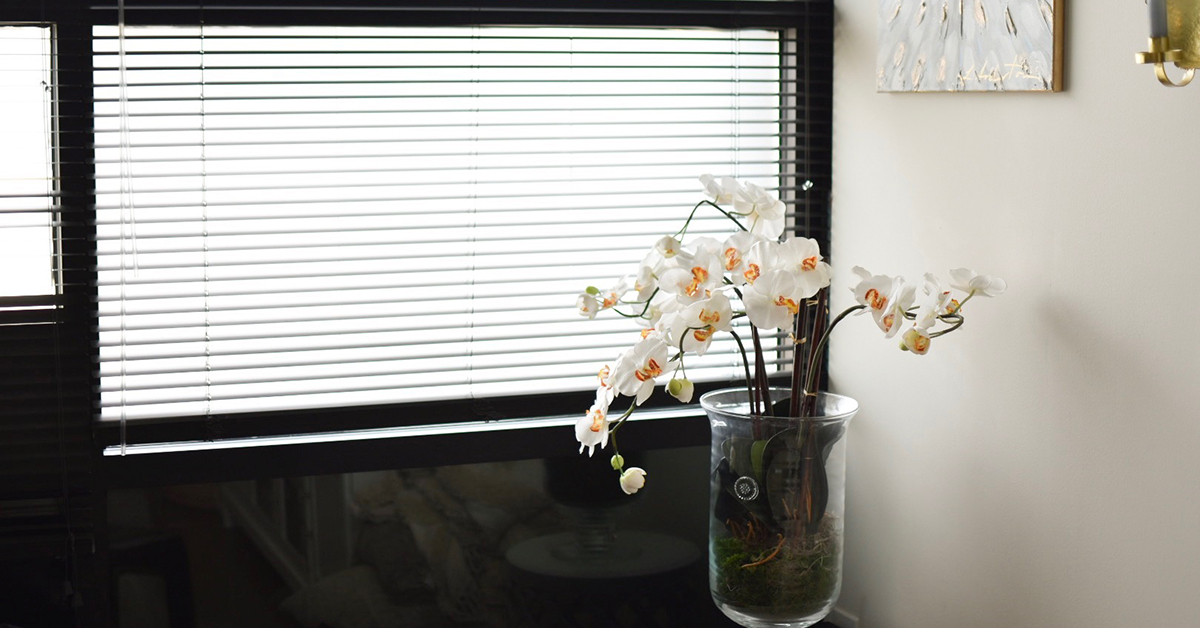 Working from home is still all about location, location, location
It's coined as the most important aspect of home-buying and is super important when it comes to your work-from-home space as well.
If you have the option, find a room to work in where you can close the door. This is helpful for minimizing distractions, but more importantly, to give you the chance to shut the door at the end of each work day and leave your work inside. Separating spaces for work, play and relaxation is critical to helping your brain know when to turn your working mind on, or off. If you don't have this option, utilize the tips above to help trigger your brain into your working zen via your senses!
Don't stay in the same place. Selecting a few different locations throughout your home provides a change of scenery and refreshes your mind, and this diversity may spark creative inspiration as you move through your day. Try sitting on the floor, facing a window or standing near a piece of artwork!
Your kitchen is for eating, not for working! Sitting at your kitchen counter may cause your brain to think of food & snacking distractions more often because it's programmed to do such things when you're sitting on that bar stool. Same goes for your couch, or bed. Places your brain typically associates with relaxation shouldn't double as a place for work or you risk causing confusion when it's time to switch gears between different parts of the day. This might lead to feeling sleepier during the workday, and unable to shut work off your mind when you're ready to go to sleep!
If you have kids, think about how they may impact your work environment. Do they have a dedicated play area? Homework/project area? How is their space connected to yours

—

but separate? Try to find the right shared space, but be mindful of associating different areas with different activities to maximize productivity for both you and your kids while working from home.
Customize your workspace with creativity
While you may be missing the carefully curated art adorning the office walls, why not take the opportunity to bring inspiration to your home workspace? Take a creative break and make something for your space. Paint a canvas, or draw a picture! Make homemade granola bars, or a latte that you normally enjoy in the office. Spend a few minutes using your brain in a different way. Having some time to channel your inner artist or barista can add some fun and freedom into your day at home.
Declutter your spaces to make things fresh, or rearrange a room! Finding a new place for things gets your creative juices flowing and may help with the flow of energy in your room. Feng Shui, anyone?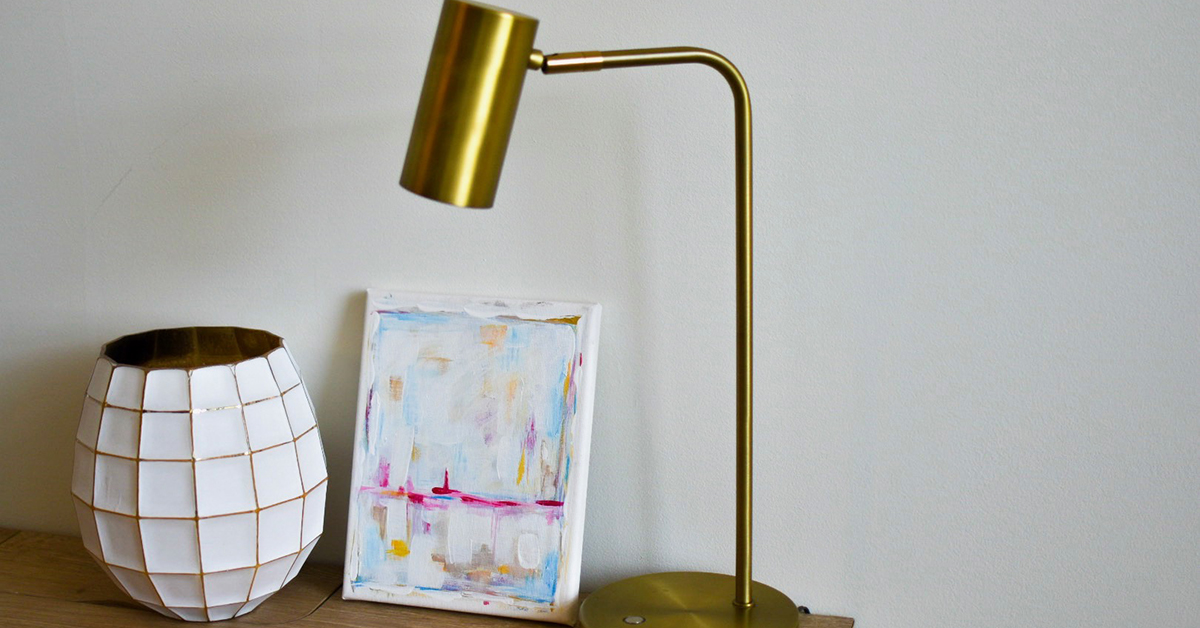 Tactical ways to tackle working from home
Here are a few key items that can help ensure you have an efficient and effective time working from home:
Good WiFi

—

When all home residents are working from the same location and utilizing the router, it's a good idea to make certain your wifi can withstand the influx of users. Upgrade your router for zoom meetings free of spotty service or dropped calls.
Comfortable headphones

—

You may find yourself sporting those headphones more than ever before, so make sure you're equipped with ones that work well, and are comfortable.
Flat surface

—

Clear a few areas of clutter or distractions and mimic the flat desk area you're used to at work. Take the lap out of "laptop" when it comes to working from home. Laps and lounging are for relaxing

—

not a productive work environment!
Ability to connect with colleagues

—

With limited access to connection and interaction, make a point to do so virtually. Continue meet & greets, happy hours and coffee chats. This remote working time presents a unique opportunity to connect with others without distraction.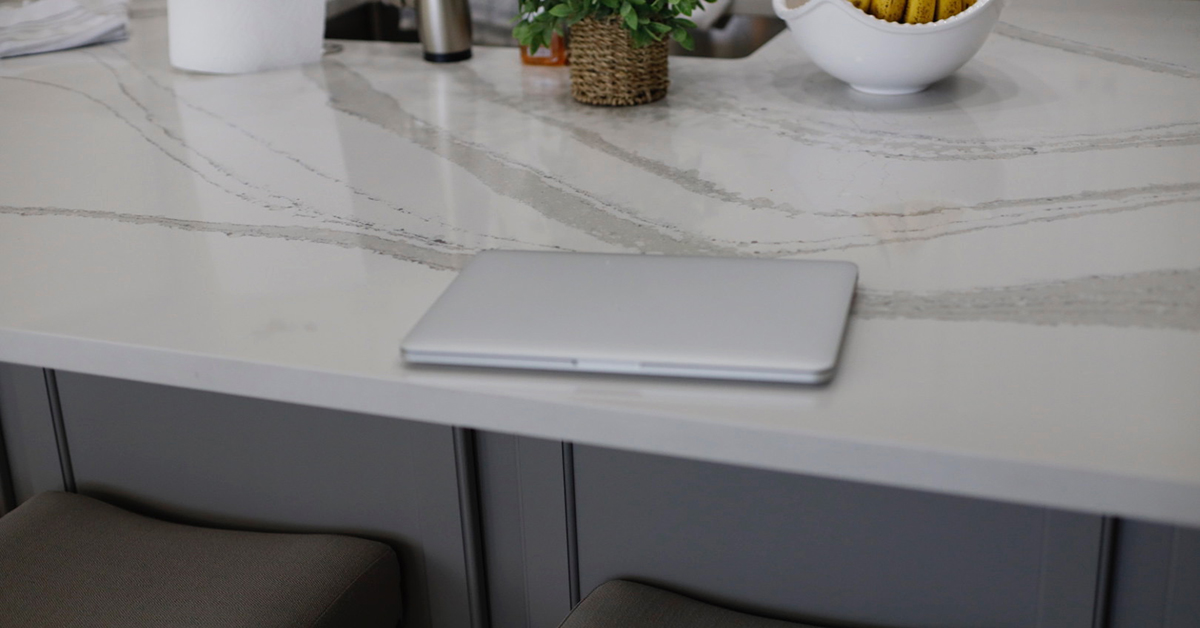 In a season where it's easy to lose motivation, connection and certainty, look to ways to bring joy into the home. Using creativity to brighten your space, interacting with others virtually and maintaining a positive spirit can have a lasting impact. A friendly smile is just as encouraging on your screen as it is in your office hallway.
Copyright © 2023 Opinions are those of the individual author. Statements are deemed accurate at the time of posting. Unless otherwise noted, Capital One is not affiliated with, or endorsed by, any company mentioned. All trademarks and intellectual property used or displayed are the property of their respective owners.