6 Tips for effectively working from home
As technology brings us all much closer together, even across distances, more companies are adopting flexible work from home strategies for their employees. This can be a great option for teams across different geographies, for companies trying to cut down on office costs or to allow more work-life balance. And there are a ton of perks for employees working from home—no commute time, cutting travel costs and more adaptability in your day. Within work from home cultures, there is more opportunity for a crossover between work life and personal life, but it is important to keep some mental separation. Here are some tips to keep in mind to help you stay on track while working from home.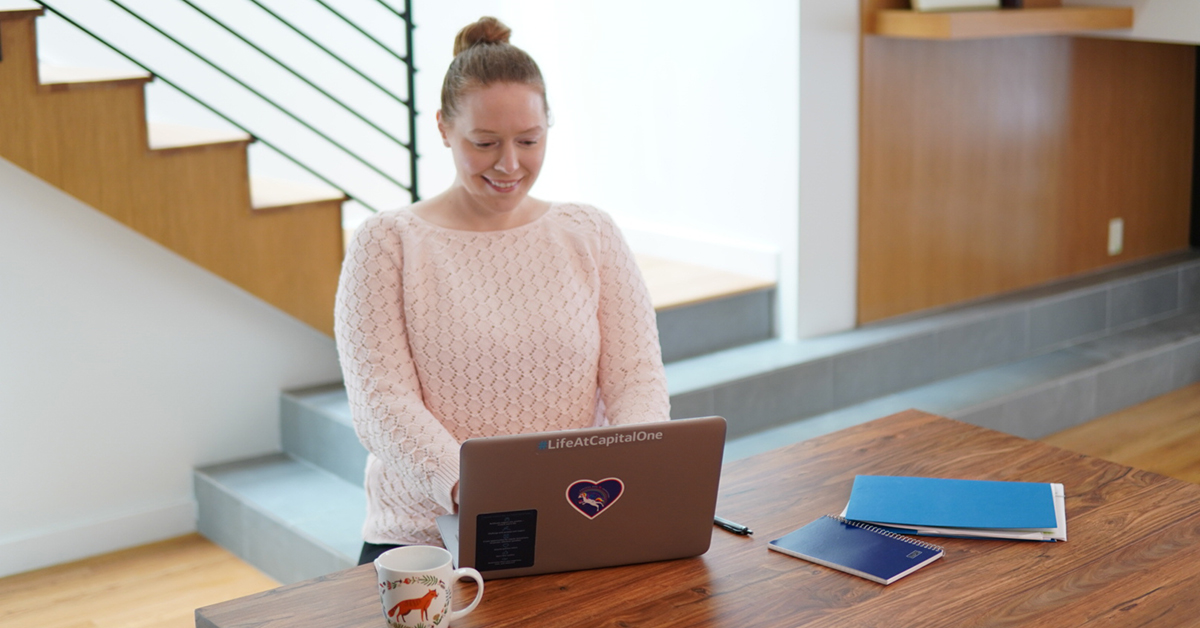 Stick to a schedule
Just like going into an office, you should plan a daily start time when you will be logged on to your computer, ready to work. Getting yourself in a good morning routine is an important way to set the tone for the day. If you normally drink coffee and listen to a podcast on the way to work, schedule 20 minutes in the morning before opening your computer to have the same mental prep routine that you would otherwise.
It's equally as important to schedule an end time too. Working from home, it's very easy to just send one more email... but that is a slippery slope. If you would normally leave the office at 5:30pm, make sure you shut down your computer at 5:30pm. Separate work time from personal time, and know when to shut down from work mode.
Schedule coffee breaks, lunch breaks and walking breaks throughout the day. It's so easy to get caught up in your screen and forget to move or take a mental break. Scheduling these in advance helps remind you to take a break, or eat lunch at a set time, just like you would in an office with coworkers. Be mindful of not filling the mental breaks with trips to the kitchen or snacking.
Reduce distractions
There are a lot more distractions at home than in an office setting—pets, kids, roommates, laundry, TV, personal phone calls. It's important to save your chores or to-do lists for before or after your scheduled work time. Be cognizant of the workspace that suits you best; some people may need a quiet space, while some prefer music. If you know you get distracted when there's any mess around, make sure to clean the night before so that you're ready to start the day without distractions.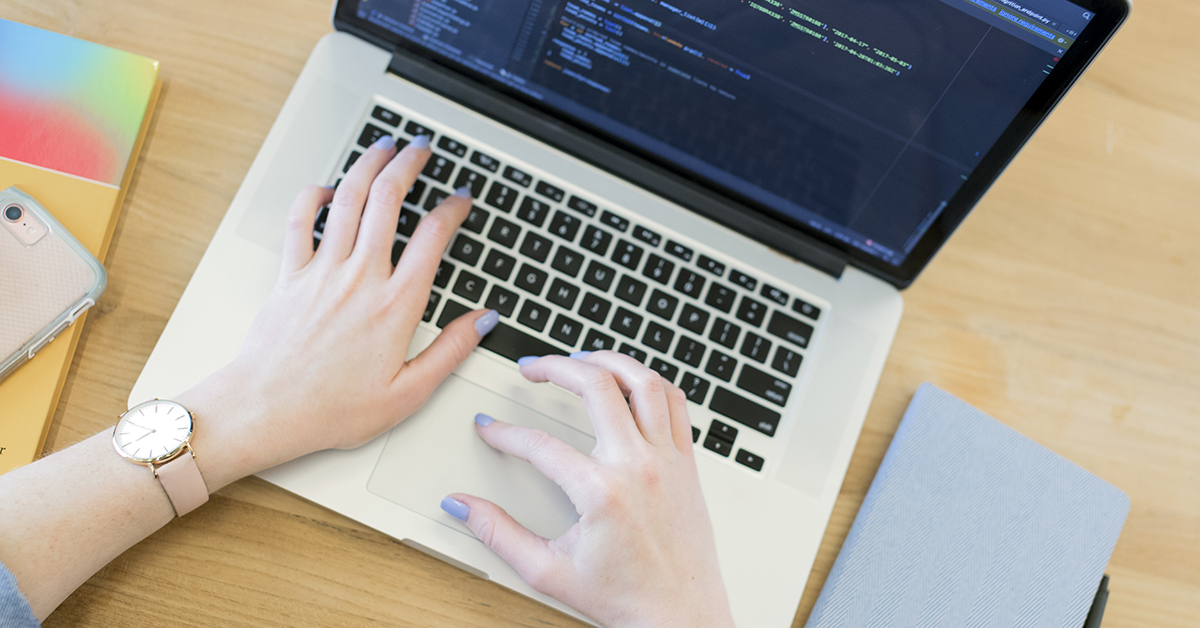 If you can, having a designated workspace is helpful. This also helps signal to those around you who may be inclined to distract you that you're in "work mode." And it's easier to avoid distractions when you can close the door!
Keep Teamwork and Collaboration Alive in Creative New Ways
One of the hardest parts of working from home is finding ways to collaborate across your team and making yourself visible. Yes, you will need to put more emphasis on teamwork when you work from home, and find creative ways to stay connected!
Luckily, we have the technology to make this possible. When you have meetings, try to incorporate video whenever possible. Seek out presenting opportunities for your work. Use your team's messaging platforms to check in with teammates, even just to hear about how their day is going or what they're working on. Get creative with scheduling "virtual coffee chats" with colleagues, or virtual brainstorms to continue to find opportunities to collaborate and stay connected.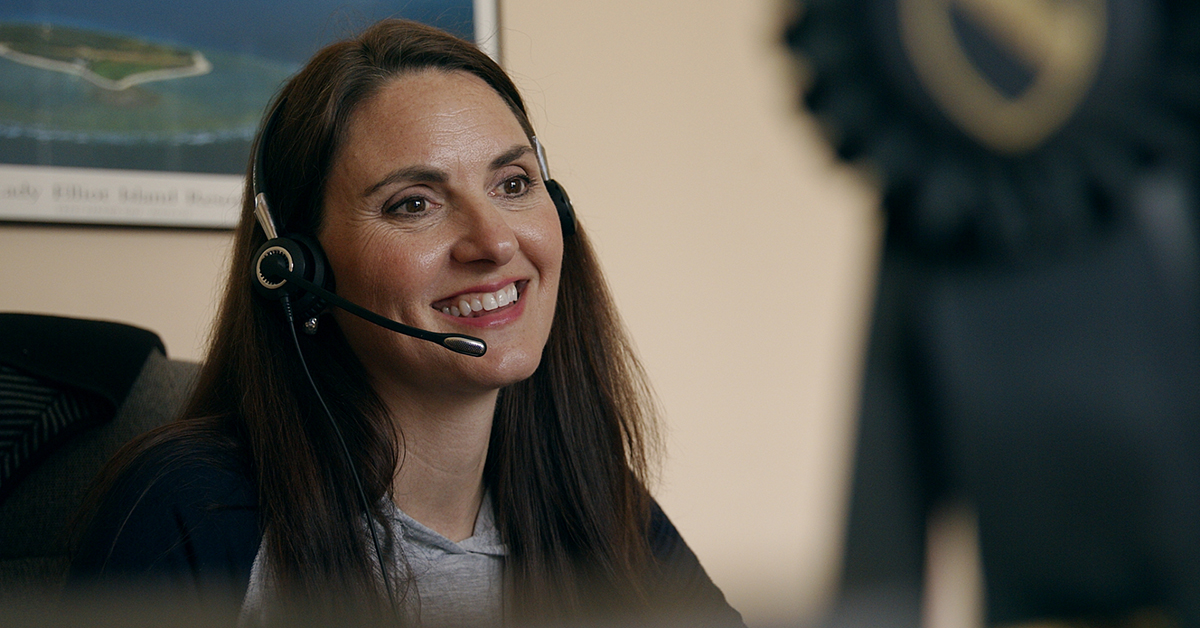 Ask for feedback
Similar to the insights you'd seek after an in-person meeting or presentation, ask your coworkers or manager for feedback on your virtual presence and engagement. Is technology working correctly? Are you delivering your message effectively? Are you getting enough visibility? Are your teammates and managers getting what they need from you? Consider testing technology and audio in advance of a meeting or presentation to help ensure everything runs smoothly and your messaging resonates.
To summarize, here are 6 tips for successfully working from home:
Plan a start and end time to your day and be sure to schedule breaks for lunch and getting up and moving around throughout the day.
If you have a morning routine or certain things you do during your commute to work, be sure to schedule time for those things. Take time to listen to your favorite podcast, or enjoy breakfast or coffee before you start your work.
Know your ideal workspace and set yourself up to avoid distractions in a space where you can focus on work.
Find ways to collaborate with your team virtually.
Build connections using chat messengers, virtual coffee chats or brainstorm over video conferencing. You can also do virtual presentations.
Seek feedback from teammates and managers on your virtual presence and engagement. Do they have any suggestions to help you give them what they need or help you feel more plugged in to the team's work?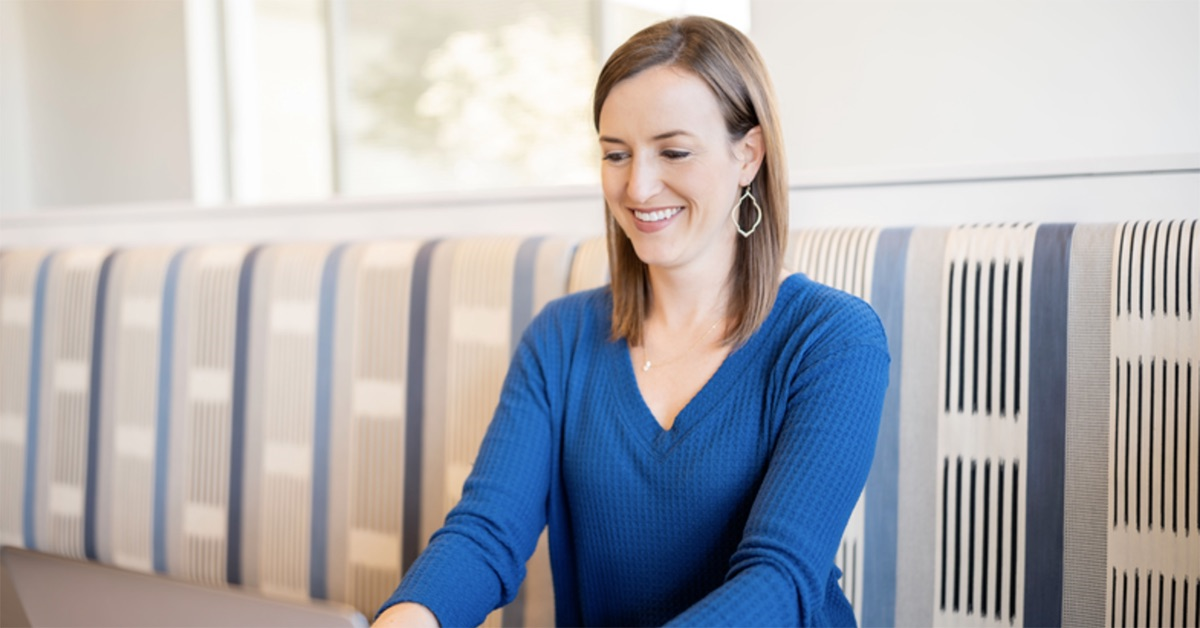 Give yourself time to adjust to working from home, and try incorporating these tips a few at a time. If you're transitioning to a work from home job, don't hesitate to ask for what you need from your teammates. You may want to have transparent conversations with your manager or coworkers around their preferred virtual working style. You may need to schedule more meetings to build connections. Being flexible, proactive and open minded can help set you up for success at work, while enjoying the perks of working from home!
Copyright © 2023
Opinions are those of the individual author. Statements are deemed accurate at the time of posting. Unless otherwise noted, Capital One is not affiliated with, or endorsed by, any company mentioned. All trademarks and intellectual property used or displayed are the property of their respective owners.