A model of service: In the military, workplace and community
What kind of support do veterans need as they transition from military to civilian life? How can veterans help their fellow veterans in the workplace and in the community? For Malina, who served in the military for 12 years, Capital One recognized a skillset that could power a successful career and offered access to a community of veterans who support each other and share her passion for service.
With skills she honed in the military, Malina hit the ground running in a variety of Project Management and Process Management roles. She joined Salute—the Capital One Business Resource Group that supports the veteran community, military spouses and their allies—where she recruits veterans into Capital One, helps them with their transition into civilian life and gives back to the community.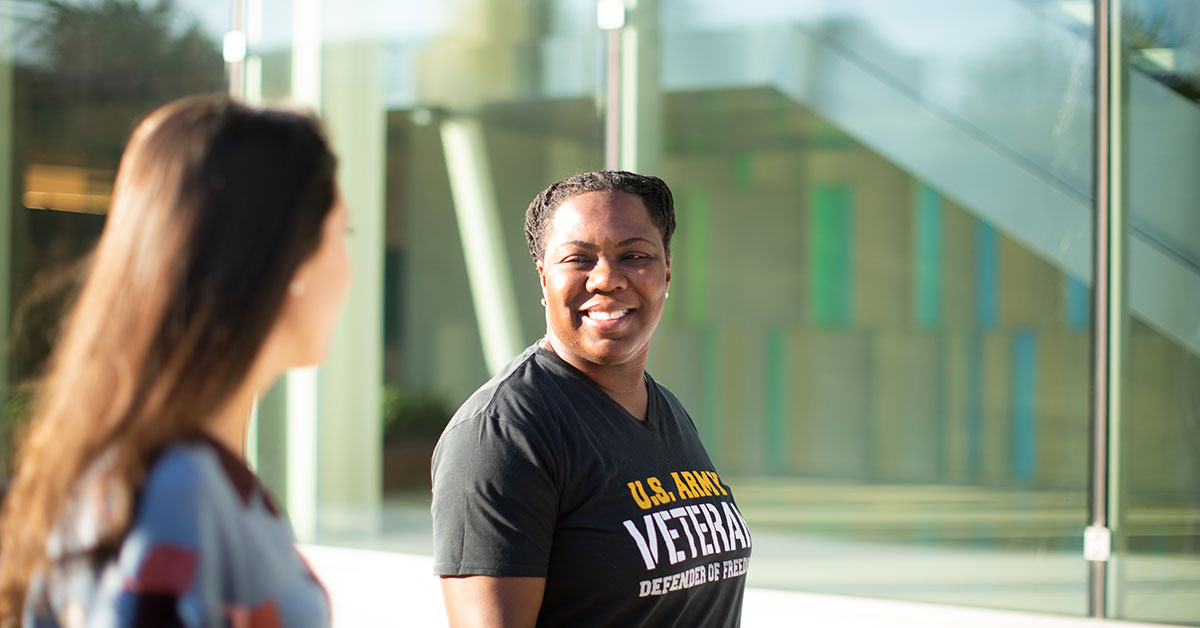 A family tradition of service
Malina's family instilled in her an ethos of service; her father and uncle were in the military, and she looked up to them as role models. She was active duty for eight years—starting out as a petroleum supply specialist and working her way up to the rank of E5—and then went into the National Guard for five years.
After her time in the military, Malina considered what to do next. "Being in the military for that long, I didn't know what I wanted to do," she reflects. Many of her peers were pursuing careers in law enforcement, but she wanted to try a nontraditional path.
"I tried banking, and I fell in love with it," she says. "I took the Capital One role because I wanted something different. I loved helping people. It's a totally different avenue than what I thought my life would be." She joined Capital One in 2011, first as a contractor and then full-time in 2013.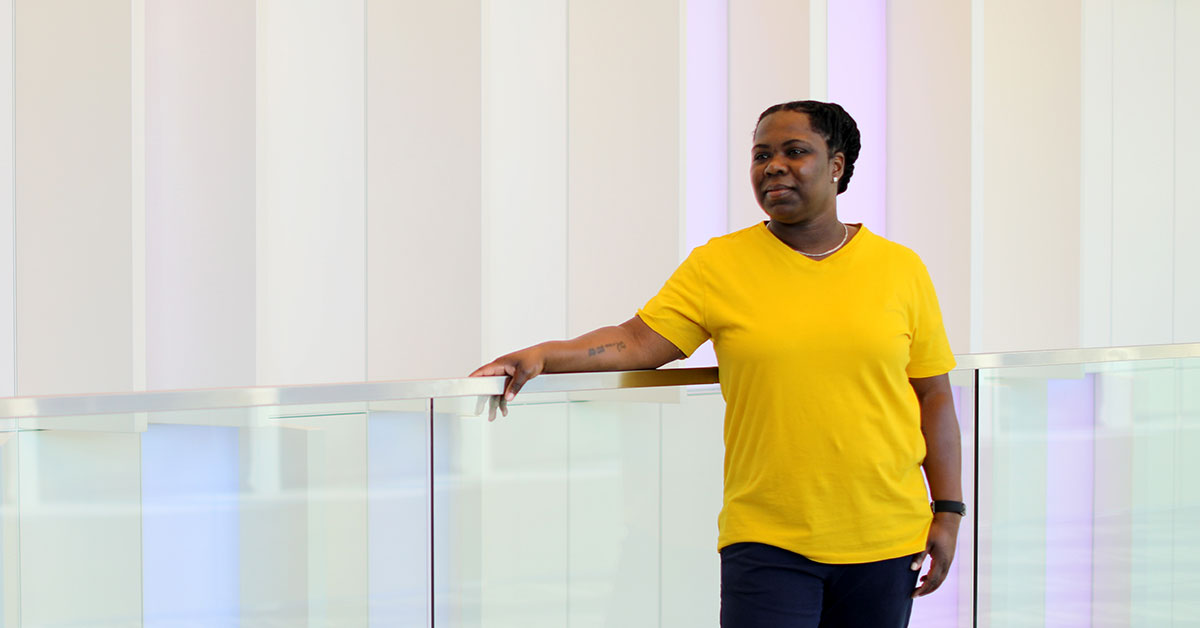 Transferring skills from the military to the corporate world
Malina appreciates that Capital One gave her the opportunity to use her military skills in a new way. She joined as a project manager, where Capital One valued her attention-to-detail, organization, timeliness and discipline skills. She hadn't realized that the skills she refined in the military would be relevant in a project management role.
"It speaks volumes that the company valued my military experience and said, 'Hey, we want to give you an opportunity to show us what the military has taught you, and we value you as a person and as a veteran. We want to give you the opportunity to show us those project management skills you didn't even know you had.'"
Malina has grown at Capital One from Project Manager to Process Manager to Risk Management Specialist to Senior Process Manager.
Supporting other veterans
These days, Malina serves as the recruiting head for Salute. "I go to military recruiting events and try to bring veterans into Capital One. We try to get them to understand that Capital One is here as a company that hires veterans." Once they join, Salute helps veteran new hires navigate Capital One and understand the company culture through a buddy program.

Helping veterans in the community
When a fire devastated the home of a fellow veteran in Richmond, Virginia, Malina did what she always does—she led with service. Malina partnered with Salute to help rebuild the man's home after the fire. "His house caught on fire and he was living outside in a tent," she says. "I went to the Salute chapter president and I said, 'I heard this story on the news about a veteran, and I was wondering if we could help rebuild his house.' We got volunteers together and did two shifts to help out."
In addition to serving as the recruiting lead for Salute, Malina takes part in other Salute events and activities, such as Veterans Day and Habitat for Humanity. "I want veterans to know that we stand by our veterans and we hire our heroes, so that they understand that Capital One is here for them," Malina says.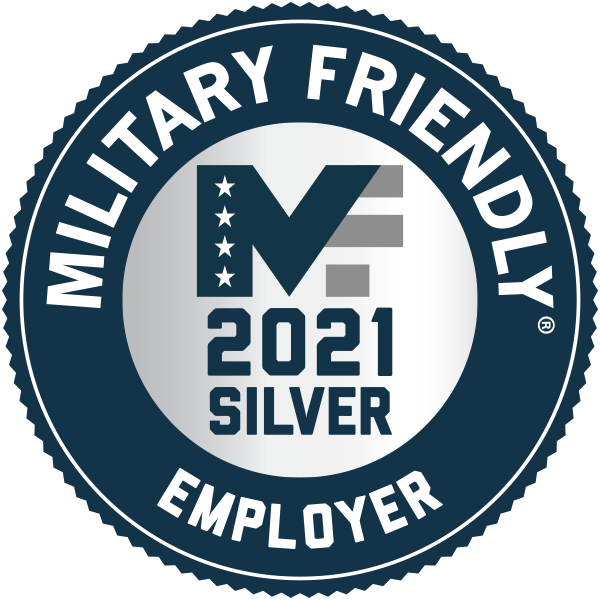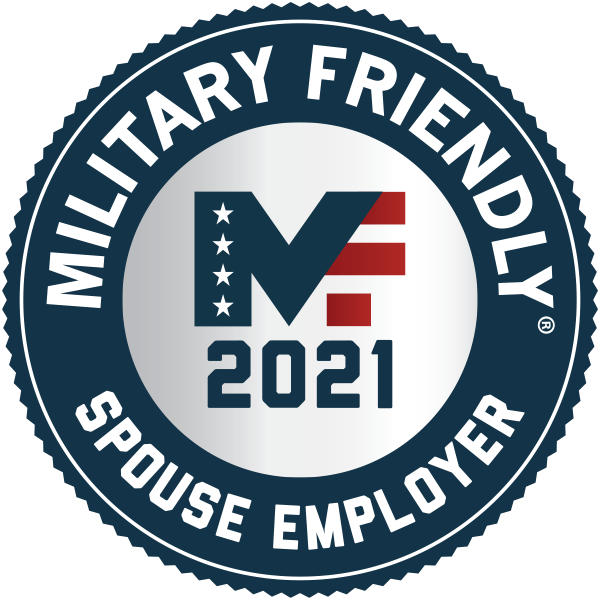 Capital One is a Silver Military Friendly Employer, as referenced in the 2021 Military Friendly Employer Guide. The Military Friendly designation creates better outcomes for Veterans by setting the standard for American companies. This accolade is a testament to Capital One's commitment to Veteran programs and diverse and inclusive culture of belonging. We're proud to celebrate this achievement with our Military Business Resource Group, and across the company.
Copyright © 2023
Opinions are those of the individual author. Statements are deemed accurate at the time of posting. Unless otherwise noted, Capital One is not affiliated with, or endorsed by, any company mentioned. All trademarks and intellectual property used or displayed are the property of their respective owners.