A day in the life of a Technology Development Program associate
After completing her Summer internship with us in 2017, Tia joined Capital One through the Technology Development Program in 2018. She is currently an engineer on our Streaming Data Platform, an internal enterprise platform responsible for building bigger, better, faster real time solutions for streaming our company data through our numerous data ecosystems.
How do you decide what career is right for you? Taking part in the Technology Development Program (TDP) offered Tia a unique entrance into Capital One, and an introduction to available tech roles throughout the company. To help other potential TDP associates understand what they can expect from this rotational program, Tia shared a day in her life during the program. Here's what a typical work day could look like: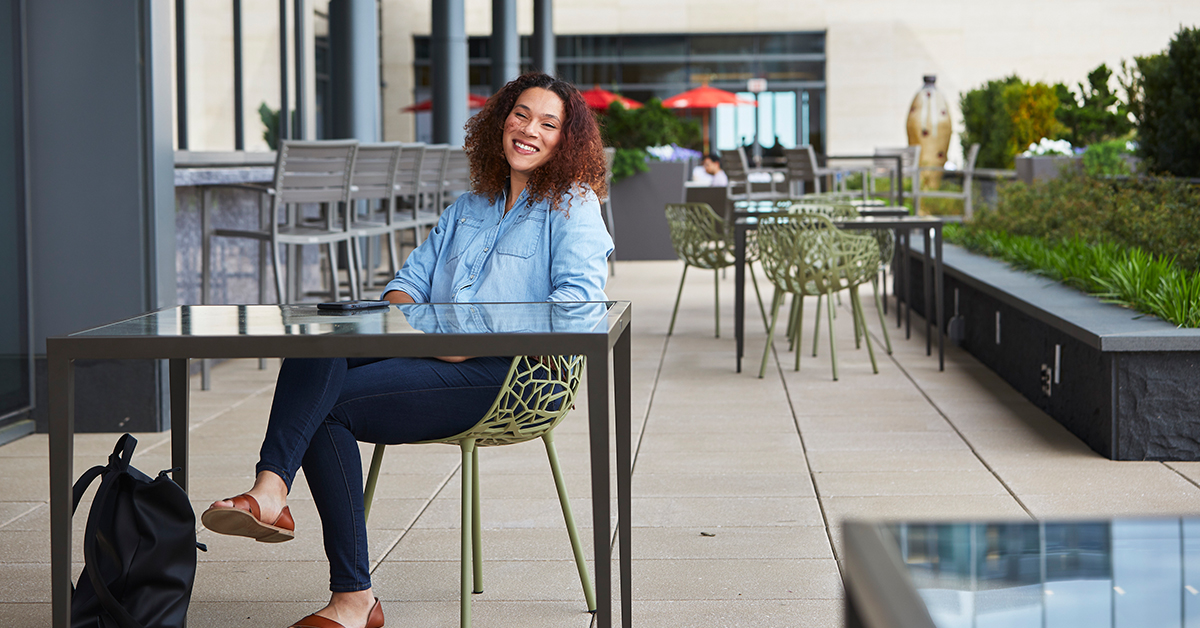 8:15 a.m.—Grab a coffee to kick off the day. When we were in the office, I would usually run into someone I knew from my team or my program cohort while I was waiting in line and we'd chat. Now, we usually Slack to catch up and I check my favorite channels such as "bank dogs" and "bank cats," where people share photos of their pets. It is always so nice to have that casual atmosphere where you can chat with friends and catch up in the in-between moments of the day. Don't get me wrong, we do really awesome and impactful work every day, but there's also lots of encouragement to connect with teammates beyond your work and get to know each other as people. I really enjoy having those connections and I think it helps our teams work better together.
8:30 a.m.—Check emails, review tasks on today's agenda and prepare for standup, which is an informal team meeting where we each talk about what is the most important thing we're tackling today. I also use this time before the meeting to wrap up any tasks that might be left over from the previous day or schedule any meetings I know I'm going to need to have. Usually, my team and I will have a bit of small talk to check in and ask how each other's evening was. In the office, there is an open design and that makes collaboration and small talk pretty easy. Now, while working from home, we still connect through instant messaging and keep those team bonds strong. Our Zoom meetings are always fun, too. We sometimes have a theme and are encouraged to show up with a new Zoom background that fits that theme.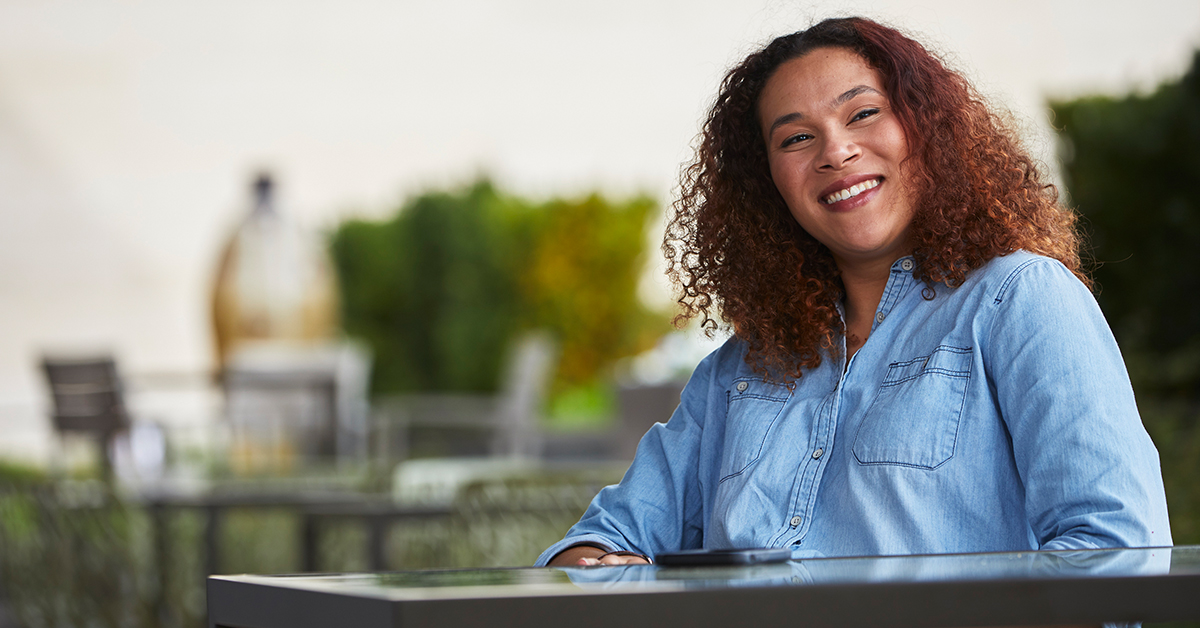 10:15 a.m.—Standup meeting: This is a chance to review projects with the team and give each other a heads up for what we're working on for the day. It helps us all be aware of the team workload and pinpoint major areas we're focusing on. It's also a great chance to share things that may be giving you trouble and see if anyone can help, either by taking some things off your plate or helping you out. The whole team works so well together, from my peers to the senior engineers and even the tech leads. I don't feel stuck because someone is always willing to step in and lend a hand.
10:30 a.m.—Meet with the cross collaboration team: It's not uncommon for us to work on projects with people outside of our core team. We're circling up to review our project to-do list and assess where we're at with our work. My team and I are working on building a platform to help stream data between our broader team in real-time. I get to meet with others across teams to make sure everything is on track. During my first rotation, I also had the chance to collaborate with a bunch of teams while we worked on the Capital One app. That was definitely an awesome introduction to my career here. It's such a cool opportunity to learn more about the work other teams do and how it intersects with my tasks. We're all working together to make things easier for our customers and our teams while driving innovative new solutions. I so appreciate this encouraged collaboration from the company.
11 a.m.—After my meetings, I return to my desk (or in the case of working from home, I leave my Zoom meeting) and focus on some of the projects I had on my to do list. From my first day in the program, I've had the chance to take on meaningful and exciting work that helps my team and directly helps Capital One make banking easier for customers. I really appreciate the fact that I'm contributing in a meaningful way and people are directly benefiting from the work that I'm doing.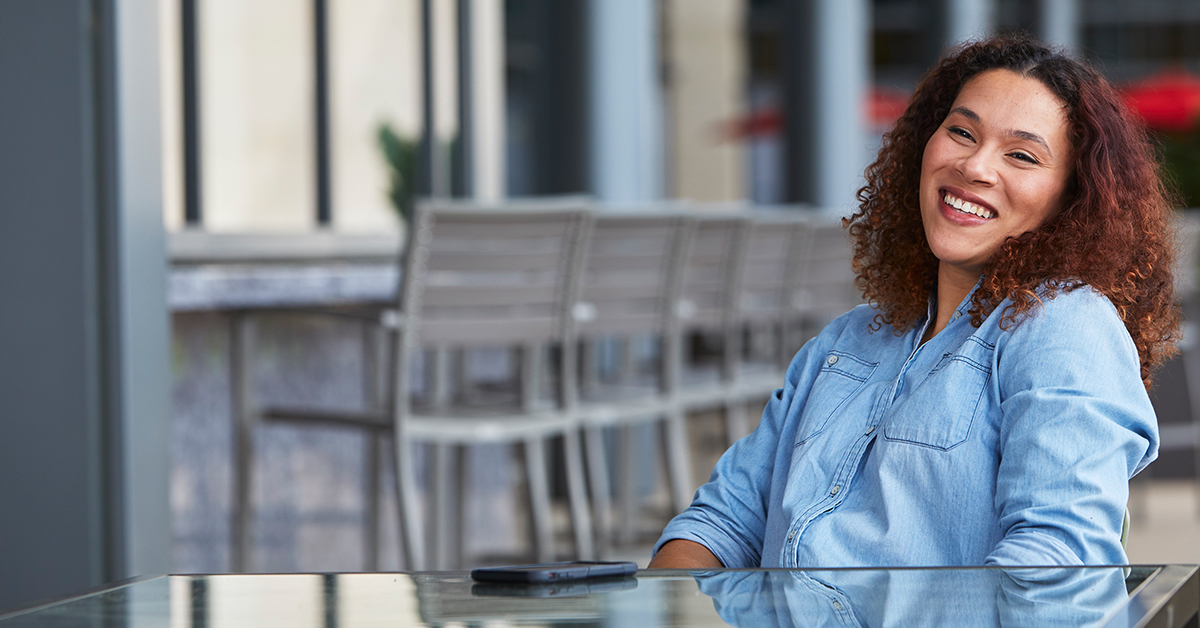 Noon—Lunch time! In the office, I usually head to the cafeteria and meet some of my buddies from my TDP cohort for lunch. There are so many delicious food options available and it's so great that no matter what team we're all working on, we can come together in this common space and enjoy some community and yummy food. We usually end up talking about what shows we're currently binge watching or a delicious new restaurant we tried. While working from home, we've started eating together over Zoom or messaging back and forth while we break to eat so we still have that time to catch up.
1 p.m.—Time for my bi-weekly 10/10. During this meeting time, I meet with my manager and talk about development opportunities I'm excited about or where I could use some help in moving a project along. We talk through impediments that are holding me up and what he can do to help clear those roadblocks. This week, I'm really excited to talk to him about how I've been asked to share the story of my first interaction with Capital One through the Grace Hopper Celebration. I first discovered Capital One through their booth at Grace Hopper and it's ultimately what led me to pursue a career here!
1:30 p.m.—After a really great conversation, and hearing my manager's excitement for my work, I'm back to my desk for more heads down work. I'm trying to knock out my portion of a project ahead of schedule so I can help others on my team who mentioned they could use some feedback on their work. We have some time scheduled to go over it in the next few days. I'm excited because our team is working on updates to the Capital One app and the work we're doing will help customers have a much easier time doing their banking digitally right from their phones.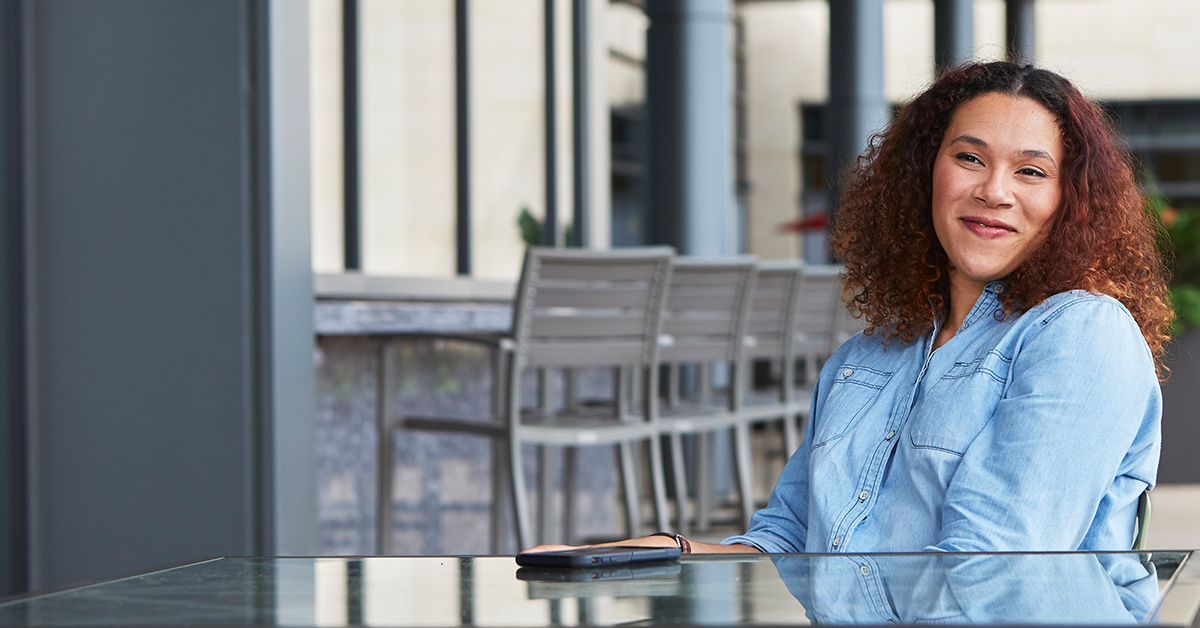 3:30pm—We just welcomed a new Agile Delivery Lead to our team! He guides the team through sprints as part of the agile methodology and helps to ensure the workflow is free of roadblocks and everyone has what they need to complete work on schedule. I grab a coffee and meet with him to welcome him to the team (virtually). Meet and greets are an important part of life at Capital One. Sometimes, they're in person at the coffee stands on campus or virtually over Zoom. We're encouraged to take time to introduce ourselves to new people and expand our network. It's a great time to get to know people outside of our teams and possibly identify new ways to work together. In this case, I'm focusing on sharing some insights about our team and how we do work and collaborate. I want him to feel comfortable and welcome on our team and know I'm here to help if he needs me.
4 p.m.—Game night with my TDP cohort! We have a weekly meeting to connect as a group and discuss our respective experiences during our rotation. One week, we're discussing things we can improve on or how we can continue growing from our experiences and what we're loving about our work. The next week we have a fun game night together to build the camaraderie. This week, it's game night. I'm excited to take on some of my buddies for a few rounds of trivia. It's nice to have those moments of connection to unwind too. I appreciate that here at Capital One, we're encouraged to work how we work best. We do some pretty exciting and awesome work and we're very energized by it. But when we need some time to focus on other things, our teams and leaders are so cool about it. We really can have the life in and out of the office that works best for us.
5 p.m.—Time for the end of the day. I'm excited for another day tomorrow of connecting with my team and working on more innovative projects that help us change banking for good. I'm excited to meet up with some friends from my cohort for a virtual happy hour! I am thankful for the Tech Development Program for introducing me to people that are more than just co-workers, but are also my good friends!
The Technology Development Program, like other rotational programs at Capital One, offers a unique opportunity for recent grads to work on a variety of projects over their 2 years in the program. For associates like Tia, it can help them define the types of programming or the area of the business they feel most empowered to work on. There's always something new on the horizon and each day offers a new experience. But the end goal for each program associate is always the same—find a career that they are passionate about and are excited to work on every day. If you'd like to know more about the Rotational Program experiences at Capital One, be sure to check out the Campus Careers Full Time Programs page.
Copyright © 2023 Opinions are those of the individual author. Statements are deemed accurate at the time of posting. Unless otherwise noted, Capital One is not affiliated with, or endorsed by, any company mentioned. All trademarks and intellectual property used or displayed are the property of their respective owners.