Capital One's love language: Food
Sushi, shrimp tacos, salad or steak? There's no denying that delicious food has the power to bring people together and create community. Beyond the art showcased throughout each office and the flexible work spaces, life at Capital One is enhanced through our food culture. Just walk into the nearest cafeteria and you'll see groups of people who are laughing and chatting together over a good meal, catching up between meetings and coming together from different departments and buildings to dine together. The chefs and culinary staff at all of our campuses pride themselves on the diverse, creative and delicious food offerings they share with associates every day.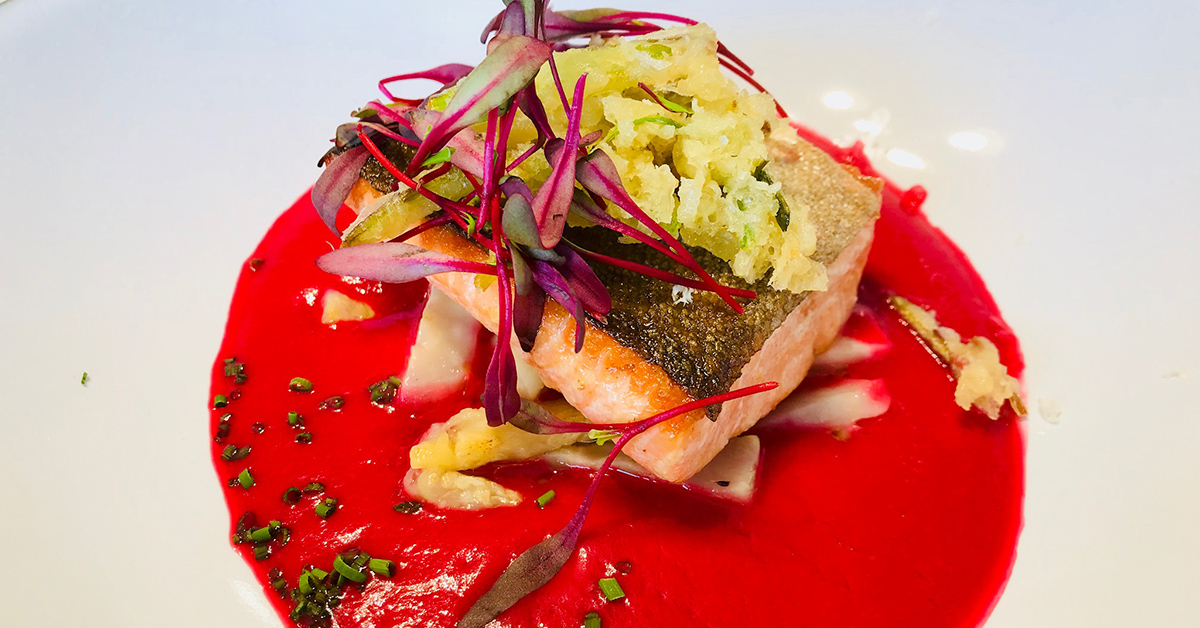 Creating community through cuisine
Joao, Vice President of Strategic Solutions for our food vendor, shared his thoughts, "They say food brings people together, and it can't be more true here at Capital One. 'Casual Collision' is the buzzword we use when planning food concepts and food stations." The idea of casual collision is simple. There are a variety of food stations and food areas in the cafe spaces. This fact causes people to mingle around and explore different cuisines each day. In doing so, they naturally bump into others from around the company as they study menus or wait for their food order. This natural movement leads to natural conversation and soon the invitation to eat together and continue sharing knowledge and community.
Joao adds, "I love walking around at lunch time to see associates moving tables and creating large lunch groups. Step into our cafes during lunch time and it would be hard to miss the energetic vibe!" Food is a huge impetus for creating community and provides a powerful unifier within the Capital One dining facilities.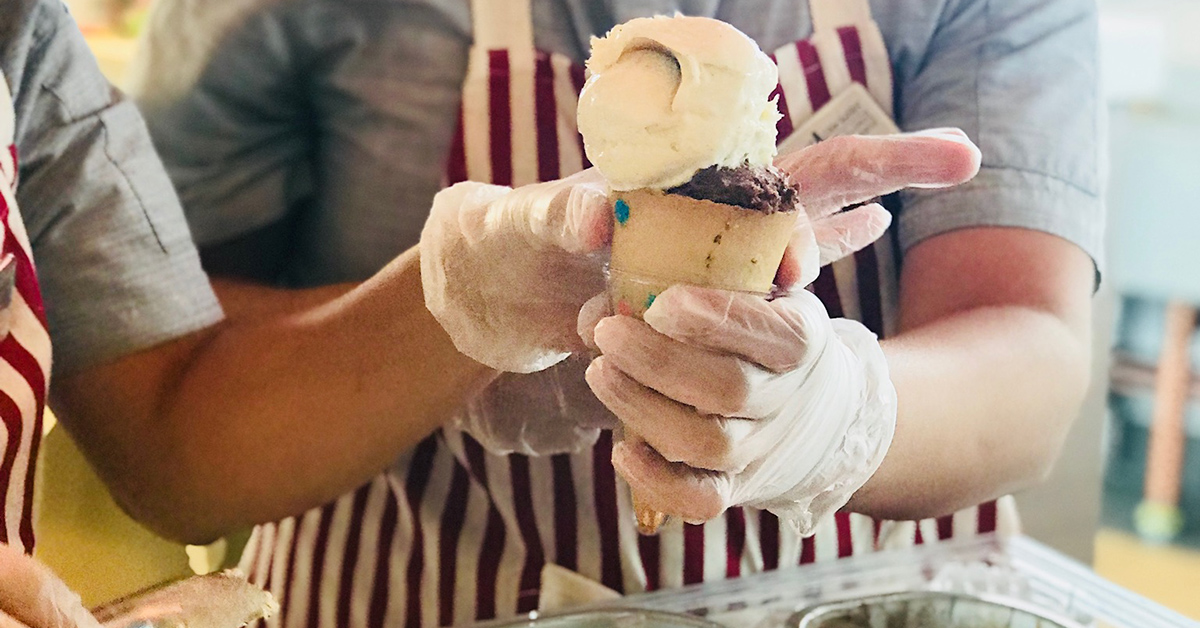 Planning diverse and delicious menu choices
The joy of food at Capital One begins even before entering the dining areas. Associates have the ability to view the menus for all of the campus eateries online or on their phones through a convenient app. This helps you stake out the ideal place to dine based on your cravings that day, all before even taking a single step. It's so exciting to alternate your choices, going to different spots or even different buildings than the ones you work in, in search of the delicious delicacy that caught your attention and taste buds.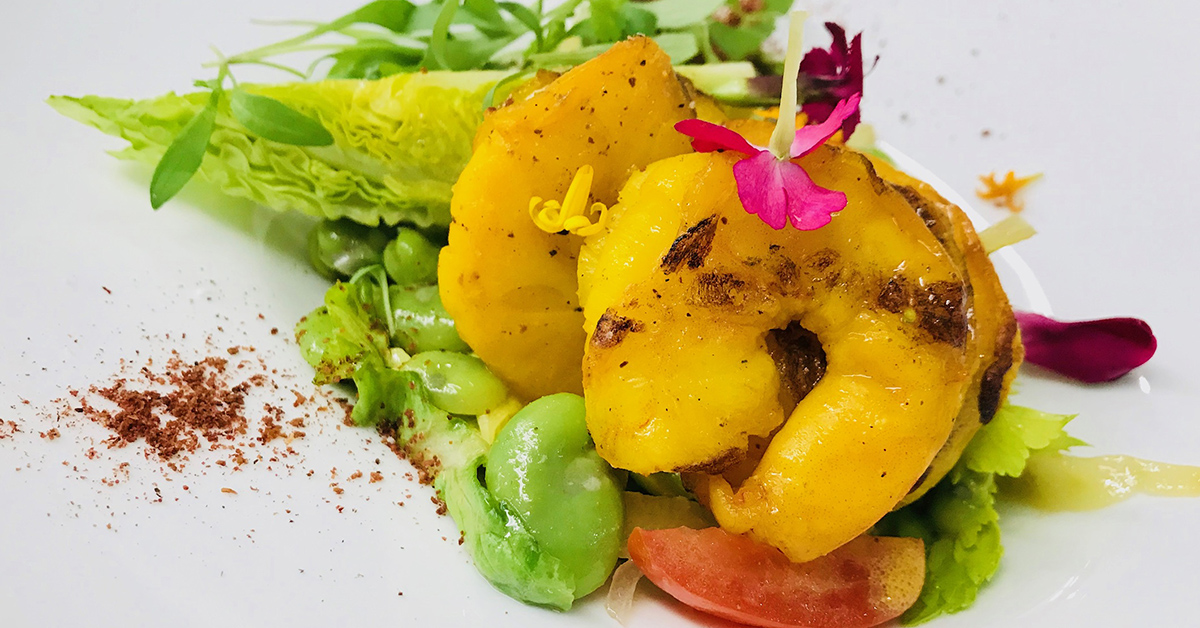 Chefs in each cafe will plan out the weekly menus, making sure to incorporate any tried and true flavors where they can. They will also include special regional or ethnic dishes in observance with holidays, festivals or celebrations in a variety of different cultures. Joao shares, "We are privileged to have a team of talented chefs who bring in a wealth of culinary knowledge and experience. Our chefs draw inspiration from the latest food trends, seasonal produce, our kitchen team's diversity and guest feedback to create dynamic menus in the cafe." Every item on the menu is intentionally and carefully considered to create a joyful dining experience each and every day.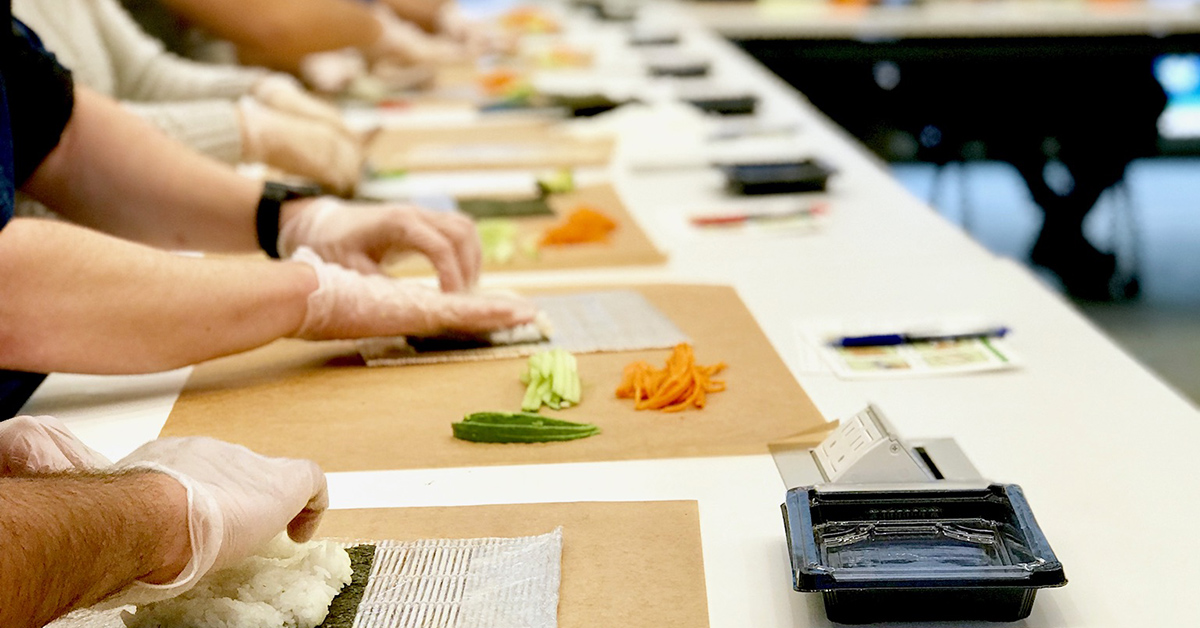 What is Joao's favorite food on the menu? He has a hard time picking just one thing but he did share, "I personally prefer ethnic cuisines. One of my favorites is the Cambodian menu at the station, Spice Market, on the McLean campus. It is not easy to find Cambodian food, even in the DC metro area, but we are fortunate to have six Cambodian chefs on our team who create and execute a delicious and authentic menu. You can certainly taste the passion in the food!"
Building community and a healthier, sustainable future
Frequently throughout the year, associates get the chance to see that passion first-hand through demonstrations, workshops and pop up specialty food locations around campus, hosted by the culinary team. These programs are an enriching and fun way for chefs to showcase their knowledge and help associate learn about a new cooking technique, enjoy a new food or have a little fun. One of these programs is called the Cook's Corner. Joao explains, "It tells the story of our cooks through food by focusing on their backgrounds, where they come from and what foods and people have influenced them the most. The pride and joy this brings to our frontline associates is incredible to see."
There is also a commitment to providing food that is healthy and nutritious at every meal. Capital One dining facilities offer Be Well meal options that are both lower in price and lower in calories, fat and sodium. Each day, there are different Be Well entrees, soups and snacks offered that aim to satisfy cravings for delicious food for those who are also trying to be conscious of their food choices and nutrition.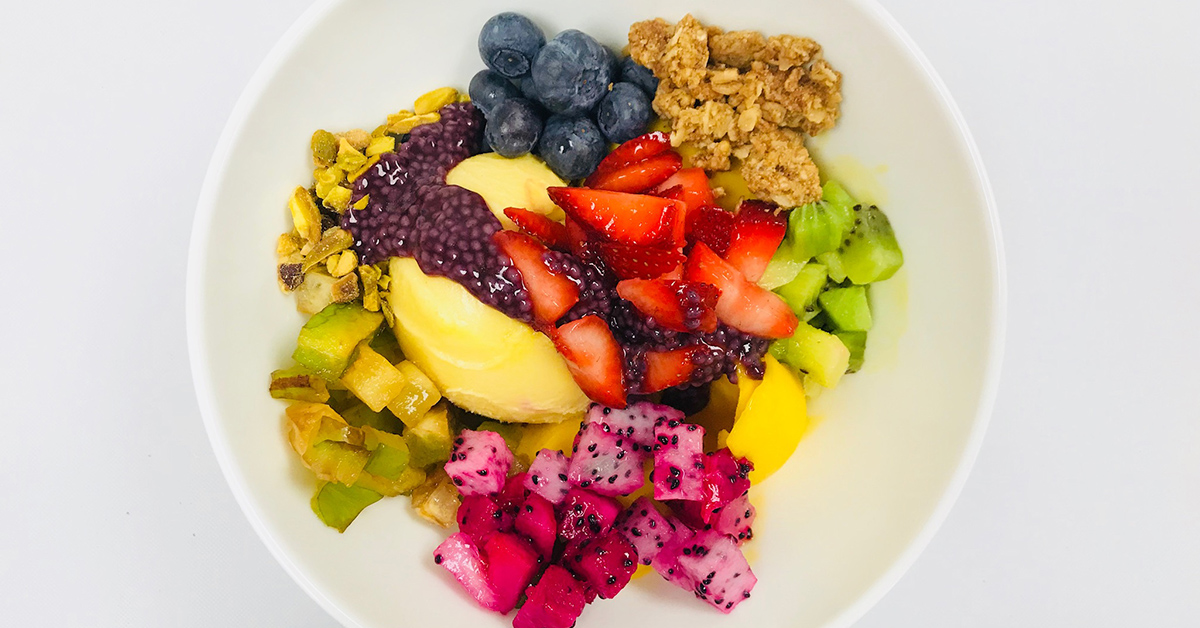 The culinary team is also conscious of the environment and sustainability in their daily tasks and work. Capital One is committed to limiting our environmental impact within the communities where we work, and that comes in a large part from our dining facilities. In addition to all of our to-go cups, utensils, food storage boxes and other foodware being compostable, our dining facilities also offer a "dine in" option where associates can opt to use dishware and metal utensils, which can be cleaned and reused. The culinary team focuses a great deal of attention on sustainability initiatives. From the ingredients they use and source locally, to the composting of waste materials or excess food, they are committed to helping Capital One further its mission of environmental sustainability.
Diverse spaces for different needs
In addition to the delicious food in the dining halls, Capital One buildings are equipped with coffee shops and snack stations where you can also pull up for a casual meeting (or the beloved Meet and Greet)! The Bakery on the West Creek campus in Richmond, VA provides delicious baked goods for a pick-me-up during the work day and will also take special orders for milestone moments in life, like birthdays, holiday gatherings or just-because.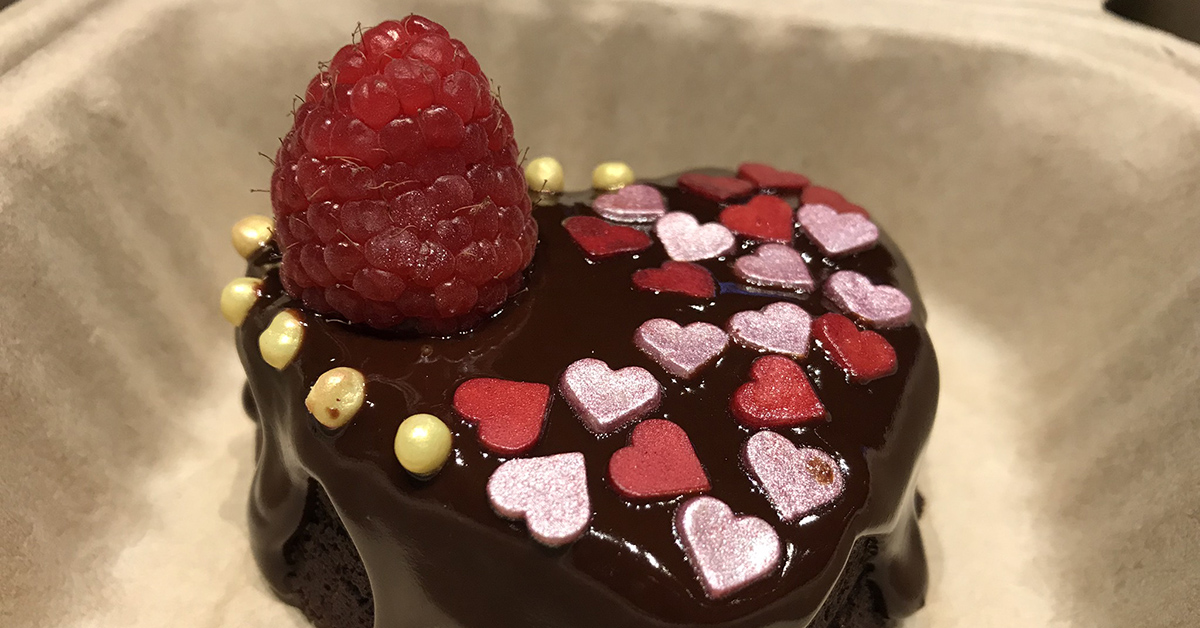 Food is more than just food here at Capital One. As Joao shares, "The mission behind the culinary offerings at Capital One goes beyond being creative and satisfying hunger." Every Capital One workspace is designed to bring happiness to all who work within its walls, and food is certainly a large part of that. Associates and culinary staff join together to build a shared community of culture, fun and joy each and every day.
Copyright © 2023 Opinions are those of the individual author. Statements are deemed accurate at the time of posting. Unless otherwise noted, Capital One is not affiliated with, or endorsed by, any company mentioned. All trademarks and intellectual property used or displayed are the property of their respective owners.