Start your career with our cyber security program
Stefan wasn't sure what cyber security field he wanted to pursue as his undergraduate graduation loomed. Data protection, cloud security and access management sounded interesting, but he didn't want to commit to one career path.
"Every time I thought about what I wanted to do, the world kept expanding," Stefan said. "There were so many paths to take."
He had decision paralysis with all of the job choices within cyber security until he found our Cyber Security Development Program (CSDP), a two-year program where associates explore different roles, teams and technologies to assess what cyber security path is right for them. Stefan eagerly applied and earned a spot in the inaugural cohort in 2021.
We checked in with Stefan and a few other CSDP associates to learn how the program is helping them develop their cyber skills, find the right career path and build a network of mentors and colleagues.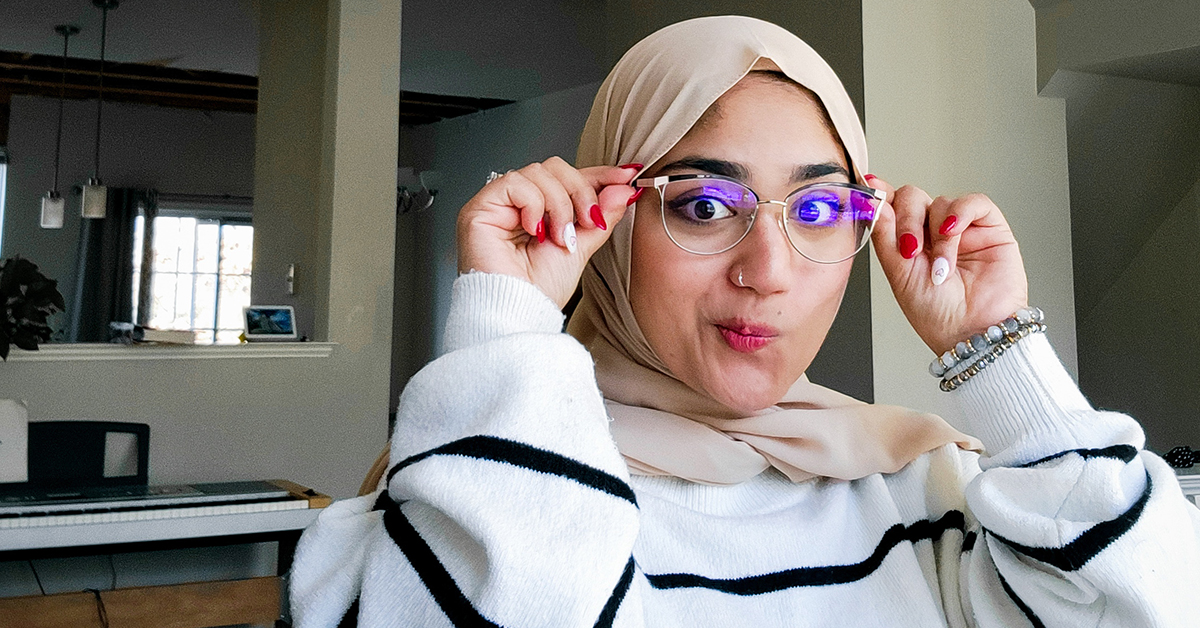 Khadija joined the Cyber Security Development Program after hearing about classmates' positive experiences at Capital One.
A sample of cyber security positions
Like with all of our rotational programs, CSDP is open to recent graduates. Becoming full-time associates on day one, participants experience two team rotations and spend two years assessing, challenging and advising on infrastructure, network, platform and software security services in the cloud.
Each rotation in CSDP lasts one year, so associates can become well-rounded technologists, identify the type of work they enjoy and learn from different leadership styles.
Khadija, who received both associate's and bachelor's degrees in cyber security, applied for CSDP after hearing about former classmates' positive experiences interning with Capital One. She's currently working with the Cyber Root Cause Analysis team to prevent repeat cyber security failures.
"I knew the rotational program would be best for me because I didn't have a lot of hands-on experience with cyber security out of college," Khadija said. "I needed a chance to narrow down what I wanted to do. The program is an amazing start to my career."
Mentors help the participants develop a career path, create networking opportunities, provide feedback and offer tips on how to thrive at Capital One. Stefan appreciates that his mentors come from teams outside of his current rotation so he develops an understanding of other cyber career paths.
"It's been great to have time for meaningful conversations with people who really know and understand the cyber industry," Stefan said. "We talk about projects, obstacles I may be having and things I want to improve on. My mentors have helped build my confidence and put my best foot forward."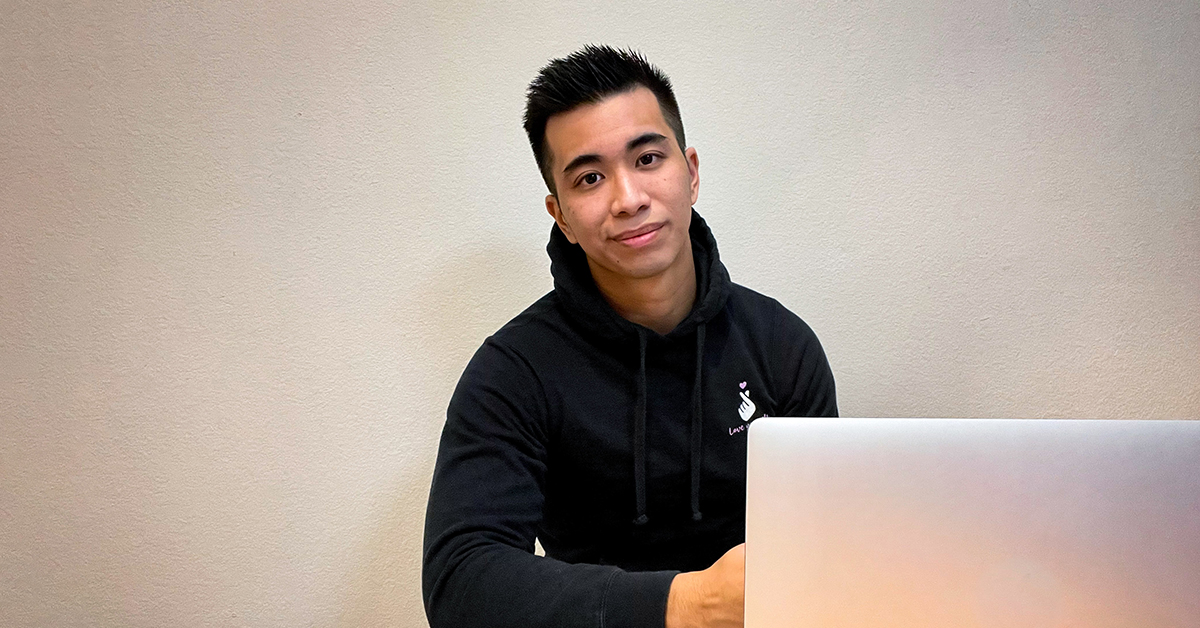 Joshua is earning a master's degree while completing the Cyber Security Development Program.
Earning certificates and degrees
CSDP participants are also encouraged to complete professional development through certifications, in-house training programs and Capital One Tech-wide team meetings.
Kristina, a CSDP associate with the Cyber Risk Modeling team, has completed the Amazon Web Services Certified Cloud Practitioner and Security+ certifications to validate and enhance her fluency of the cloud and core security functions.
"There are so many resources here," Kristina said. "I love how strongly Capital One encourages everyone to keep learning and developing skills in all areas. With their help, I've set a strong foundation for my career."
Joshua, who works on malware prevention as a CSDP association, values that our support of associate development extends beyond his work. Both he and Stefan are using our tuition assistance program to earn master's degrees in cyber security.
"One thing I love about Capital One is the support behind my professional development," Joshua said. "I have everything I need to work toward any professional goals while still maintaining work-life balance. I feel like everything falls into place."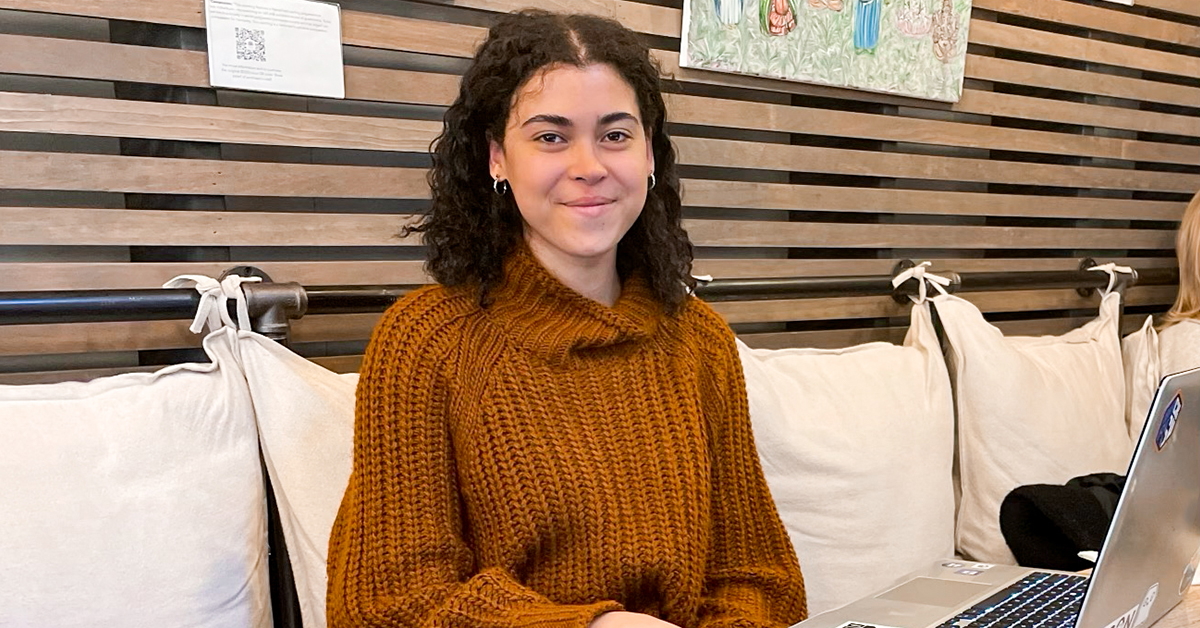 Kristina has completed multiple certifications during the Cyber Security Development Program.
Connecting and conversing
While the 24 members of the first CSDP cohort are located across the country, they still find ways to connect remotely. Program members post questions of the day on Slack and some associates have held CSDP get-togethers in the McLean area.
The camaraderie within our cyber security development program creates a support system for these associates from the get-go as they adjust to the start of their professional career.
"Signing up for CSDP is a big step for our careers and lives," Stefan said. "It's good to have people to talk to about this time in our careers. It just feels like Capital One has set us up for success in cyber security."
Learn more about the Cyber Security Development Program here. Applications will open in August.
Copyright © 2023 Opinions are those of the individual author. Statements are deemed accurate at the time of posting. Unless otherwise noted, Capital One is not affiliated with, or endorsed by, any company mentioned. All trademarks and intellectual property used or displayed are the property of their respective owners.