How to inspire innovation and connection in tech through mentoring
How does knowledge sharing and networking lead to innovation in tech? At Capital One, technologists have the ability to mentor and influence within their teams and across the Tech organization. Even if your role doesn't involve any official people management, you still have the ability to make an impact on others and expand your sphere of influence. In other words: skill sharing and human connection are still on the table! "Influencing others is a good way to build upon and sharpen your career skills" says Chris, Senior Distinguished Engineer. "It doesn't matter where you are in your career, there is always someone you can help just by chatting and sharing your insights or what you've learned in your own work."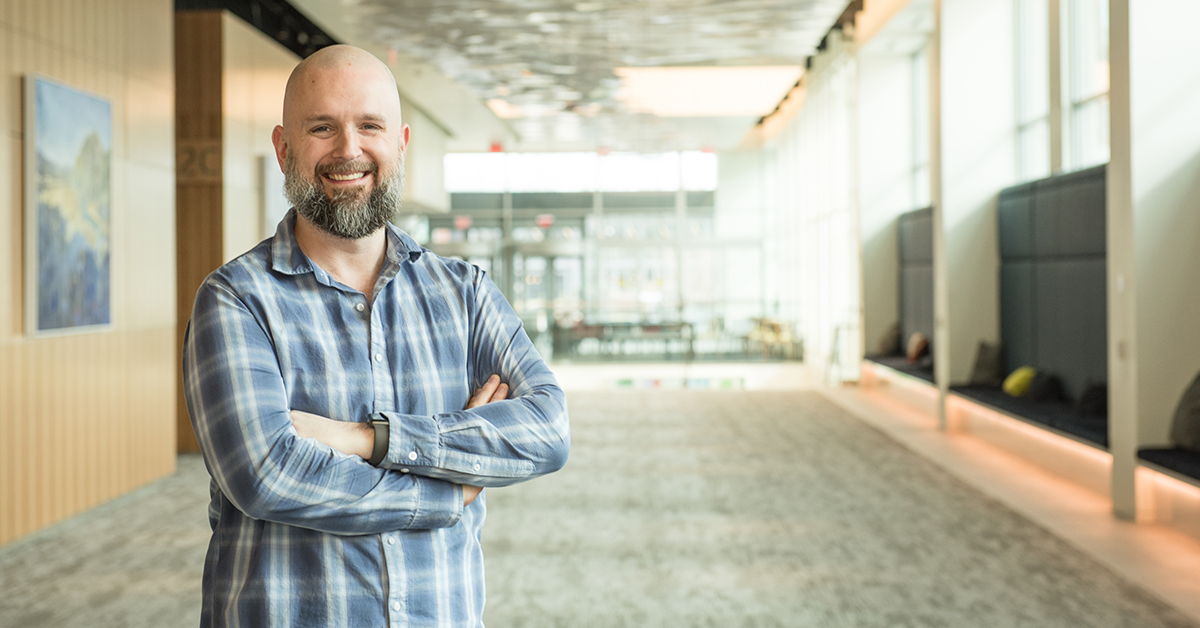 Ongoing opportunities for training and mentorship
For technologists at Capital One, mentorship comes in both structured, formal programs and through informal connections. There are multiple avenues to connect with others, make an impact, and accelerate your career growth.
"We have a couple of different options at Capital One," shares Chris, who has seven official mentees and even more unofficial ones. "I'm a fan of one-on-one mentoring, not in a formalized setting. Alternatively, in the Distinguish Engineering community, we have other folks leading what we call Mentor Circles, which is a formalized program with external presenters."
Distinguished Engineers often guide and mentor junior engineers, and serve as role models on their individual contributor career path. "I coach associates on how to be a better engineer and I'm finding opportunities for them to connect with other mentors regularly," says Chris.
Mentors help find opportunities or other relevant connections, from public speaking to learning a new programming language. It's a great way to work on a unique skill that an associate wants to develop. "I seek mentoring from leaders and colleagues when I see a great trait that I'd like to improve on," says Sri, Senior Distinguished Engineer, digiTECH. "Both being a mentor and a mentee are equally important to growing as a leader."
These opportunities and connections can be especially powerful for members of our Tech Business Resource Groups. These networks of associates, which include Hispanics in Tech, Blacks in Tech, and Women in Tech, help associates connect with others who share similar life experiences and can offer diverse perspectives on career development. For Sri, she finds support from fellow women in engineering. "Capital One is a great place to work for female engineers," says Sri. "They support work/life balance, offer leadership training, encourage participation in internal and external forums and host Women in Tech forums to help us empower ourselves," she says.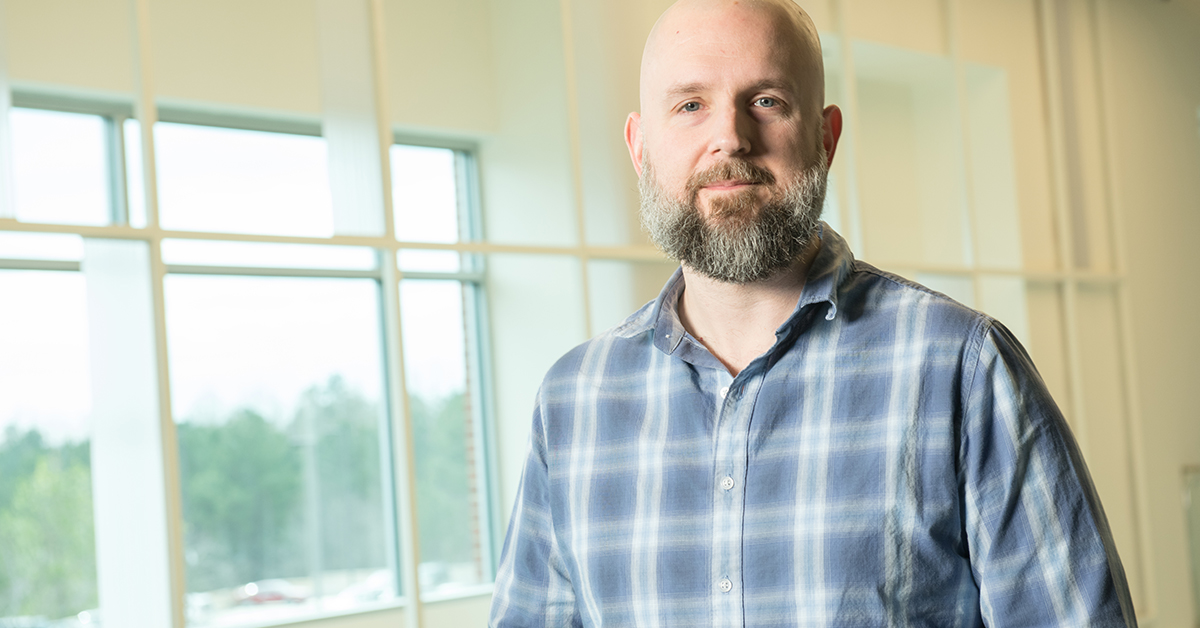 Career development through collaboration
Not only is mentoring great in making connections, it also improves communication and work products. "You can mentor people from outside your team or department and build bridges between your teams to streamline work processes or help them develop skills in a new field, in addition to their current responsibilities," shares Chris.
This can help keep lines of communication open between teams, drive innovation, break down silos, and enable internal mobility opportunities.
Chris remembers how a pivotal conversation with a mentor shaped his career:
"When I first joined Capital One, I was about 15 years into my career as a software engineer and tried to jump into an Enterprise Architecture role. After about a year struggling in the role, my product partner pulled me aside and said, 'Chris, I can tell you're not happy in this job.'
Capital One, fortunately, supports inward mobility and changing roles to align with your career interests. Someone who I looked up to took the time to have a heart-to-heart conversation with me. I realized that he cared about my happiness and success. That was a huge and influential conversation with a guy who has been a mentor and friend for years now. Capital One helped find me another job in a software development role. If I hadn't maintained that relationship and stayed true to a company that supported me, I don't think I'd be having nearly as much fun as I am today."
Knowing what an impact a mentor can have, Chris now pays it forward through his mentorship and coaching. It's an impactful way to give back and be of service to others.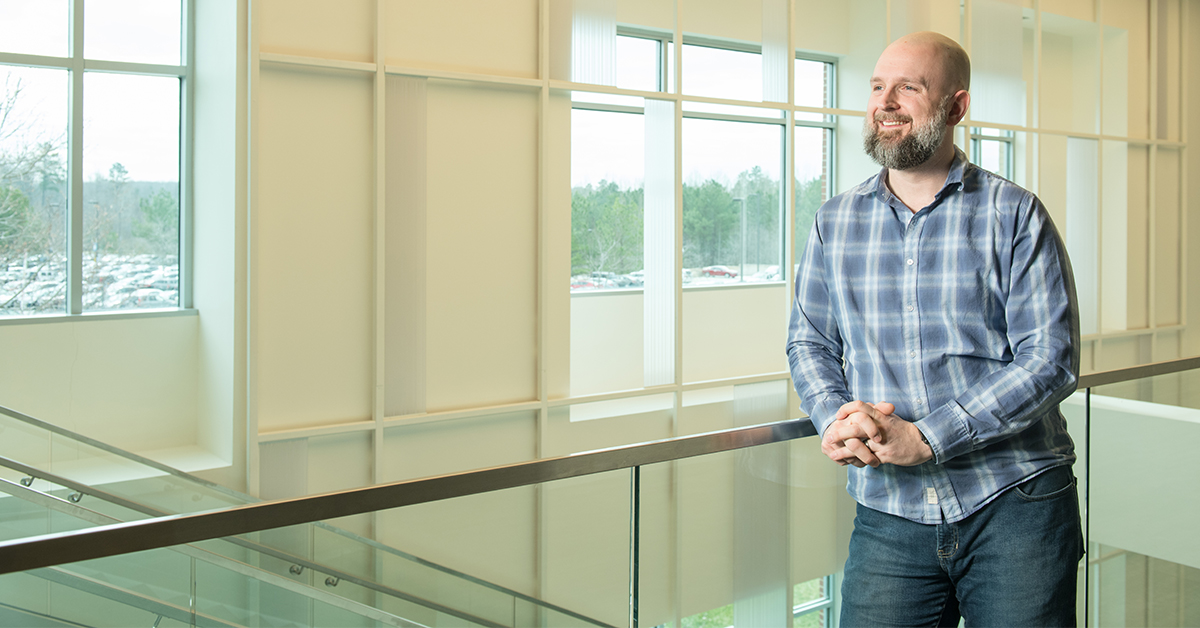 Ready to get more out of your mentoring relationships?
Chris shares advice for those looking to bolster their mentorship relationships. "First, set up an informal Meet and Greet," says Chris. "You can connect and meet with people; you don't have to wait for someone to reach out to you. Seek out new conversations and people outside of your immediate team or department. Use every conversation as a chance to learn or meet someone new, even if it doesn't end up being a long-term mentoring relationship."
From there, share your unique experiences while listening to the needs of your mentee. "Your mentee can read books all day about theory on career advancement and satisfaction, but when you can share an example of when you tried something and succeeded (or failed!), that's what they want to hear," Chris explains.
Regardless of the cadence and formality of the relationship, be true to your style and strengths. And whether you are a mentor or mentee, you will have opportunities to develop and grow. After all, the learning isn't just for mentees, it's for mentors, too!
Copyright © 2023 Opinions are those of the individual author. Statements are deemed accurate at the time of posting. Unless otherwise noted, Capital One is not affiliated with, or endorsed by, any company mentioned. All trademarks and intellectual property used or displayed are the property of their respective owners.